I have to admit there nights when I wake from a dead sleep with an idea of how to paint something. And if it wasn't in the middle of the night and a dark critter filled walk to the barn I'd probably just get up and go to the barn to paint. Because when I'm awakened with an idea sleep goes out the window. That's what happened with this piece….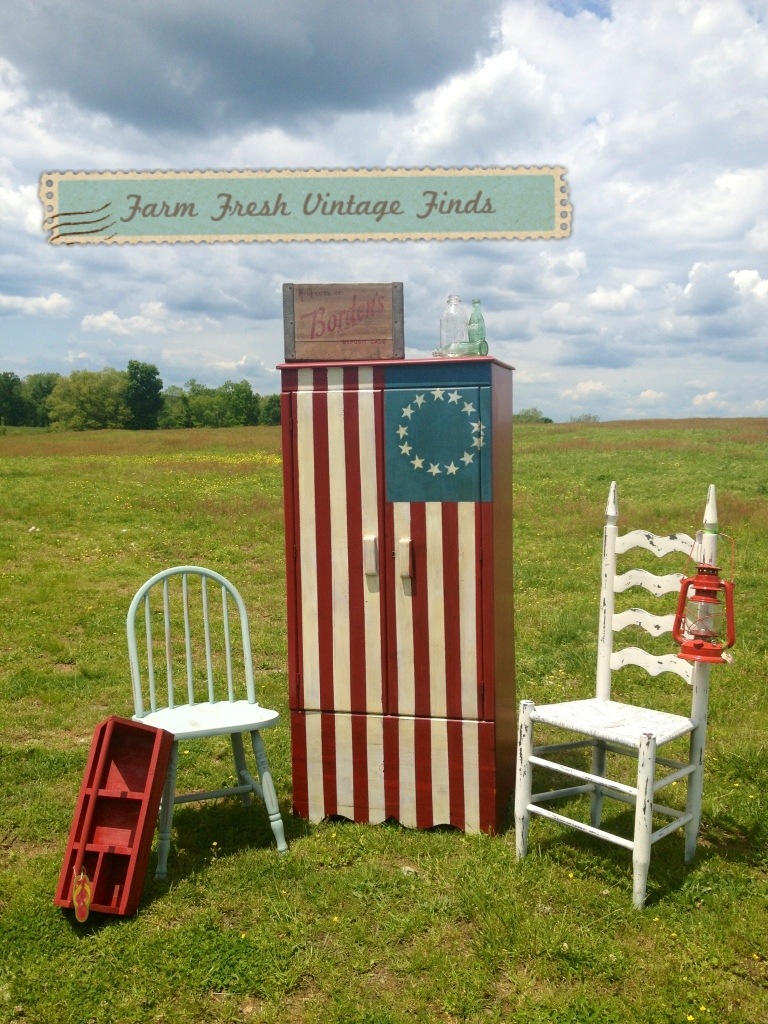 It originally looked like this.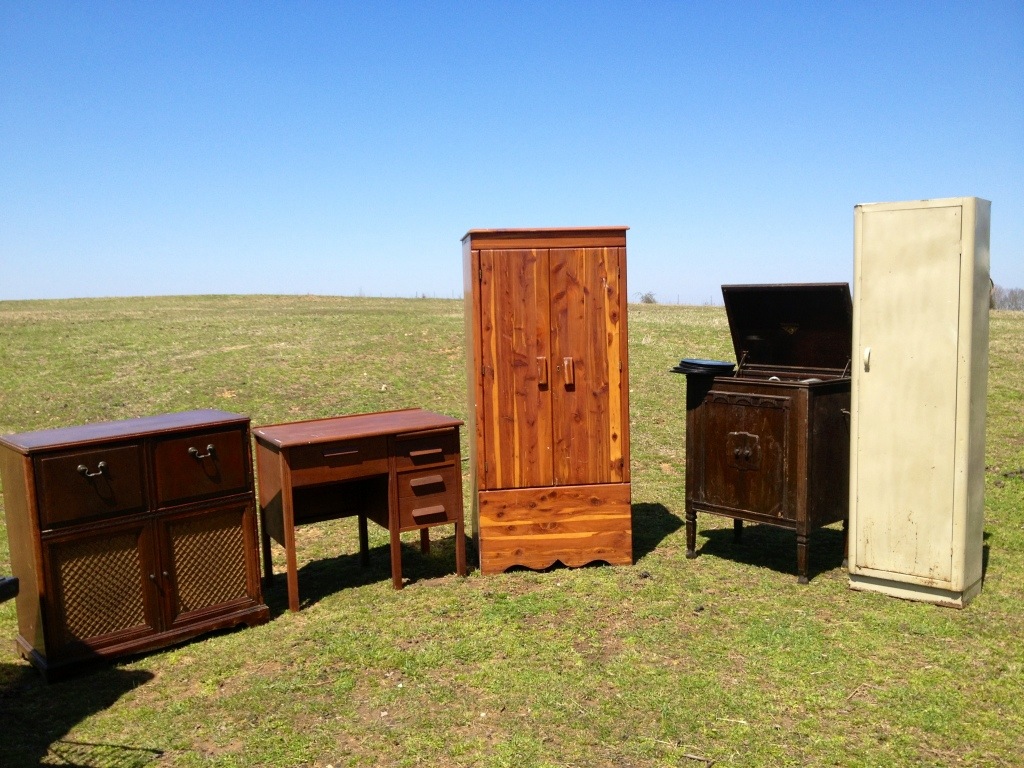 Now I know many of you have this exact same piece in your home and while I am a fan of wood grains this one just doesn't do it for me. I guess it's something about the shininess. I don't know.
I bought this at a flea market I went to with a friend a few months ago and I wasn't sure what I would do with it but I knew I could give it new life.
I painted my own mix of latex red over the entire surface. I was going to stop there. Enter the sleepless night. But then it hit me I could totally paint a flag on that ugly wardrobe!
So….I then I took a yardstick and measured it all out for the stripes.  After measuring I used painters tape to tape off my lines.  Where are the pictures of this you ask????  Well that's what I'd like to know!  I'm guessing somewhere in photo-land where all the photos you know you took but can't seem to find hang out and laugh at you while they hide screaming, nah, nah, nah, nah, nah, you can't find me!  Grrrr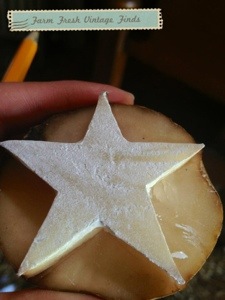 I love doing free hand detail work, you can see some of that here but I wanted these stars to be somewhat uniform so I decide to cut up a potato and make a stamp.  Genius I know!  My kids thought I was completely nuts but it worked like a charm.  Hee, hee, hee!!!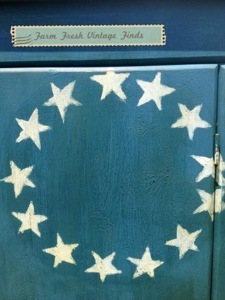 After painting I used a clear wax to seal it and then went over it with a dark wax to add texture and give it an antique look.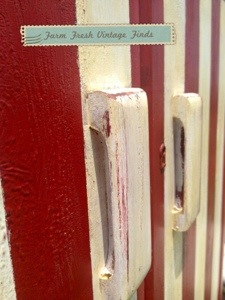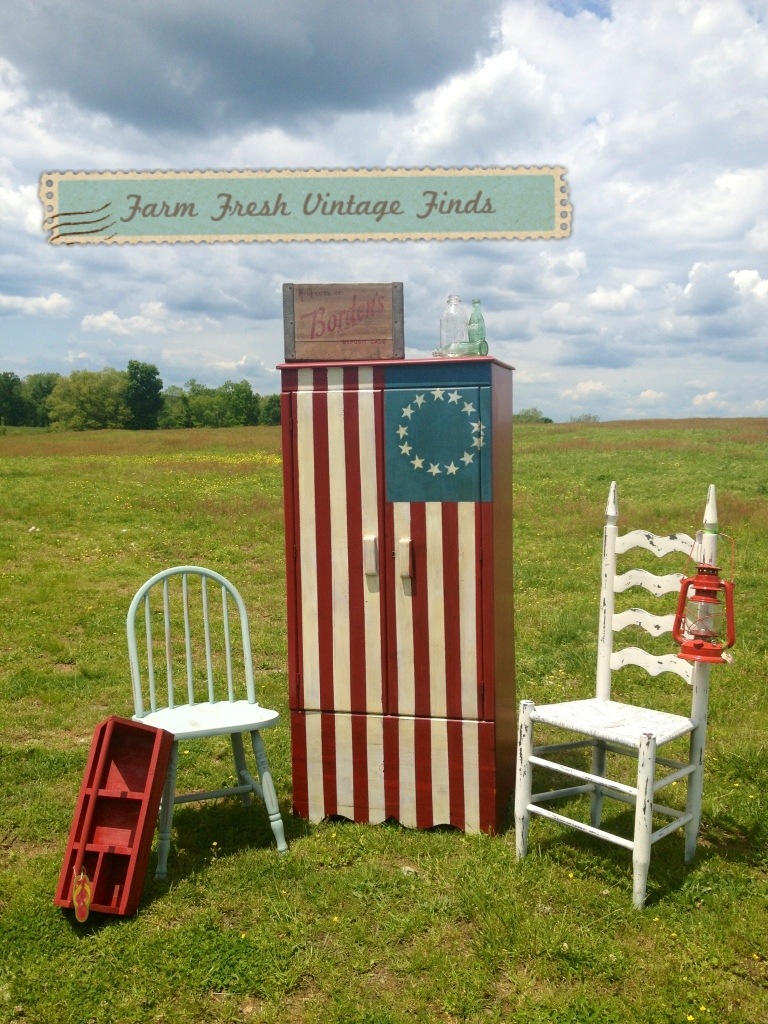 Thanks for reading!