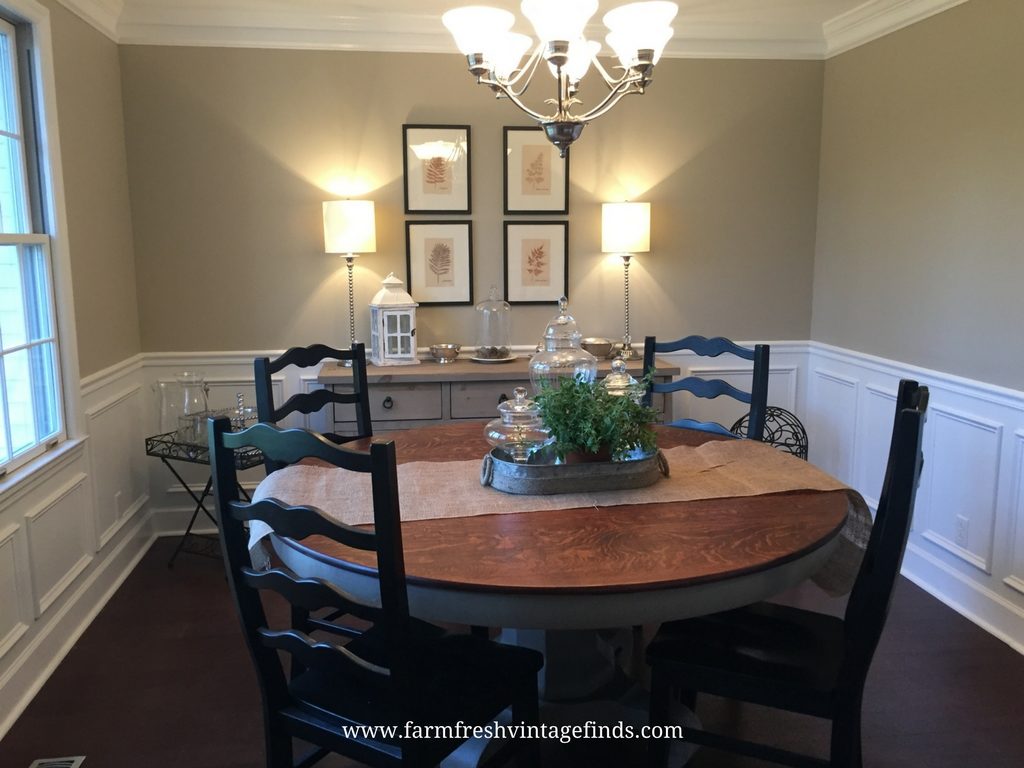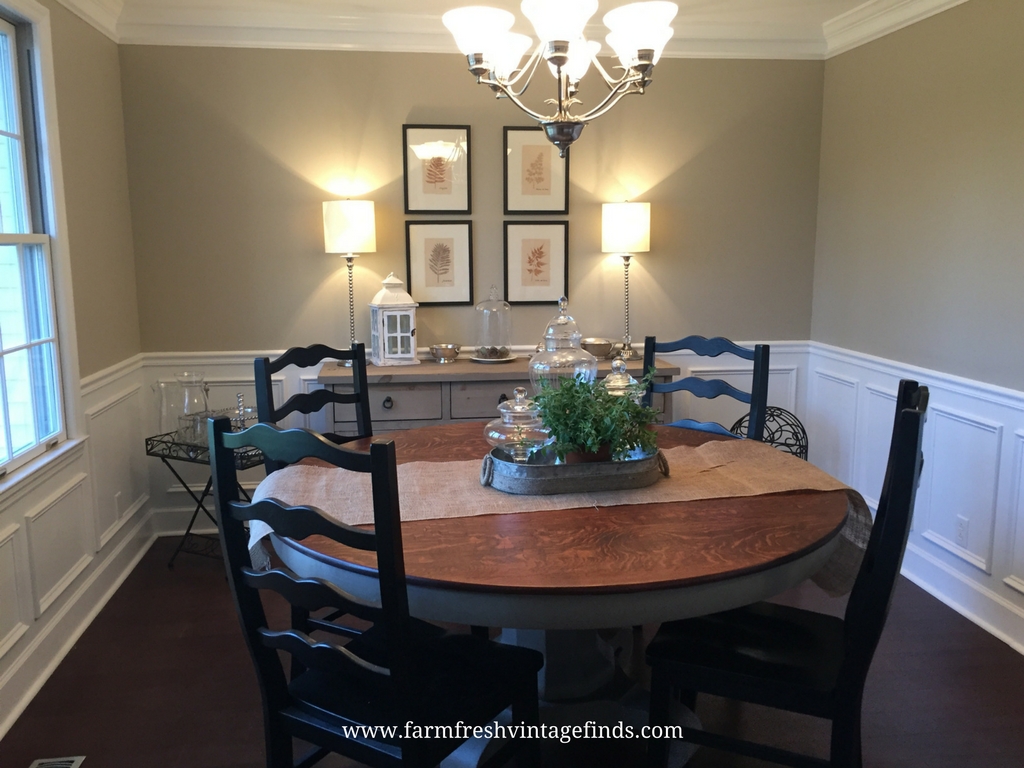 When someone brings me a family heirloom to restore it's such an honor.  Over my years of painting and repurposing furniture for people, I've gotten to take on lots of meaningful projects.  This post is about one of those times.
This table belonged to one of my clients relatives.  She hauled it to TN all the way from Cali and although she loved the table it needed a facelift.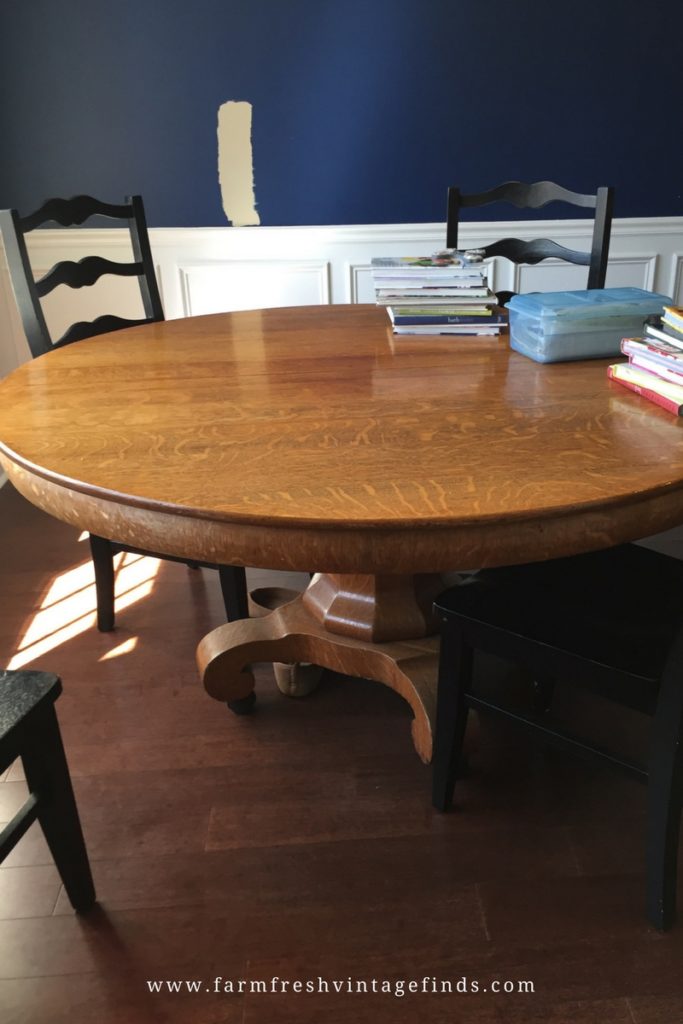 Just thinking about staining this oak table with its heavenly chunky base made my heart skip a beat.
I was super excited to get my hands on it!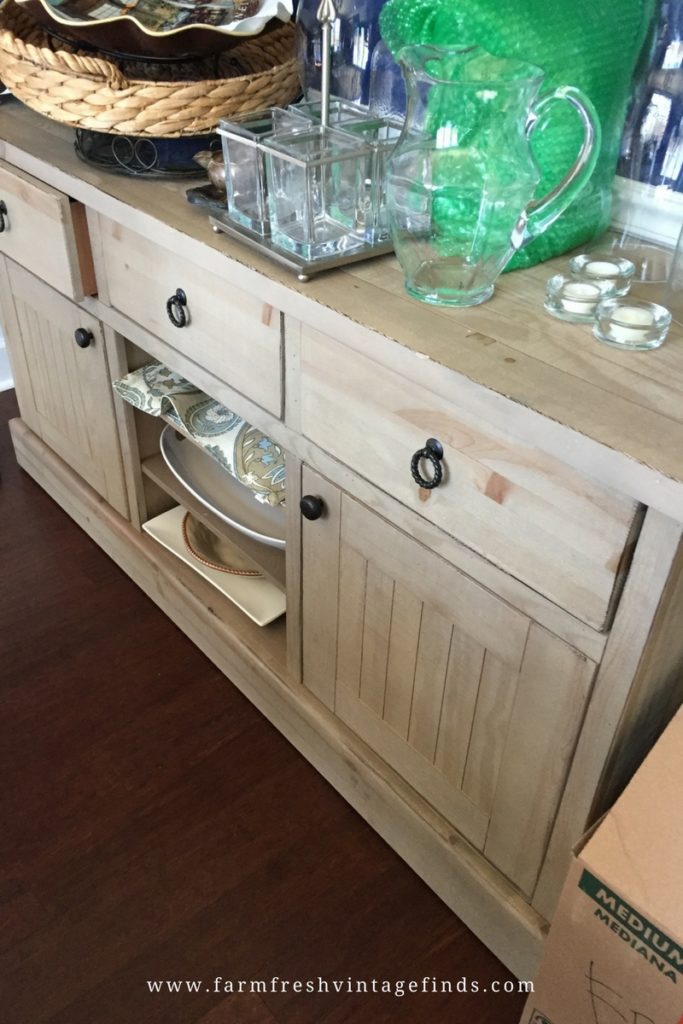 This is the sideboard we used as our inspiration color.
It's a soft taupe much like the Prairie Gray DIY Paint that I carry in the shop.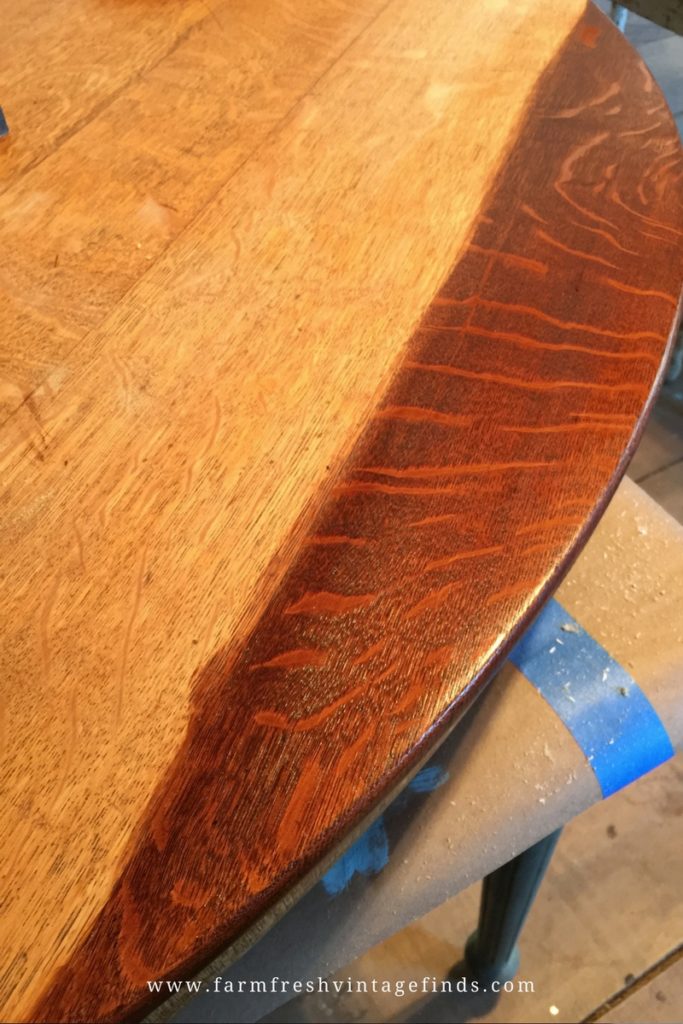 For the top of the table we decided on a Brown Mahogany stain by General Finishes.  I sanded the tabletop down to the raw wood before applying the stain.  ******NOTE Sanding down the wood when applying GF isn't always required but I'm pretty old school when it comes to staining and I like to apply stains to raw wood.
For the base I used the Prairie Gray.  It was a great match!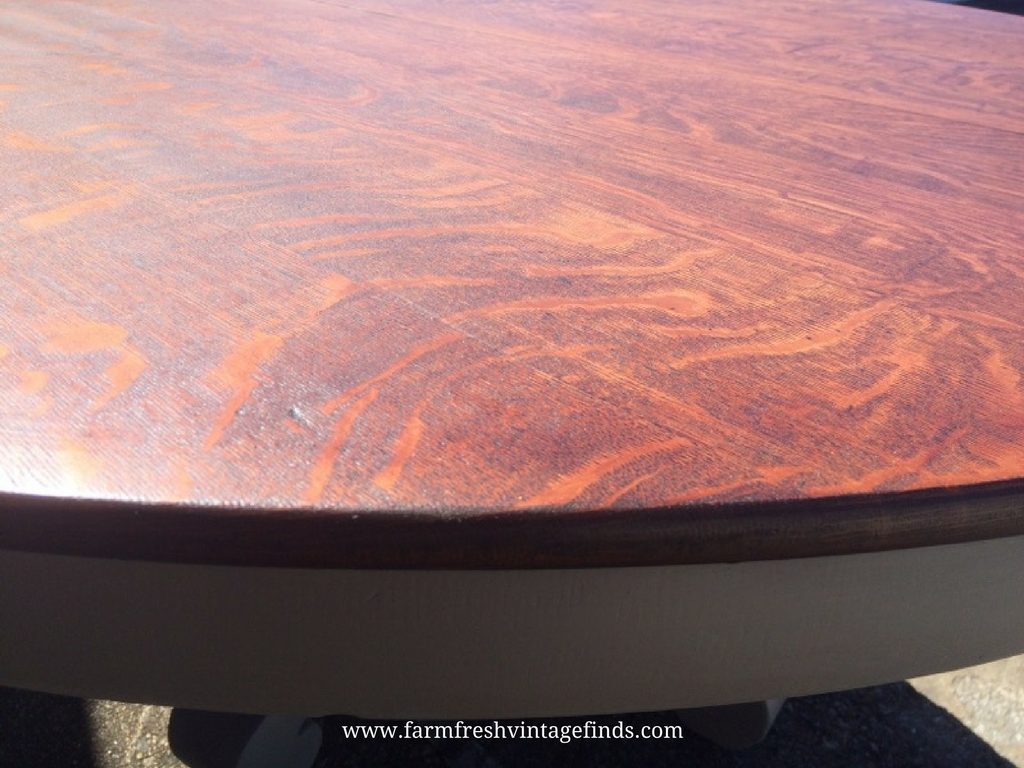 And here you go all set up in its new home.
Can't you imagine yourself sitting right here enjoying a meal!