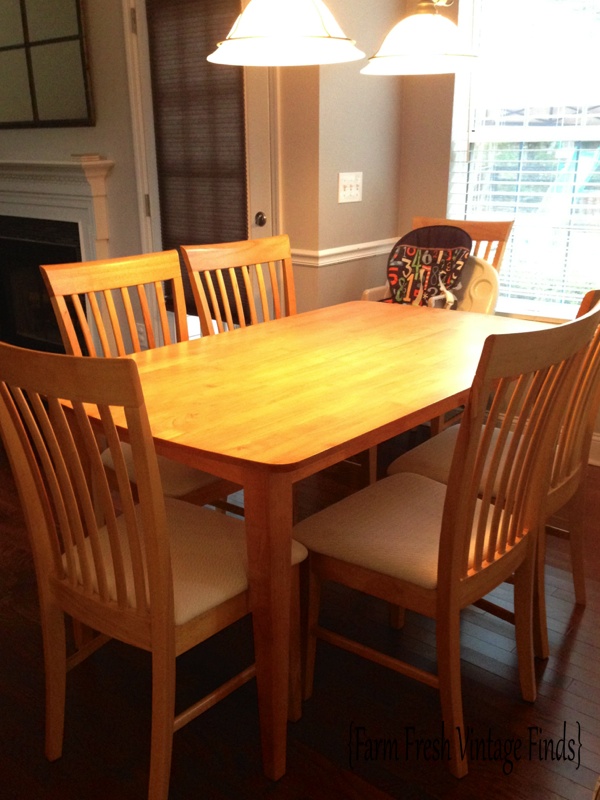 When my sweet friend asked me if I could transform her table I was really excited to do it.  I always love working for friends because I get to see the pieces again and again.  I like this because I can see how the products I use hold up.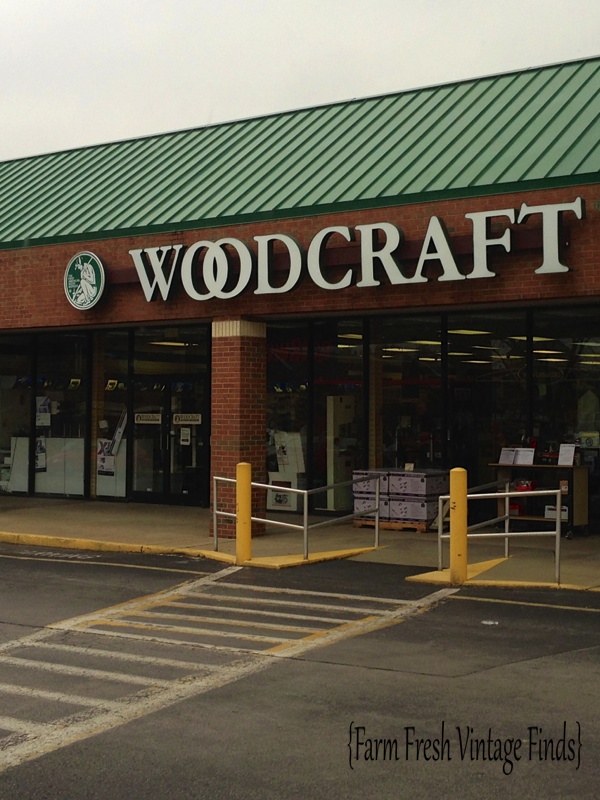 She wanted to darken the top of the table and paint the base and chairs.  I decided I'd use General Finishes Gel Stain because I've been wanting to try it.  We chose Java.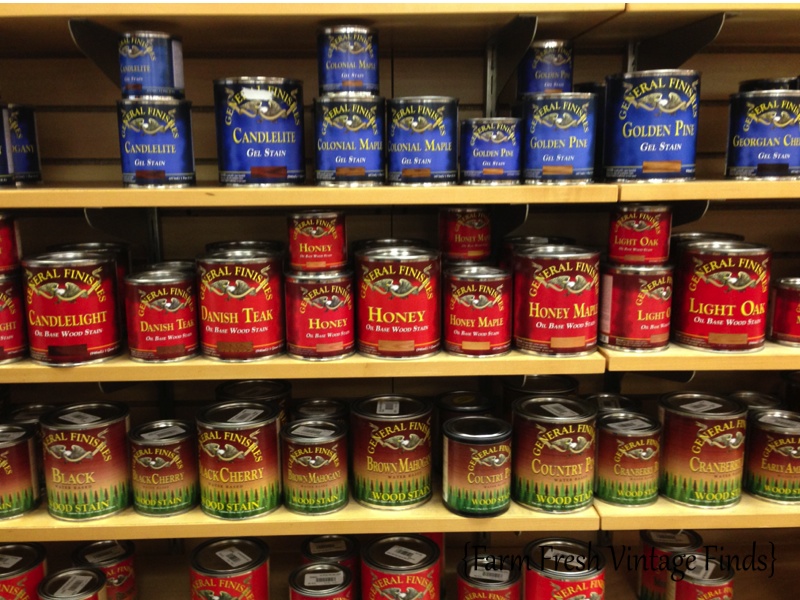 I'm lucky to have this great Woodcraft store just around the corner from where my friend lives.  They carried all the products I needed to do the job.  In fact there was so much to choose from I kinda stood in the isle for a bit just to take it all in.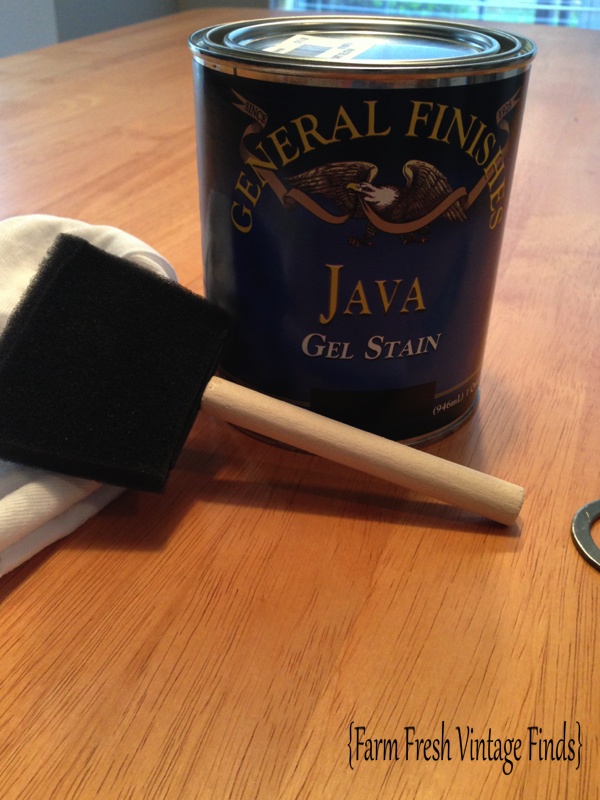 I sanded the top of the table first.  This is an important step even though this is a gel stain and bonds well to most pre-finished surfaces.  There was a lot of poly on this table so I needed to sand it off to make sure the stain had something to bond to.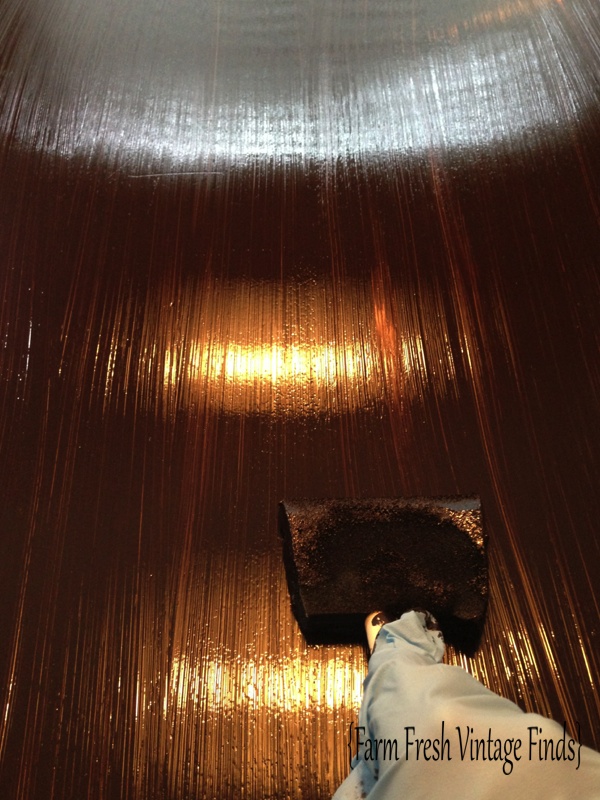 I applied a generous amount of gel stain with a foam brush.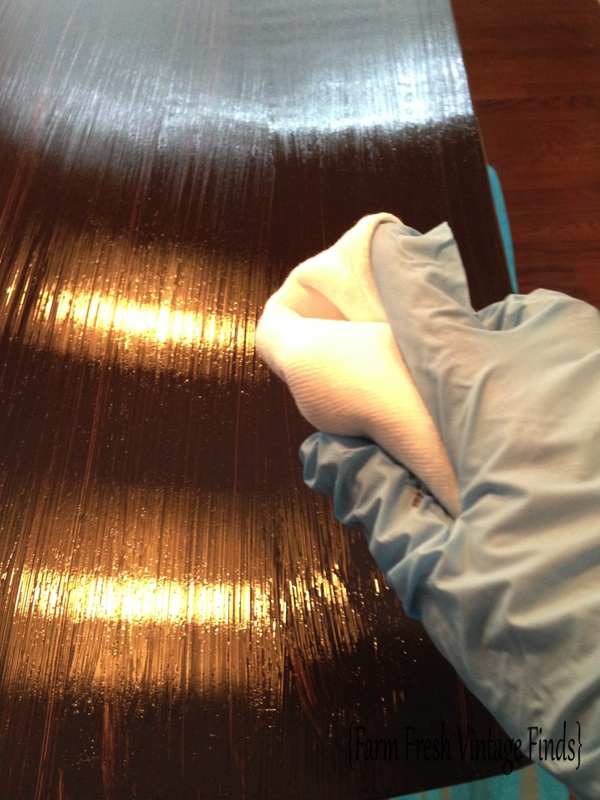 Then using a lint free rag I removed the excess.  After I let the stain dry for several hours, I VERY lightly sanded the top again with a 400 grit paper and then applied an additional coat of stain.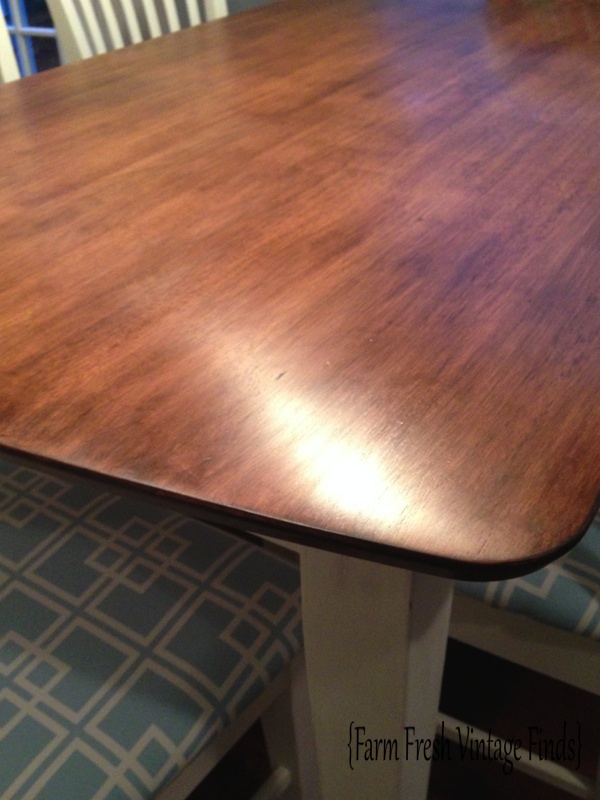 General Finishes Gel Stain has poly in the stain so when the second coat dried I had this beautiful ready to use surface.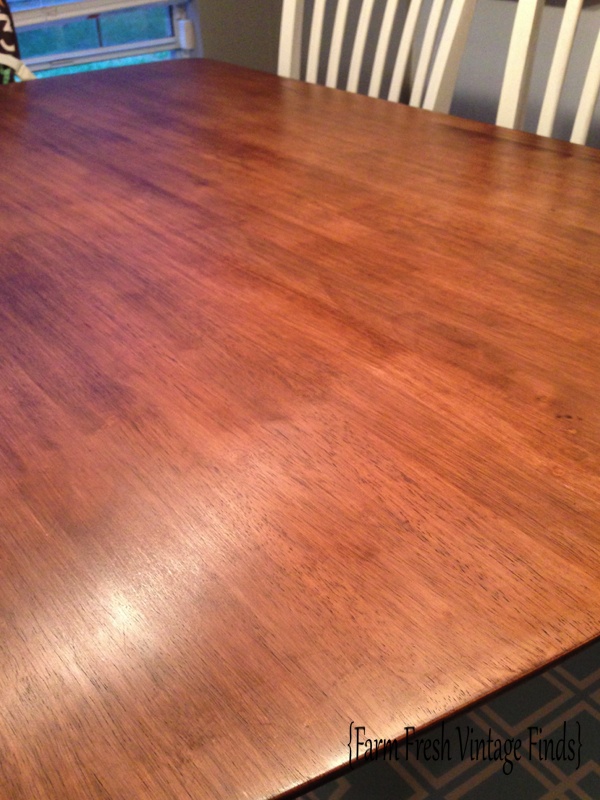 Next it was time to transform the chairs.  We chose Annie Sloan in Old White.  This is my most popular color.  It's so versatile and goes with most any style.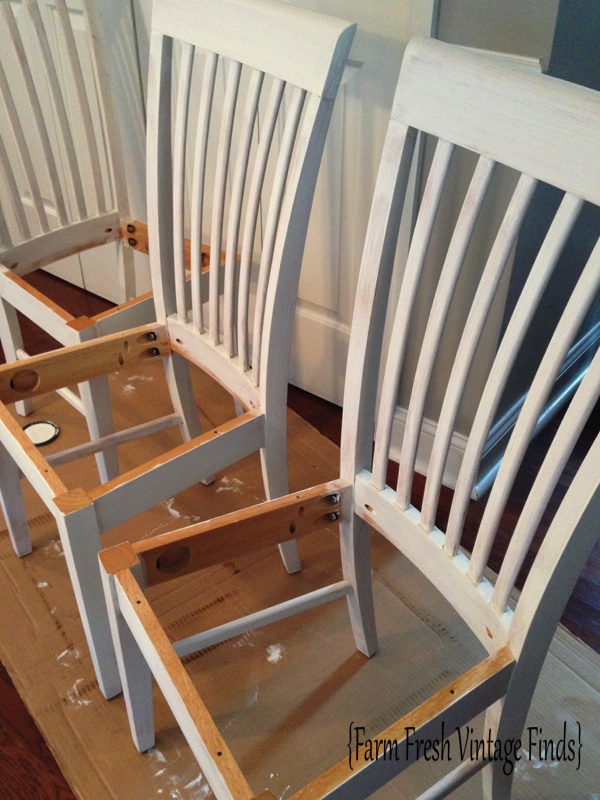 New fabric for the seats was the perfect finishing touch.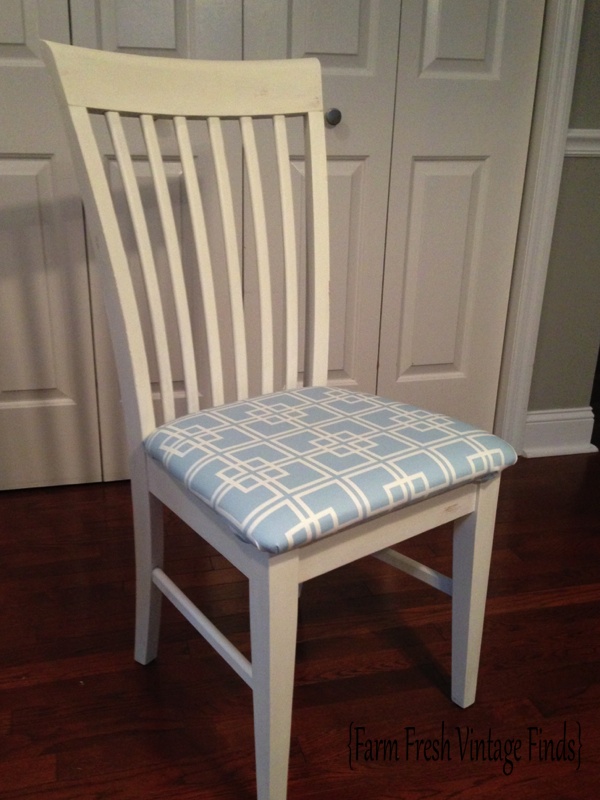 I then did just a bit of distressing on the chairs and waxed them with clear wax and buffed.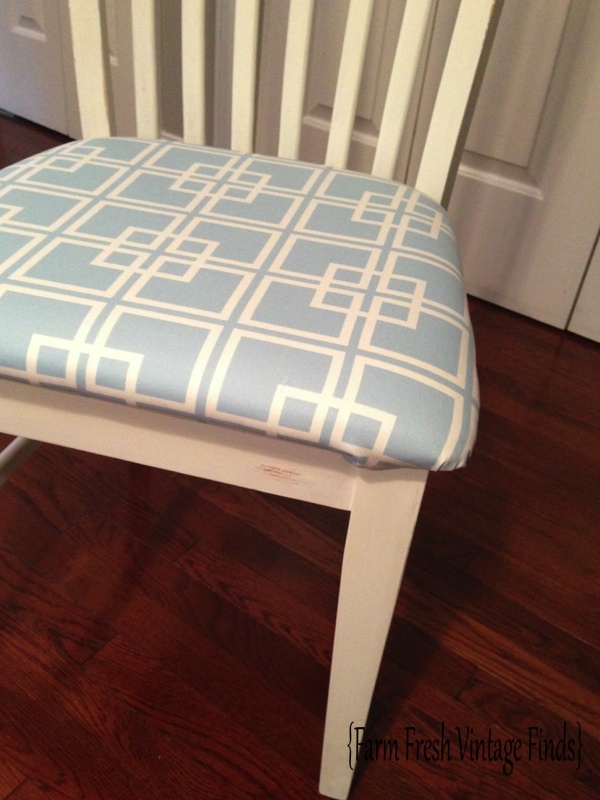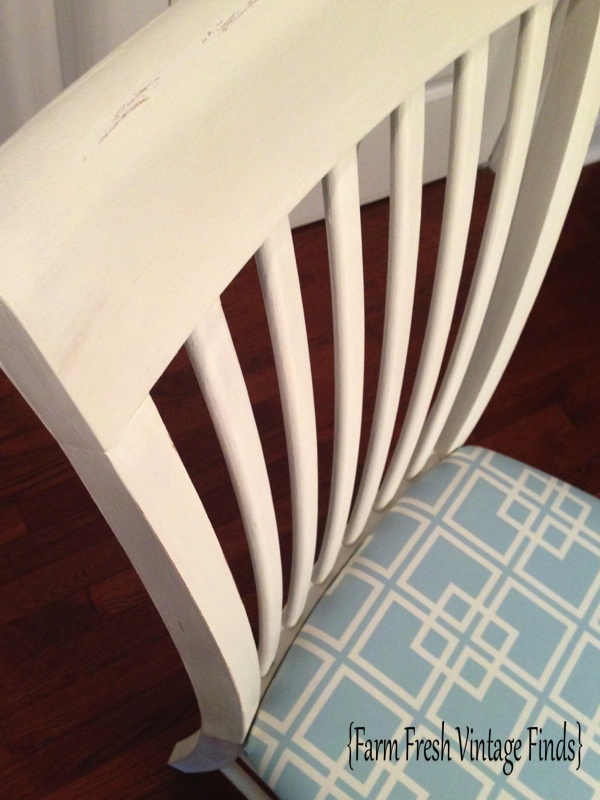 I think they turned out beautiful.  How about you?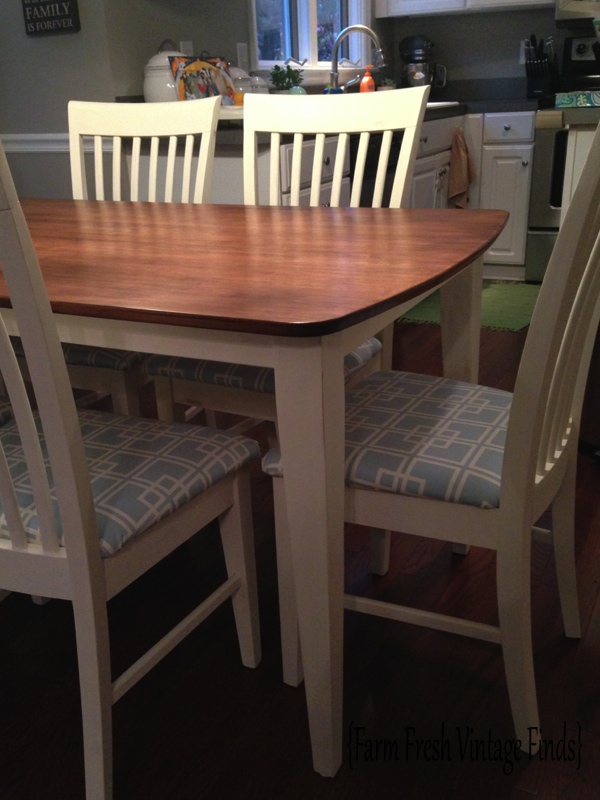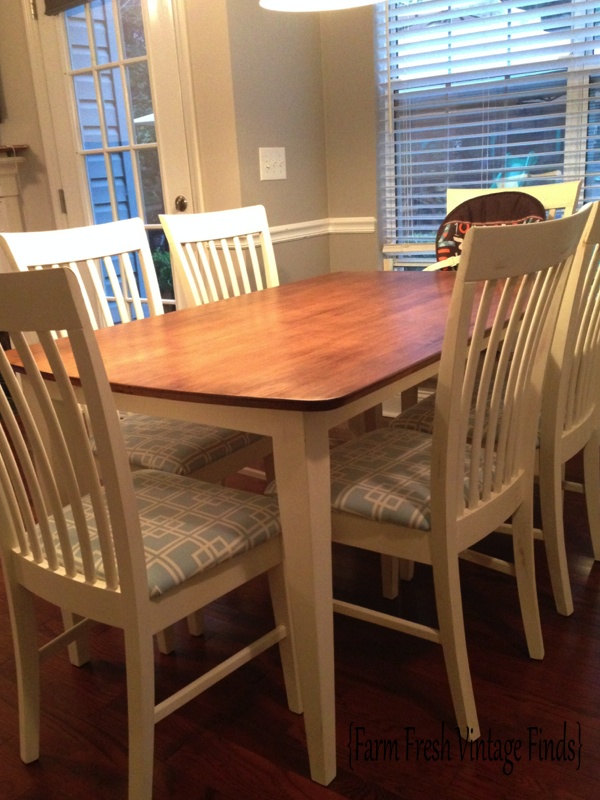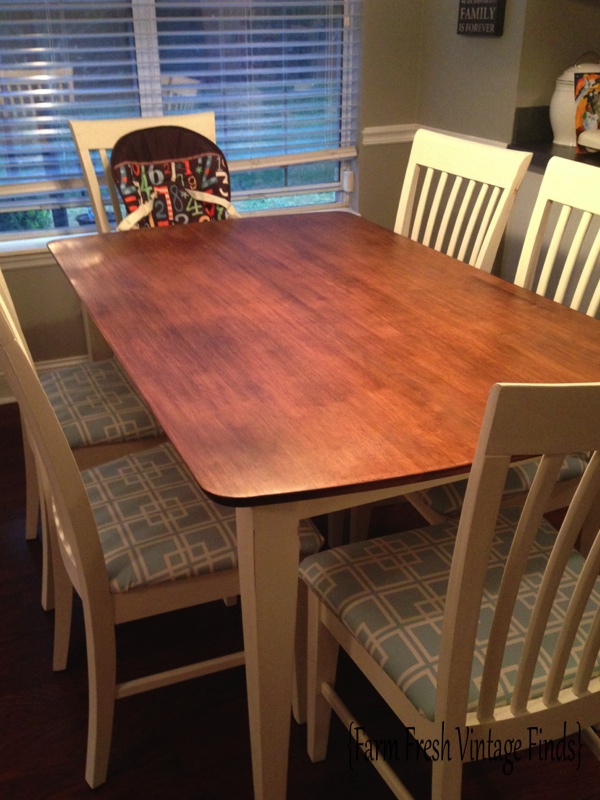 Do you have a custom painting need?  If you are within 1 hour of Fairview TN, email me at farmfreshvintagefinds@gmail.com for pricing and details.
Don't forget to subscribe to get all the latest info delivered directly to your inbox and please check out my Facebook page.
Thanks for reading and commenting below.