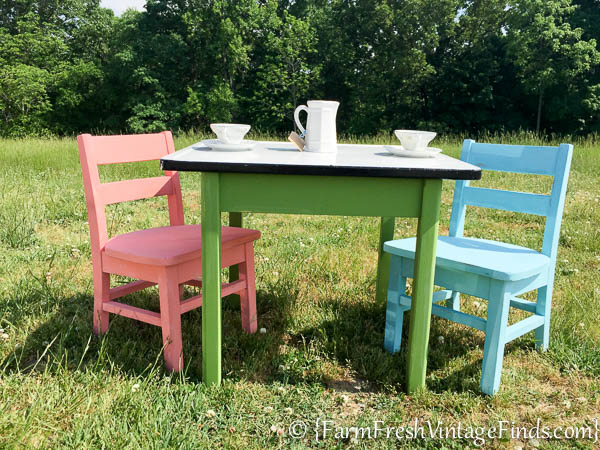 Did you know that bloggers have deadlines?  I know it seems odd but what I do really is a job.  In fact sometimes I don't plan well because I'm extremely disorganized  a creative spirit and said deadlines creep up on me and before I know it I have two posts due in one day.  In such cases I just combine all the goodies I have planned for you and create one big post full of info.  This post is just that.
Today I'm joining a bunch of my favorite blogging gals as we share our small table makeovers and I'm showing you how to wet distress DIY paint.
Be sure and check out all the links at the end of this post to see all the great makeovers!
It's going to be lots of fun!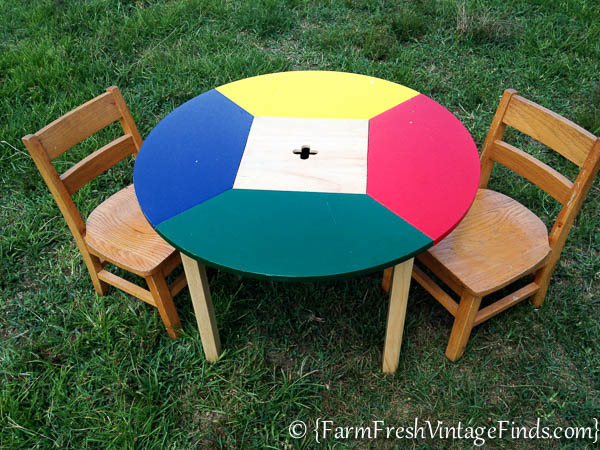 I started with this little set.  Too cute, right.
I actually had it in the picking pile during my barn sale a few weeks ago because I had intended to paint it and never had gotten around to it.
I had also found this cute porcelain top a few weeks earlier at an estate sale.  I wasn't sure what I was going to do with it but I knew I couldn't pass it up.
The way this porcelain top and child's table came together ended up being perfect as during my sale one of my customers asked if I could add legs to it and turn it into a child's table.
Lightbulb moment!  Yep you guessed it…I decided to remove the round top from the table I already and add the porcelain top to it.
And do you know it fit perfect?!?!?!  I love it when that happens!
I started out by painting the table in Fancy Farm Girl DIY Chalk Type Paint.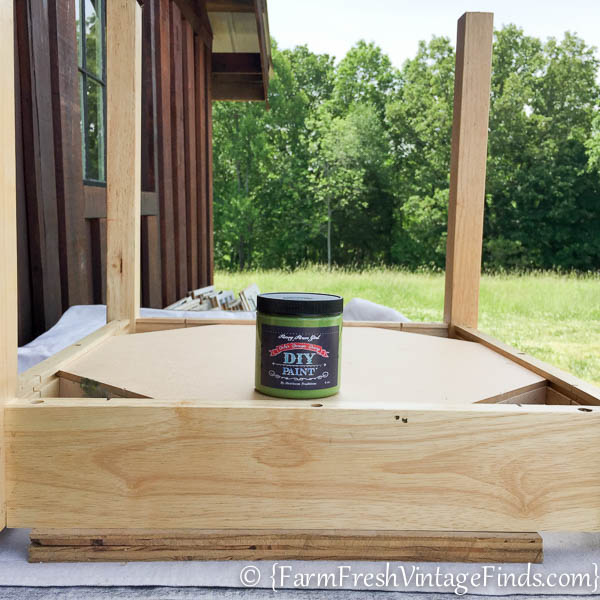 Then added the top.  PERFECTION!!!!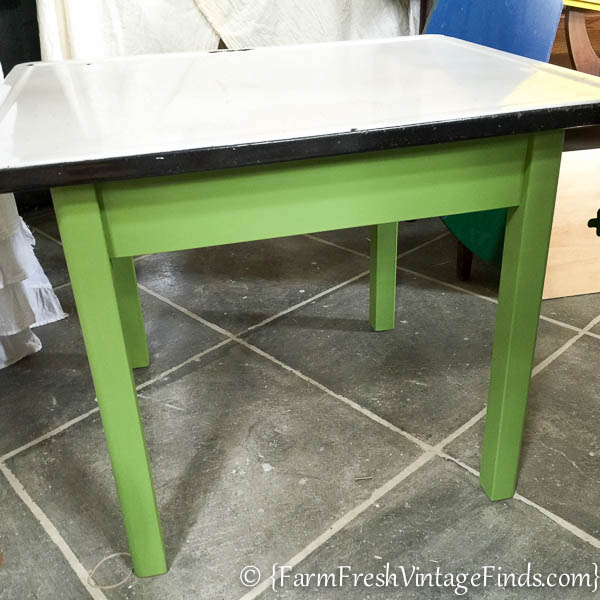 I then painted the chairs.  One Cowgirl Coral and the other…..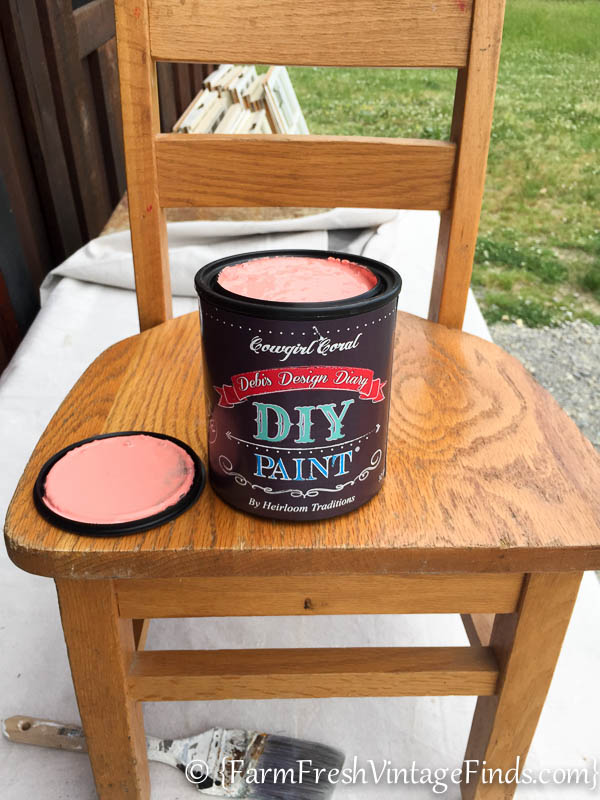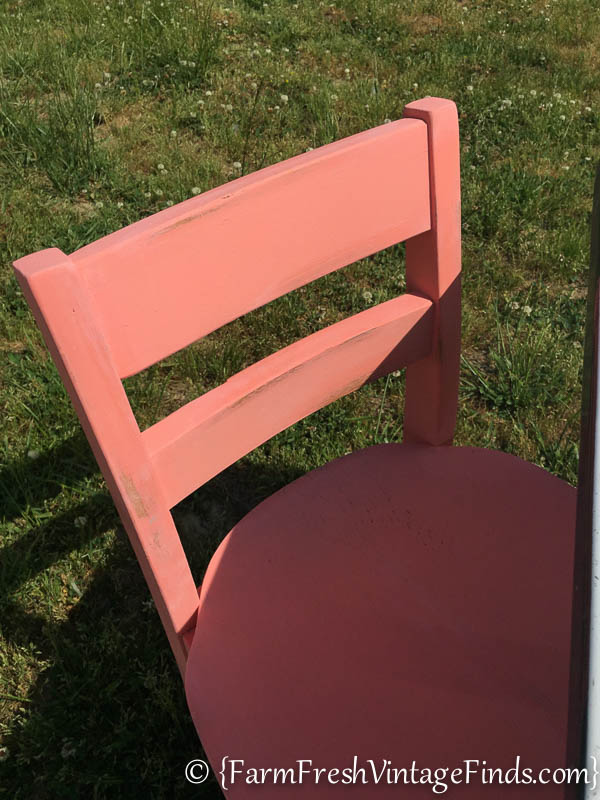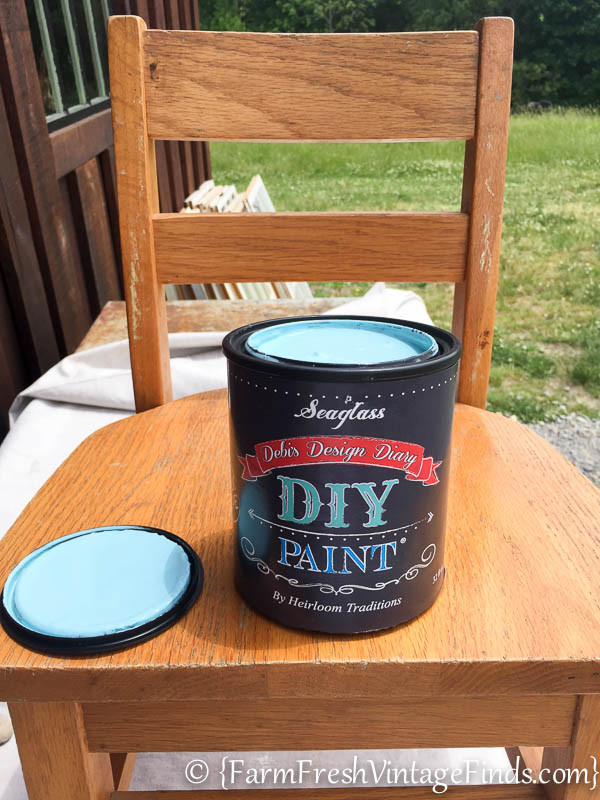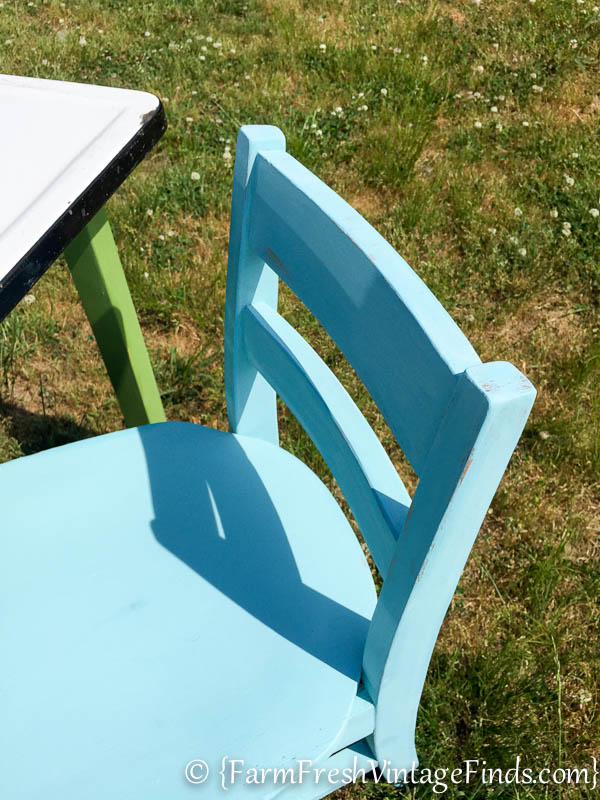 Once the chairs were painted I used the wet distressing technique to distress them.  Have you ever distressed a piece with the wet distress technique?  I made a little video about it for you right here….
After I finished wet distressing I used DIY Liquid Patina to seal the set so it will be durable and stand up to the wear and tear of use by little ones.  I am thrilled with how this little table turned out.  I think the porcelain top is absolutely perfect.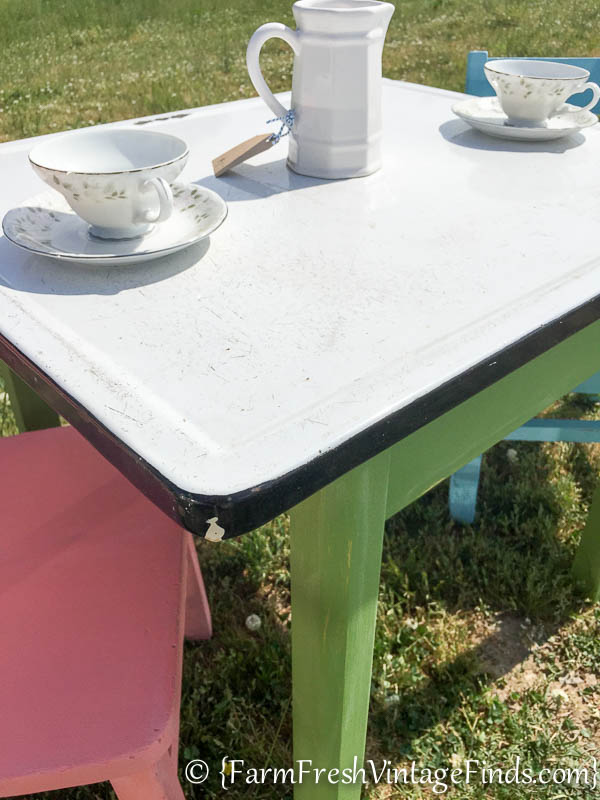 Don't forget to visit all the great posts of small tables featured below.
Thank you friends!  Come back soon.