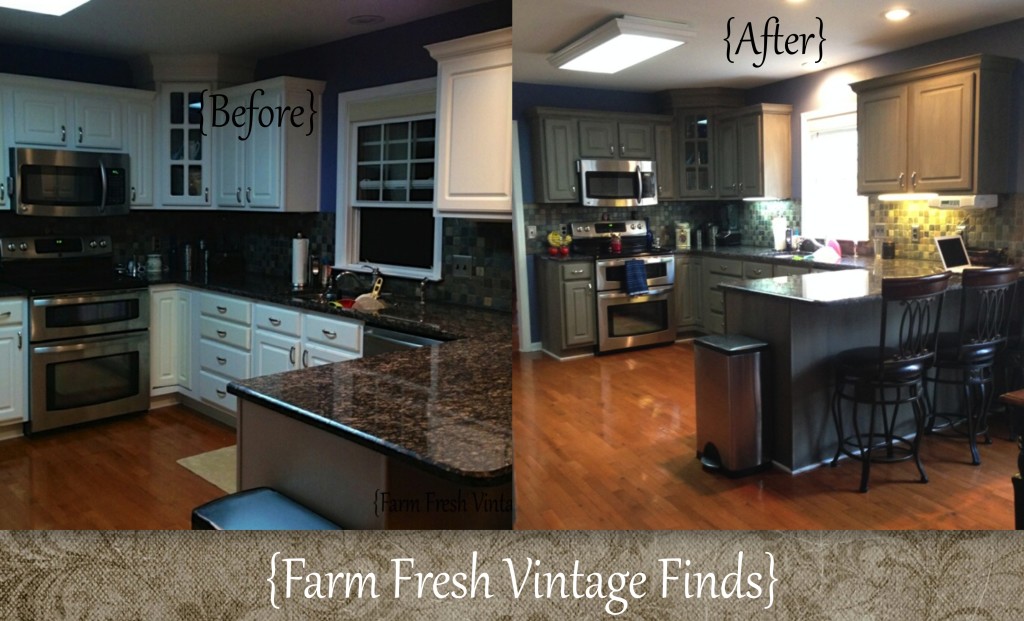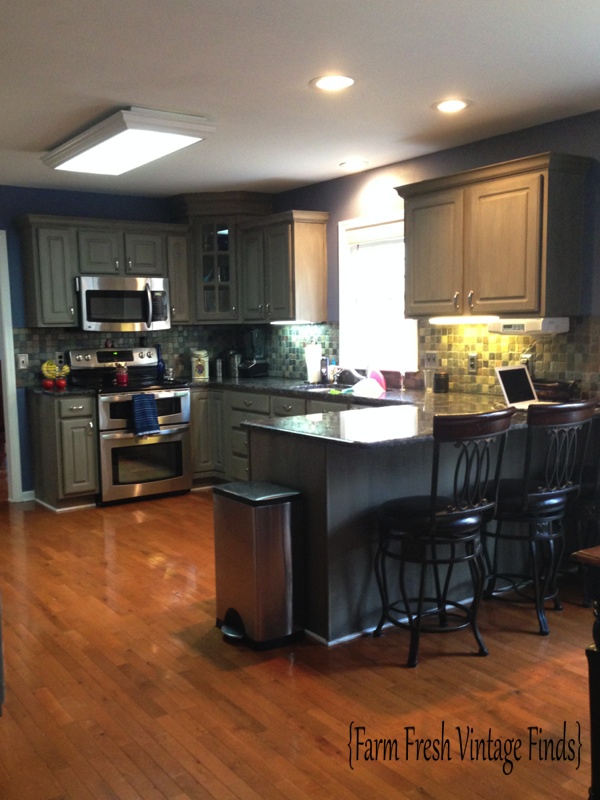 If you've been following along for the last few days, you know I've been transforming these former thermofoil covered kitchen cabinets with French Linen paint.  If you haven't seen the other two posts about it you can find them here and here.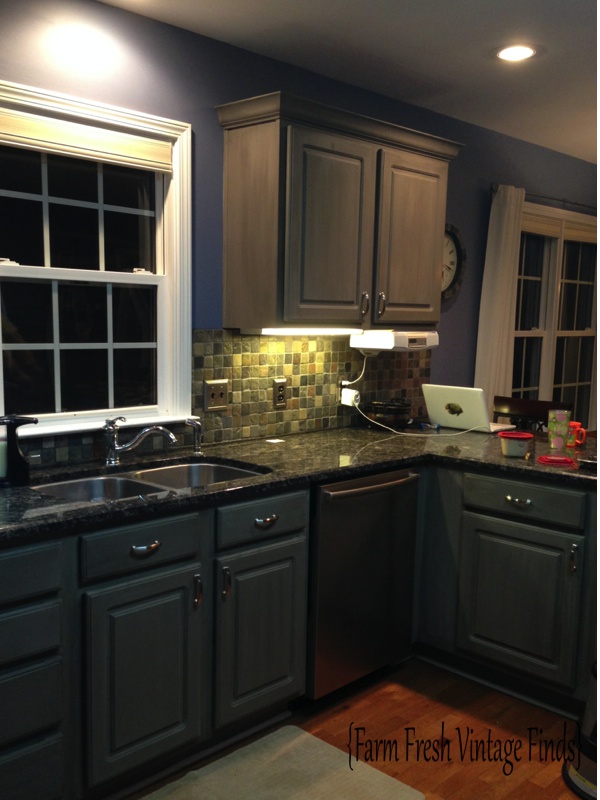 In the last post we ended with the glazing.  The next thing to do was wax all of the doors inside and out and the skeletons.  Then reinstall doors and hardware.  Then all I had left to do was stand back and be grateful that all the hard work had paid off.  Enjoy the after pictures my friends!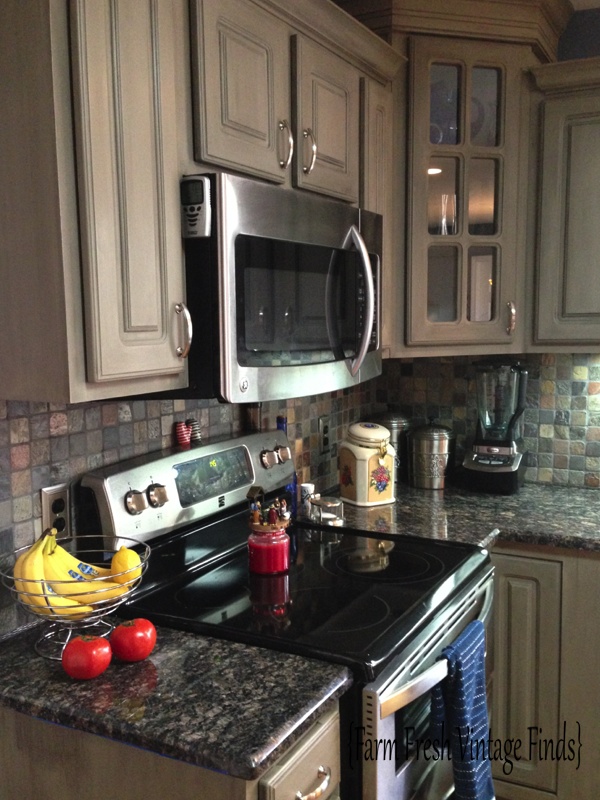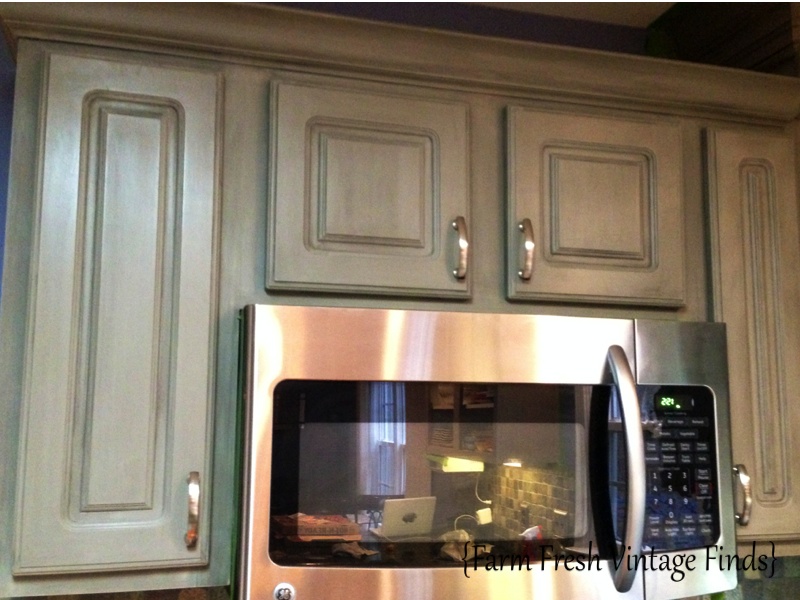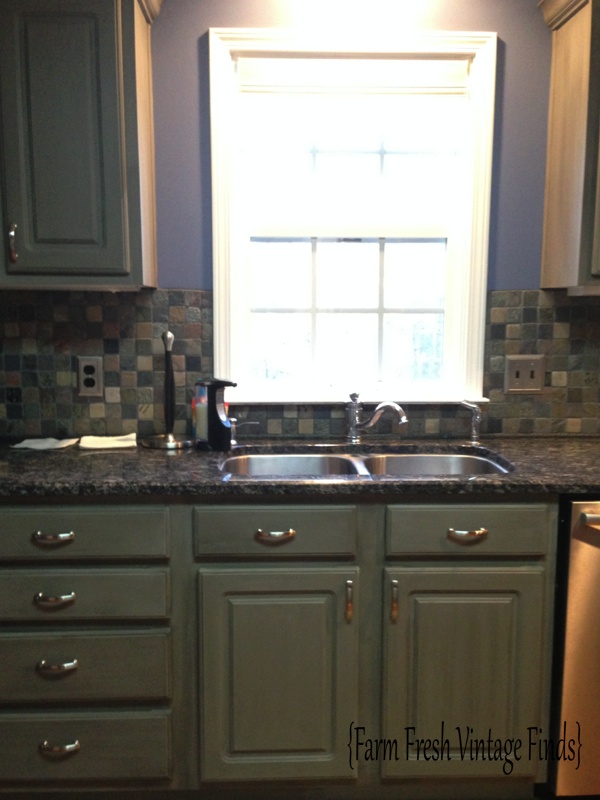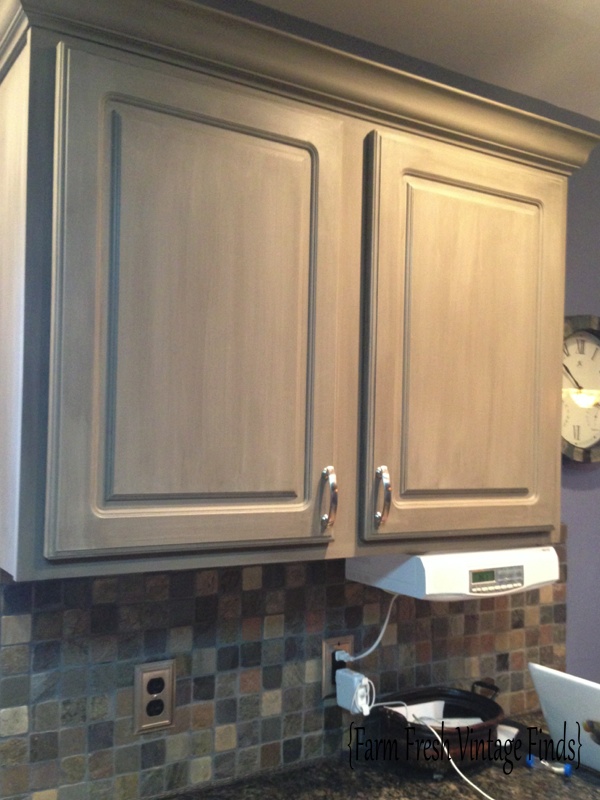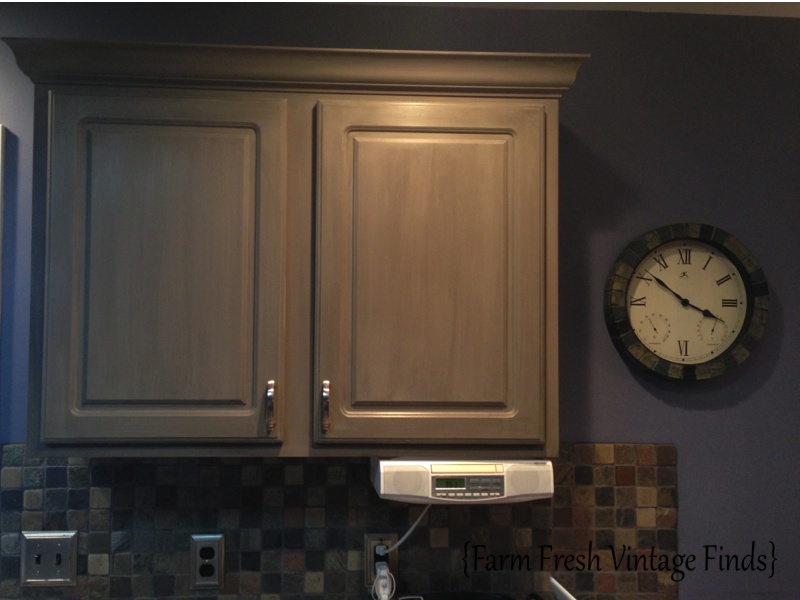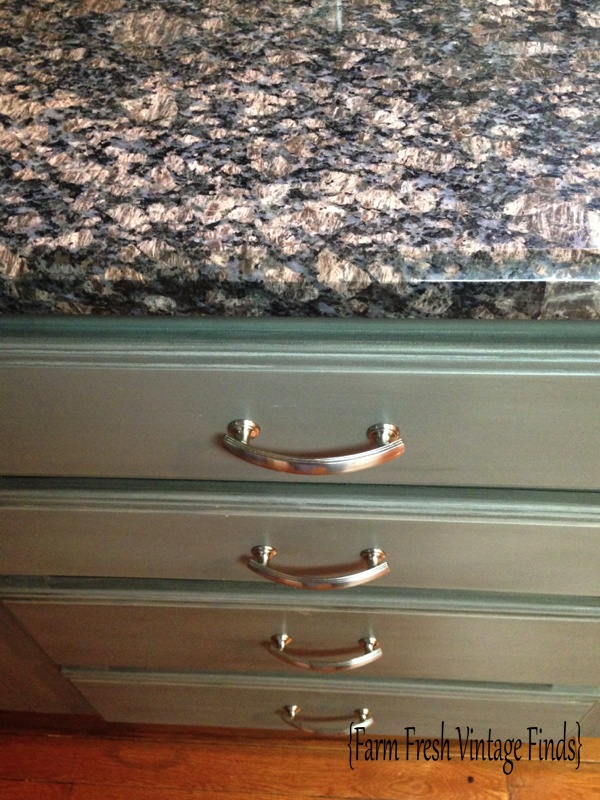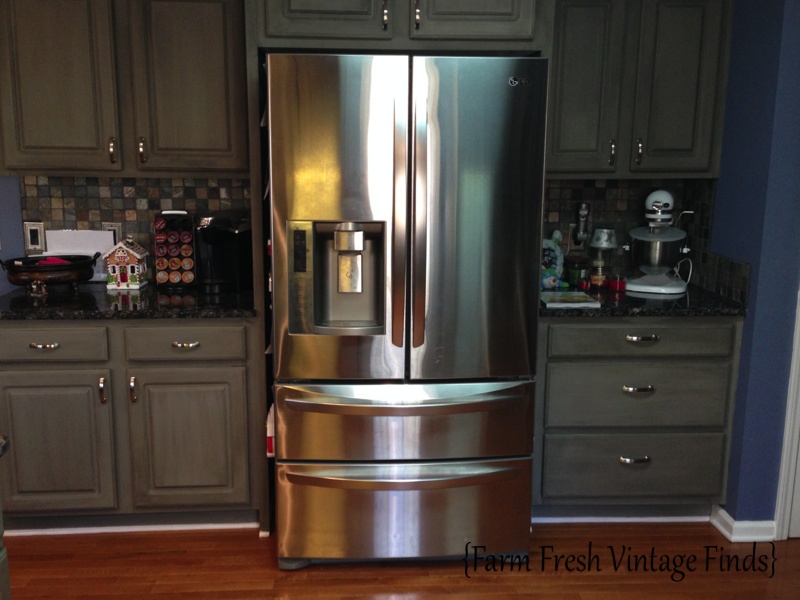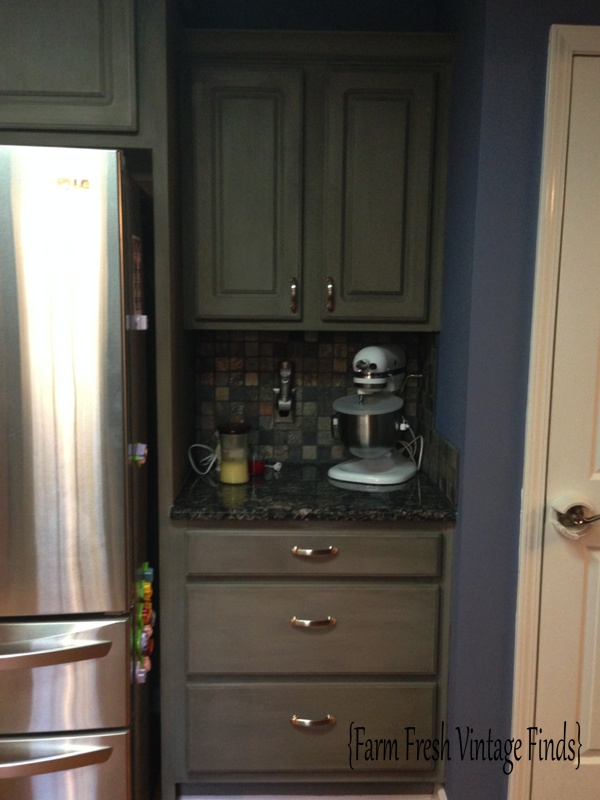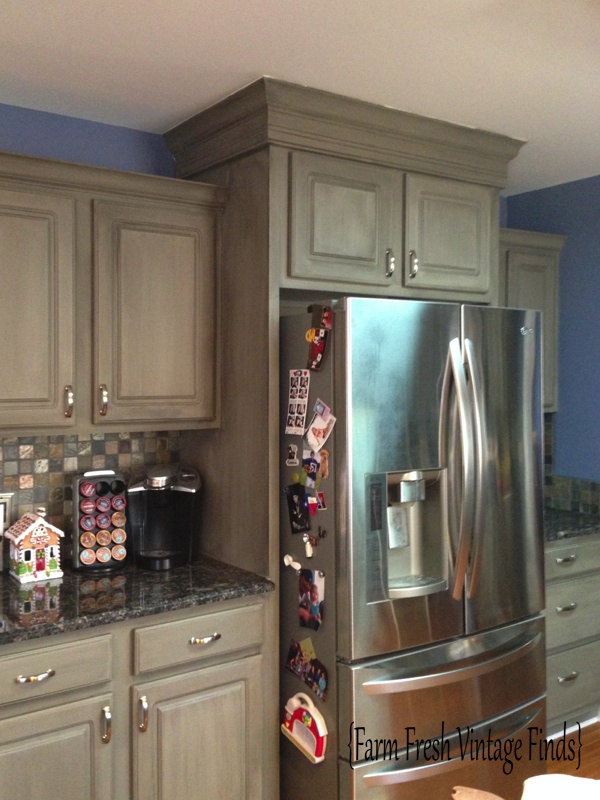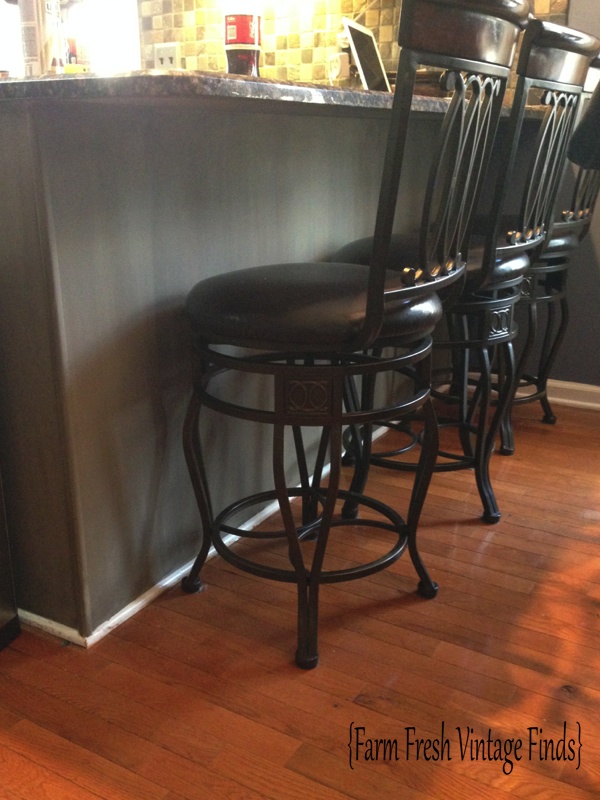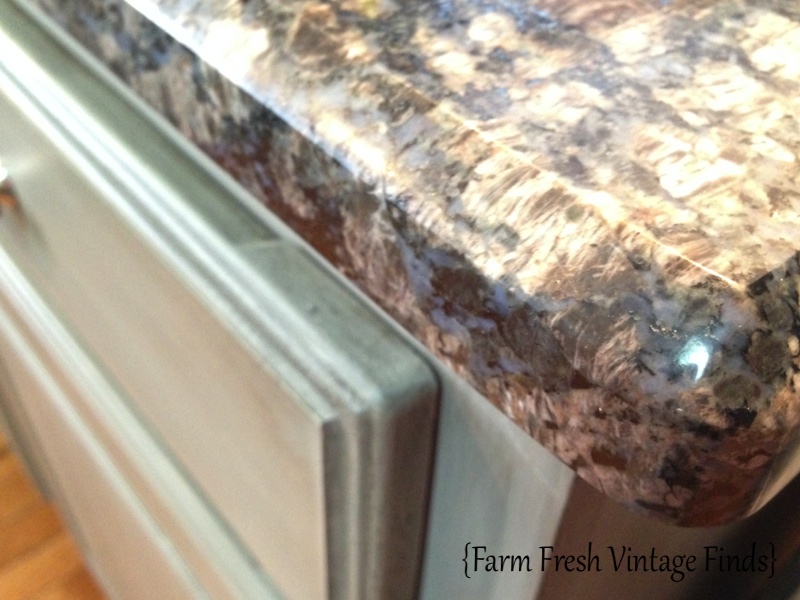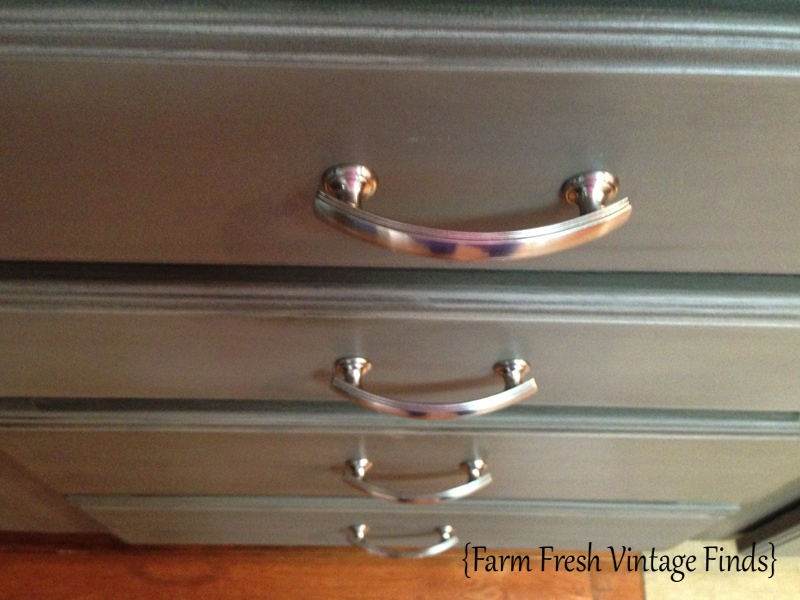 Do you have cabinets or furniture you'd like to have painted?  If you are within 1 hour of Fairview TN, email me at farmfreshvintagefinds@gmail.com for pricing and details.
Don't forget to check out my Facebook page.
Thanks for reading and commenting below.