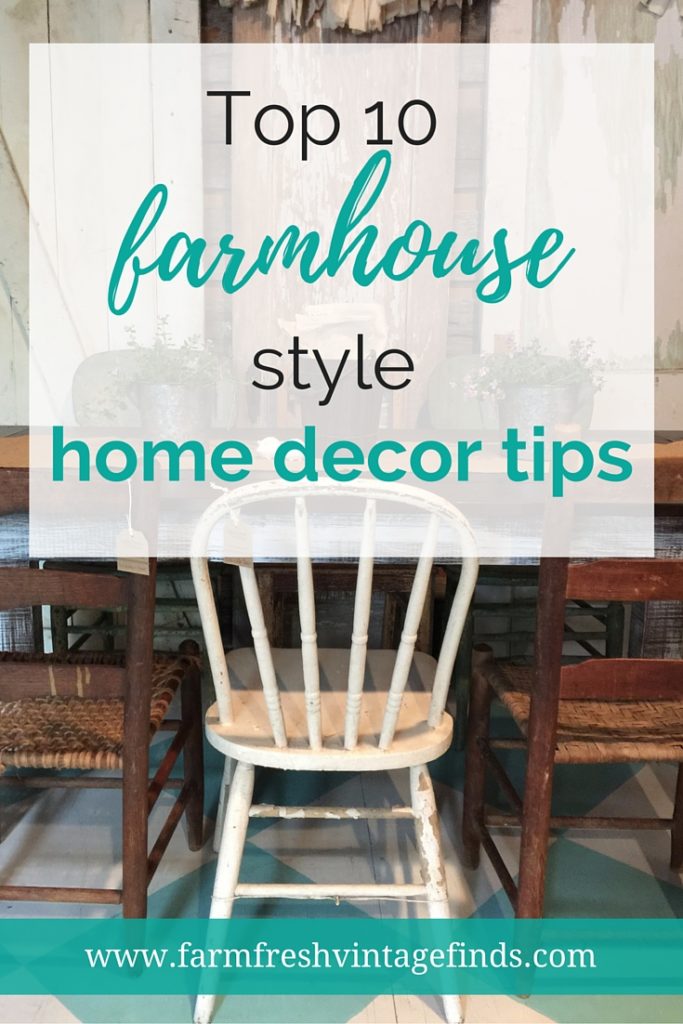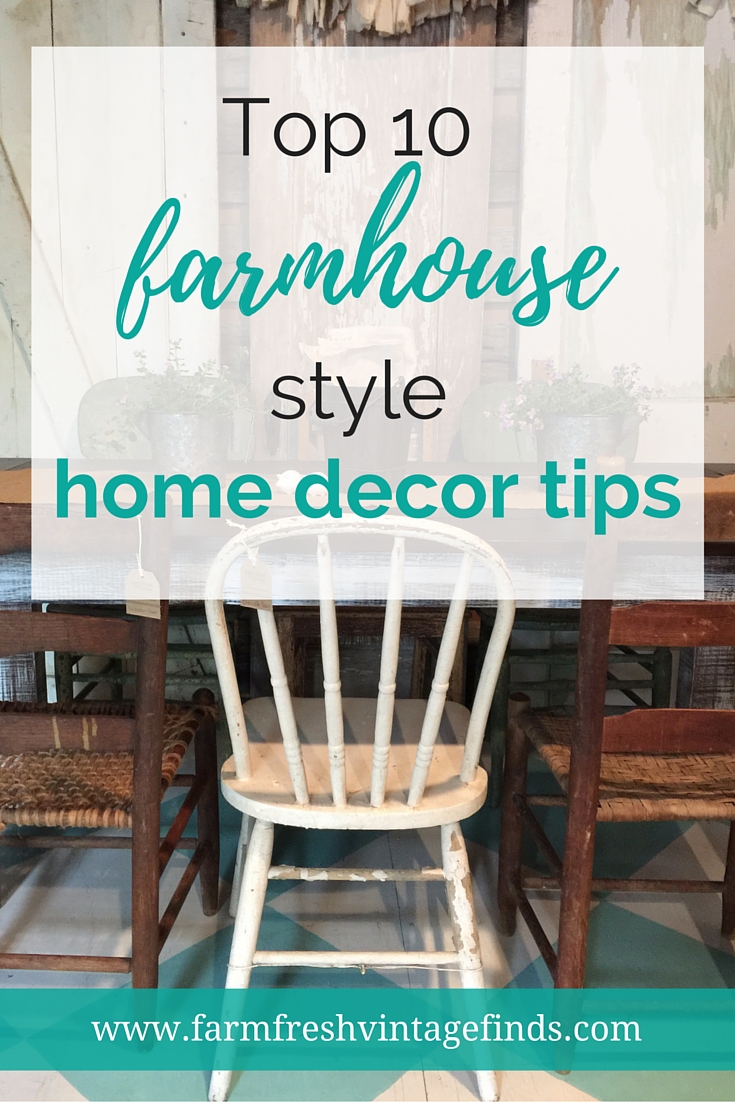 Top 10 Farmhouse Style Decorating Tips
Most everyone that knows me knows I'm a sucker for the farmhouse look.  Actually I have been a lover of all things farmhouse for most of my adult life.  I love farmhouse style so much that I convinced hubby to buy a farmhouse several years ago and fix it up.  You can read all about the story of us buying our circa 1827 farmhouse at an auction here.
People come in my shop all the time and ask me if I can come to their house and make it look the way my shop does.  I'm always flattered because I've never really felt like I was adequate or educated when it comes to styling and decorating.  I've always just gathered things I like and somehow made them work.
There's a lot to be said for learning as you go and screwing up ahem, constantly redecorating until you get it right.  And that my friends I have lots of experience with.
I've found lots of simple ways to add farmhouse charm to our home.  I like to keep things very budget friendly so most of this can be found pretty inexpensively.
In fact several things that can add farmhouse charm to your home you may already have.
So here we go….
1. Mismatched Dining Chairs
Chairs with chippy or distressed paint make my heart skip a beat.  They add instant personality to your dining area and have so much charm and character.
Don't get me wrong, buying a matching dining room set is what most people do.  And let's face it's much easier.  But I've found it's much more fun to collect chairs (or even benches) overtime and mix and match them.
Hubby enjoys building the custom farm tables that we sell in the shop.  Or if you're handy you can find lots of sites online with plans to build your own.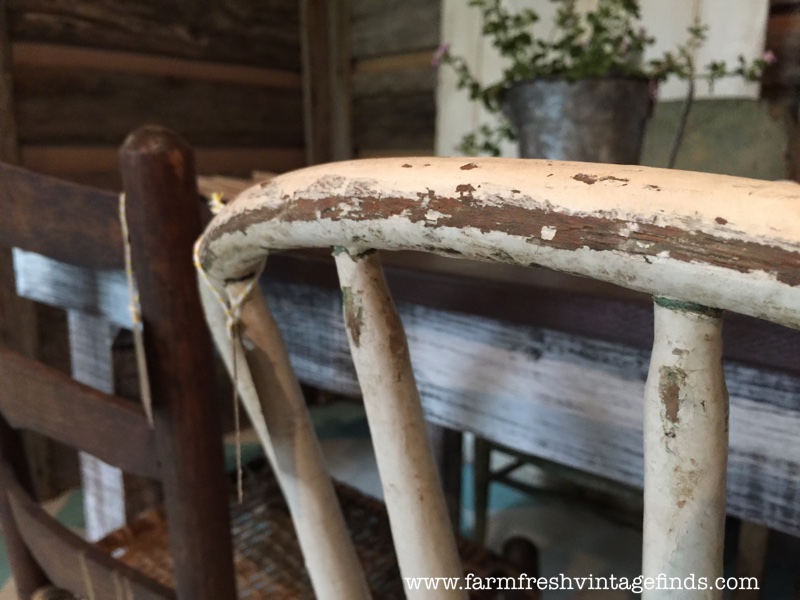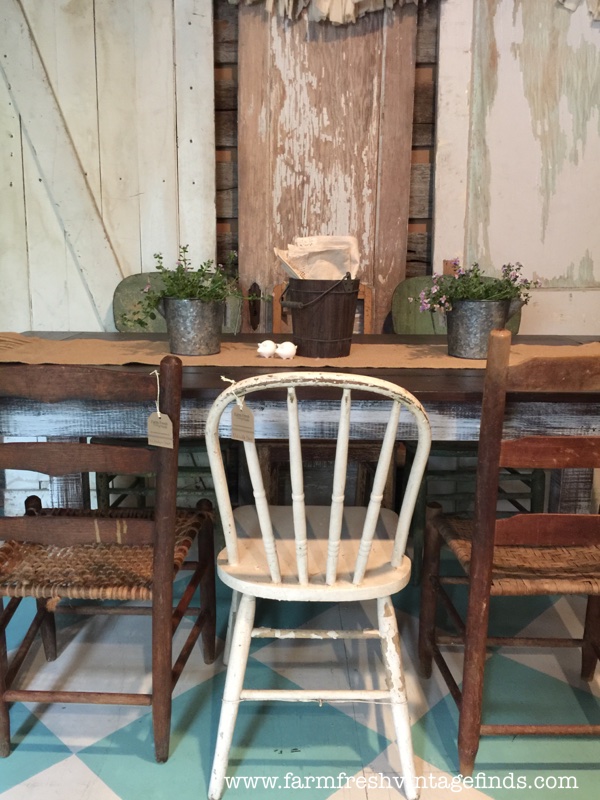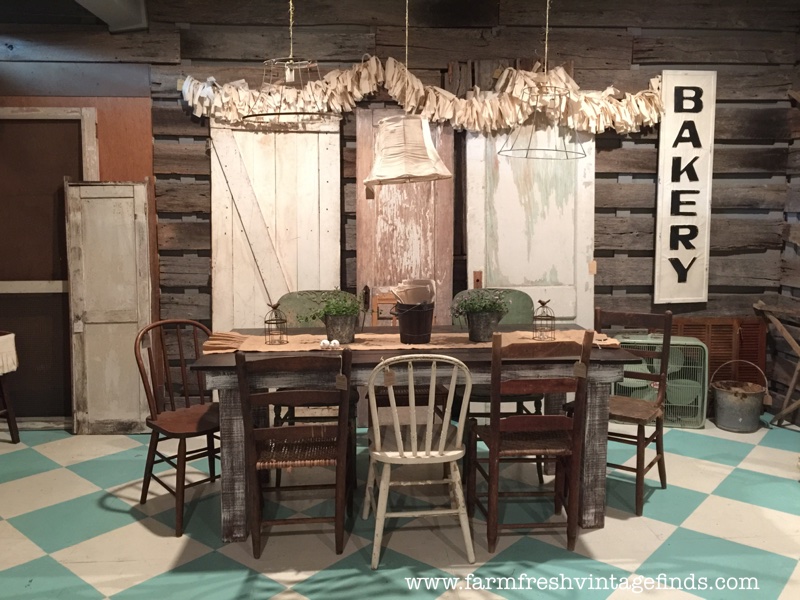 As you can see in the photos below, my dining room chairs aren't the same style at all.   They work together because there are two of each color.  Doing things in pairs or sets helps balance them out.
Most decorators recommend using odd numbers, that works well to.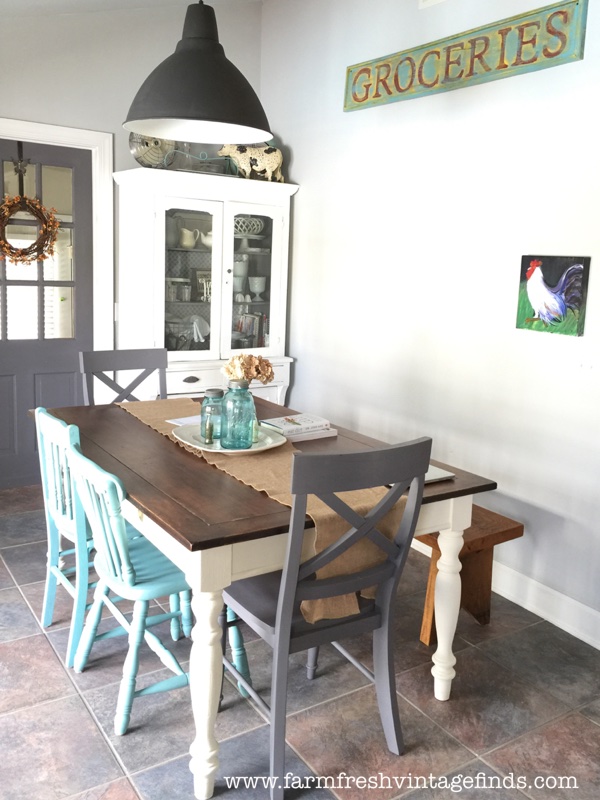 2. White Painted Flooring
You may have read about our painted hardwood floors here.
I love the bright look of white and these particular floors weren't candidates for sanding and staining because of the patching we had to do to them.  Well, that and I just didn't have it in me at the time to refinish them.
So bring on the paint!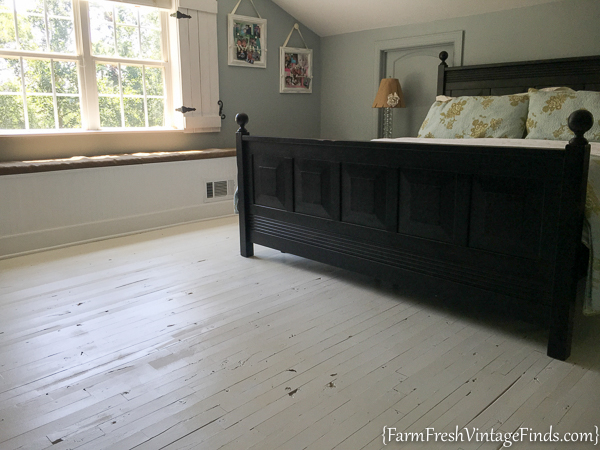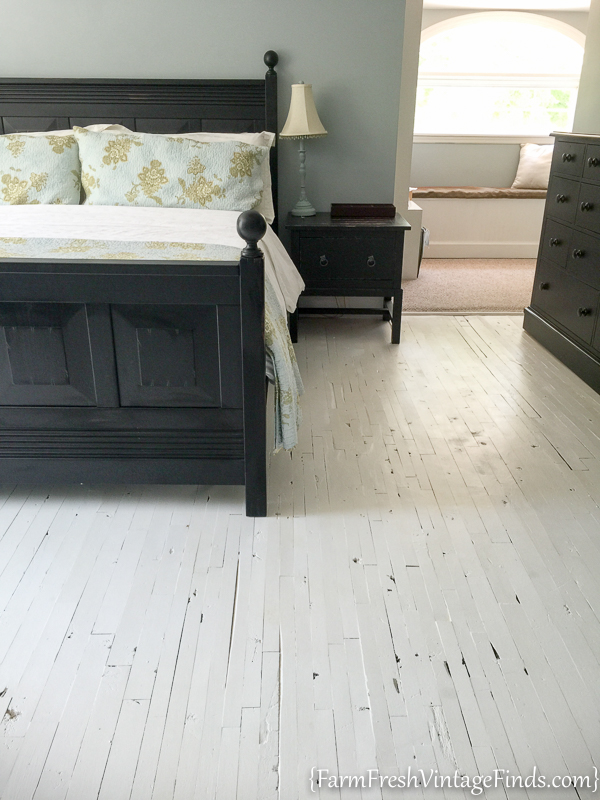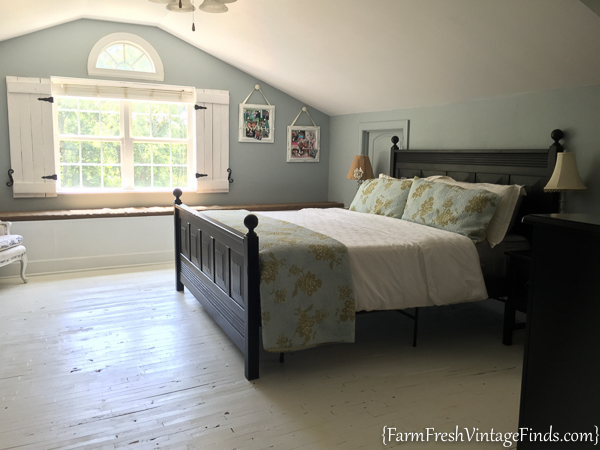 3. Farmhouse Sink
Now obviously I know all of you aren't going to luck up and get an old farmhouse sink when you buy your home like we did.  But if you're going to redo your kitchen find room in your budget for a apron front sink.
Instant farmhouse charm!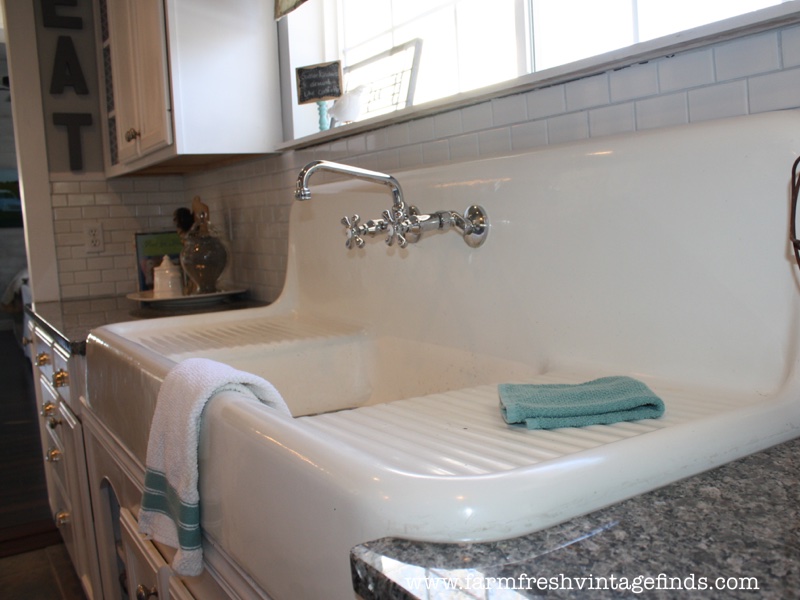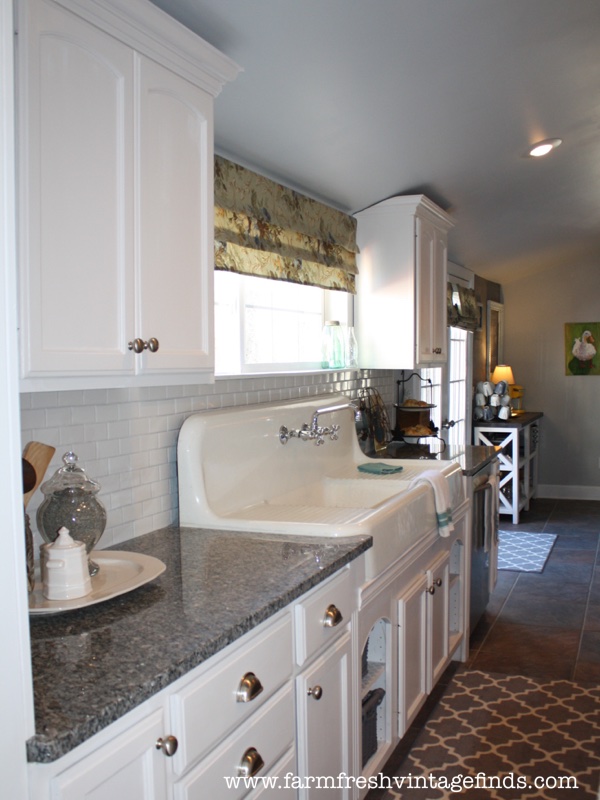 4. Subway Tile
The white subway tile backsplash in my kitchen is one of my favorite things.
It is so clean and simple.  If you don't have room in your budget for tile you could always tape off grout lines and create your own faux tile backsplash with paint or there's also wallpaper available here that looks absolutely fabulous!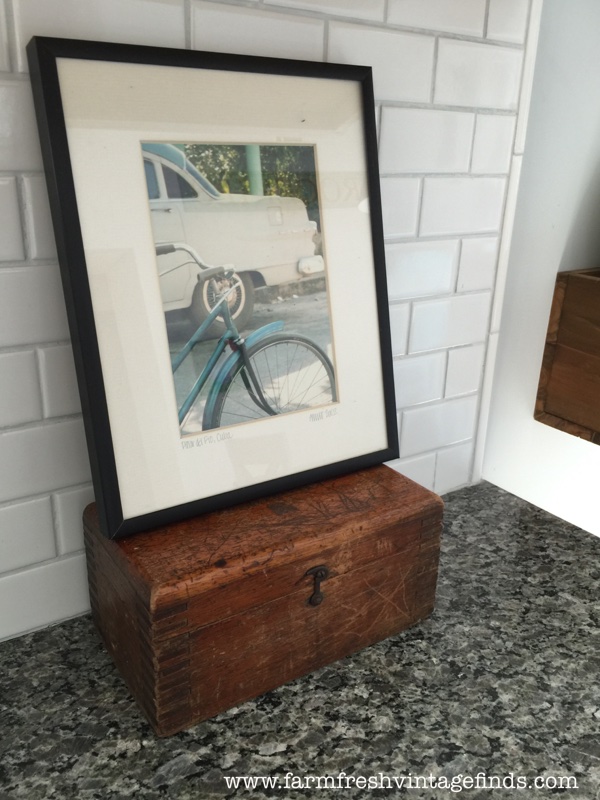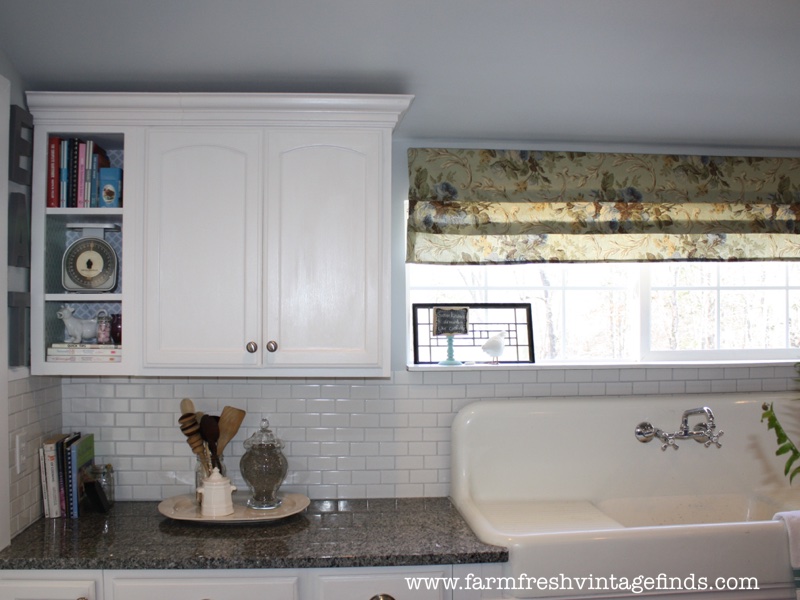 5. White Kitchen Cabinets
Painting your kitchen cabinets is a big job.  Paint is one of the most impactful tools that you have and if you do the job correctly there's noting else like it!  Believe me I know.  I've painted more kitchen cabinets than I can count!
The transformations are incredible.
I love General Finishes Snow White for giving cabinets a farmhouse look.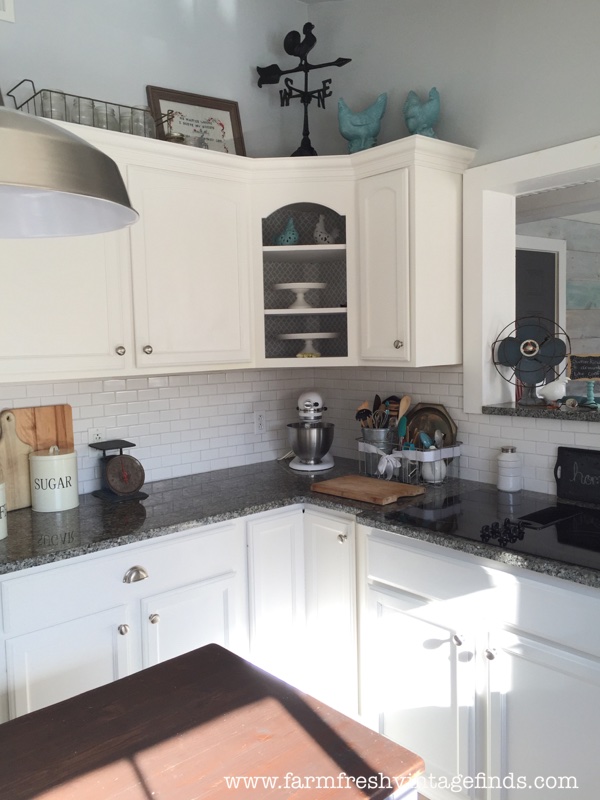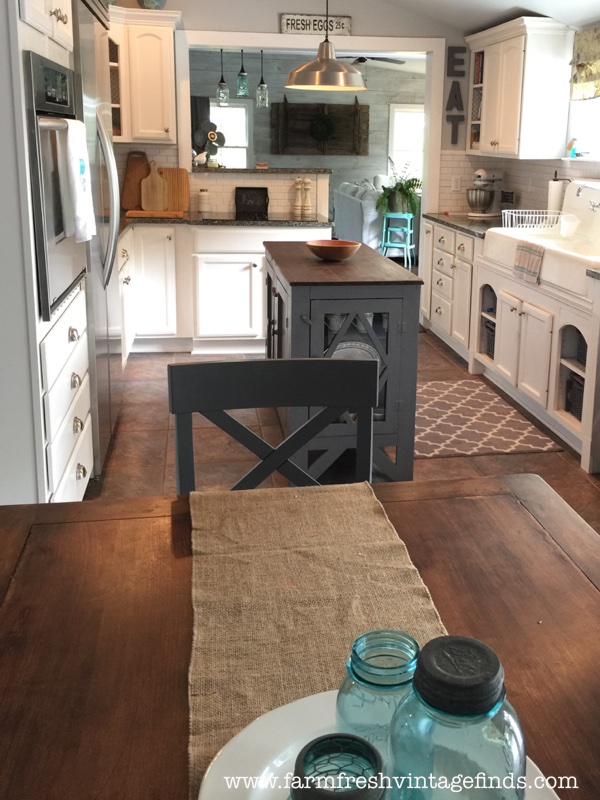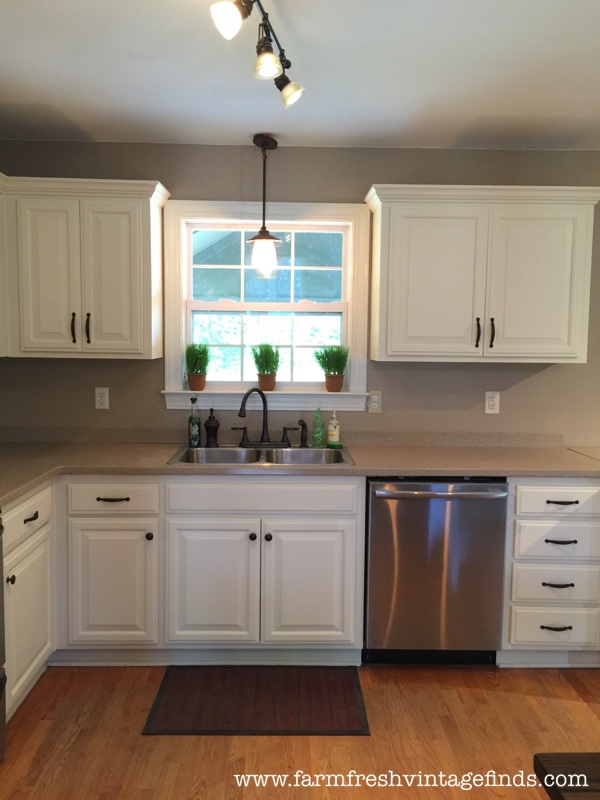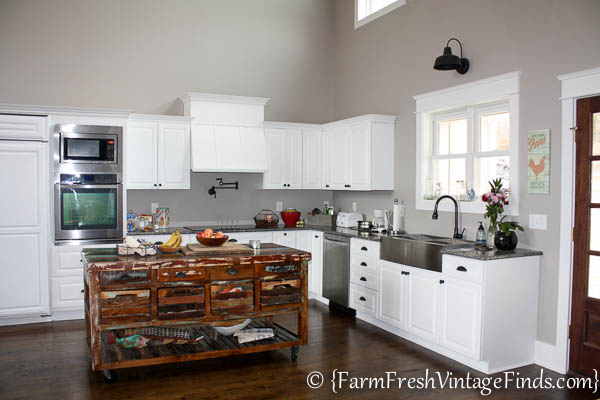 6. Plank Walls
Installing plank walls isn't as hard as you may think.  In fact my daughter and I had a blast installing these in our family room.  You can read all about it here.
Have a tight budget?
You don't have to do an entire room.
Adding planks to a little nook or focal wall can add lots of depth and charm as well.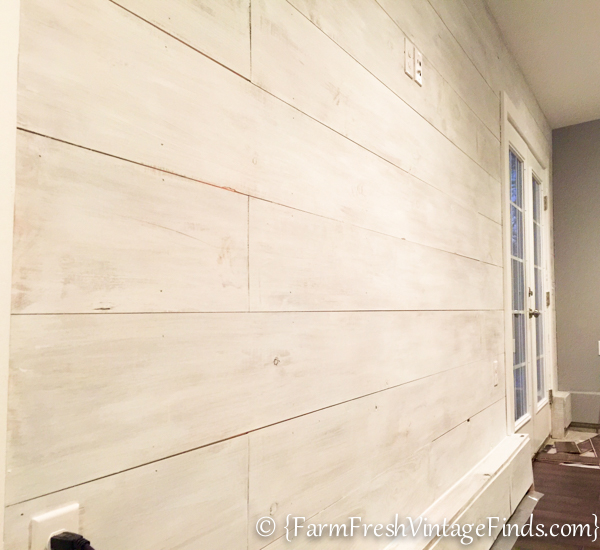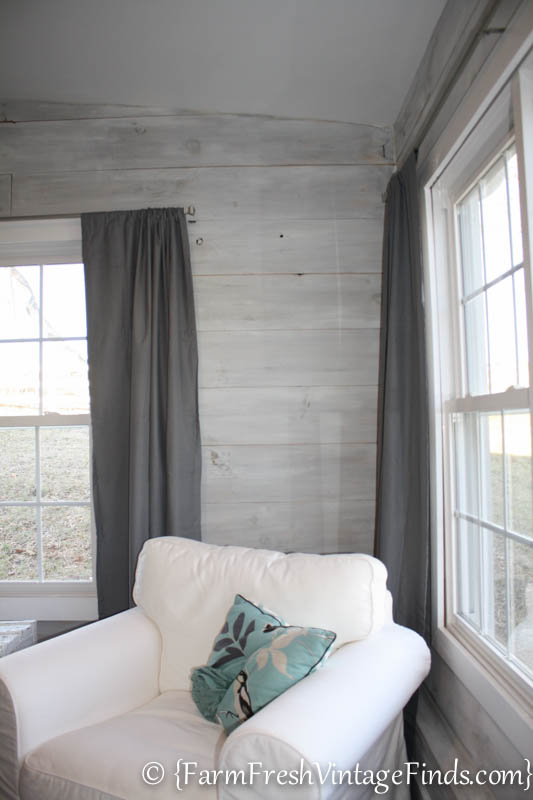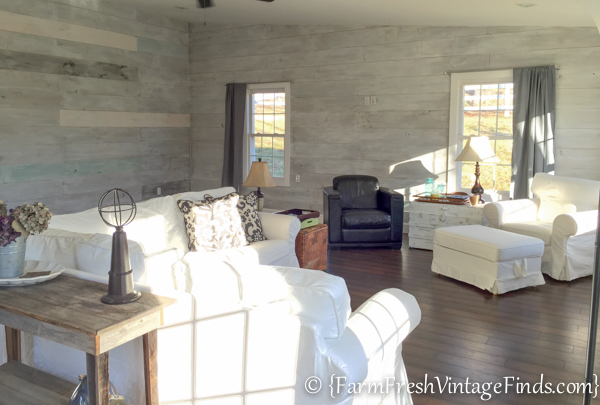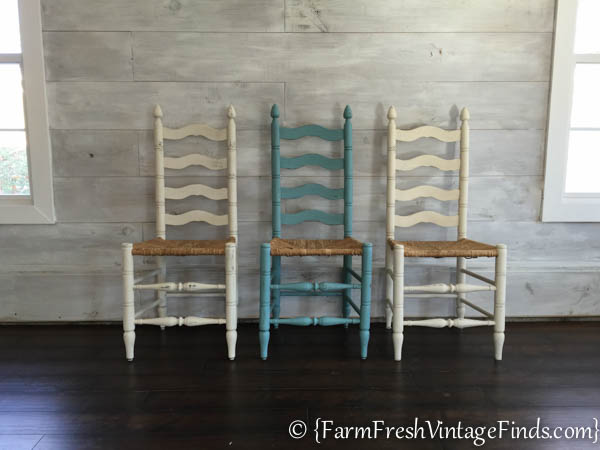 7. Mason Jars
I am blessed to have a really cool collection of vintage mason jars that I've collected from all over the place.
They are great for holding all kinds of things or just to display some burlap flowers.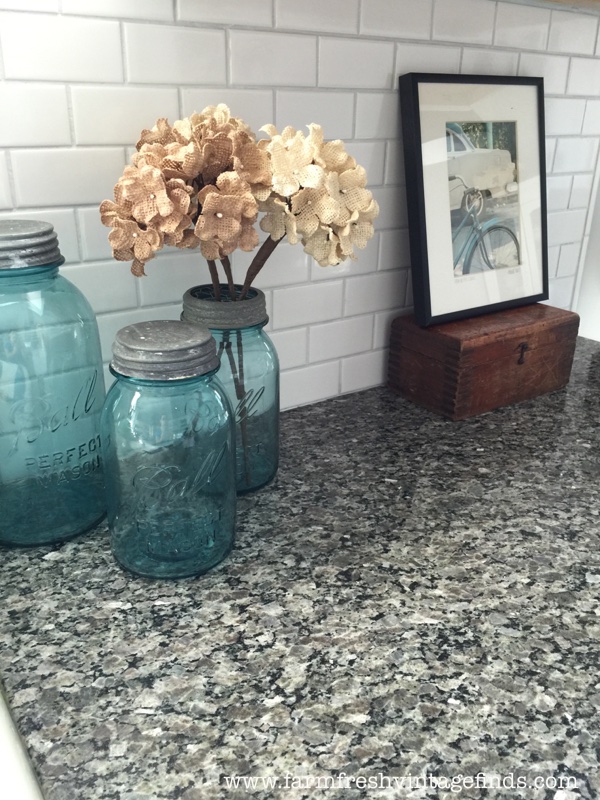 I've also painted new jars to give them a vintage look…..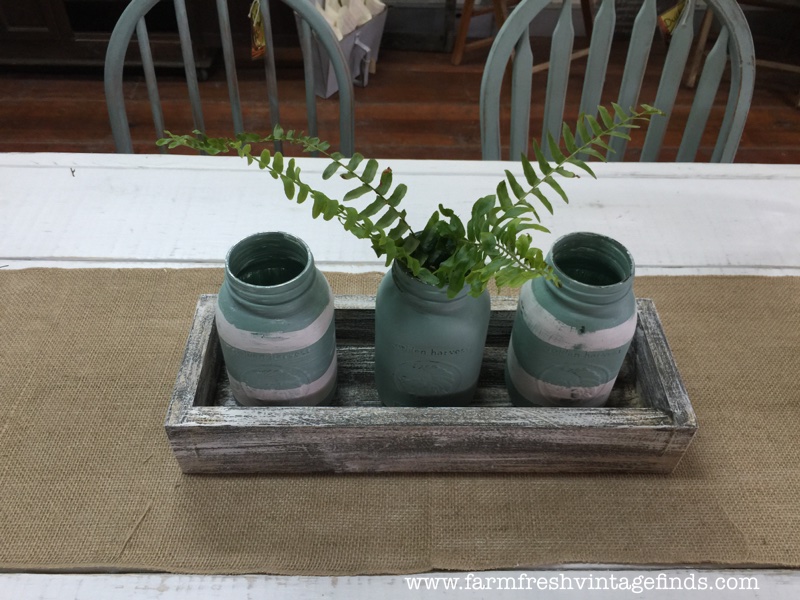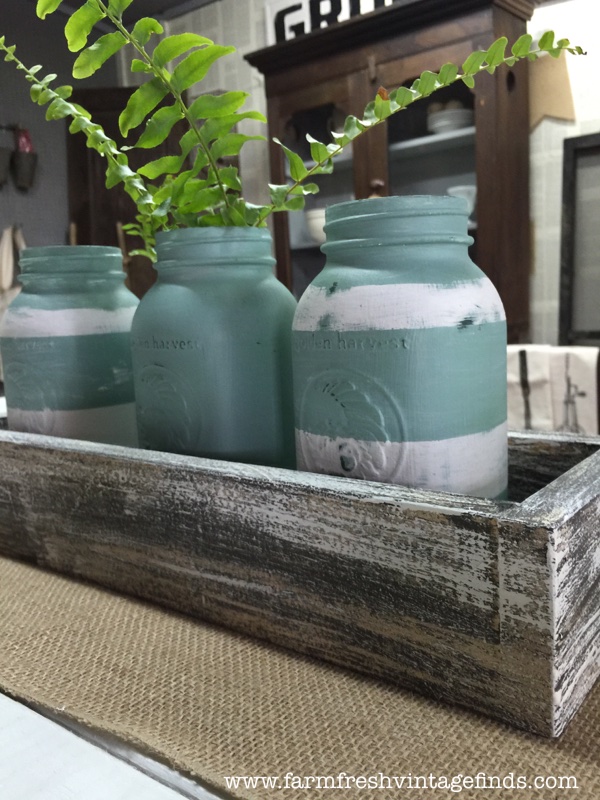 Here's a couple my sweet friend painted for me.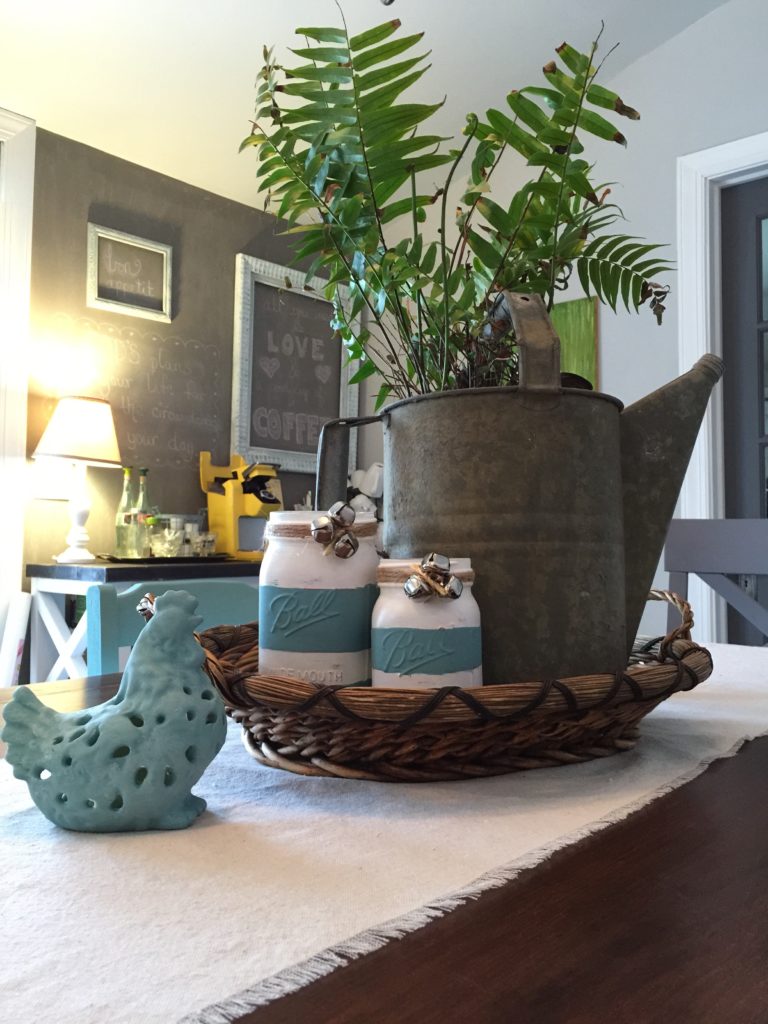 8. Cotton Stems, White Dishes and Burlap
Adding different textures can soften the hard lines of a room.
Cotton stems and wreaths are super popular and a great way to add some country charm.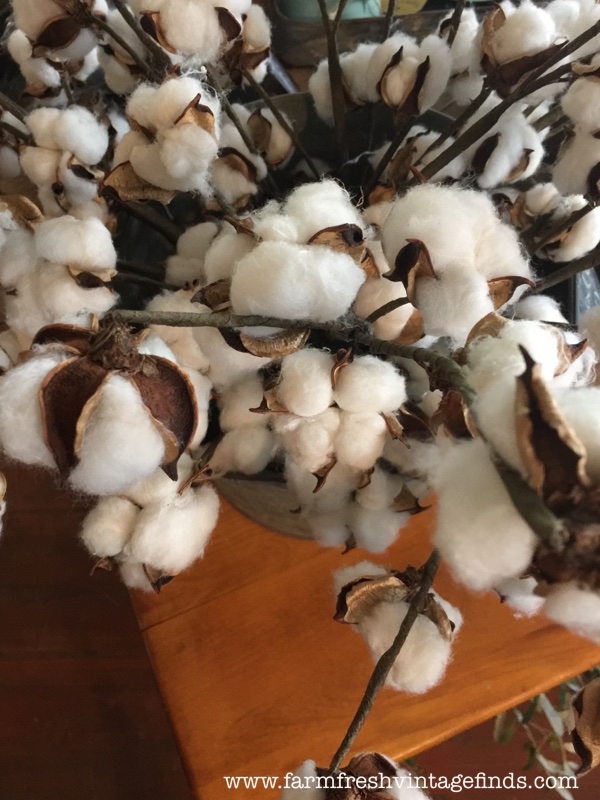 Burlap is another great way to bring some texture in and soften up your space.
I almost always have a burlap table runner on my table.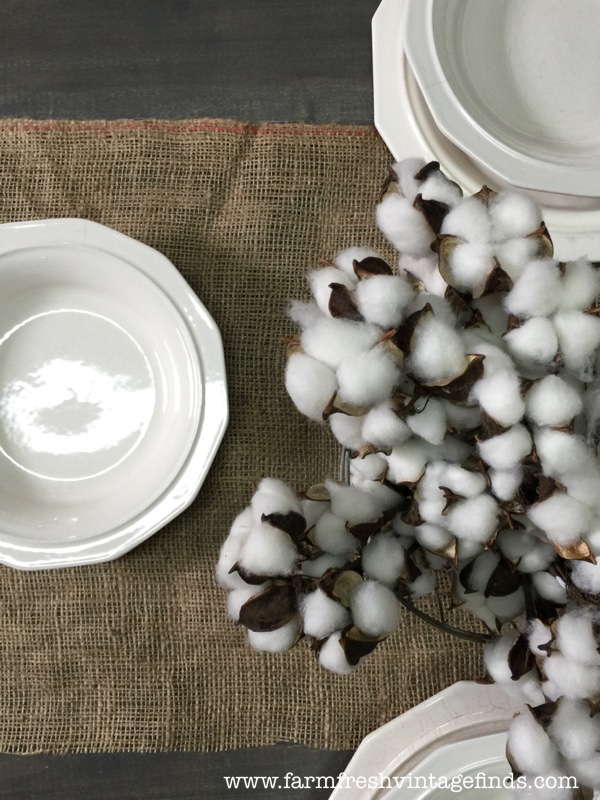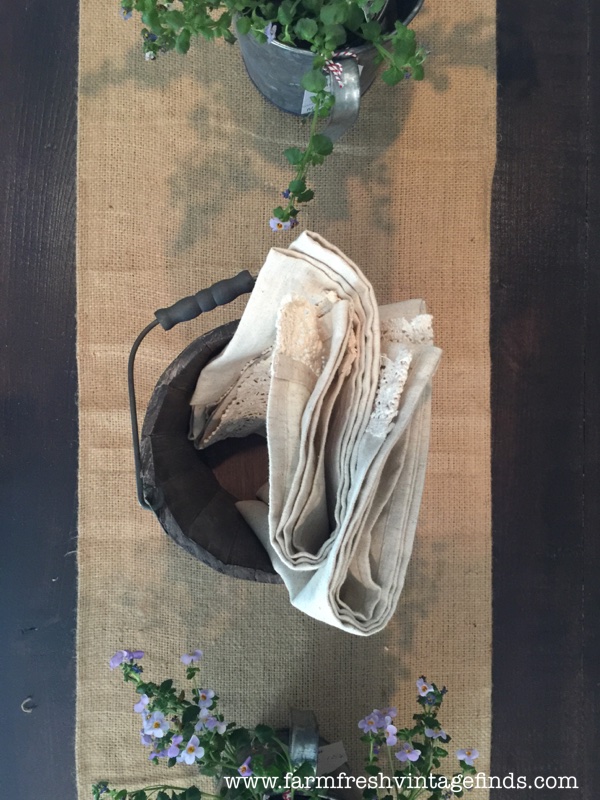 White dishes and Ironstone are another farmhouse favorite.
Gathering them in collections is the perfect way to keep things from looking junky.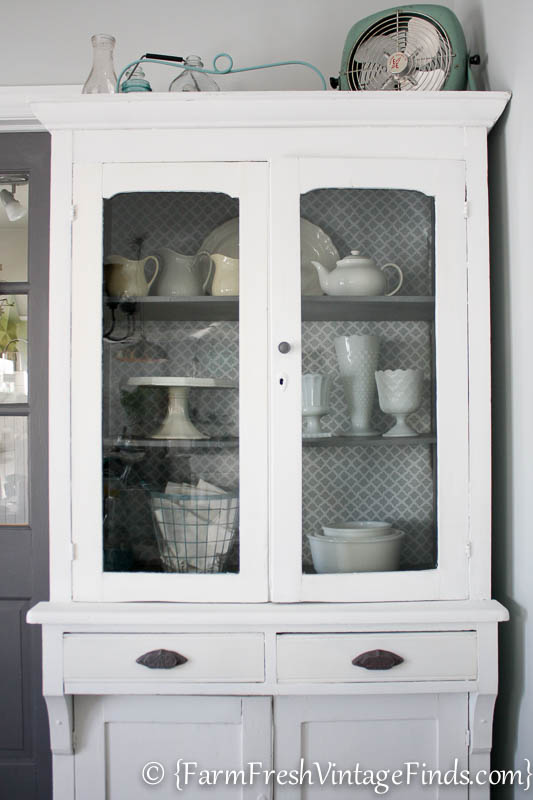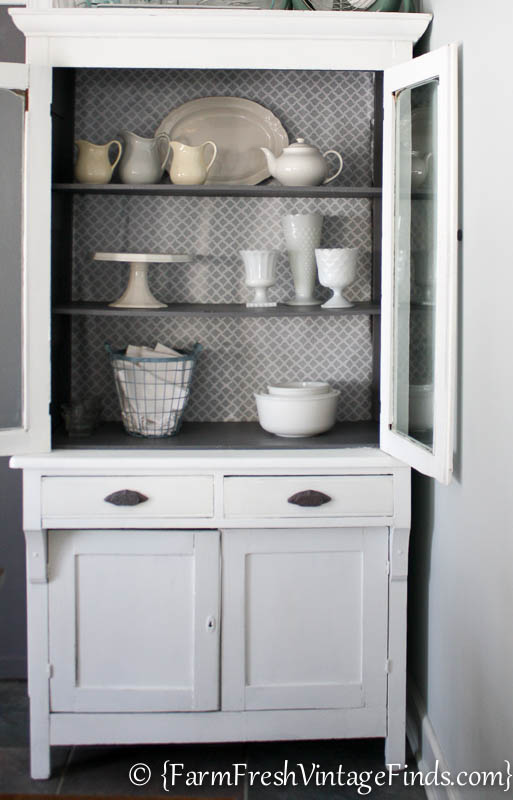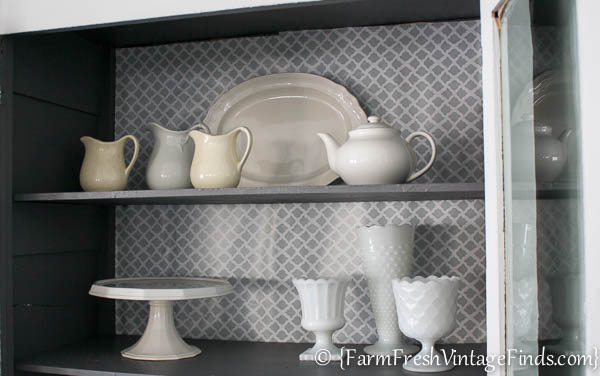 9. Barndoors
Sliding barn doors are all the rage.  From television shows to decorating magazines we see them all over the place.
Hubby and I built one for around $25 for the storage closet in our garage.  I wrote a post with full instructions so you can do it too.
It's been one of my favorite diy projects because it's hides all of the junk we all have in our garages.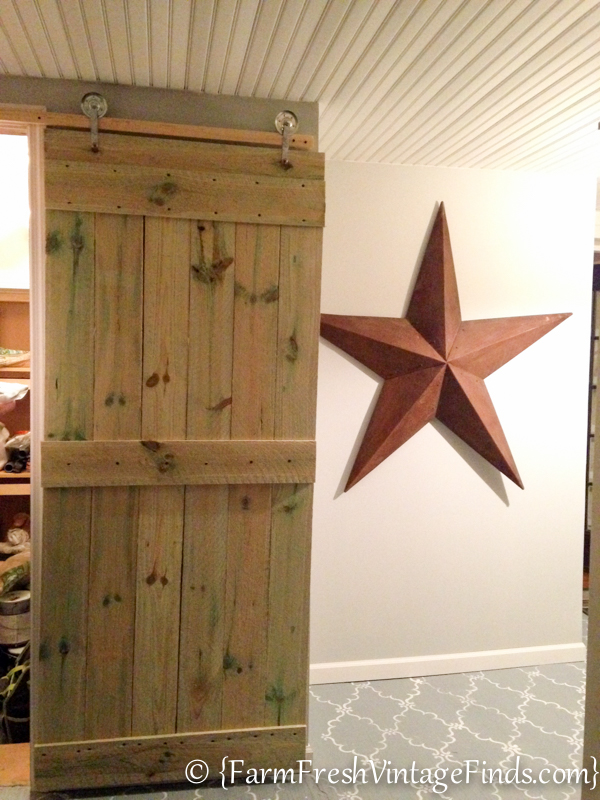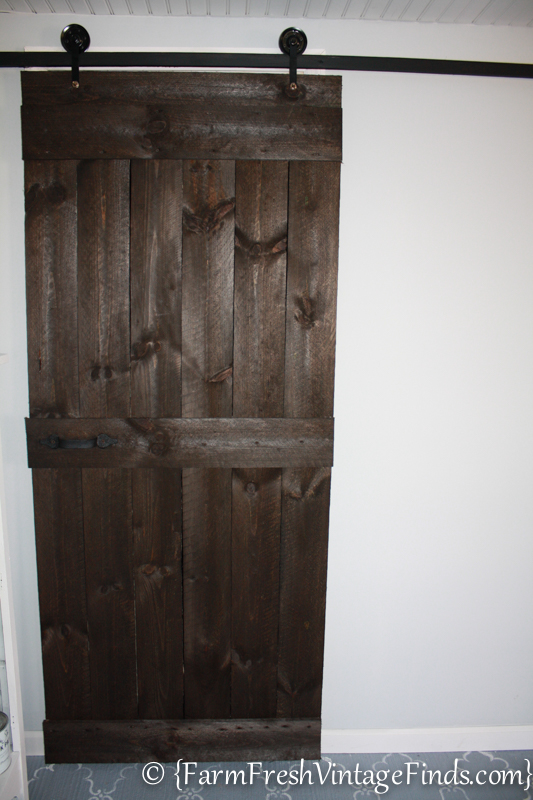 We have another barn door in our bedroom.
Behind it is hubby's closet which I am planning to show you in an upcoming post.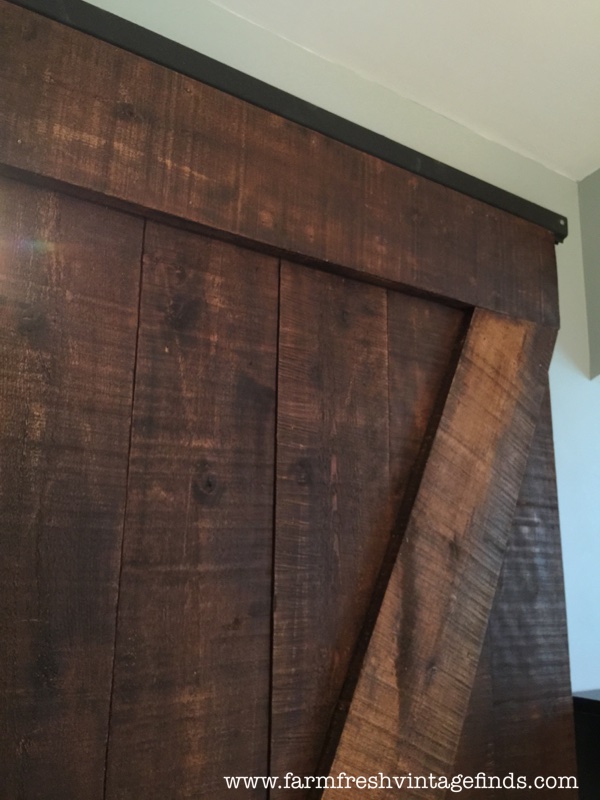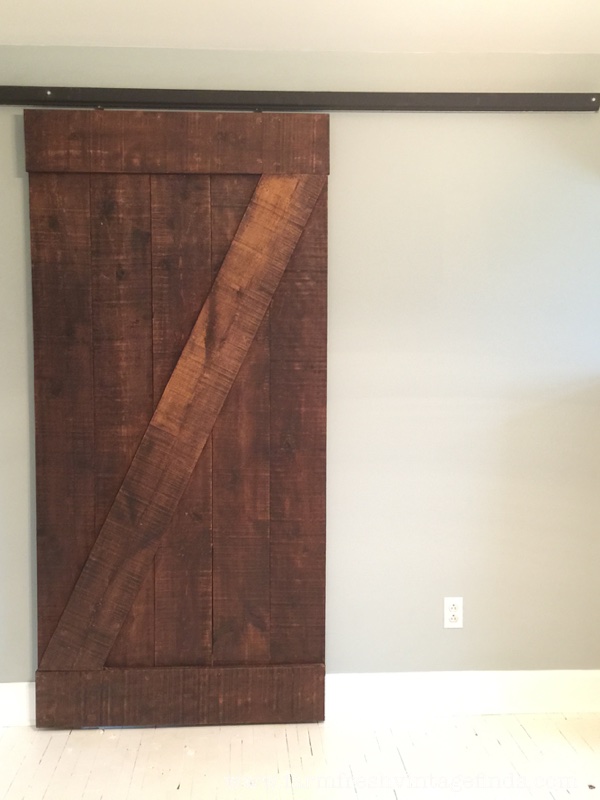 We also hung the door from the old smokehouse on our property on the wall.
I love how it breaks up the white and adding the green boxwood wreath gives it that added farmhouse touch.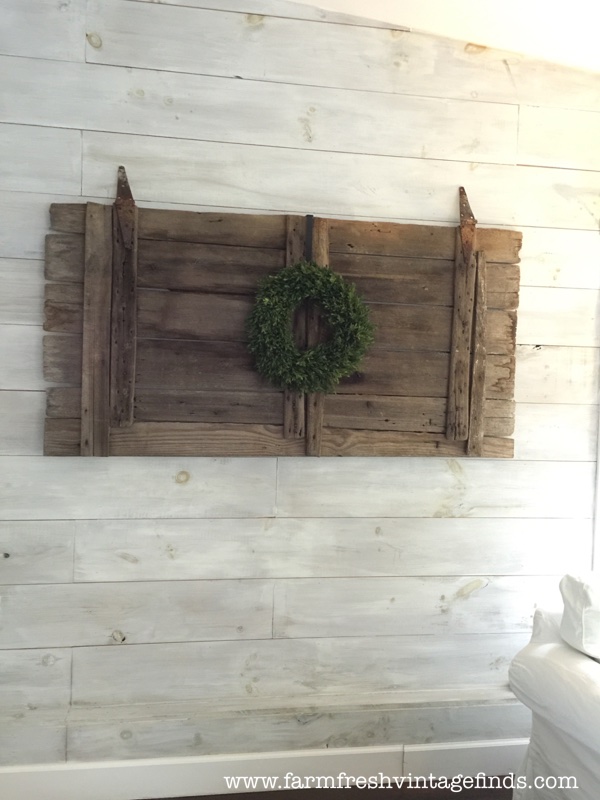 10.Painted Furniture
If you've been around very long you know I've painted my fair share of furniture.  Pale grays, whites and even soft pinks are perfect for giving a dated piece of furniture instant farmhouse charm.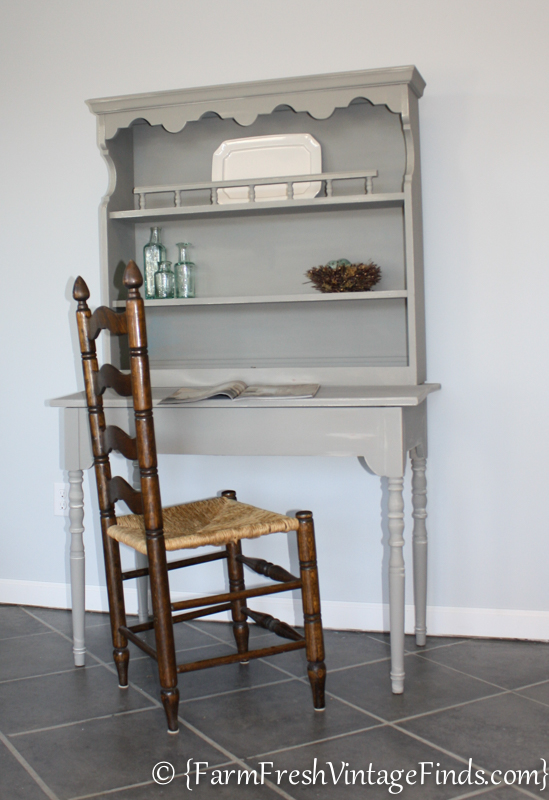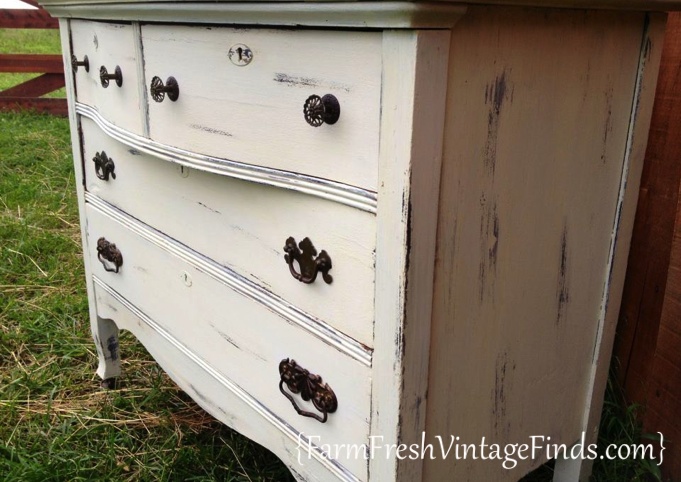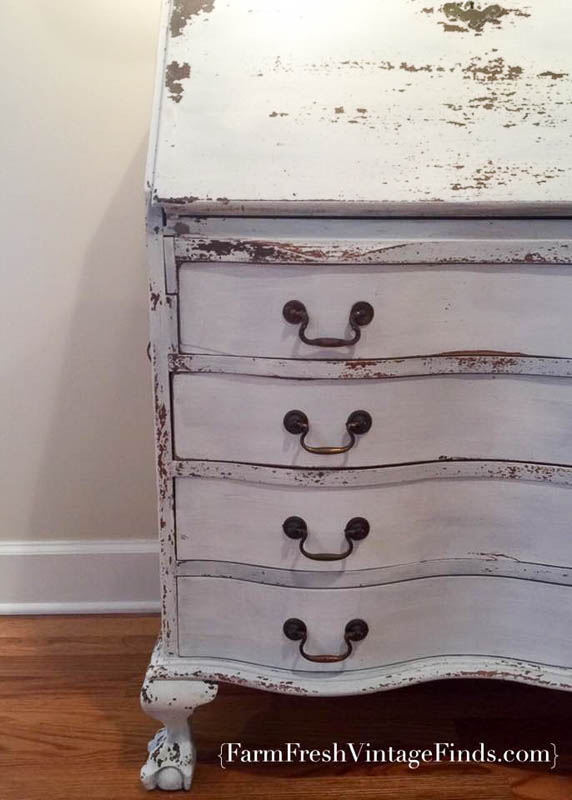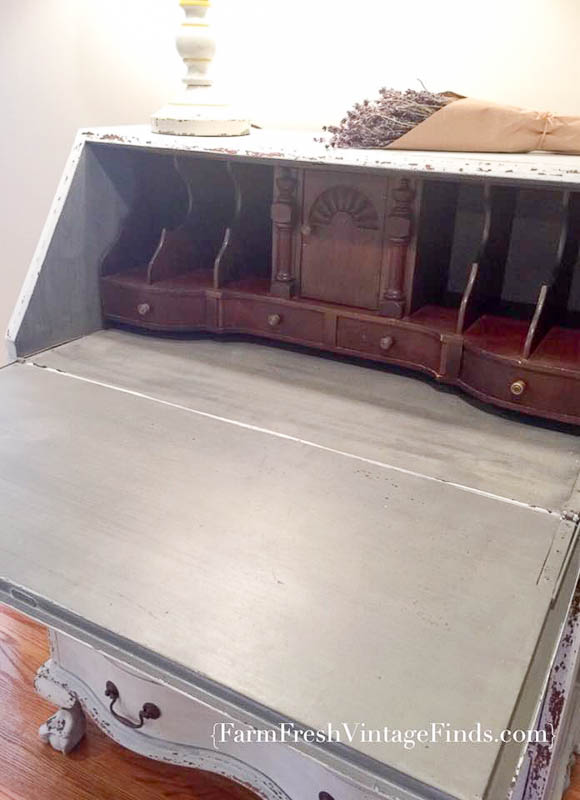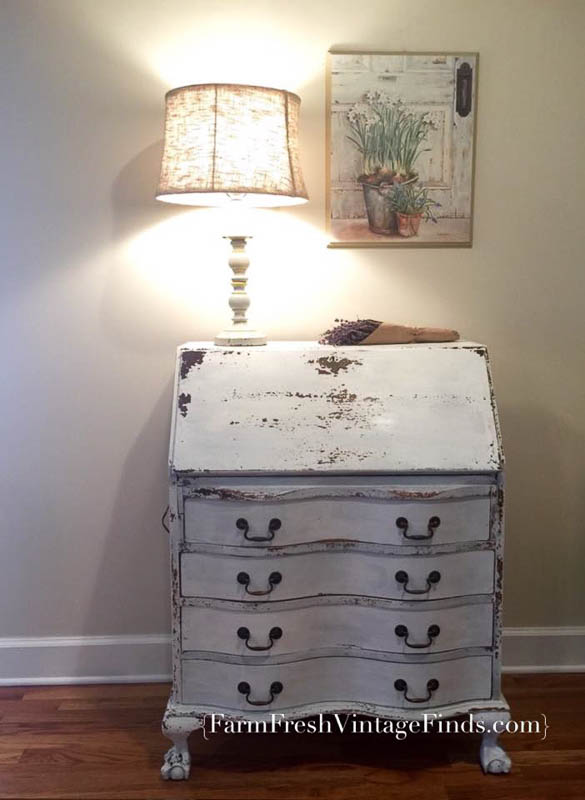 I hope you've found some inspiration and tips for adding farmhouse decor to your home from this post.
Thanks for being here.  I'll see you soon!
None found.