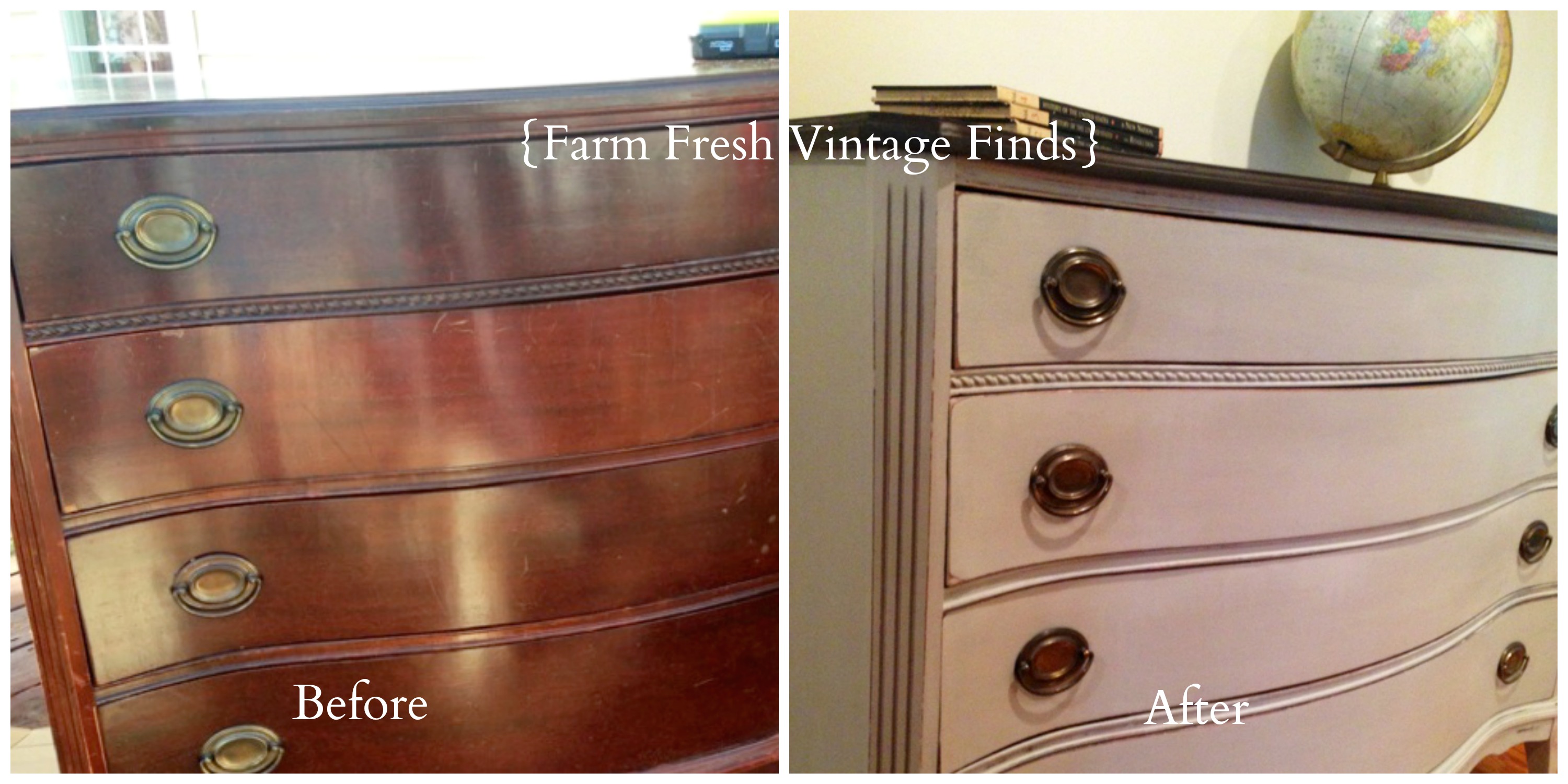 In my last post about this dresser (you can see it here) I was about to mix up some paint.  My client wanted a custom variation of Annie Sloan French Linen.  By that I mean she liked the color but wanted it lightened just a bit.  I mixed a little Old White in with it to accomplish this.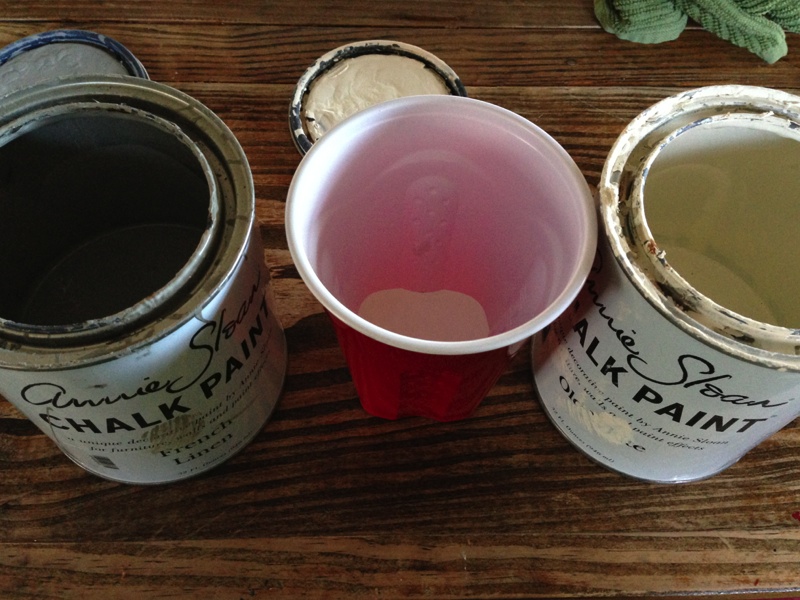 Next I applied two coats of paint onto the dresser….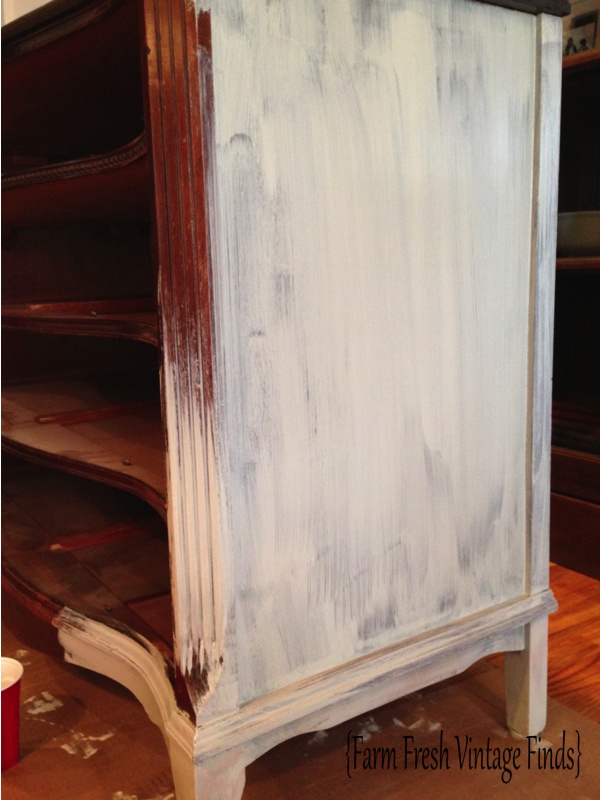 and the drawers.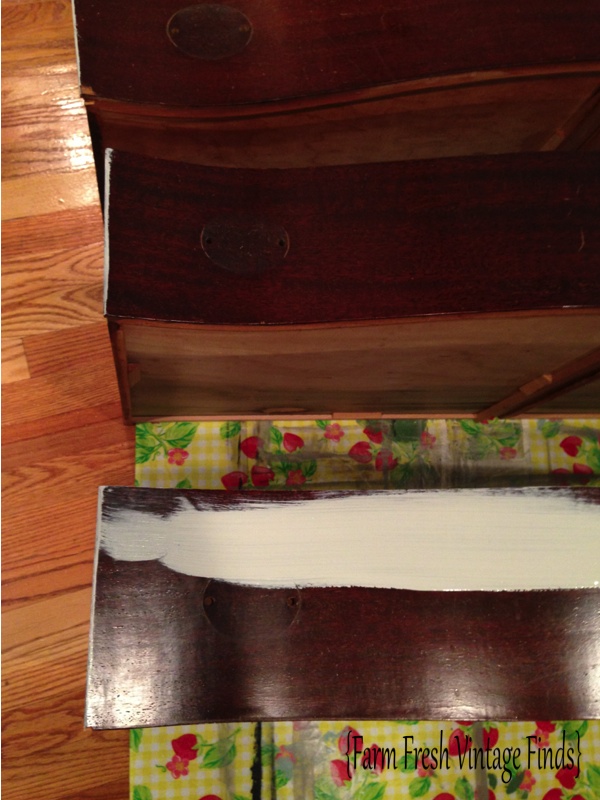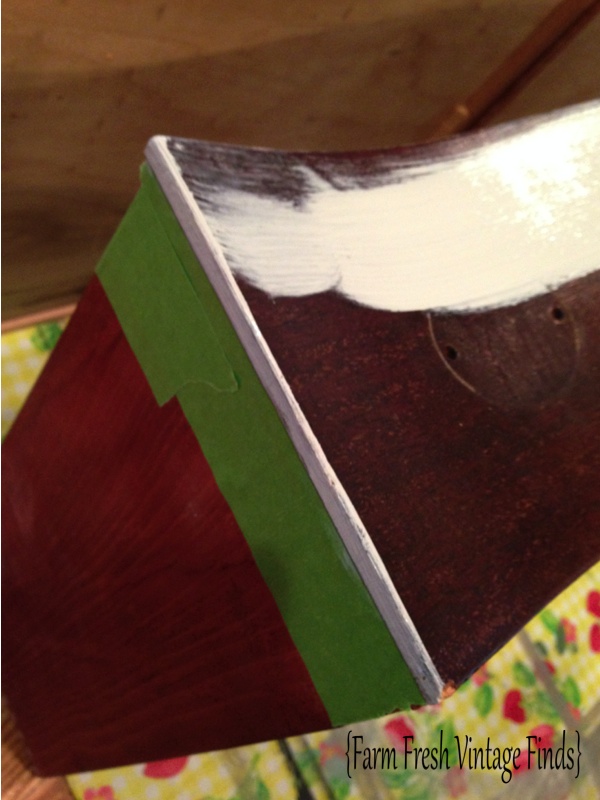 I love using FrogTape to tape off the sides of the drawers.  It sticks really well and I've never had paint seep through under it.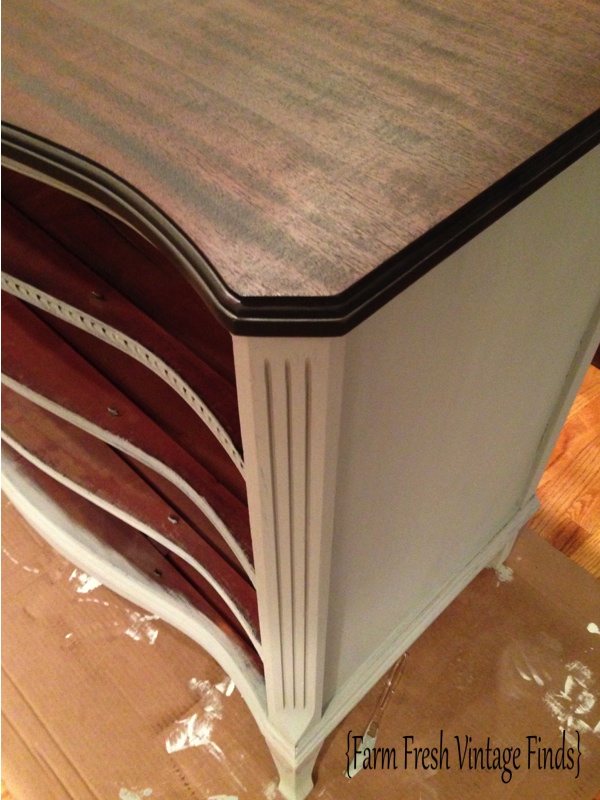 Next I put the drawers back in.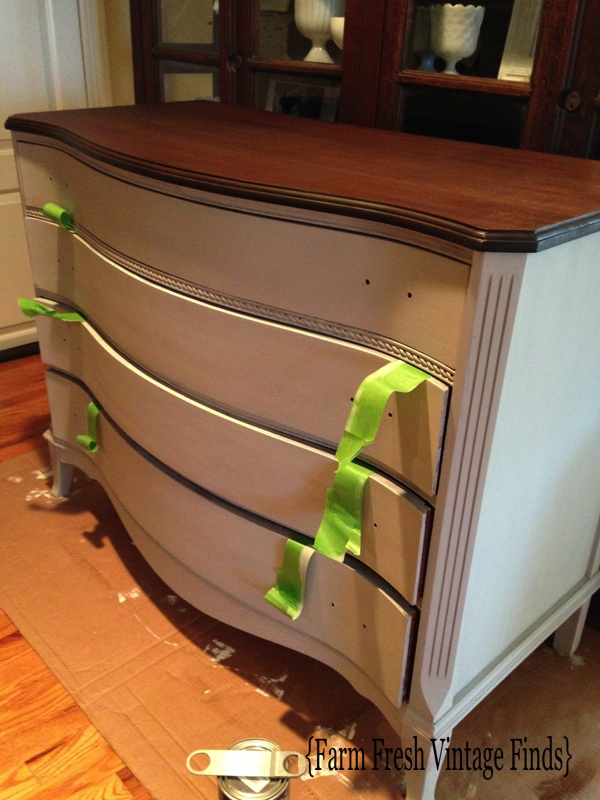 Why is there tape hanging off the drawers?  I'm so glad you asked.  I like to put the drawers back into the base when they're all painted and wax the piece as a whole.  That way I can insure that it's evenly painted and waxed.  I put the tape on them so I can move them in and out easily and then add the hardware after it's all waxed.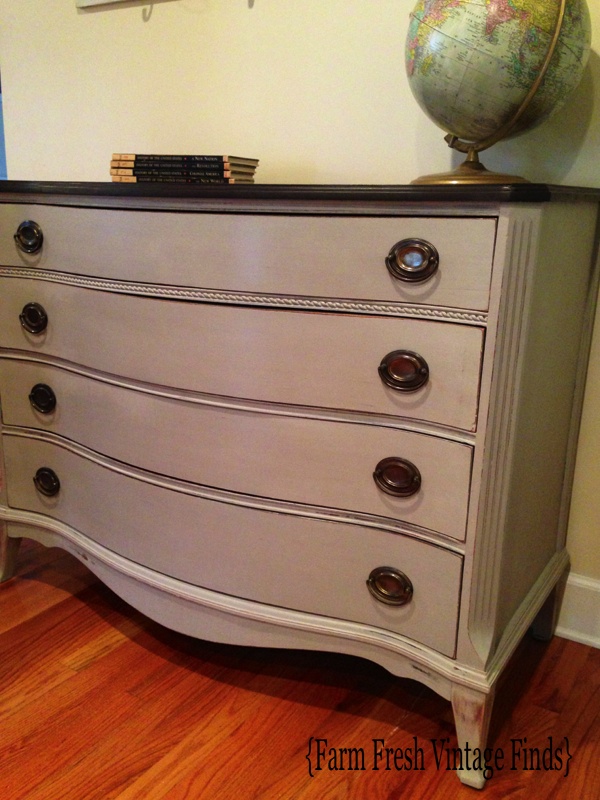 And there you have it.  All painted and ready to go home.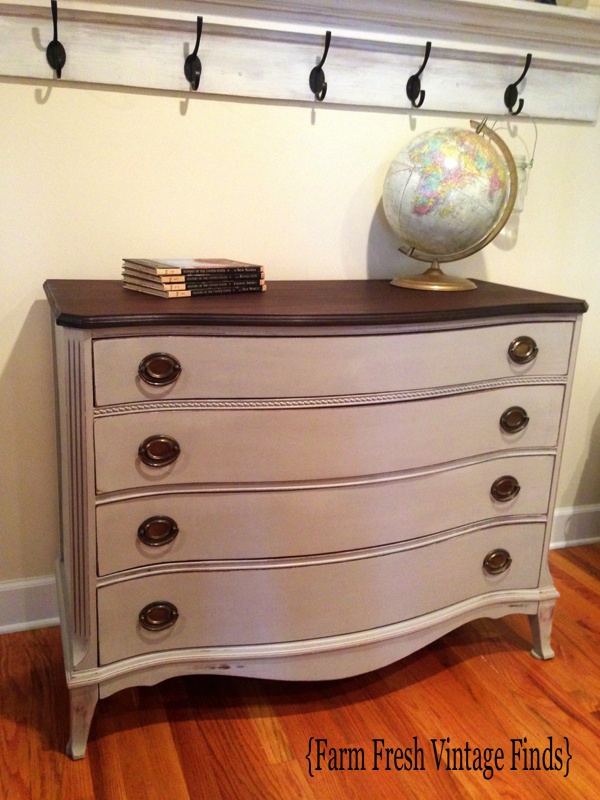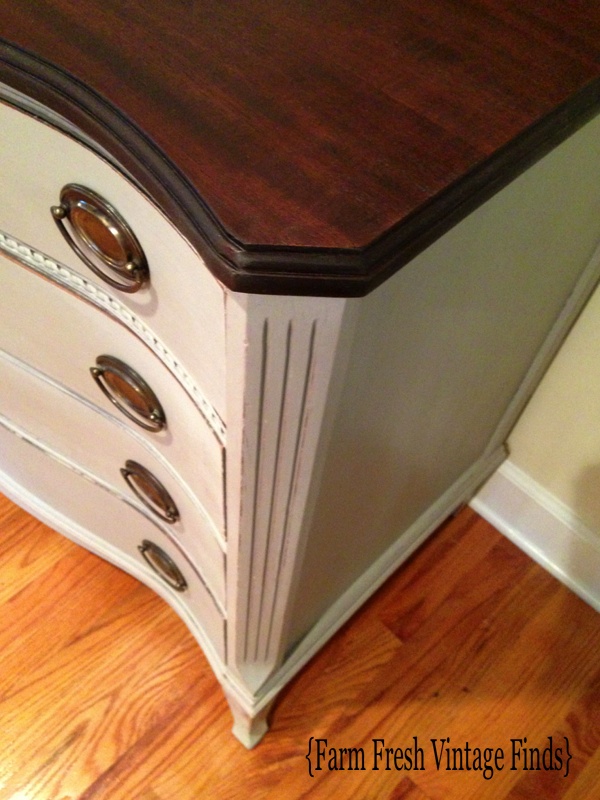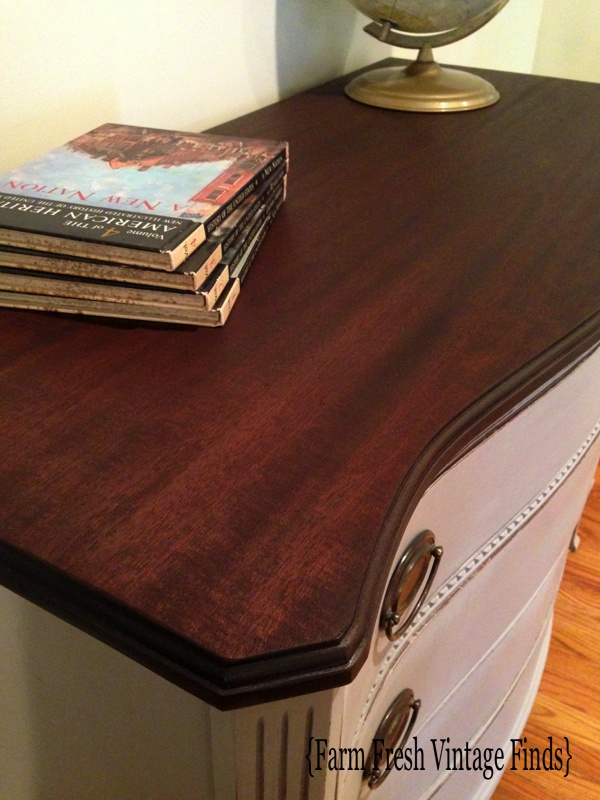 Do you have a custom painting need?  If you are within 1 hour of Fairview TN, email me at farmfreshvintagefinds@gmail.com for pricing and details.
Don't forget to subscribe to get all the latest info delivered directly to your inbox and please check out my Facebook page.
Thanks for reading and commenting below.