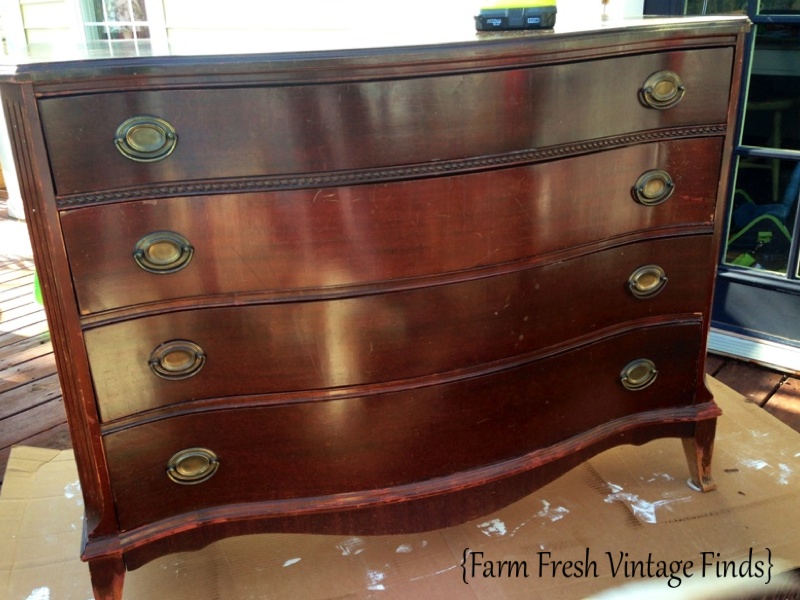 This dresser came to me in pretty rough condition.  It needed some repair to the drawers and sides and the top had to be completely sanded.  But with the curved front, beautiful hardware and sexy legs I knew with a little elbow grease I could revive it.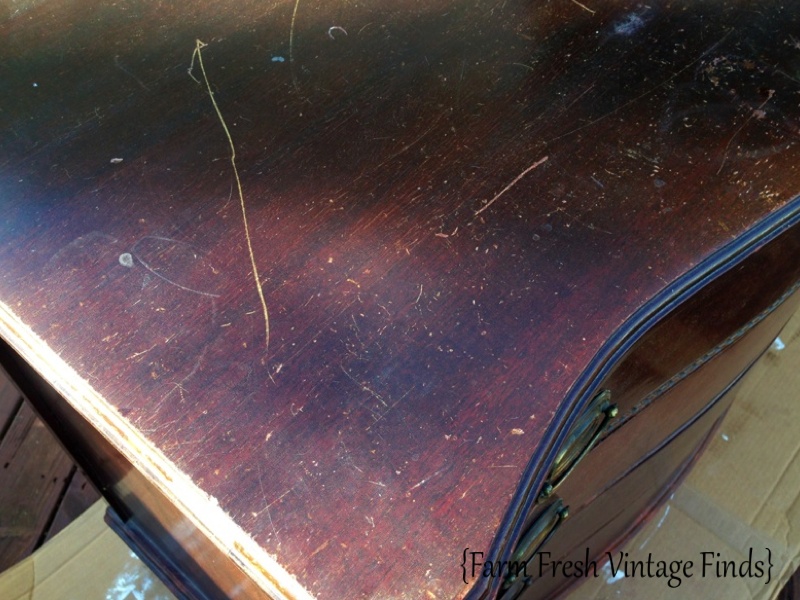 It had some pretty deep scratches on the top so I decide I would sand it all down and smooth it out first.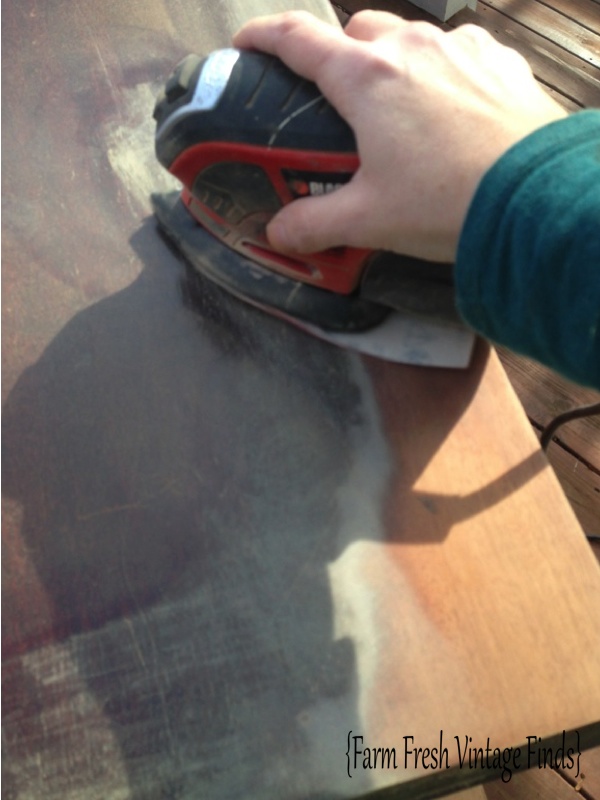 I used 80 grit paper to remove the scratches and all of the poly and stain.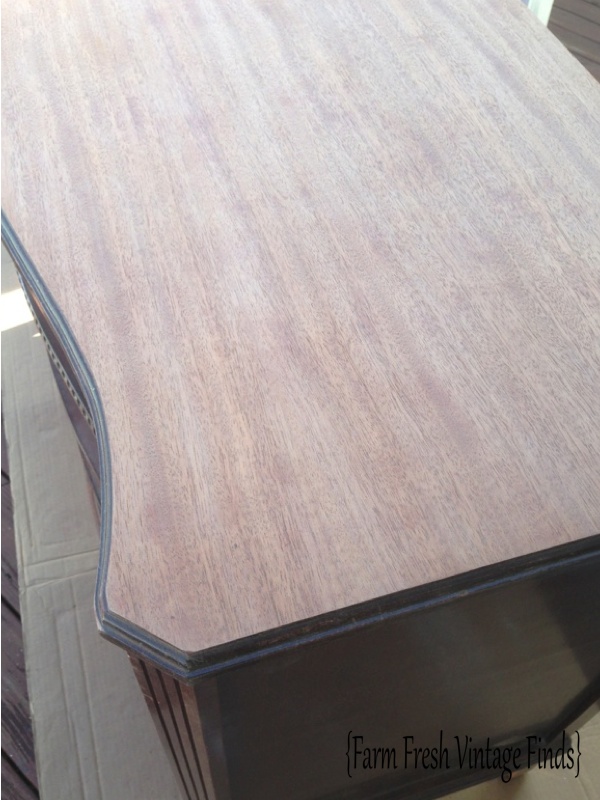 Then I went back over the entire surface with 120 grit to smooth everything out.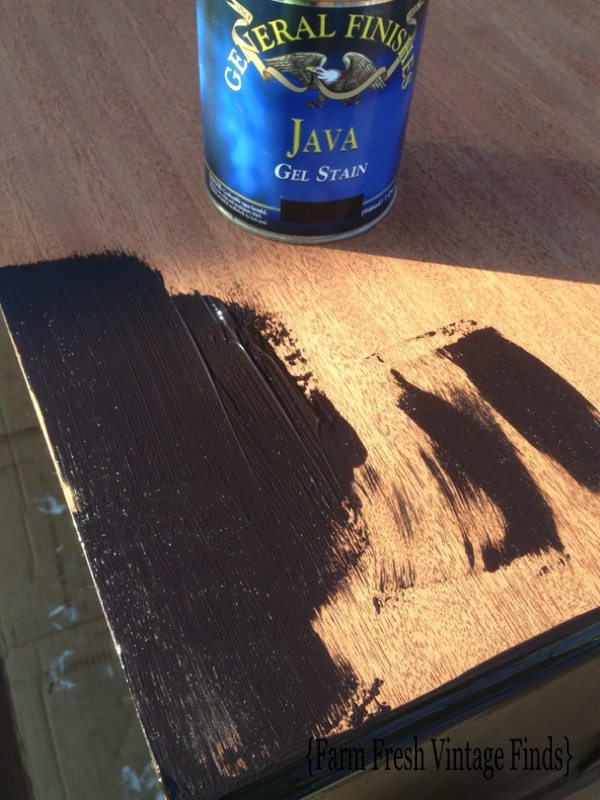 My client wanted a dark stain so I chose General Finishes in Java.  She had seen this table  I finished recently and loved the color.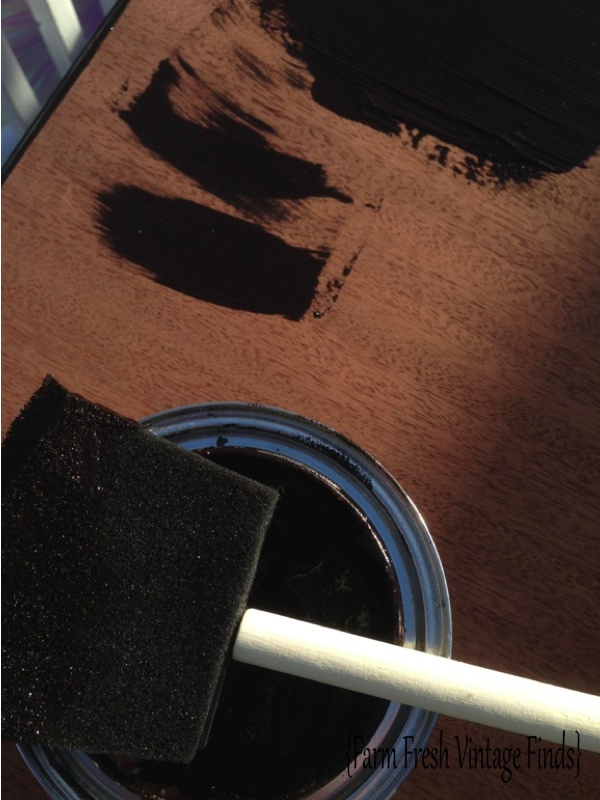 I'm becoming more and more fond of General Finishes Gel Stain.  It applies really smoothly and isn't as messy as traditional stain because it's so thick.  I like using a foam brush to apply it.  Then I take a t-shirt like cotton rag and remove any excess.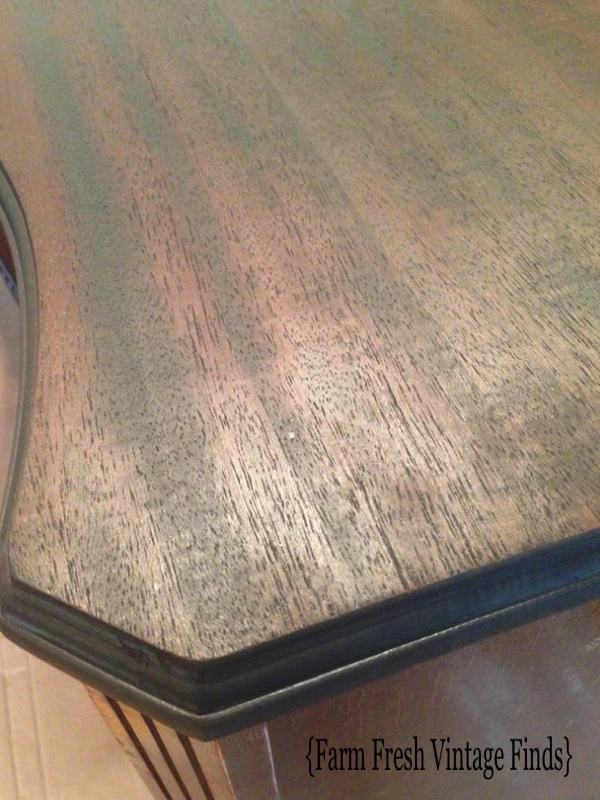 The color turned out exactly as I had hoped it would.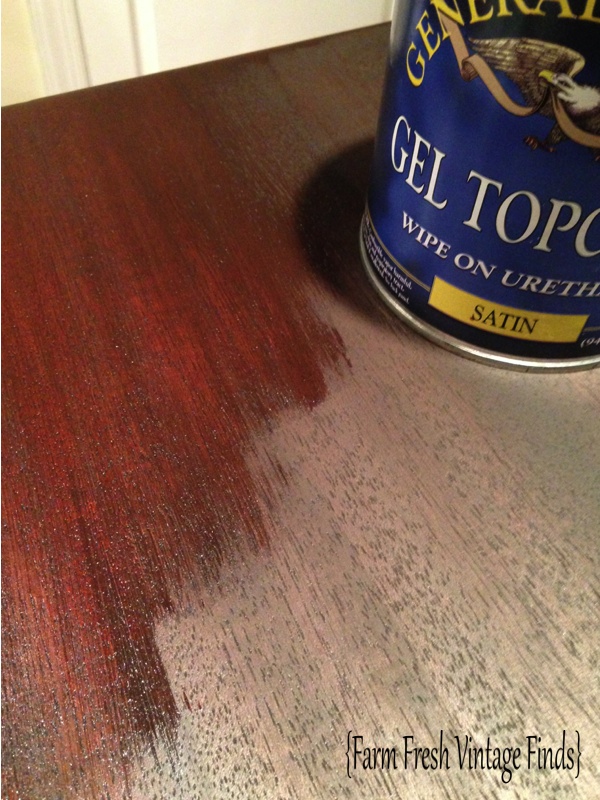 After it was completely dry I applied a satin urethan.  This step wasn't totally necessary as the gel stain already contains a fair amount of polyurethane but I want to make sure it would be extra durable since it's going in a nursery to be used as a changing table.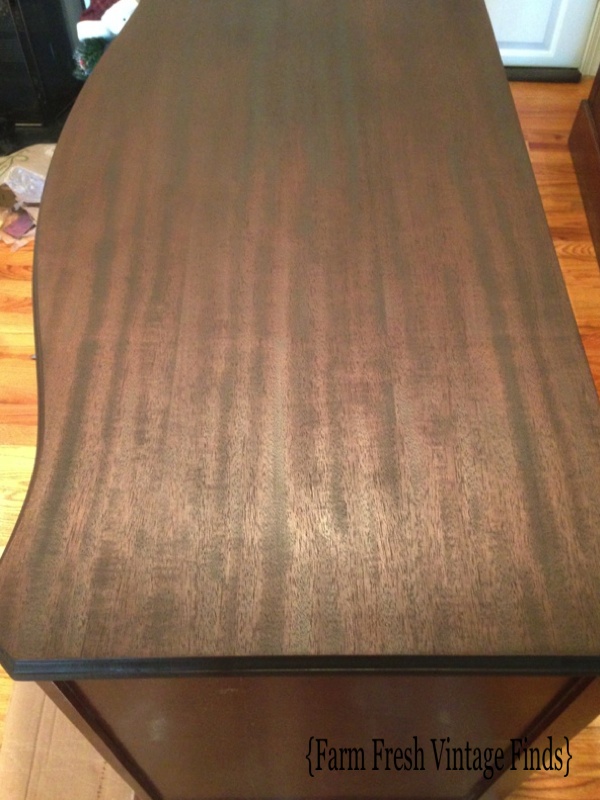 Next up I'll be mixing two colors of  chalk paint to get a custom color for the drawers and base.  I hope you'll stay tuned to see the final result.  Click here to see part 2!
Do you have a custom painting need?  If you are within 1 hour of Fairview TN, email me at farmfreshvintagefinds@gmail.com for pricing and details.
And please check out my Facebook page.
Thanks for reading and commenting below.