Happy day after Christmas to all of you!  I hope  your time with family was extra special and that you were blessed with everything you needed and a little of what you wanted ;).  Each year during this time I reflect on where I've been, where I am and certainly where I want to go.   I'm looking forward to what the future holds.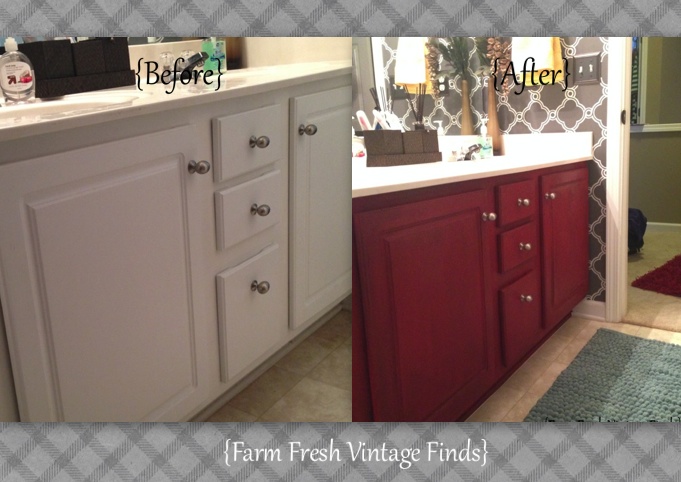 This week I'm hoping to show you the last few projects of 2013.  Here's one I finished recently that's sure to inspire.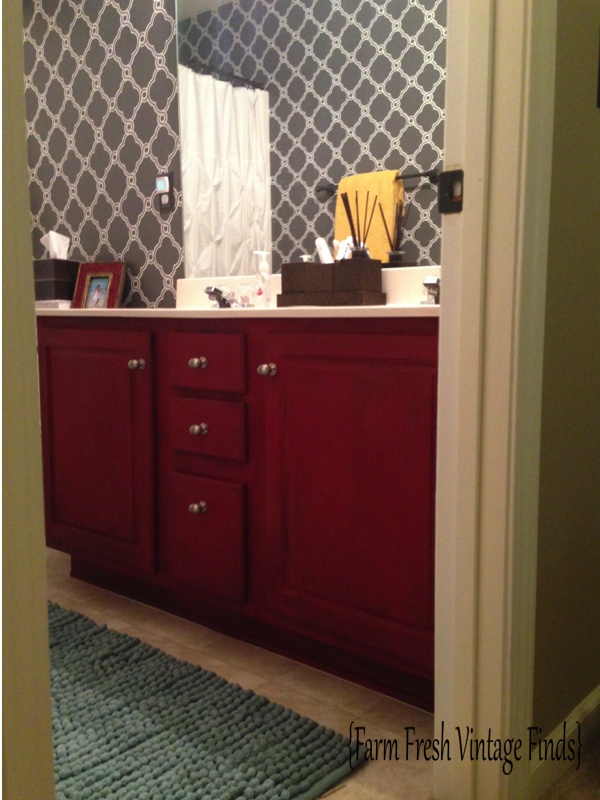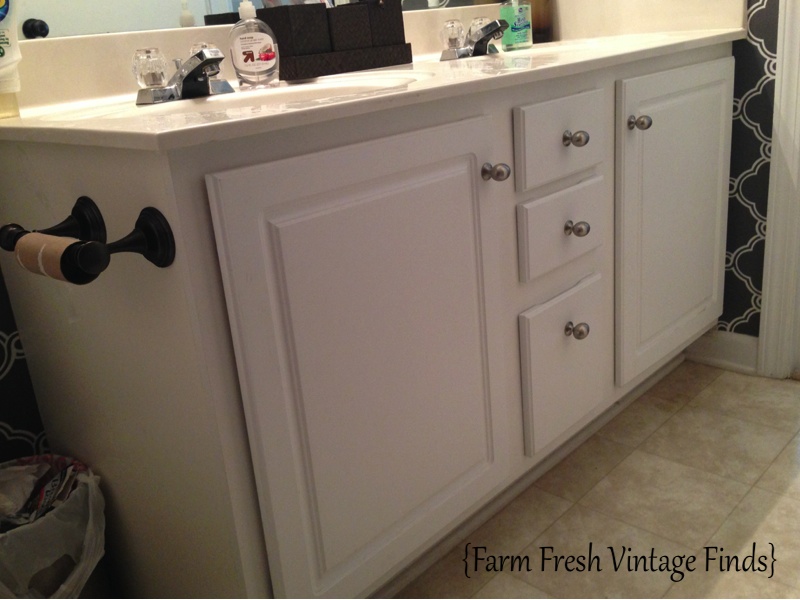 A few months ago I painted a kitchen for a client and while I was there she asked me to come back and transform her bathroom vanity.  She had the room wallpapered and wanted to do something dramatic to match it.  We decided distressed Annie Sloan in Emperors Silk would do just the trick.
This is just a basic vanity with thermofoil on the doors and drawers.  If you've seen any of my other kitchen re-do's you know that removing thermofoil is the way to go.  (Here's a post about removing thermofoil if you'd like to know more about that.)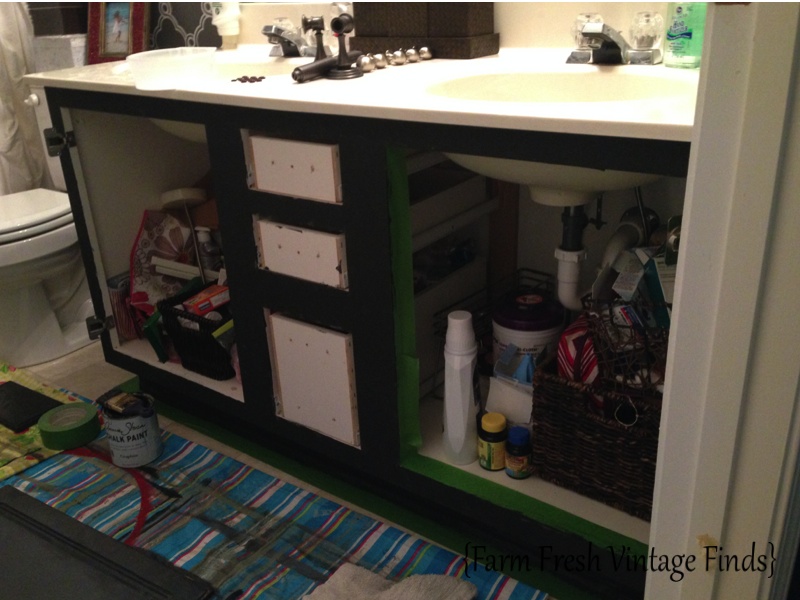 After removing the thermofoil from the doors and drawers I painted everything out with ASCP in Graphite.  I did this for several reasons.  One because painting the red directly onto the white would have taken several coats and wouldn't have been as rich as I wanted.  And two because the distressing wouldn't have turned out the way I liked.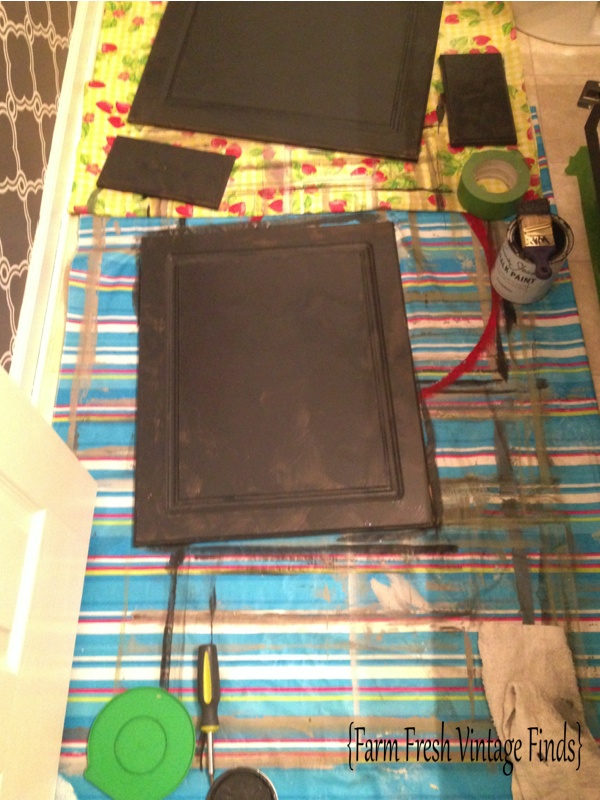 Notice below, I painted the Graphite on very thick and random.  The cabinet was really smooth and new.  I wanted it to look as old and worn as possible.  This technique is great when you're going to distress and dark wax because it adds texture and later helps the wax to have ridges and grooves to hang out in.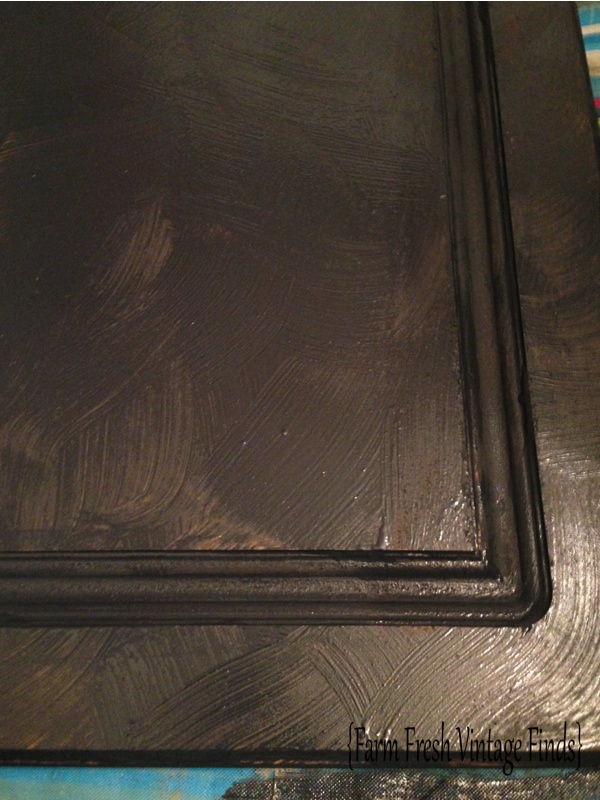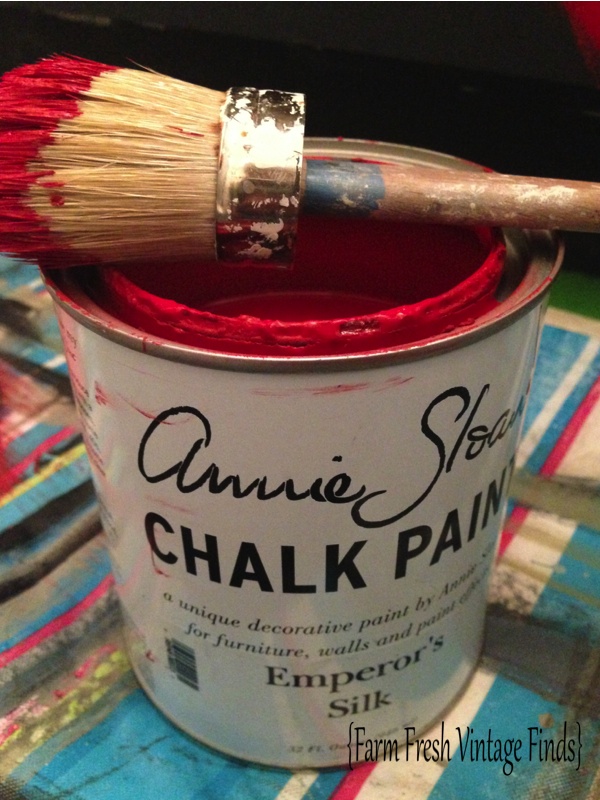 After all the Graphite was dry I paint the Emperor's Silk on-top.  I applied this coat with random strokes as well.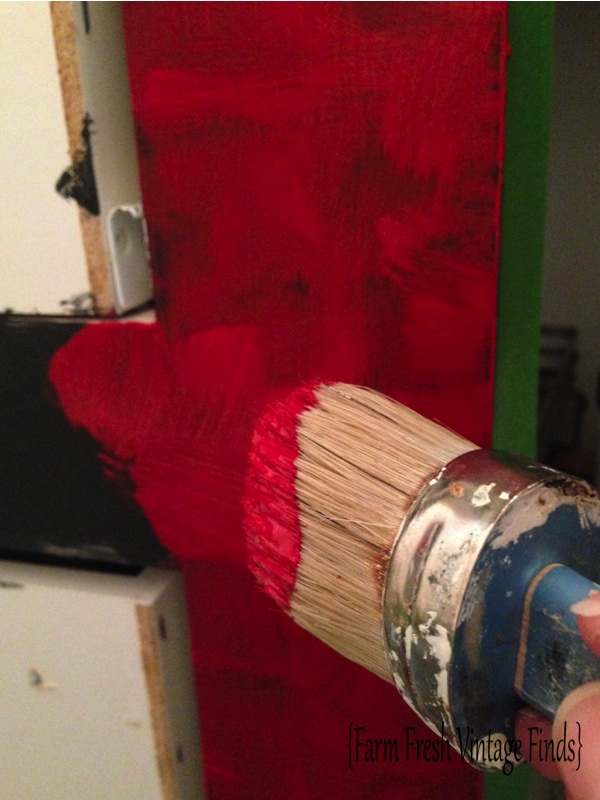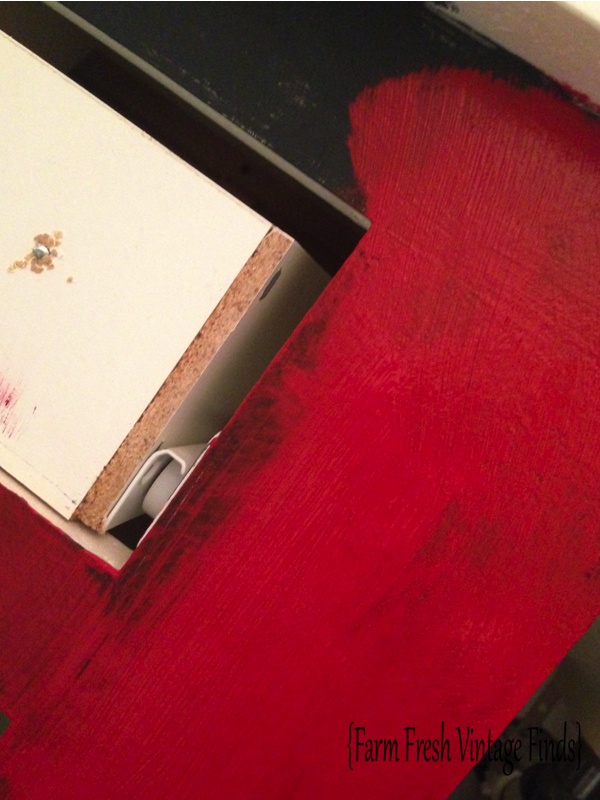 I did two thin coats of red because I wanted the black to show through in areas.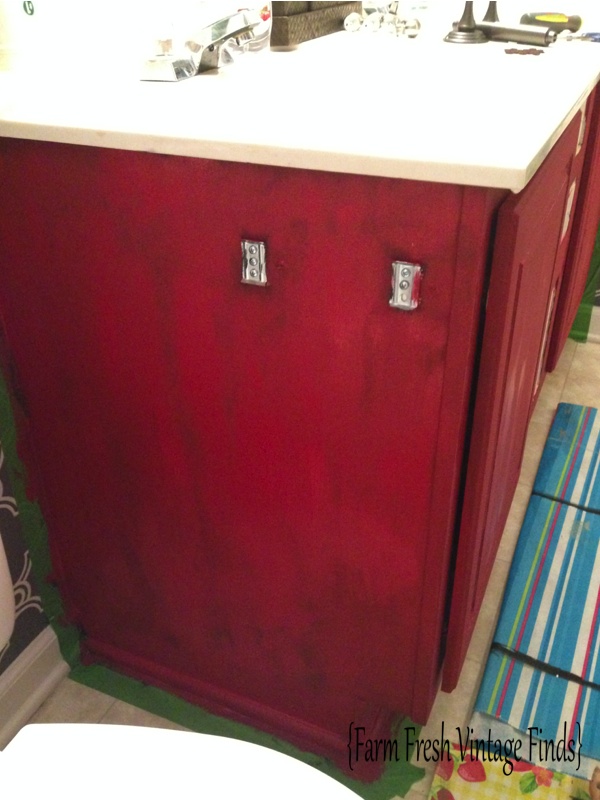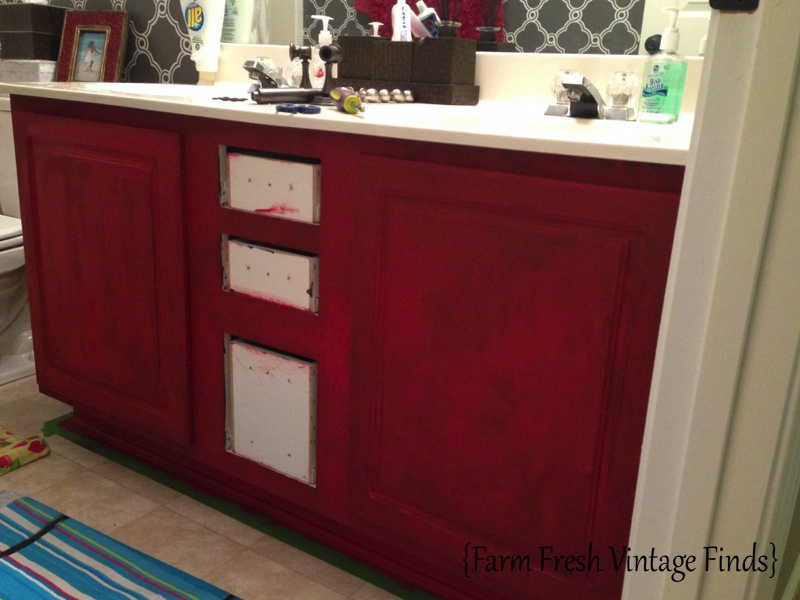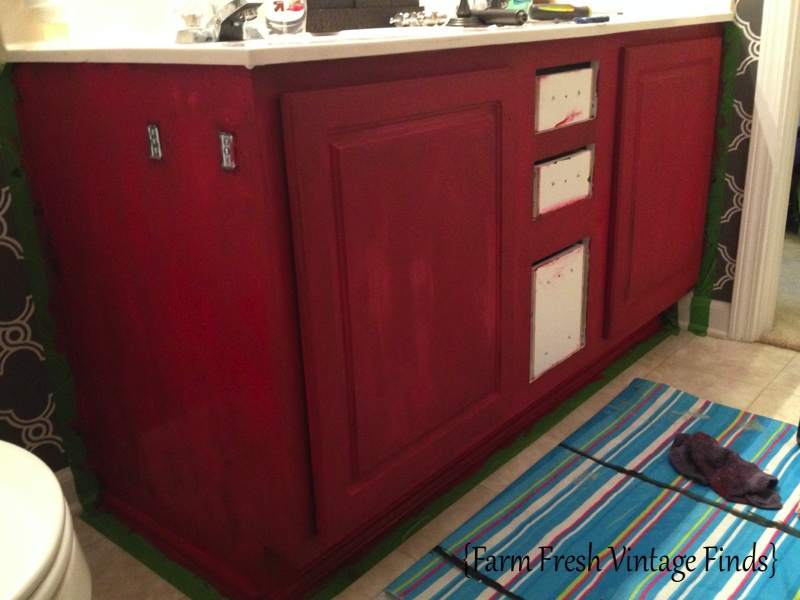 Then it was time for the wax.  First I applied clear wax all over and then I applied the dark wax over it.  Once it was dry I lightly buffed it and distressed the edges with a fine grit sandpaper.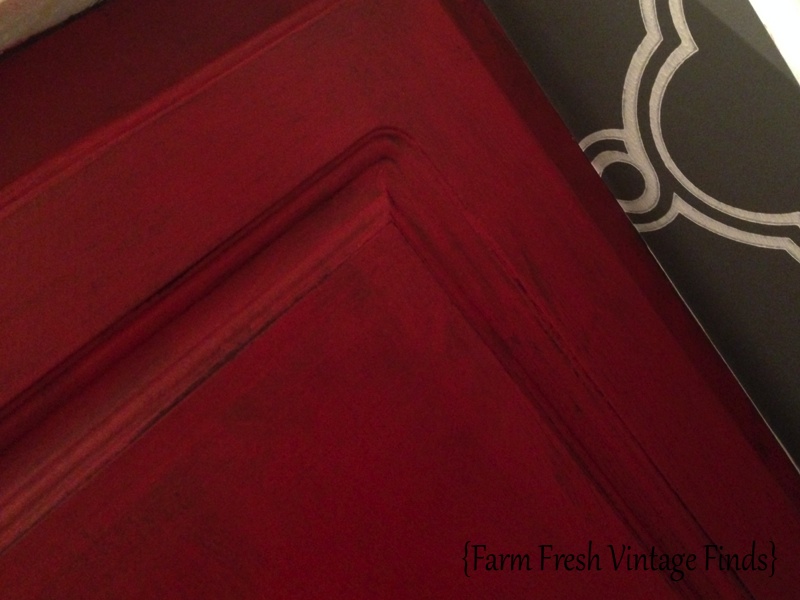 You can see here the wax really hung on in the raised areas and added lots of depth to the piece.  Then all that was left to do was install the hardware and decorate.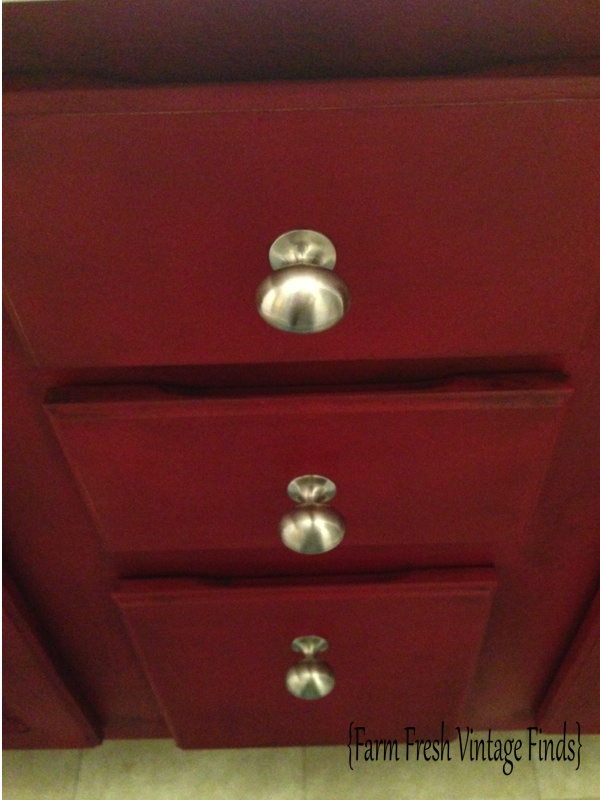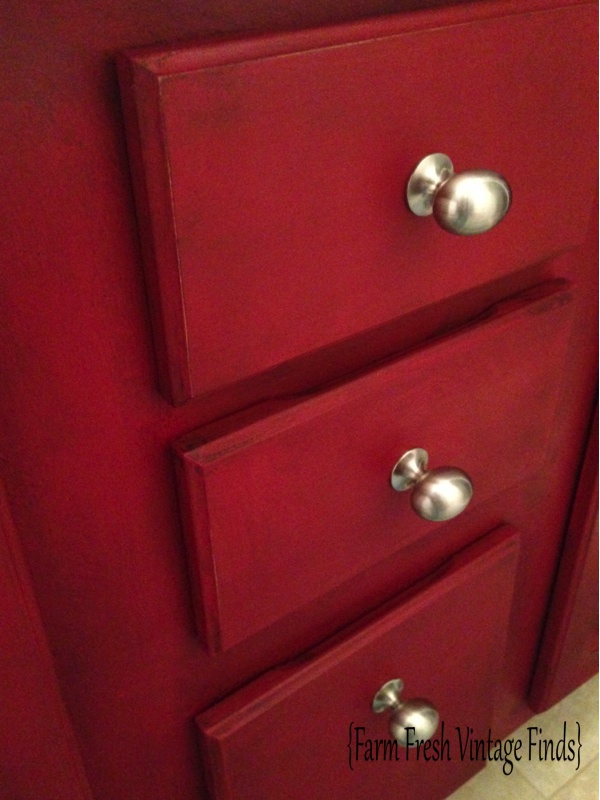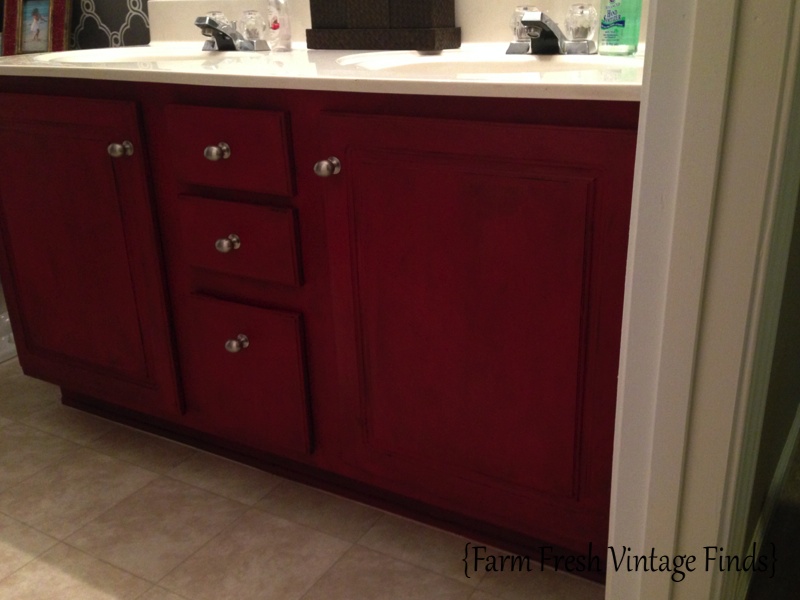 My client and I loved the look of the red rug…..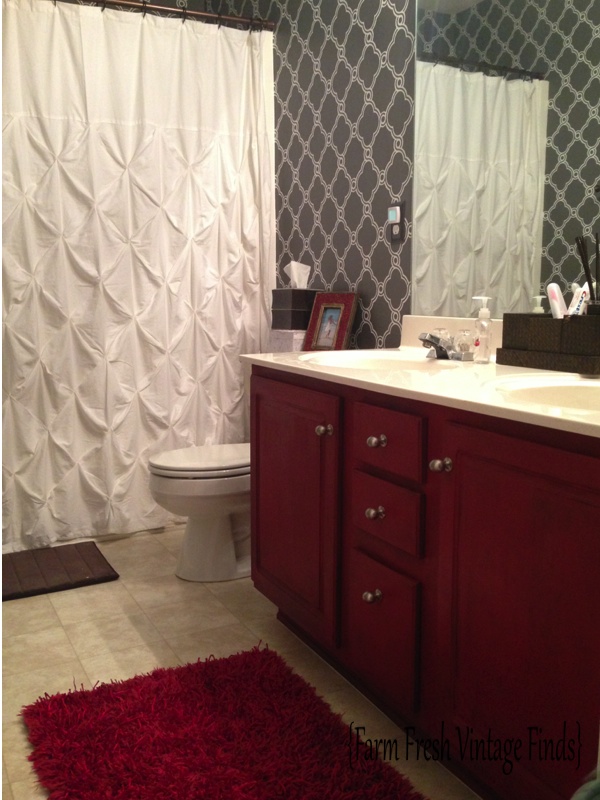 but ultimately decided that turquoise was the way to add a pop of color!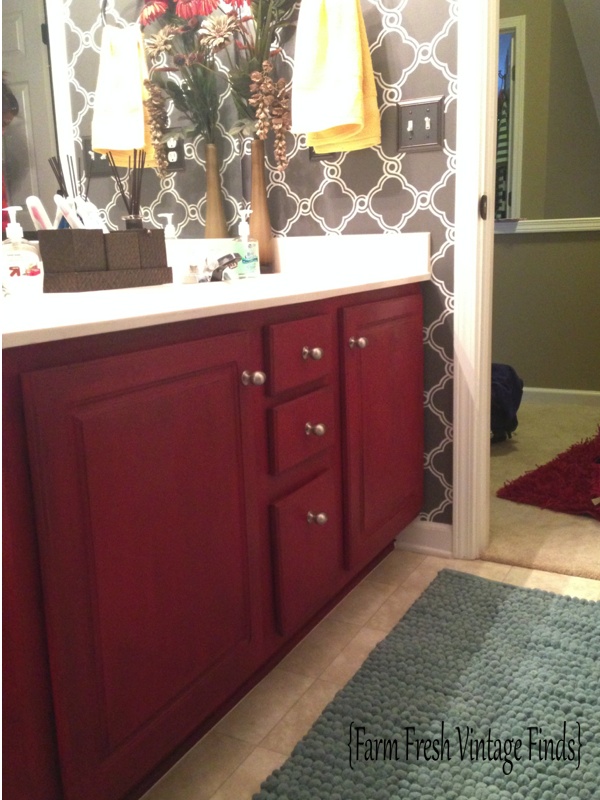 Thanks for reading and please feel free to comment below and let me know what you think.
Do you have cabinets or furniture you'd like to have painted?  If you are within 1 hour of Fairview TN, email me at farmfreshvintagefinds@gmail.com for pricing and details.
Don't forget to subscribe to get all the latest info delivered directly to your inbox and please check out my Facebook page.
None found.