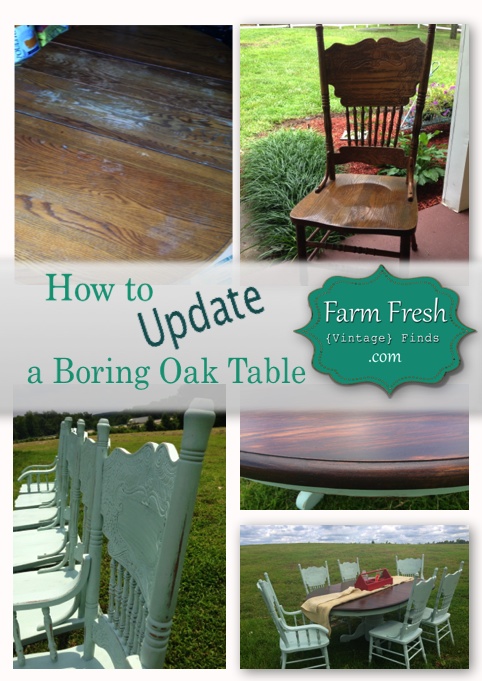 In yesterday's post I showed you how I refinished an oak table.  Today I'm going to show you how to update boring oak chairs.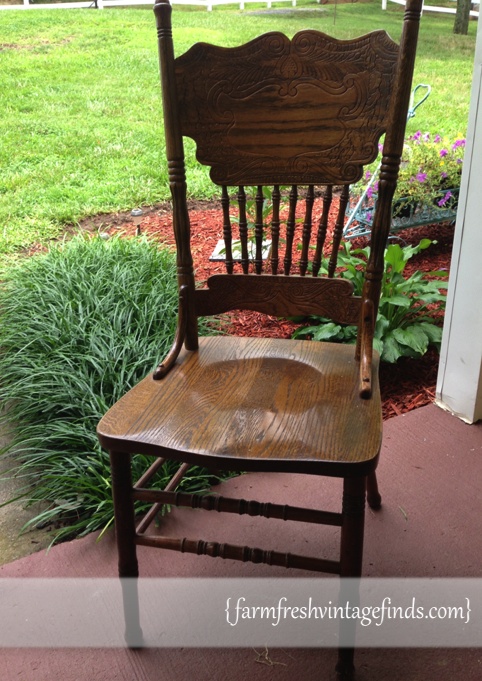 This is how the chairs looked when I started.  Pretty but not what my client wanted for her space.  They had peeling poly like the table so they all got a light sanding and then 2 coats of ASCP Duck Egg and clear wax.
Painting chairs is A TREMENDOUS  amount of work.  Especially chairs with this many spindles and details.  By the time I finished them I didn't want to see another chair for quite some time.  You know like at least 5 days!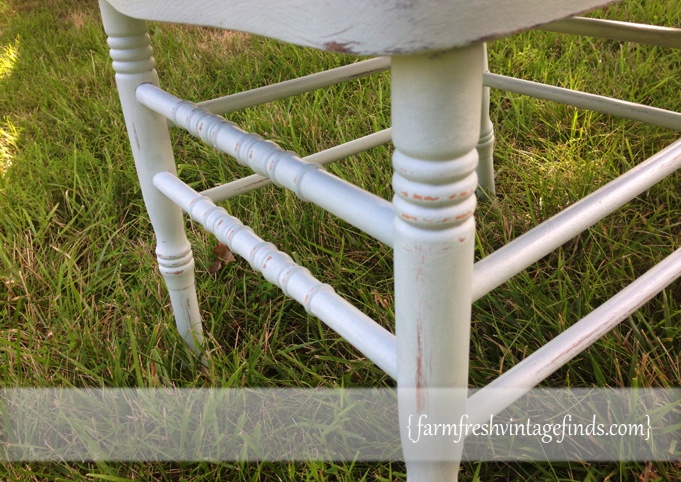 I did just a little distressing here and there to blend them with the wood from the table top and give them an aged feel.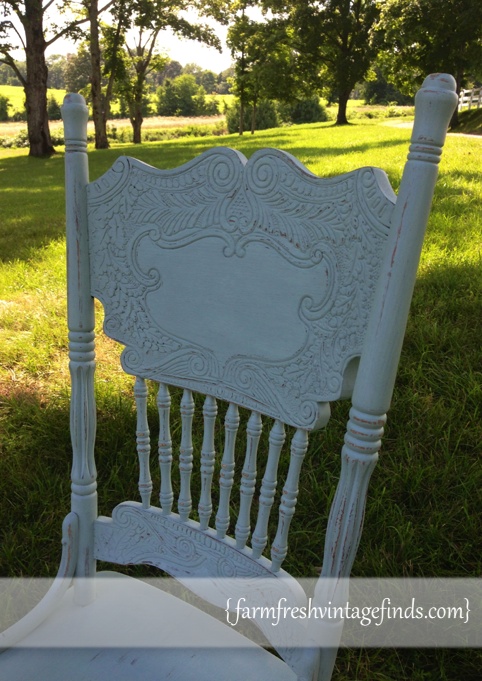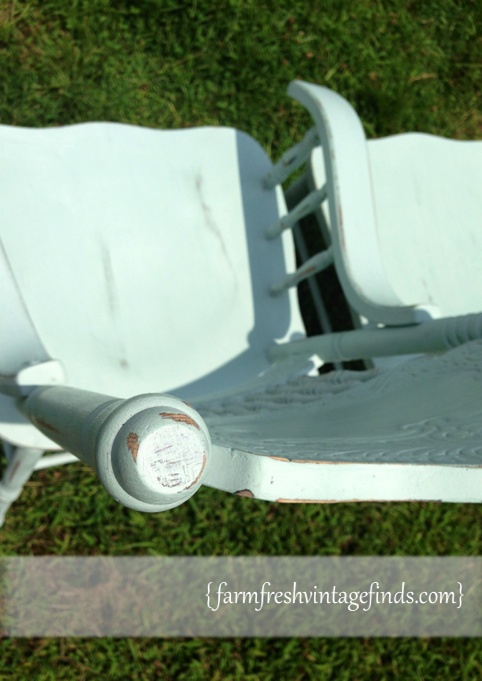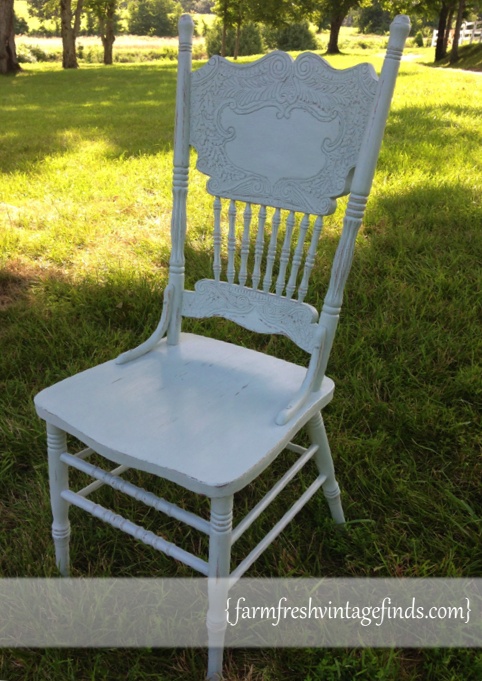 I feel like each and every one has it's own personality now, even though they still blend together really well.  All the little details just pop and become so much more visible.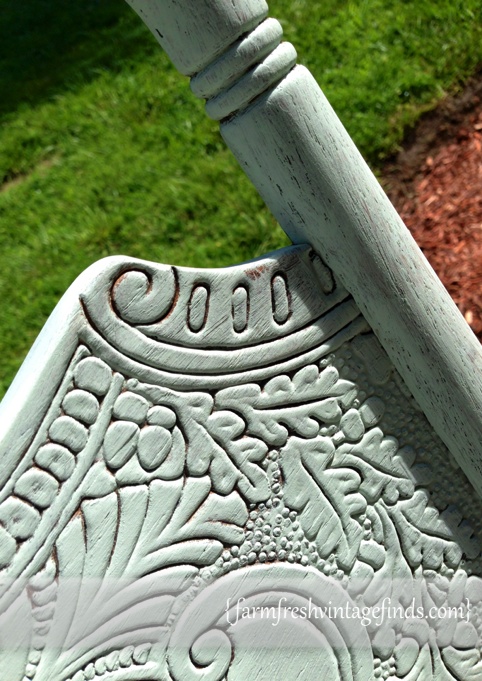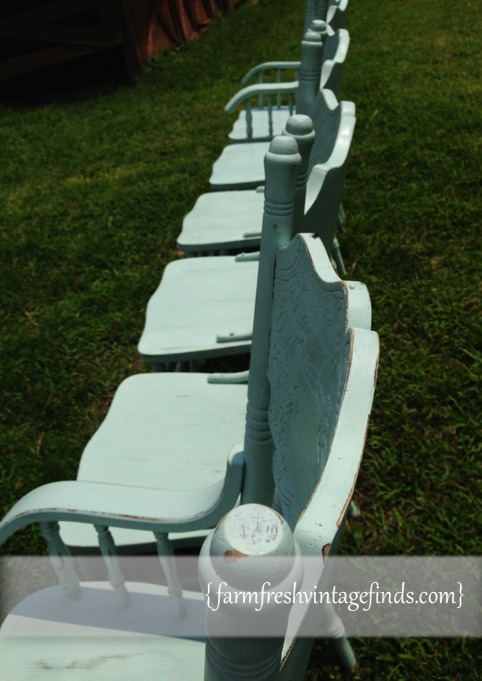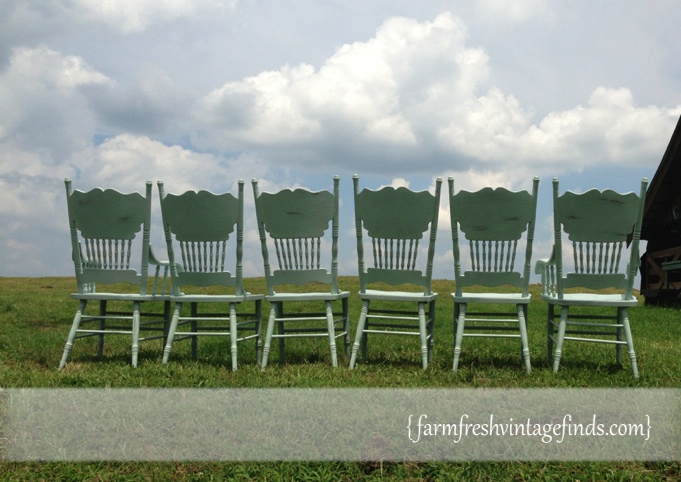 And here's the set all together.  Now my client has a completely new look for much less than the cost of a new dining set.  I can just imagine lots of family dinners at this table.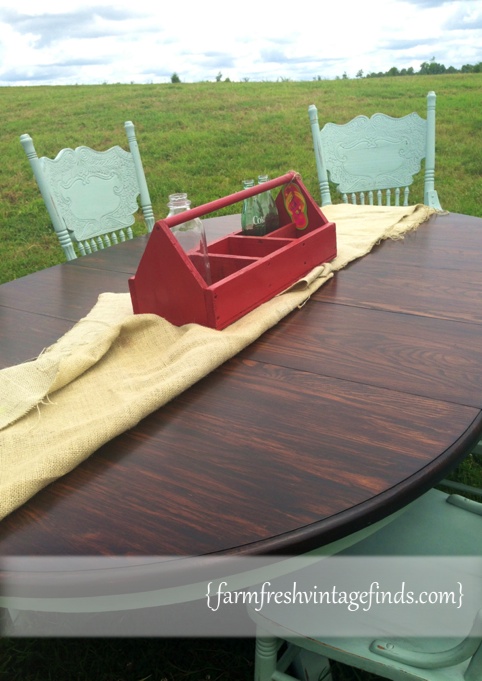 I'm thrilled with how all of this turned out and so was my client.  She had great vision coming up with the color pallet to match her decor.
Do you have project that needs my attention?  I'd love to work with you and help you make your space reflect your taste.  Email me at farmfreshvintagefinds@gmail.com   Also please check out my Facebook page.
Thanks for reading and please comment with your thoughts.
Blessings,
Beth