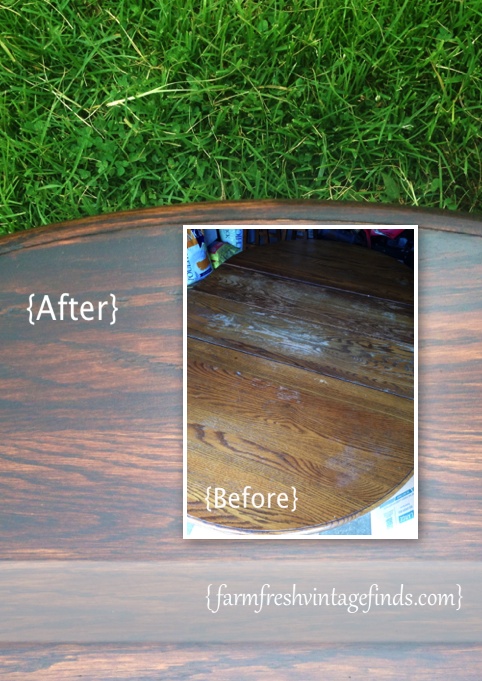 ***Be sure and check out THIS POST to see the matching chairs***
I've shown you how to update a boring oak table before in this post.  Today I'm going to share LOTS of pictures of how I updated a beautiful oak claw foot table.  Painting and refinishing a table is a simple and affordable way to turn something you already have and are tired of into something new and fresh.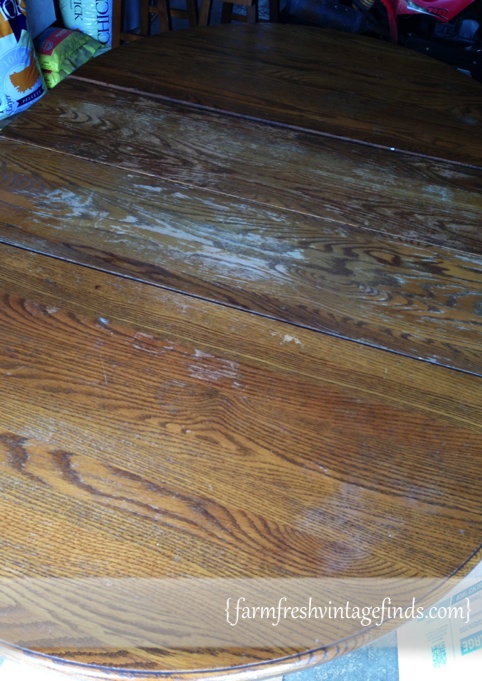 This client project had seen its better days and had lots of flaking and peeling poly on top.
The base was also worn out with scuff marks and such.  But as you can see it was still really beautiful with lots of potential.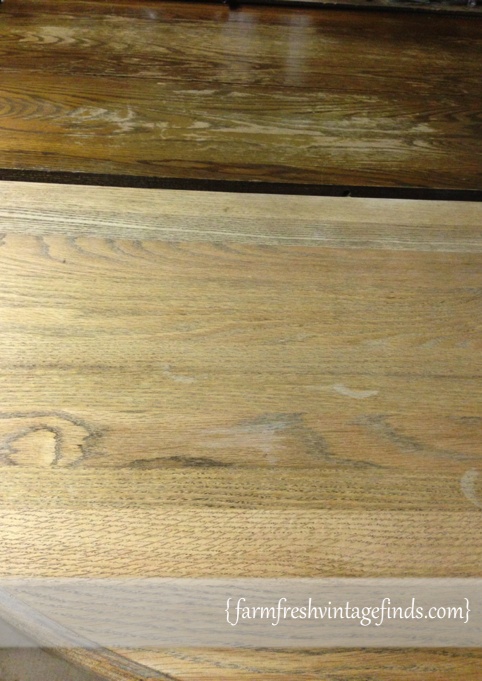 The first order of business was to sand down the entire surface of the top.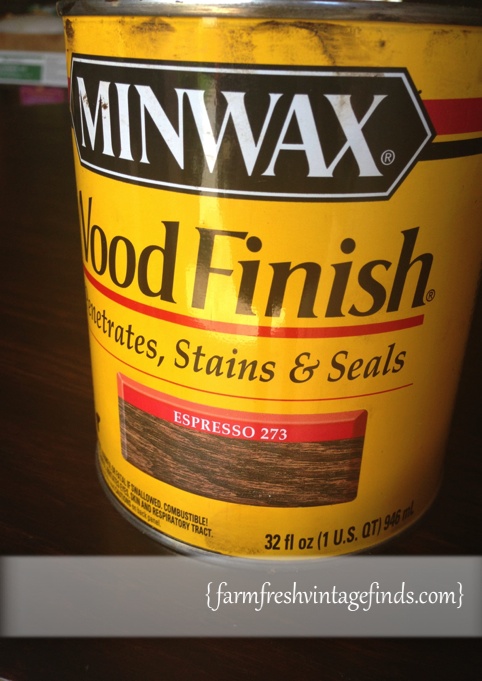 Once that was done I (with the help of my dad) stained the top with this wonderful dark Espresso stain and then finished it with 2 coats of Minwax polyurethane.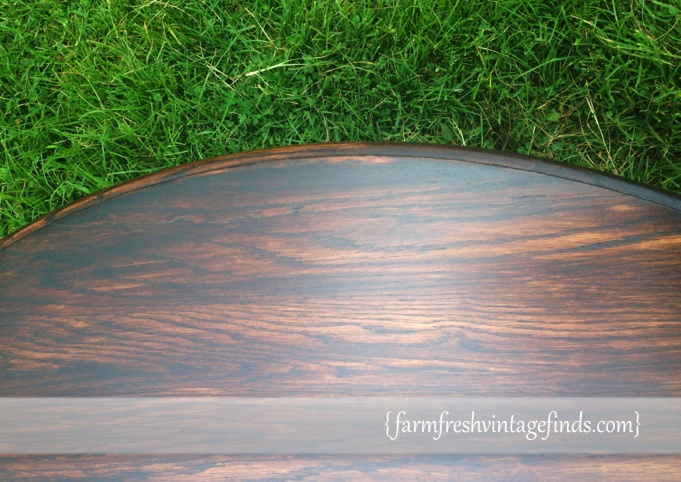 The end result was better than I had envisioned.  The dark stain really compliments the wood grain and blends it all together so much better.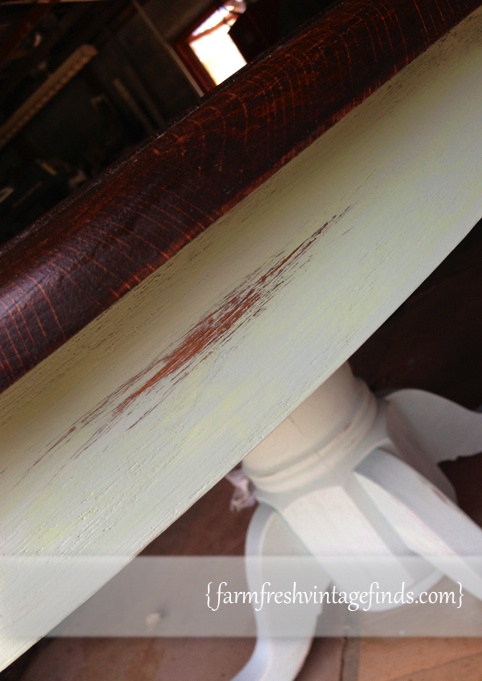 Next I painted the base and apron top with Annie Sloan Duck Egg.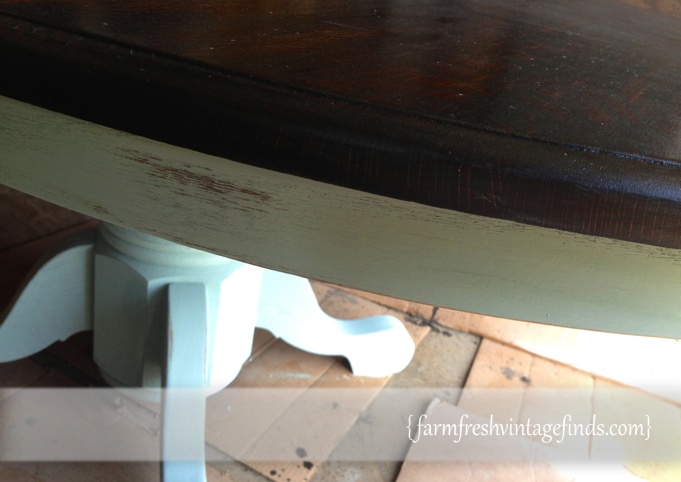 Then finished the painted areas with clear soft wax.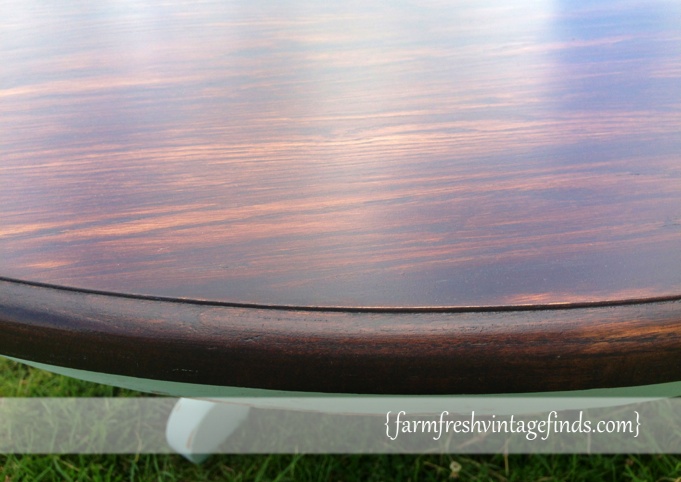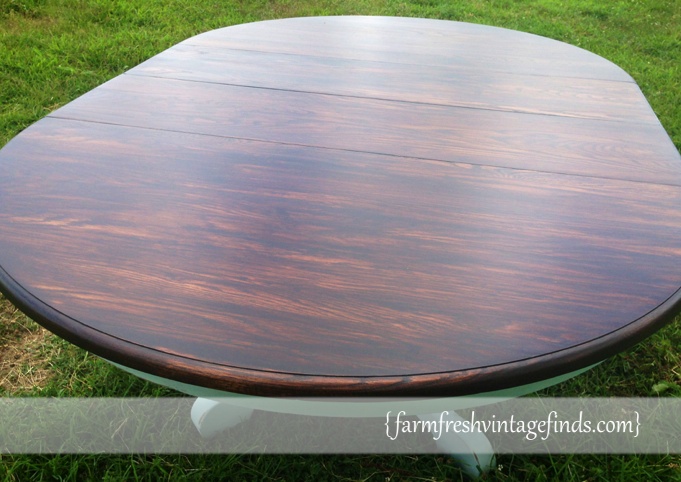 Stay tuned for tomorrows post where I'll show you what I did with the chairs.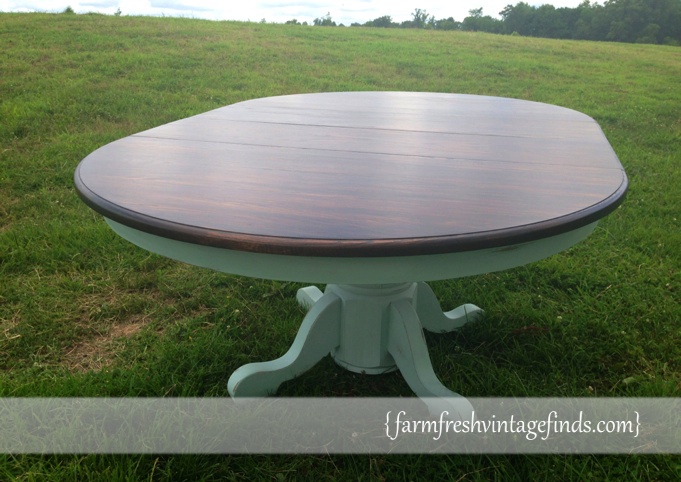 Do you have project that needs my attention?  I'd love to work with you and help you make your space reflect your taste.  Email me at farmfreshvintagefinds@gmail.com   Also don't forget to subscribe to get all the latest info delivered directly to your inbox and please check out my Facebook page.
Thanks for reading and please comment with your thoughts.
Blessings,
Beth