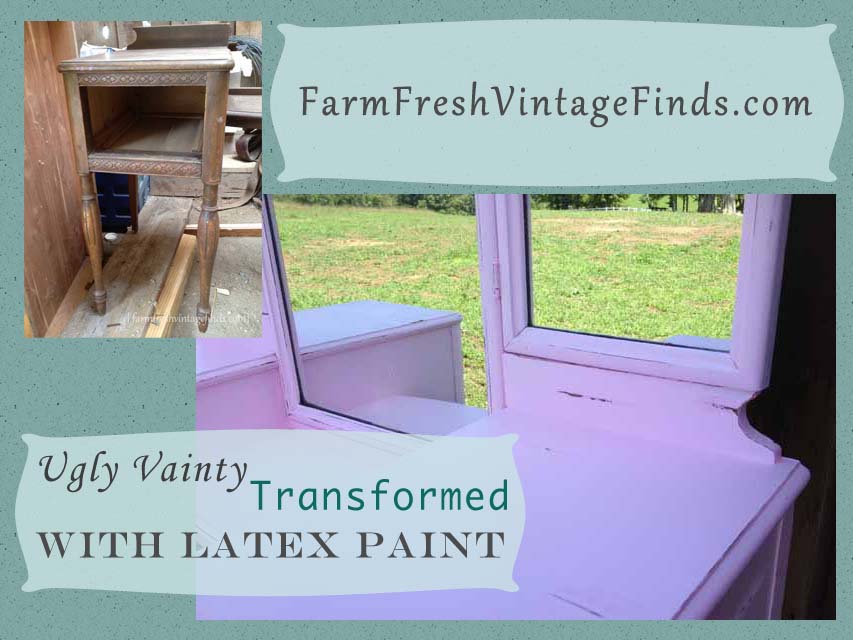 When I bought this vanity I knew it would have to be painted.  I've transformed several vanities and they're always lots of fun.  The veneer was peeling off of it and it was in pretty rough shape.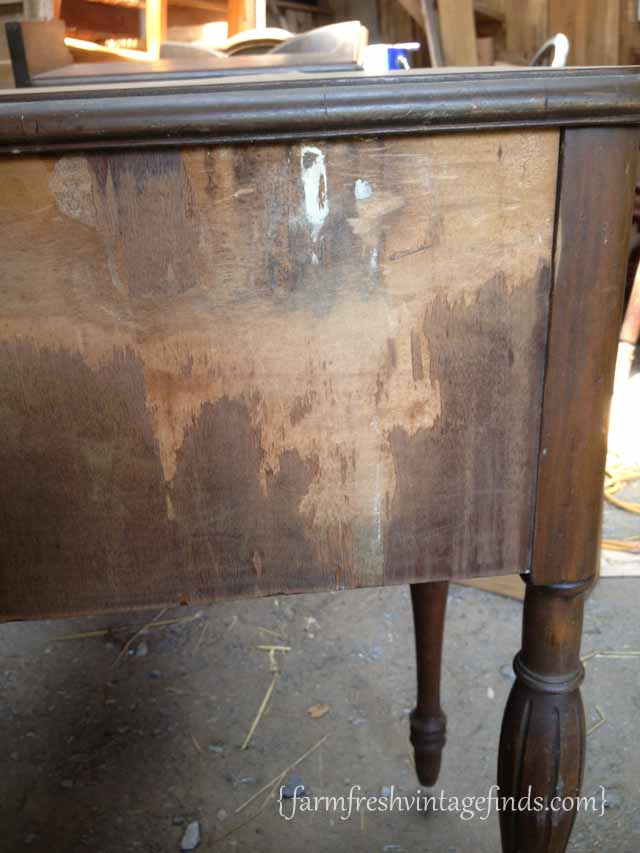 However it had wonderful details and was definitely worth transforming.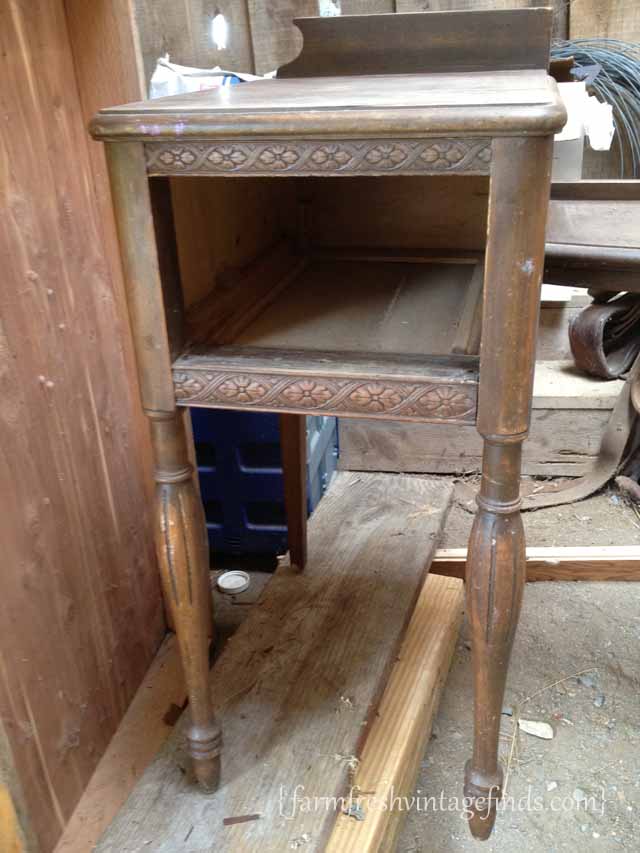 I used my heat gun to carefully remove all the damaged veneer and then sanded it until I had a smooth surface.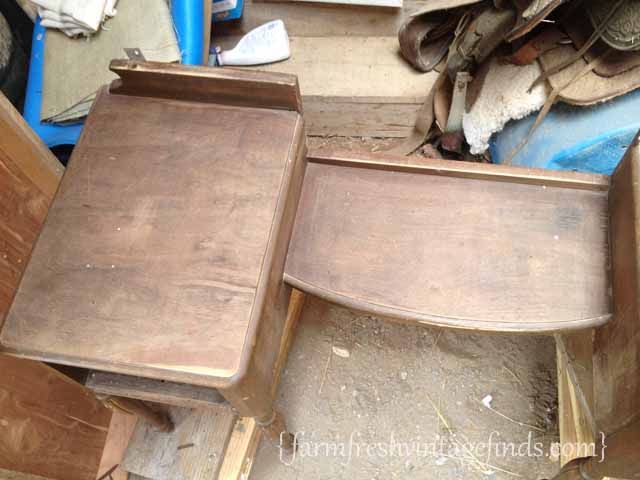 Once that was done it was time to paint.  I have lots of different kinds of paint in my stash.  Chalk, milk, latex and even some acrylic.   This time I decided on latex.  I get questions all the time about the paints I use and which I think is best.  Honestly it all depends on the surface you start with.  I've used all kinds of paint and I like them all for different reasons.  In this case I had a sanded, almost raw, wood surface so pretty much any paint would've adhered.  I try to use what I have and since I had pink paint in latex that's what I picked.  No real science to it my friends…sorry for the disappointment.
A little distressing and some fabric to cover the matching stool and there you go.  Pretty pink perfection!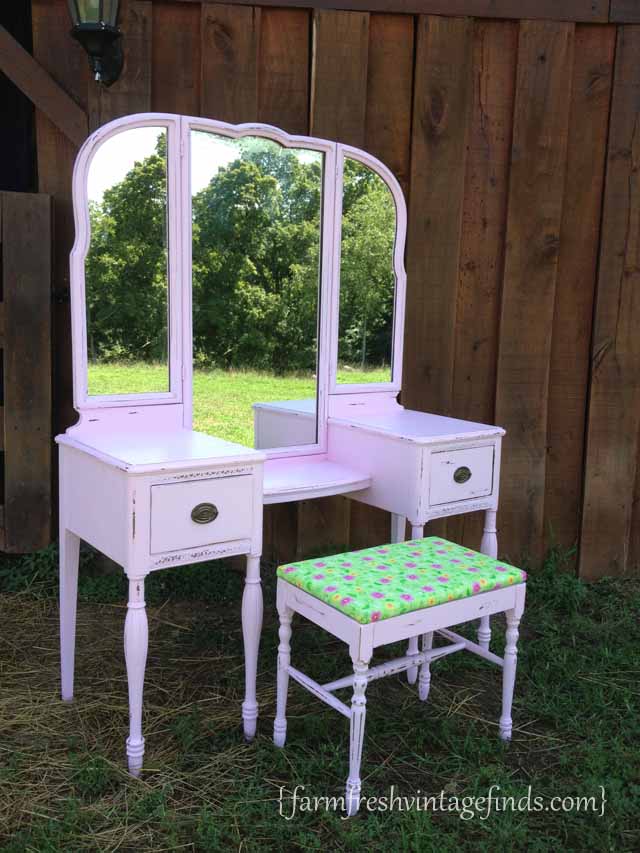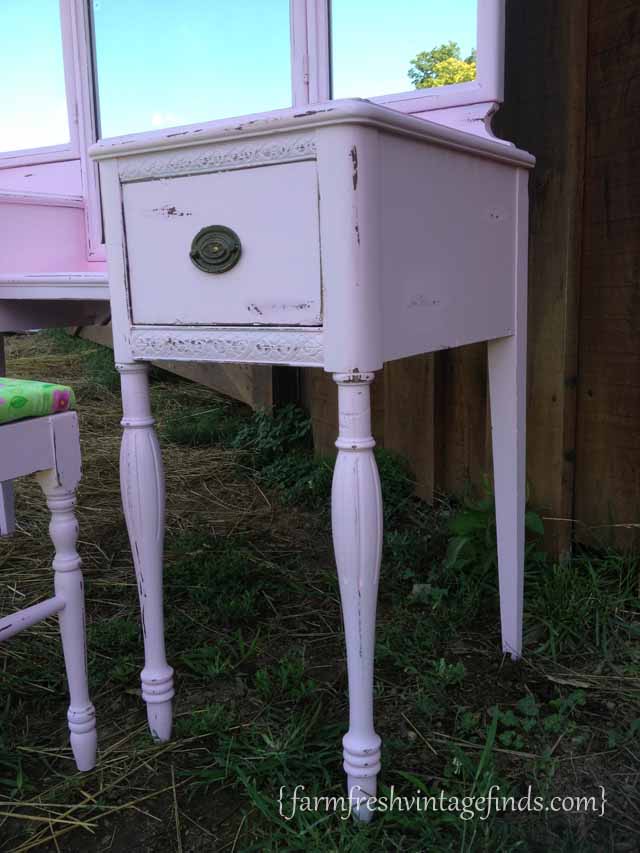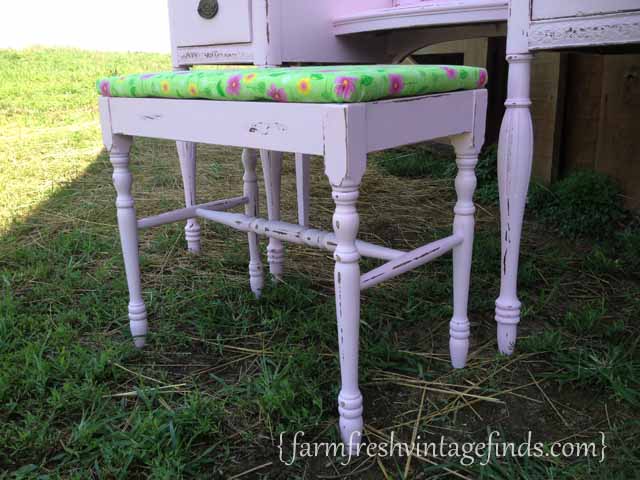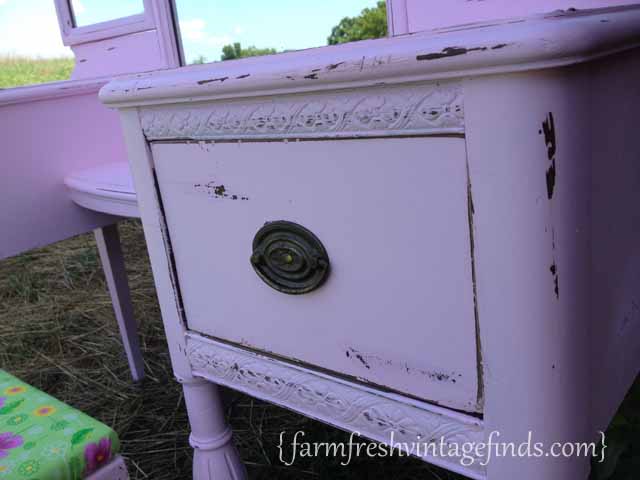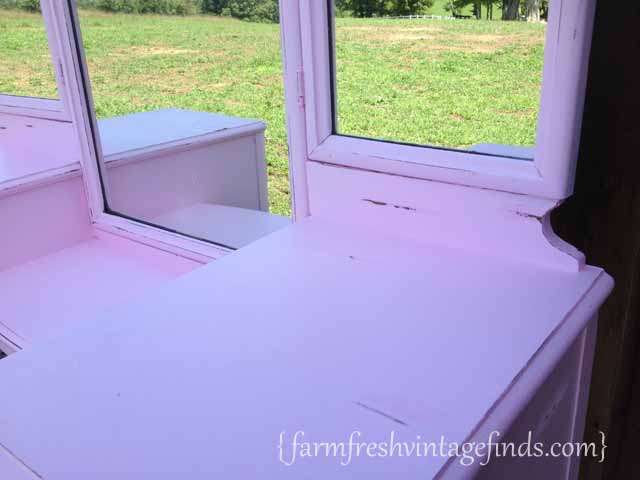 Do you have furniture you'd like to have painted?  Are you shopping for furniture and need help finding the perfect piece?  Email me at farmfreshvintagefinds@gmail.com for pricing and details about custom work and my current inventory.
Enjoy this post?  Don't forget to subscribe to get all the latest info delivered directly to your inbox and please check out my Facebook page.
Thanks for reading and feel to comment below.
~Beth