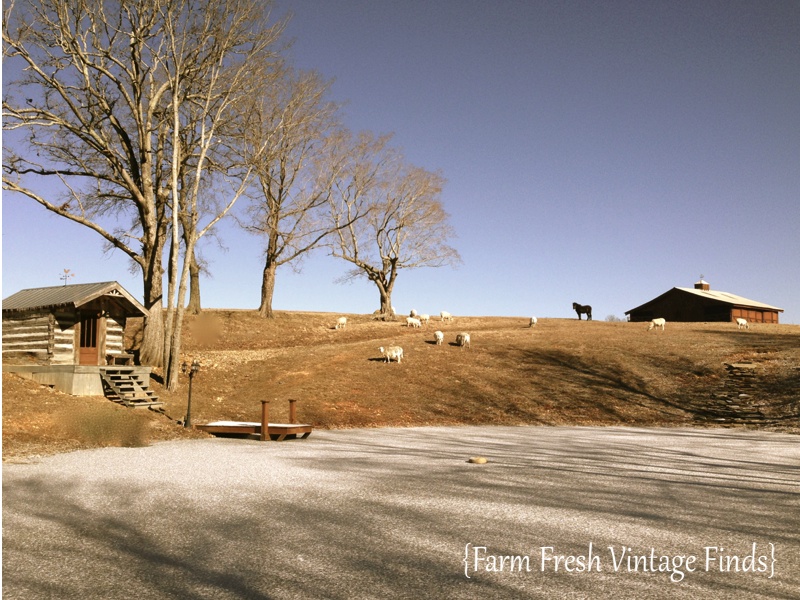 It seems as though our entire country has been taken over by an arctic blast this week and to put it plainly…it's freezing.  This morning it was 0 on the farm.  ZERO.  For this southern girl…that's cold.  Makes me wanna move to a much warmer climate.  But as they say, this too shall pass.  I know Spring is coming in a few months and I just have to endure for a bit longer.  Plus it's going to be near 60 on Saturday so I can make it.
For the most part the cold temps have kept me inside.  Today however I took several jugs of water to my neighbor because her pipes froze and it'll be tomorrow before anyone can come to get her water going again.  While I was out I thought I'd snap a few shots of our backyard.  Winter is one of my least favorite times on the farm.  But I have to admit it's rather pretty this year.
This smokehouse is what we refer to as our Lake house.  It's solid Chestnut.  I'm told the family lived in it before the actual house was built in 1827.  Mind you there were already several children in the family by then.  Can you imagine…dirt floor, one SMALL room, kids everywhere, no bathroom, no electricity.  Man I'm thankful for modern conveniences.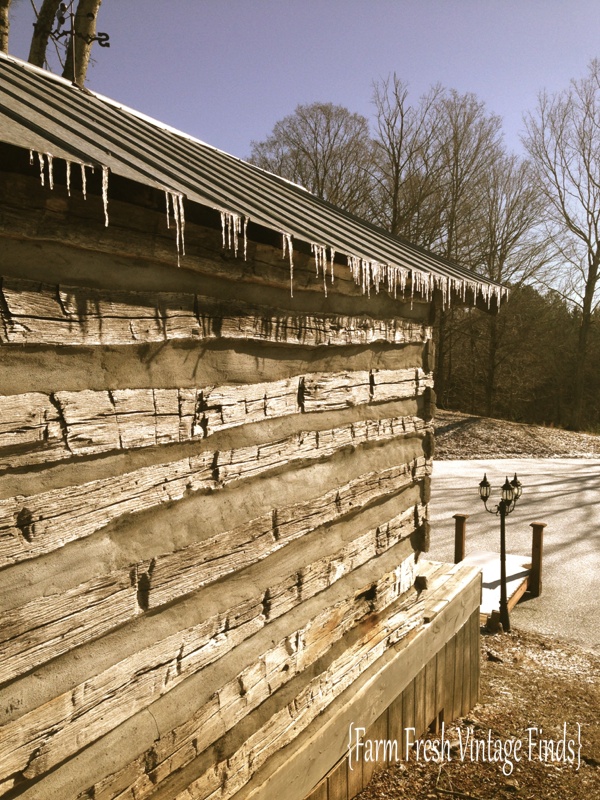 My husband and his best friend moved it from it's original location (about 30 feet) in front of our lake a few years ago.  Hubby spent the next few weeks rechinking it and turning the inside into a little getaway.  When it gets warmer I'll have to show you the inside.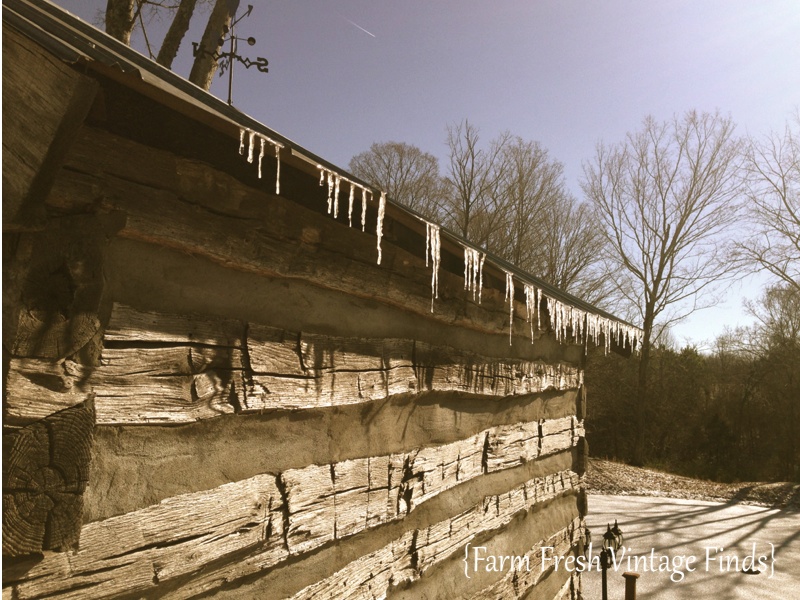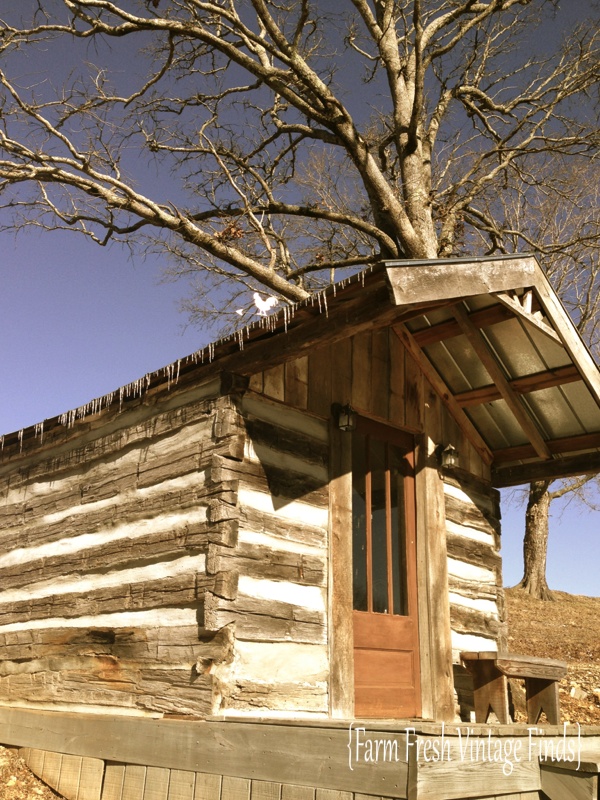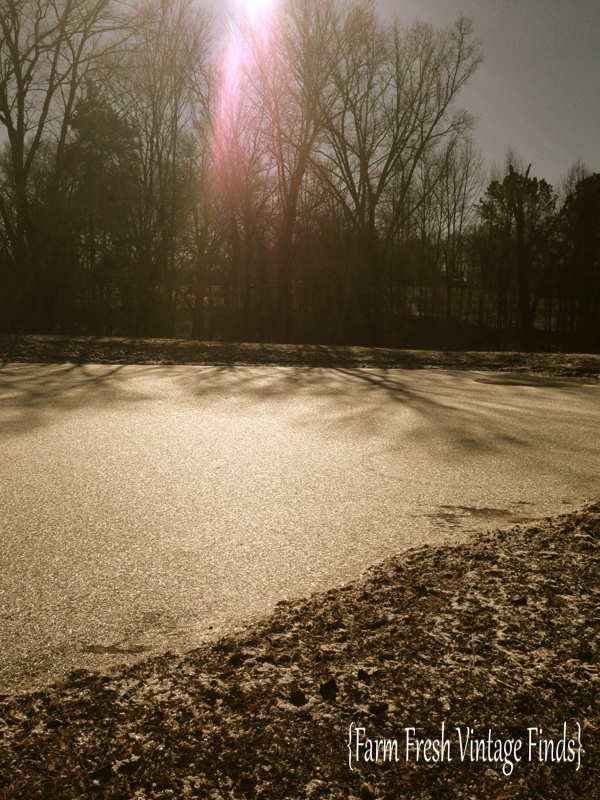 This is our "lake" it's small but deep and full of Catfish, Bluegill and Bass.  We had it dug a few years after we finished remodeling the house.  It makes for some great fishing and family fun!  Not to mention it's so much better looking than the gully full of trash that was there before.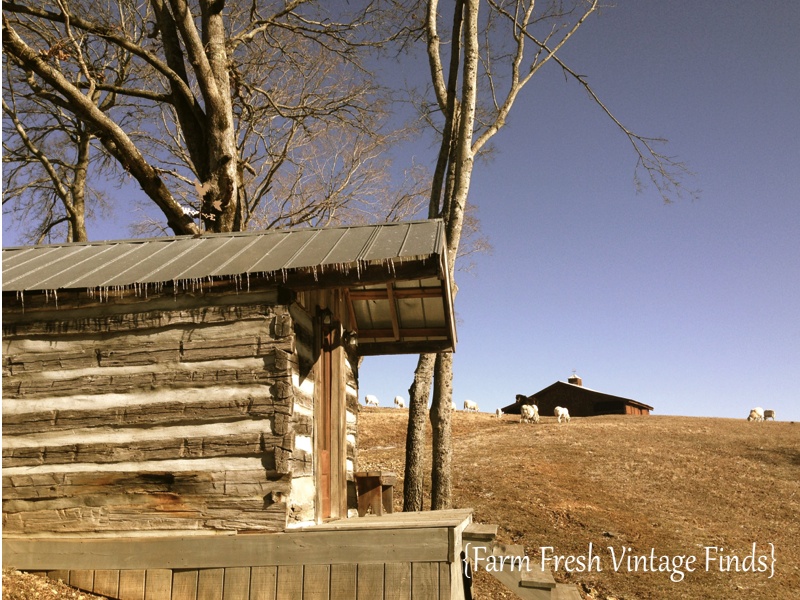 So there's a little tour of the farm.  I hope you enjoyed it and are staying warm wherever you are.
None found.