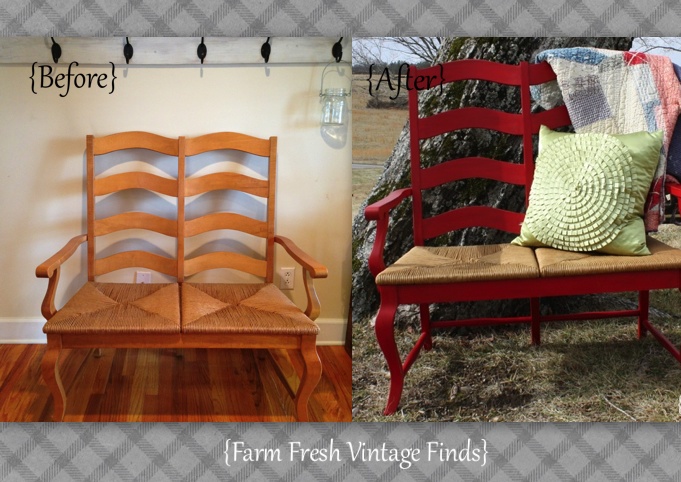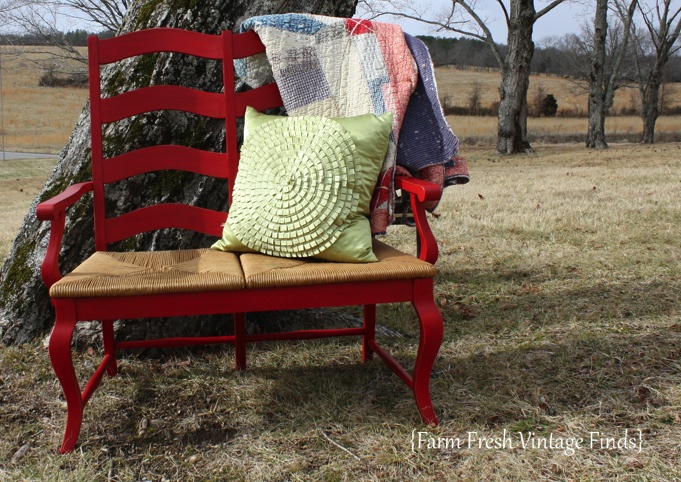 I purchased this wood settee a few months ago at an estate sale to use in my kitchen.  Unfortunately….it didn't work.  It was just a little too big.  So I posted it for sale on my Facebook page.  I was so thrilled when my sweet friend's mom contacted me and asked if I would paint it red for her.  I had recently gotten some General Finishes Milk Paint in Holiday Red…..well can you ever go wrong with red?  I think not.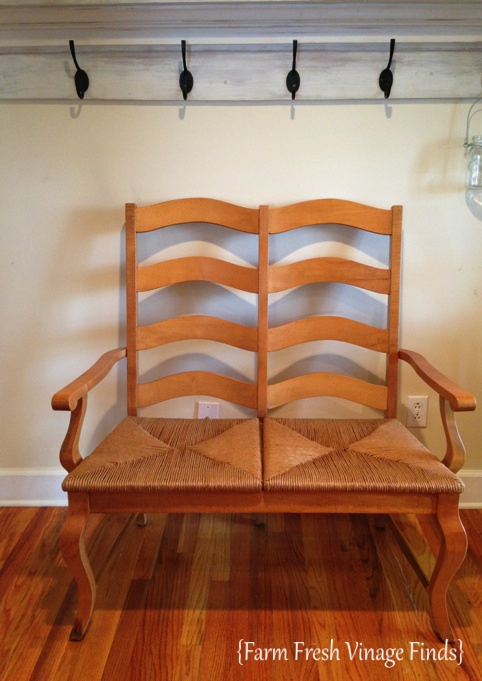 General Finishes contacted me after seeing this post and this post and asked if I would try out their milk paint.  I LURVE trying new products so I jumped at the chance.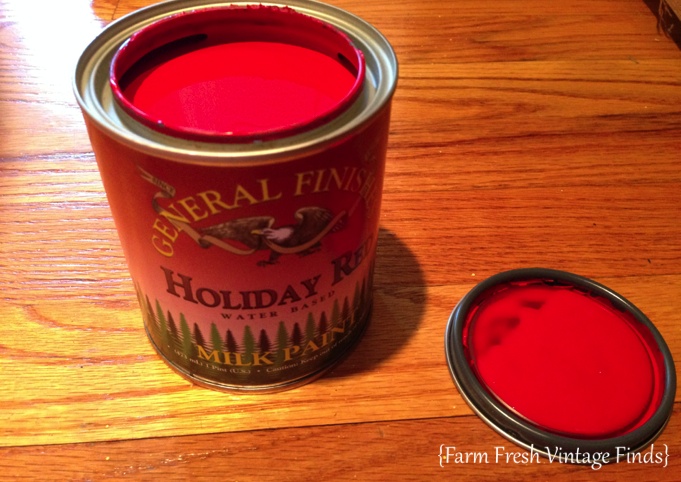 As always I removed the seat and turned the settee upside-down to paint the underside first.  Yes I know that no one will see this "side"of it but it matters to me that it my pieces have a finished look.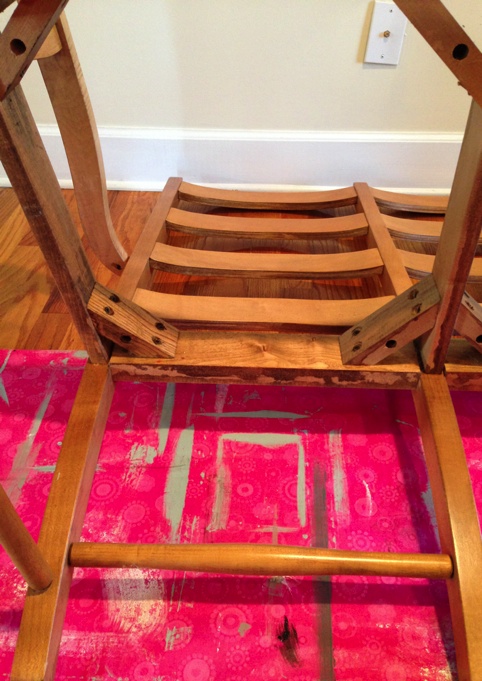 Next I turned it right side up and kept painting.  Aren't these legs gorgeous!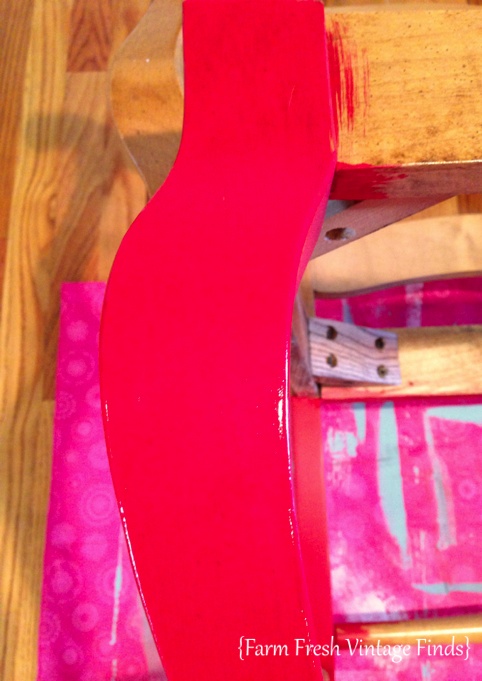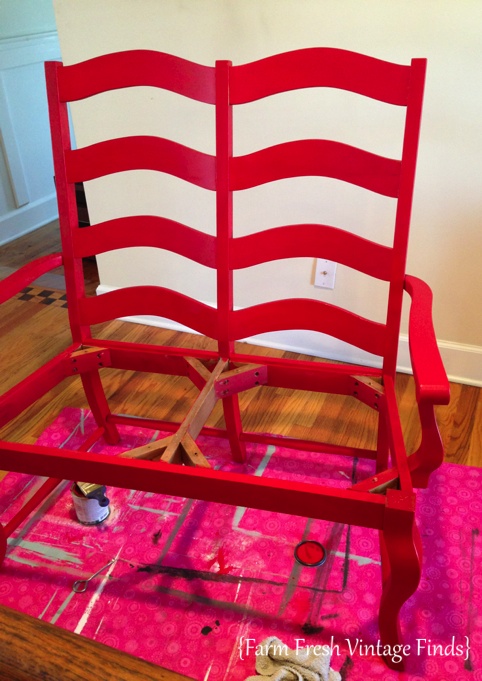 This red has a little orange tint to it and it's absolutely beautiful.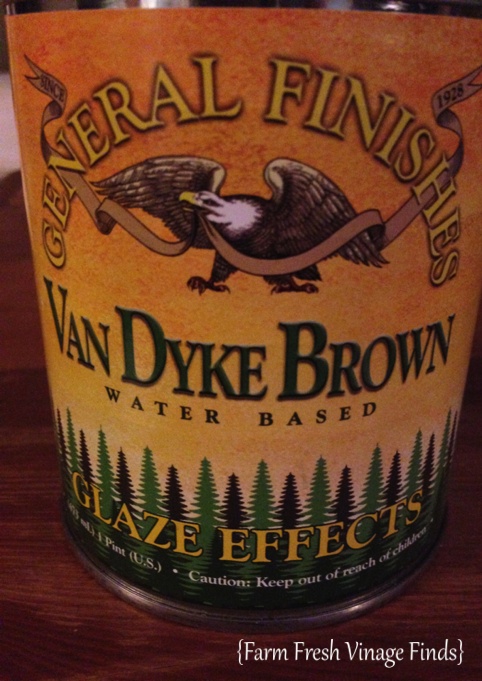 Next I used General Finishes Glaze Effects to tone the red down a bit and give it a little more depth.  My final step was to add wax.  This isn't a necessary step but I love the look of waxed furniture and the protection that waxing provides.  General Finishes carries several finishing products that I've used and they are great also.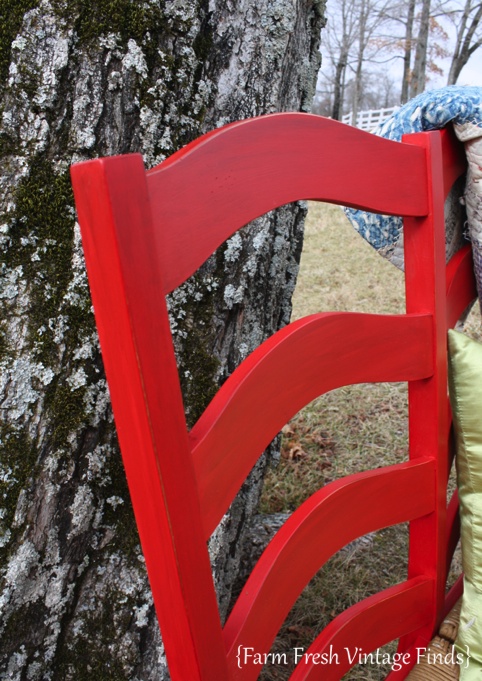 Here it is all finished.  What do you think?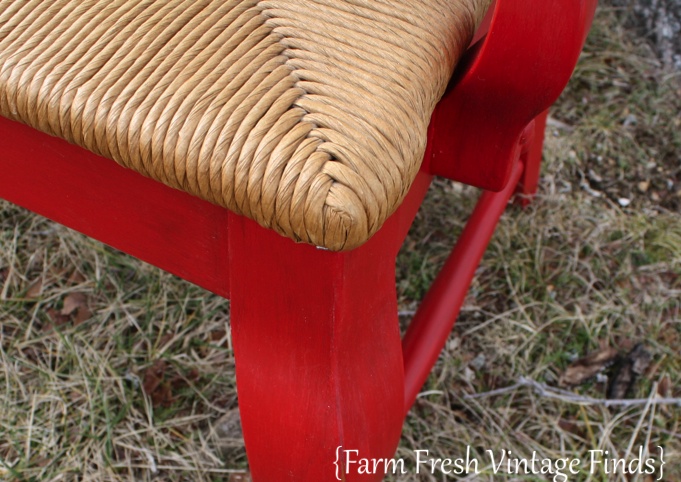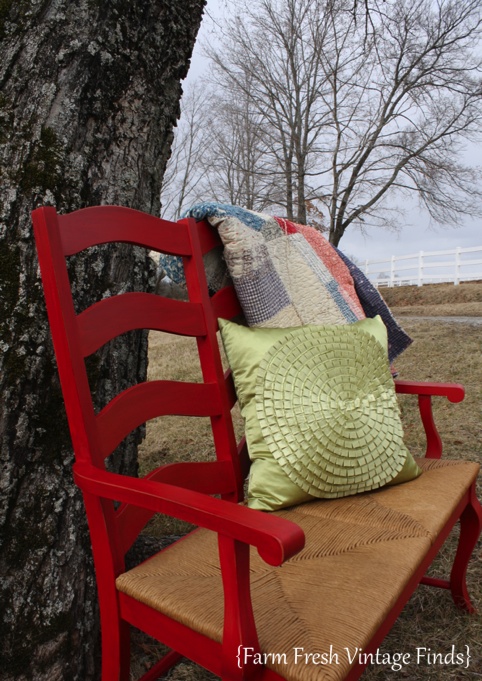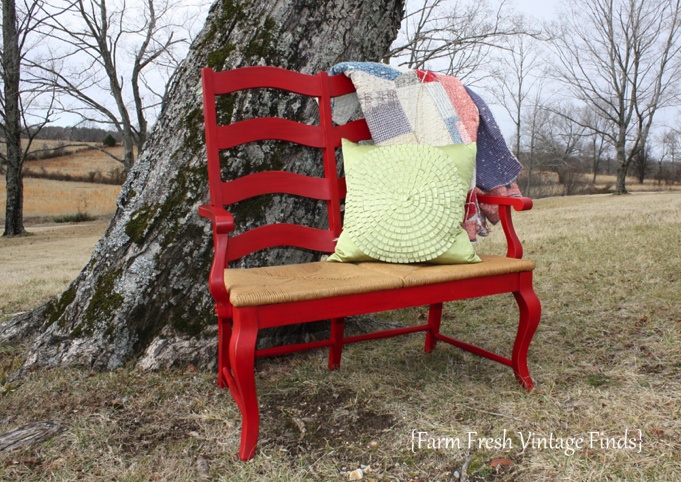 Do you have a custom painting need?  If you are within 1 hour of Fairview TN, email me at farmfreshvintagefinds@gmail.com for pricing and details.
Don't forget to subscribe to get all the latest info delivered directly to your inbox and please check out my Facebook page.
Thanks for reading and commenting below.