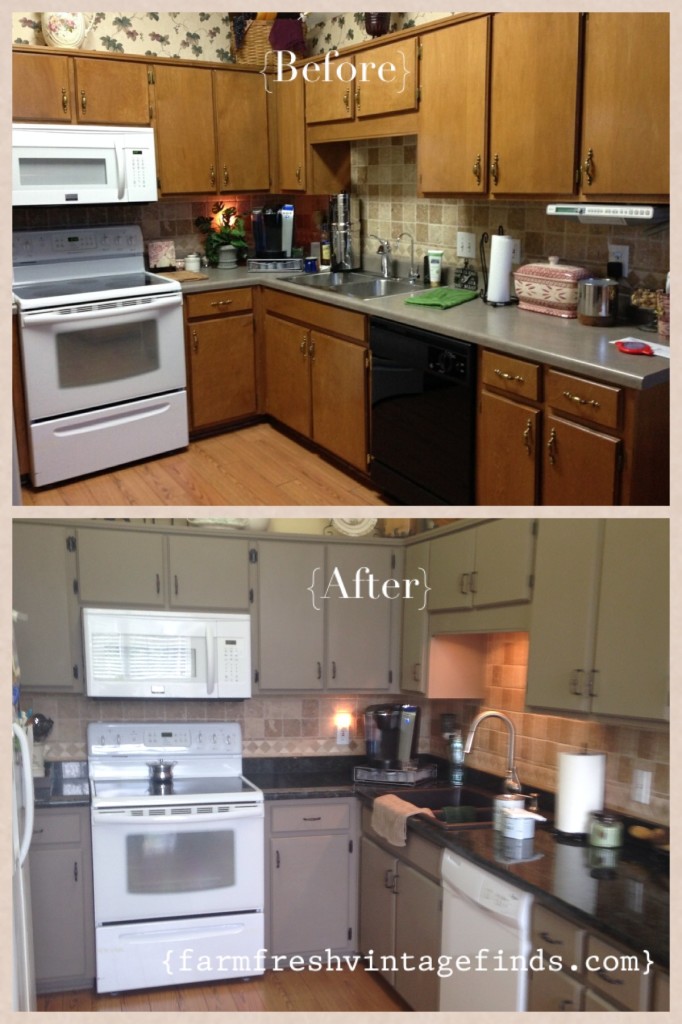 I think my favorite thing about painting kitchen cabinets is how very different each project is.  As with all of the cabinets I've painted each one has its own unique finished look.  I enjoy the process from start to finish because I can see how it's going to unfold and update my client's home.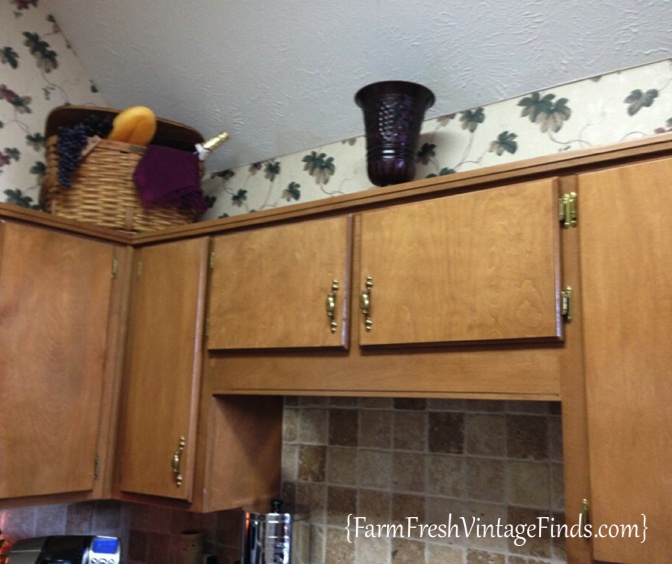 This kitchen started out with great bones but outdated finishes.  From the ivy wallpaper to the….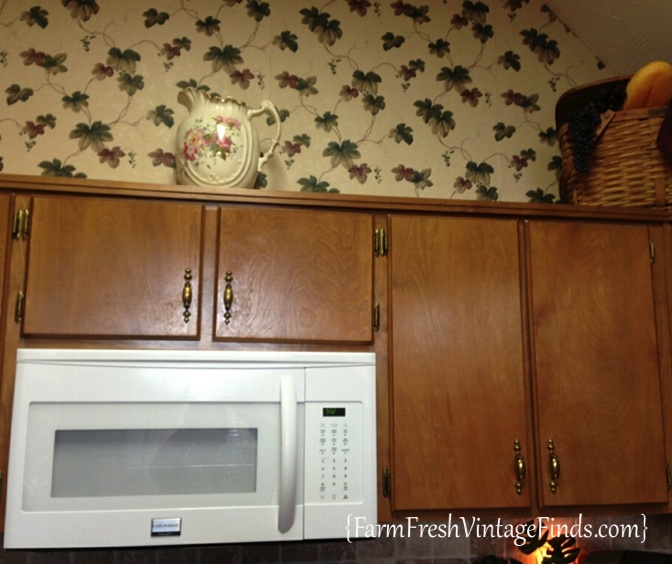 gold hardware it was in need of updating.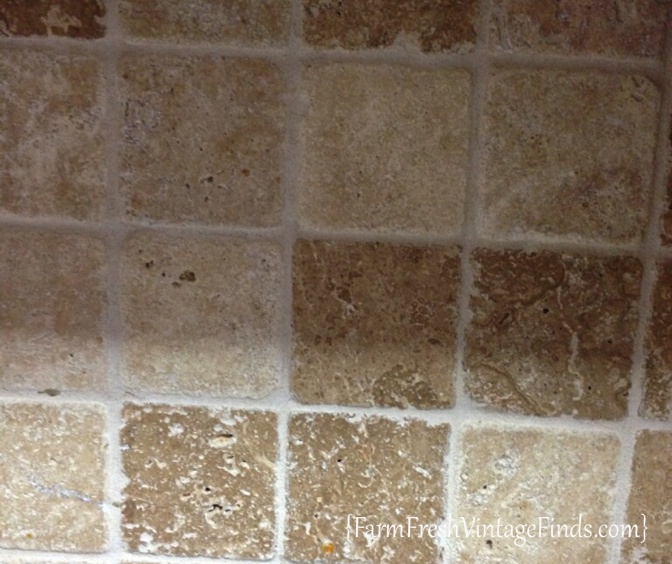 My client had already chosen this fantastic tile for her backsplash.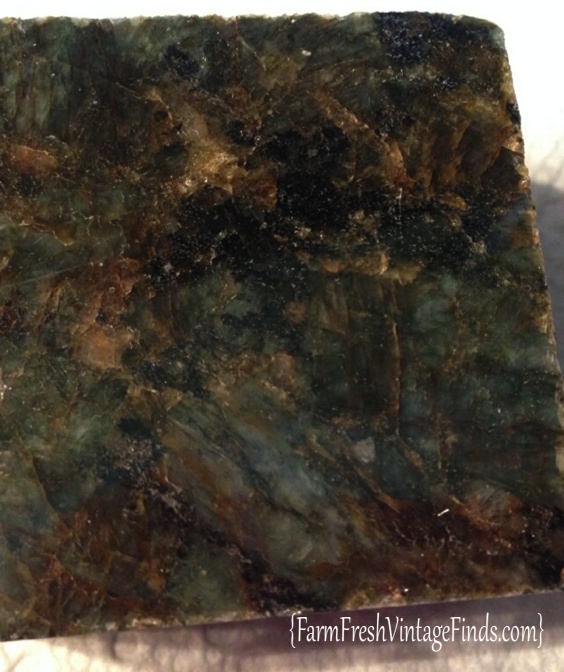 And beautiful granite for her counter tops.  She knew she wanted everything to blend in together.
We chose this beautiful paint color, Coco by Annie Sloan for the cabinets.  It's a pale grayish brown that is beautiful and soothing.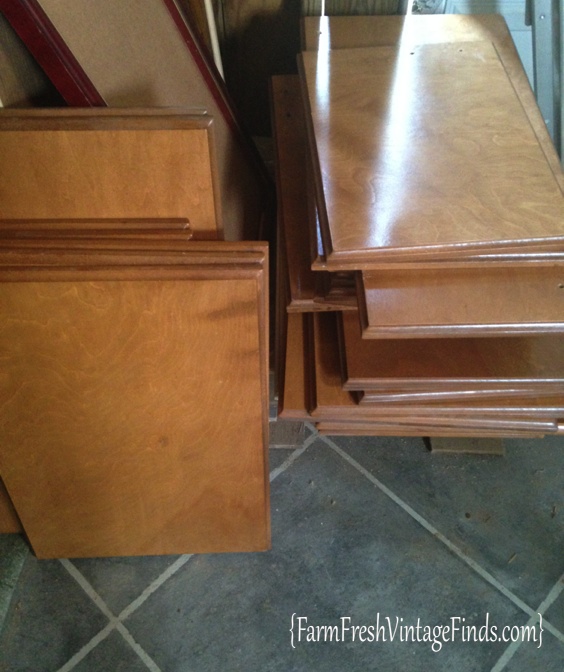 As always I removed all the doors and brought them back to my workshop to paint them.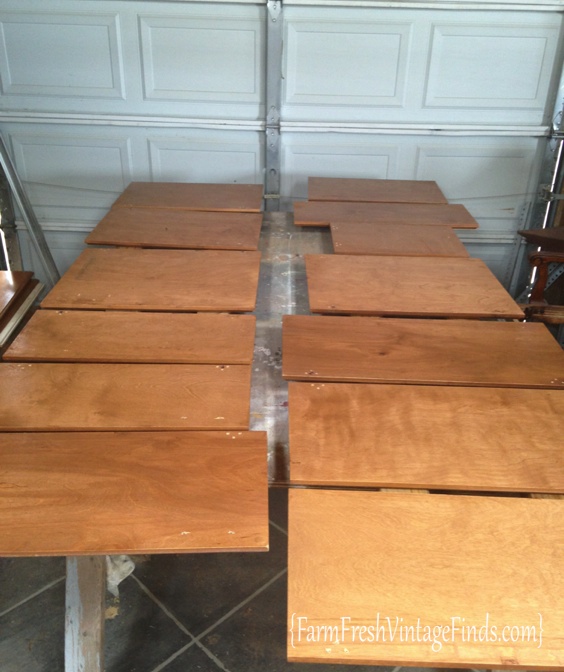 I like painting the backs first.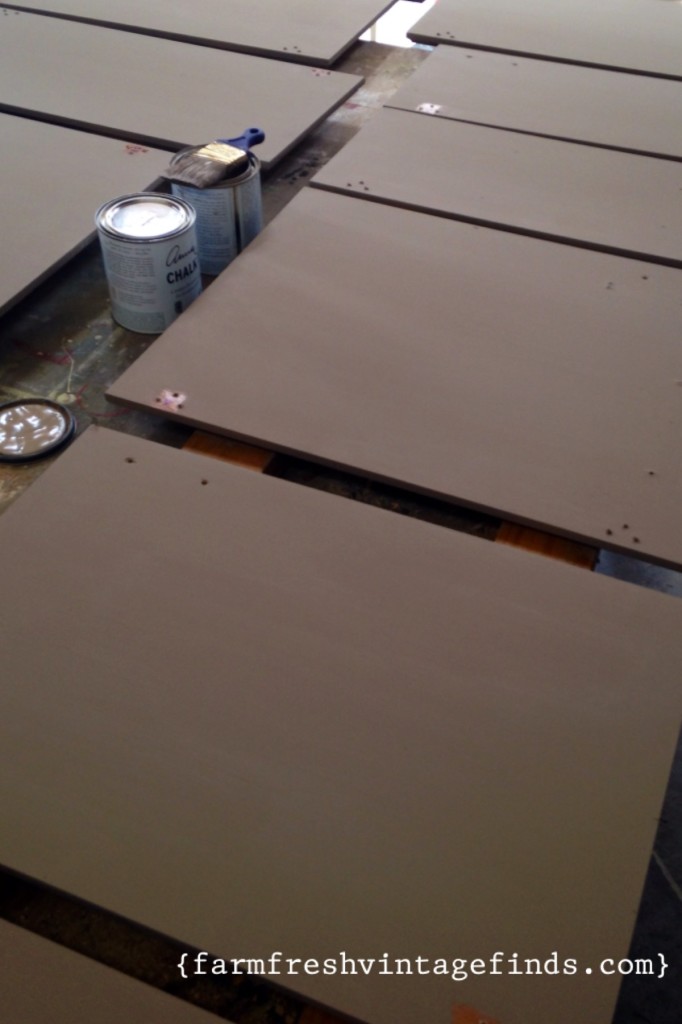 As always both sides get 2-3 coats of paint.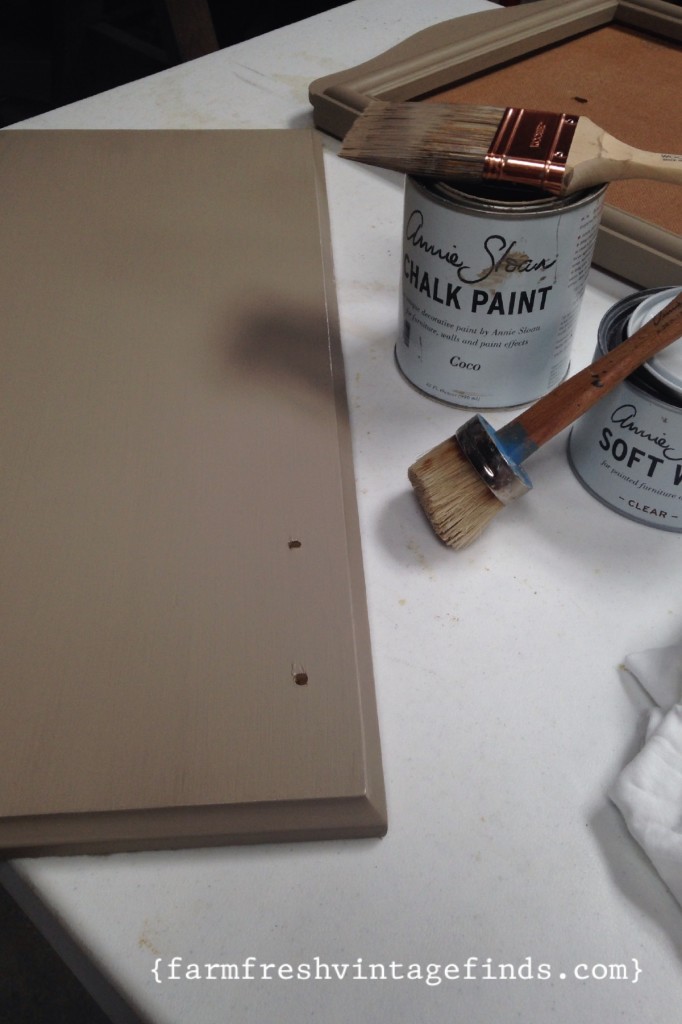 And then both sides are sealed with soft wax.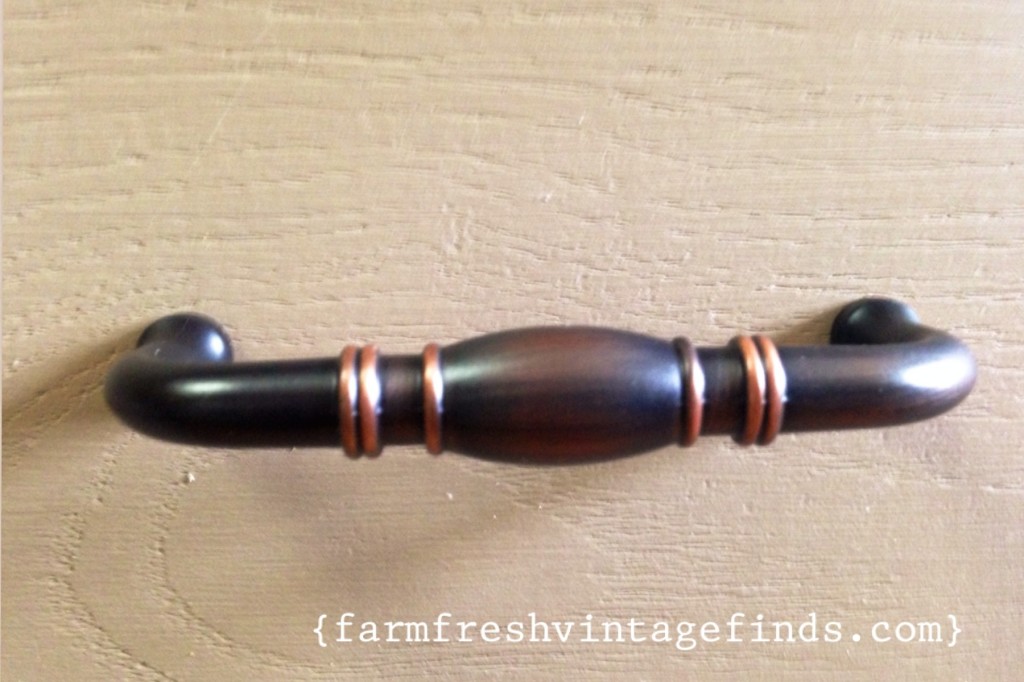 Then it's time to reinstall the doors and add the hardware.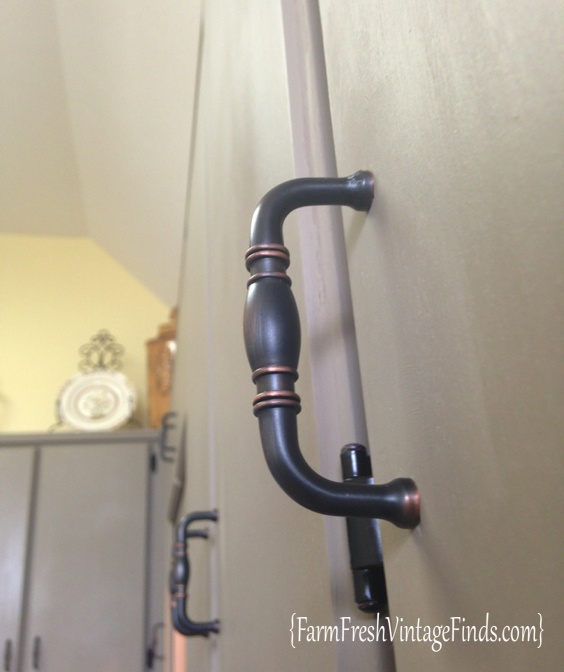 And here you have it….a brand new kitchen for a fraction of the cost!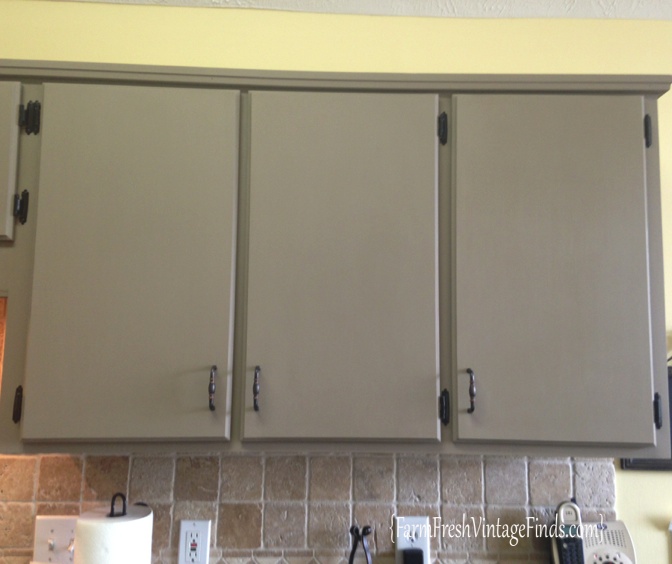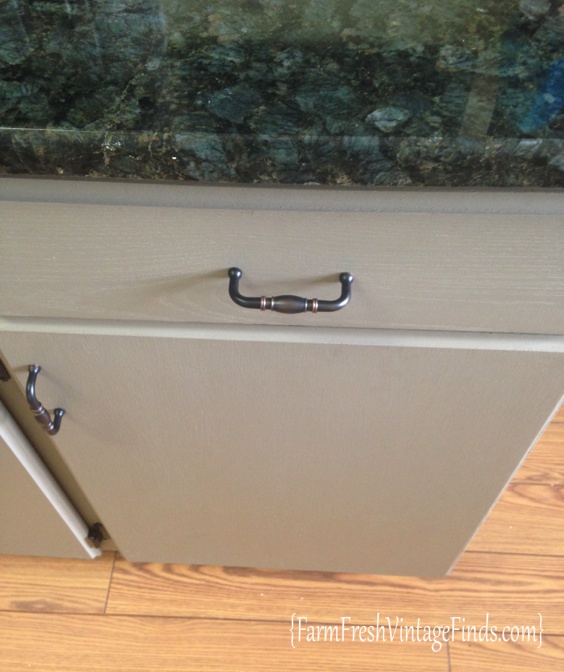 I love how the counter-top pulls everything together and pops against the Coco.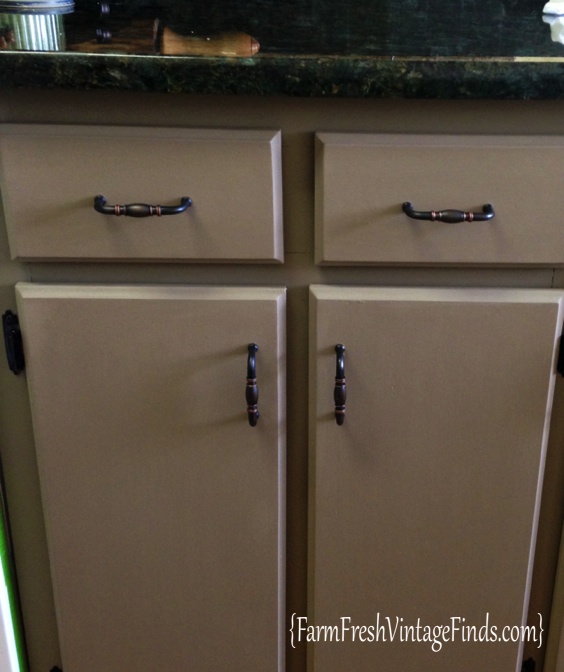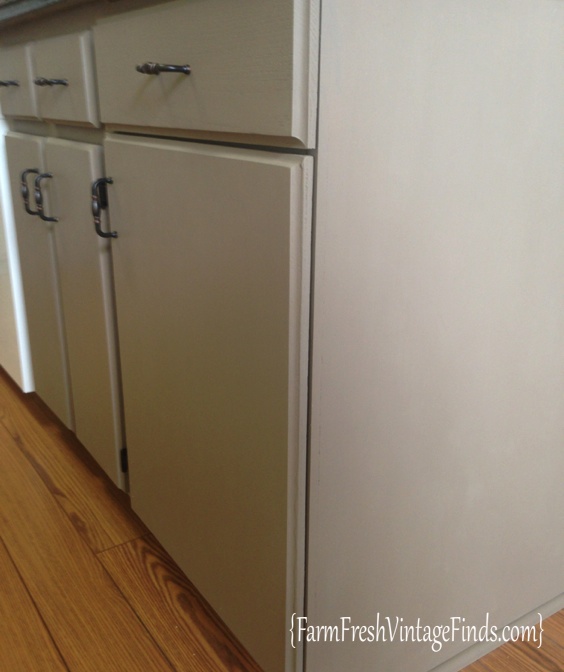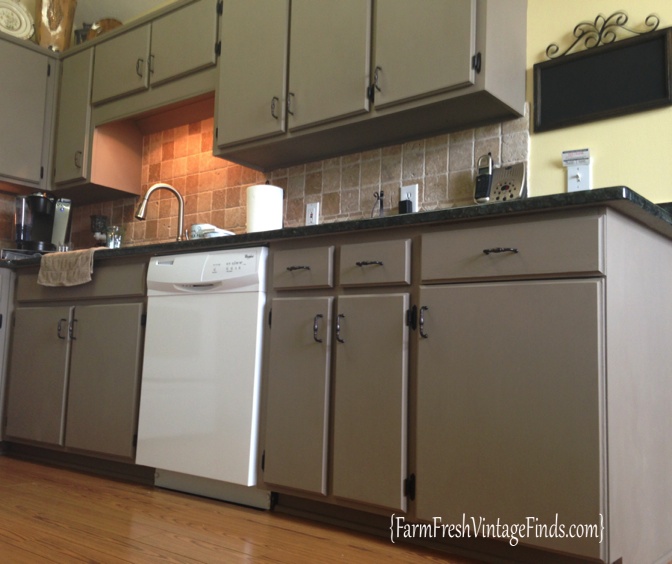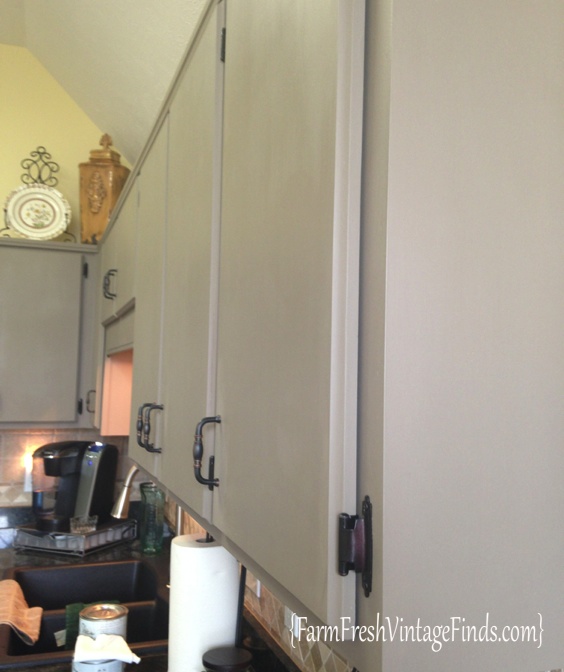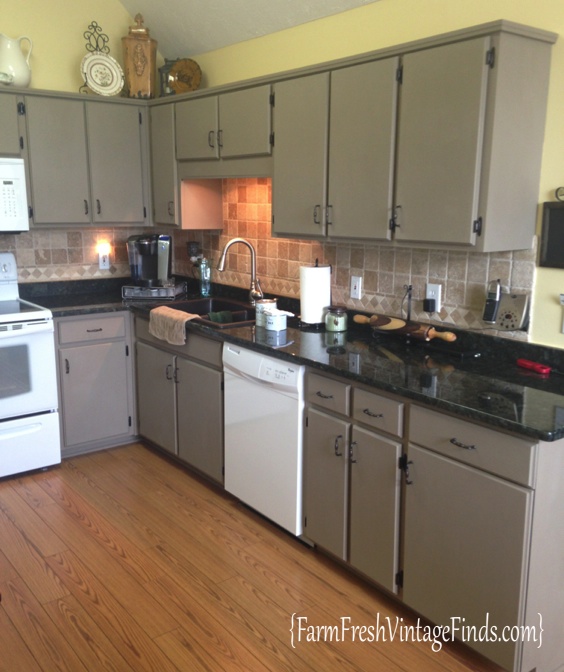 Do you have furniture or a kitchen you'd like to have painted?  Are you shopping for furniture and need help finding the perfect piece?  Email me at farmfreshvintagefinds@gmail.com for pricing and details about custom work and my current inventory.
Enjoy this post?  Don't forget to check out my Facebook page.
Thanks for reading and feel free to comment below.
~Beth