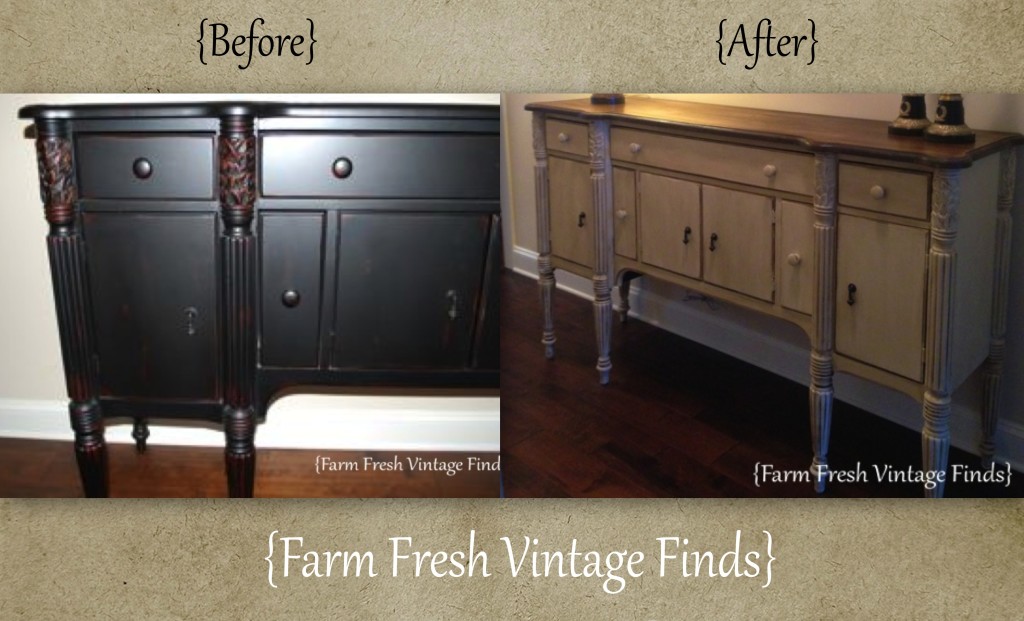 I originally posted about this buffet here.  I've always been frustrated that I wasn't able to get better pictures of it.  During the time I had worked on it it was raining outside so I had to photograph it inside my workshop.  But recently I was able to visit the owner when I dropped off some wicker chairs I had painted for her and she was gracious enough to let me in her home to see how it looked in her foyer.
Just a reminder this is what I started with.  Now let's get something straight I LURVE black furniture.  I've painted countless pieces black.  I think black is timeless and beautiful.  That said, I'm a firm believer that if something doesn't work in your home, you can make it work by transforming it with paint.  My client had just moved into an (incredible) new house and really didn't like how the black just engulfed  the room.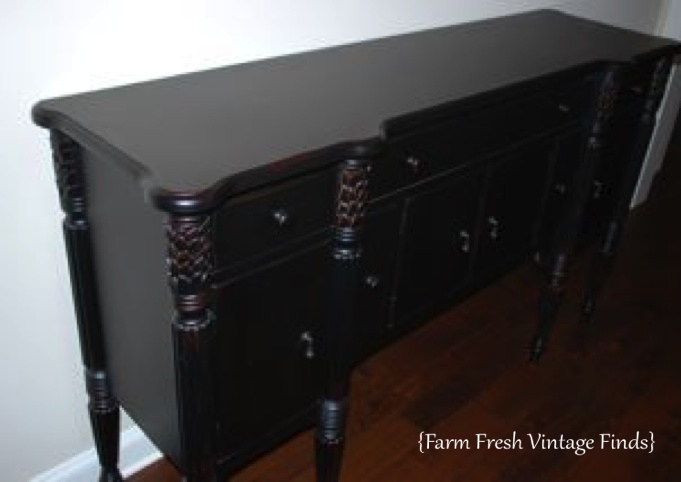 So we transformed it with Annie Sloan Old Ochre.  If you want to see the actual transformation please visit this page to find out all about  how I did it.
 I was thrilled that I was able to strip and sand all of the black paint off the top and refinish it with stain.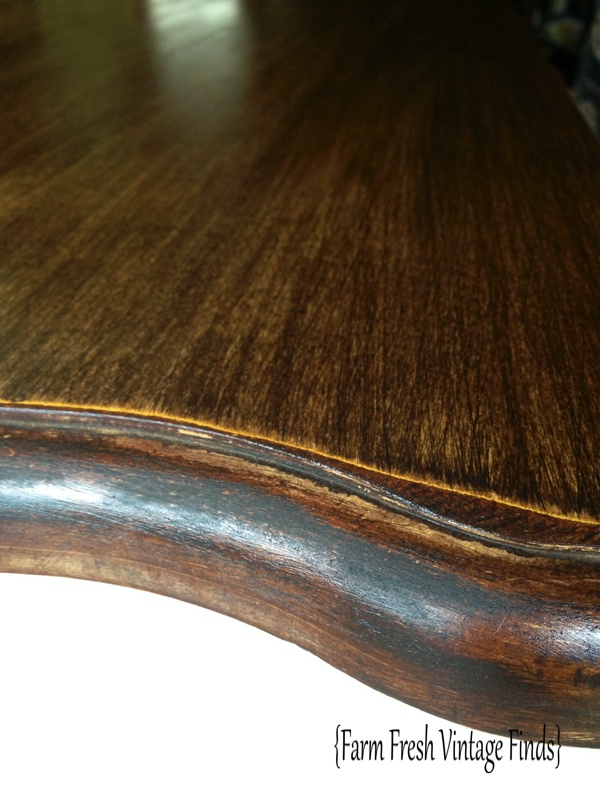 I was also able to use dark wax here and there to really make all the details stand out.
I'm so glad I was able to see how great it fits in now and I'm happy I was able to share it with you guys too.  Thanks for stopping by.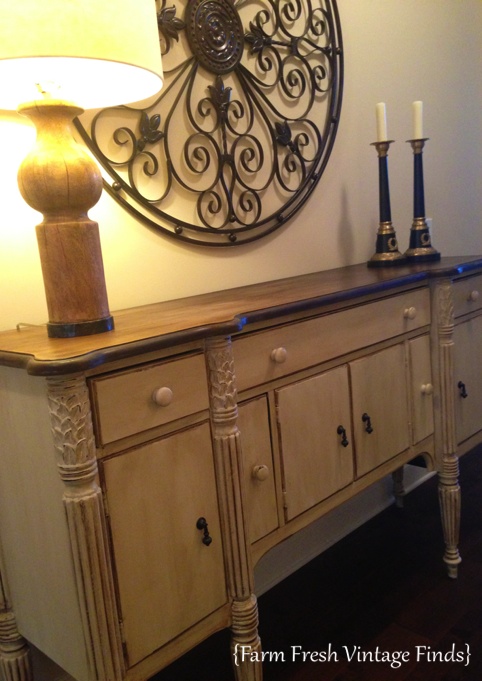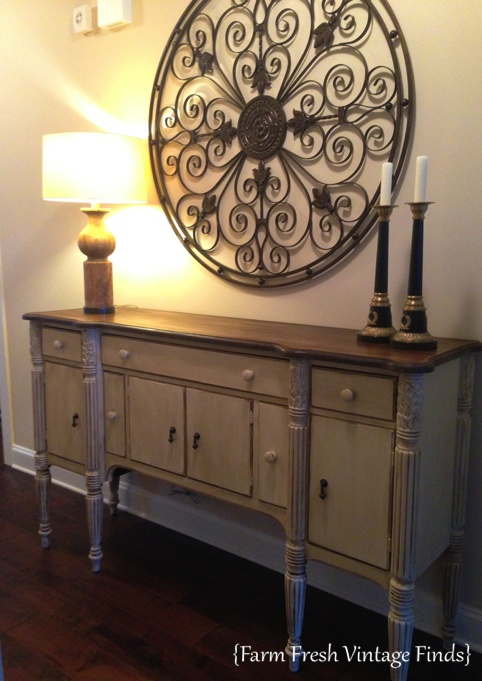 Do you have furniture you'd like to have painted?  Email me at farmfreshvintagefinds@gmail.com for pricing and details about custom work.
Don't forget to subscribe to get all the latest info delivered directly to your inbox and please check out my Facebook page.
Thanks for reading and commenting below.