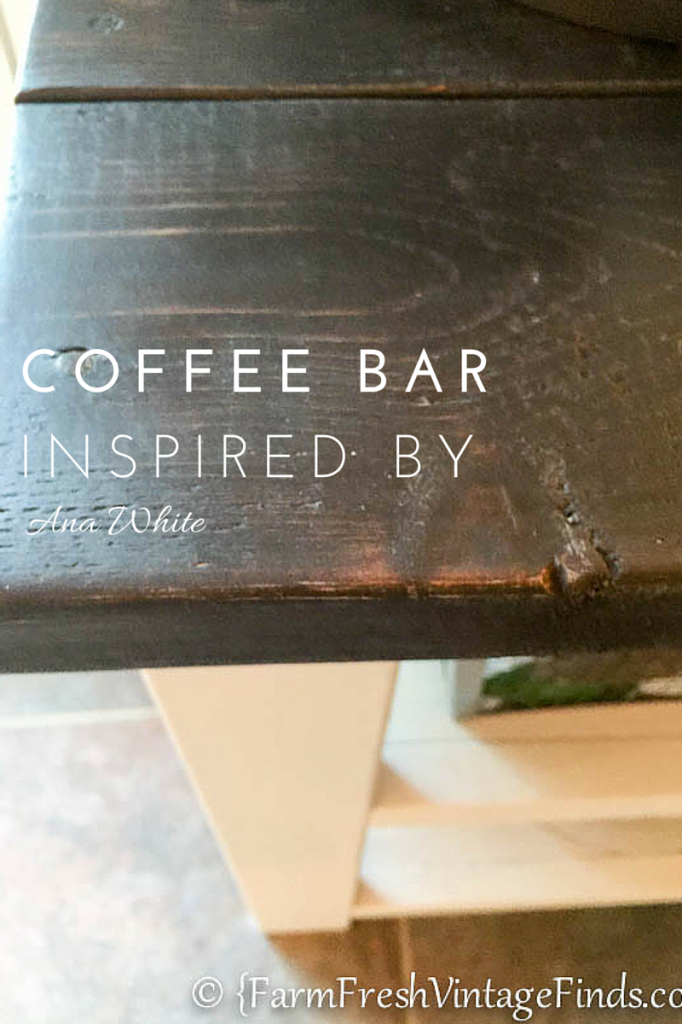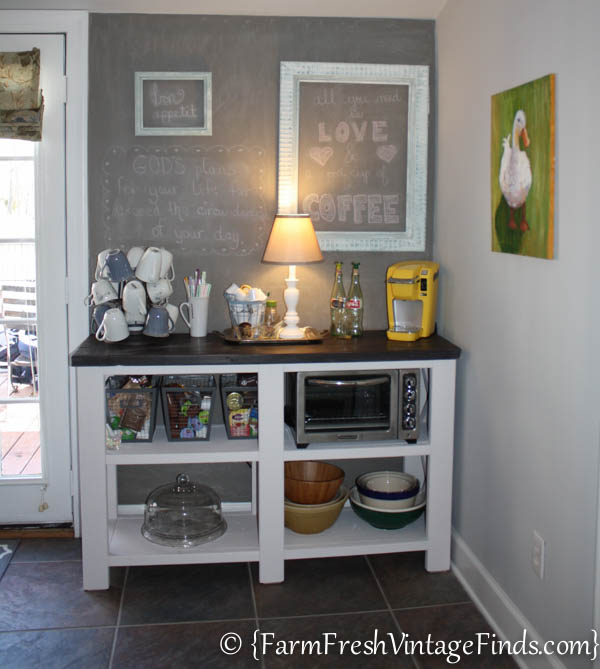 Today I'm joining some of my favorite blogging peeps to bring you a special treat!  We are posting furniture makeovers that were "Inspired By" some of our favorite places, people and things.  Be sure and visit the links found at the bottom of this post to see lots of great makeovers.
For my project I decided to build something from scratch, with the help of Prince Charming of course.  I've been wanting to build a coffee bar for quite some time now so when he agreed to help it was game on!  Prince Charming actually really likes building things.  I consider myself lucky because I always have ideas but I'm never quite sure how to make them happen.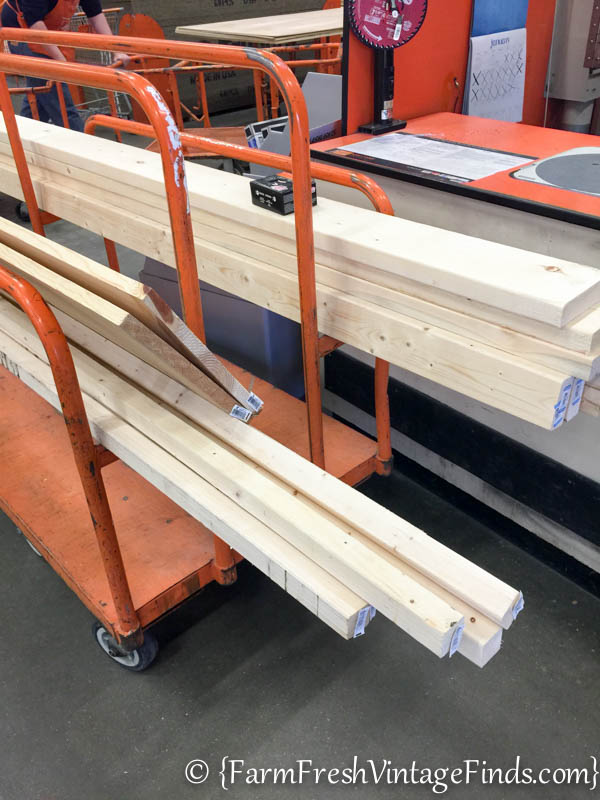 I had previously found a sofa table from Ana White, you can see it here that I really thought would make a fabulous coffee bar.  She provides plans and directions to all sorts of things on her site so even if you're just starting to build furniture there's something for you.  We had to modify the size of ours because our space is a little smaller than the sofa table but after modifying the dimensions everything else was the same.  So off to Home Depot we went to pick up our lumber.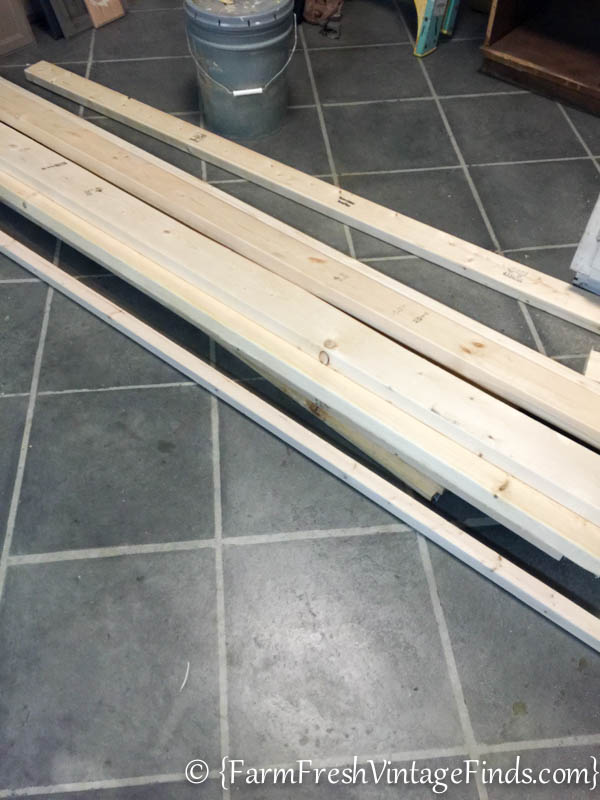 Ana's directions and plans are very easy to follow.  She really takes the guess work out of the planning so you can get to work almost immediately.  We cut and nailed, screwed and sanded….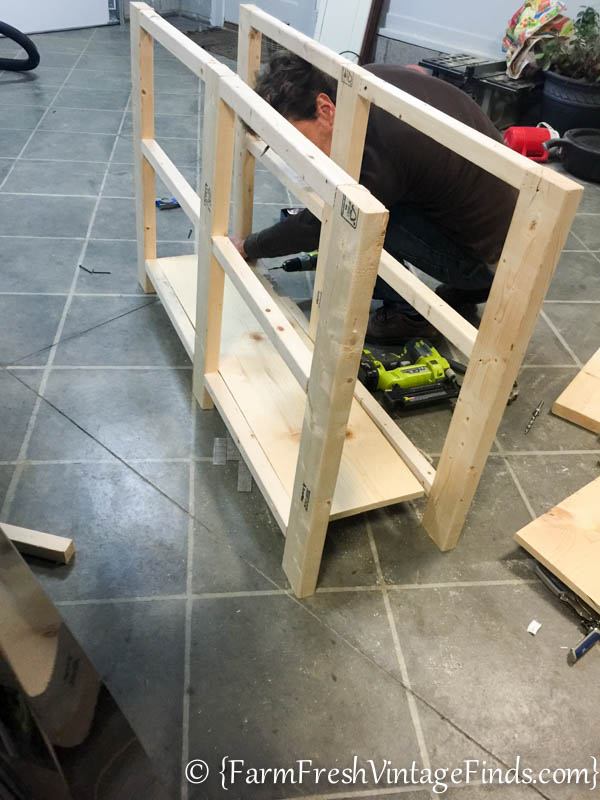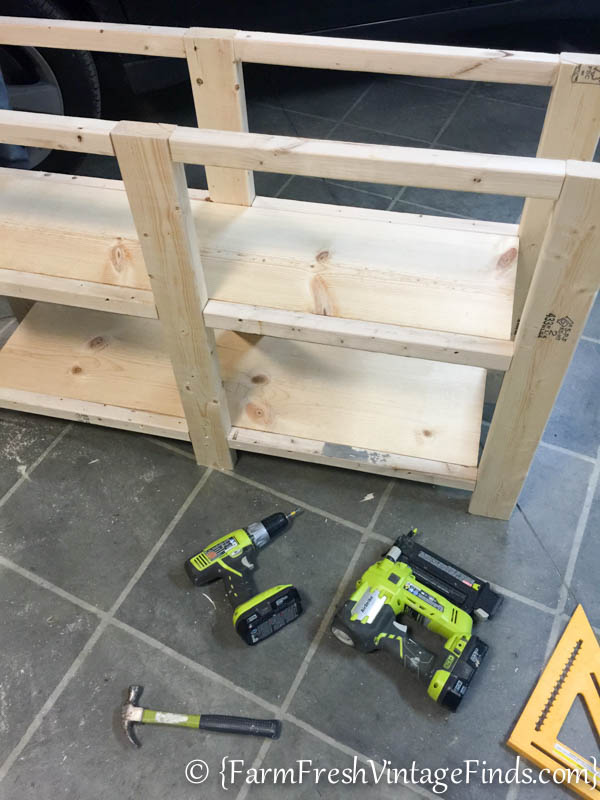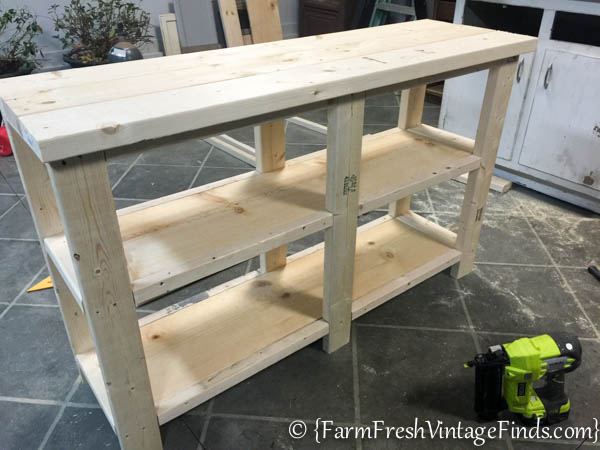 and before you know it it was time for stain and paint.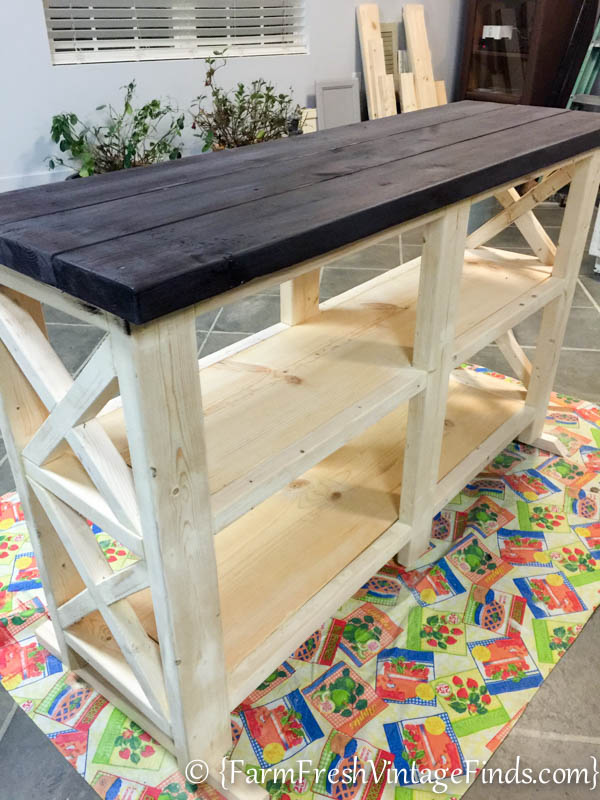 I used several different products for the finish.  I knew I want the top to remain stained wood but I didn't want it to look like I just stained some new lumber.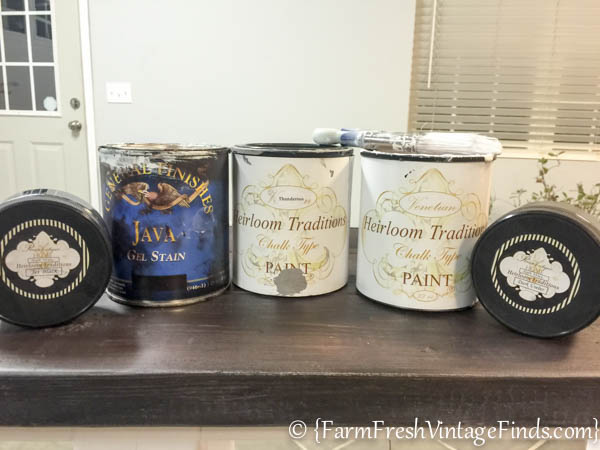 So instead I stained the wood with General Finishes Java Gel Stain first.   Then I washed over it with a mixture of Heirloom Traditions Chalk Type paint (in the color Thunderous) and water.  After that I dry brushed some HT Chalk Type paint in Venetian and finally used two waxes, Jet Black and Dark Umber to finish it off and seal it.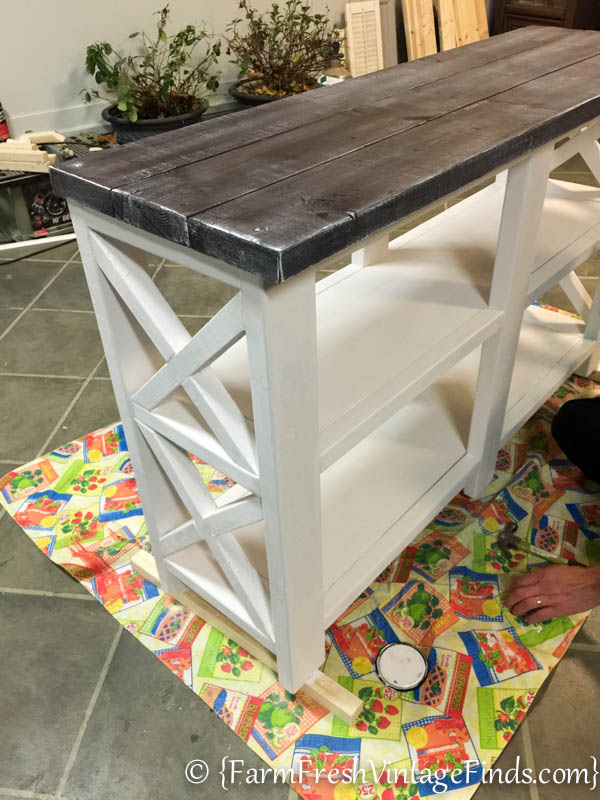 Next we painted the entire base with Venetian, a beautiful soft white.  So clean and fresh.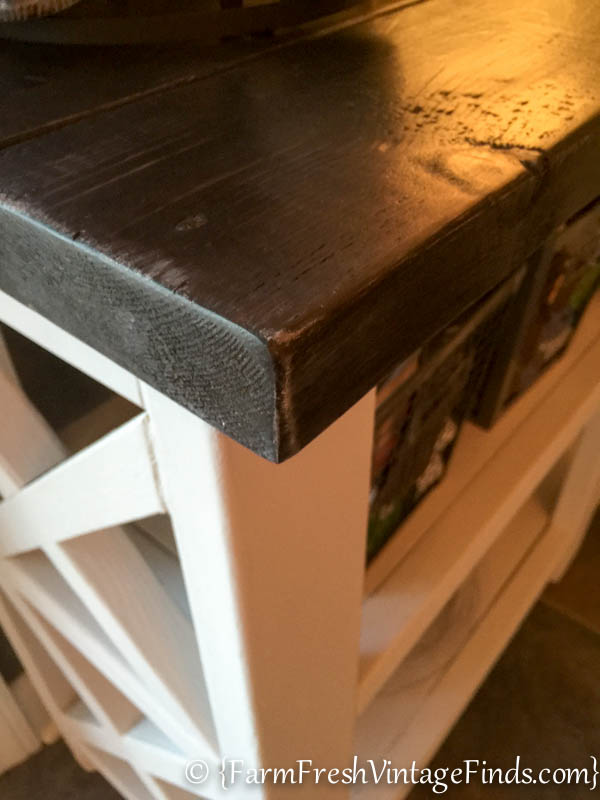 I love how the stain, paint and wax layers make this new wood top look like a reclaimed wood top.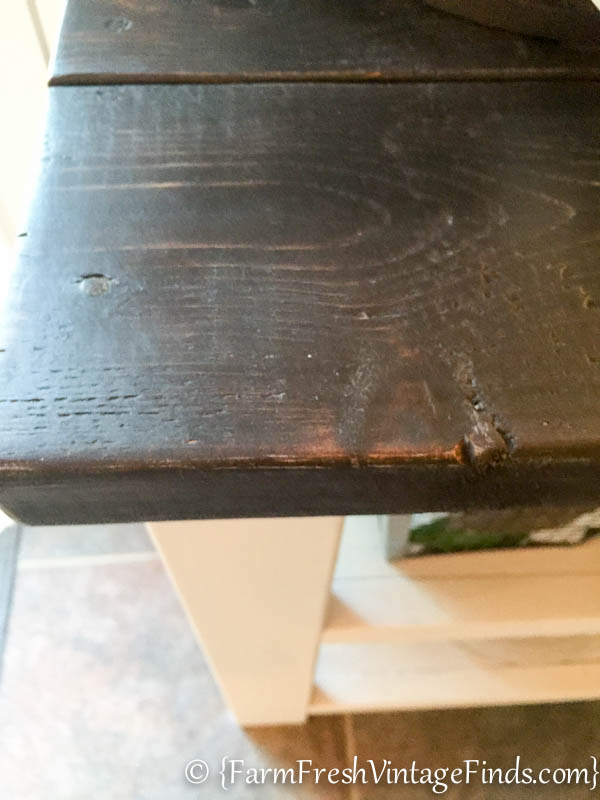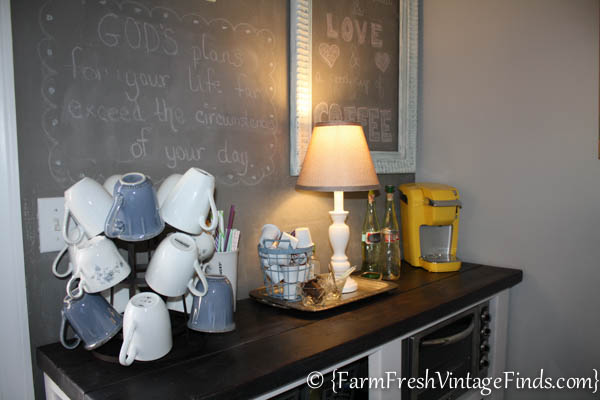 Then it was on to my favorite part….adding the pretty stuff.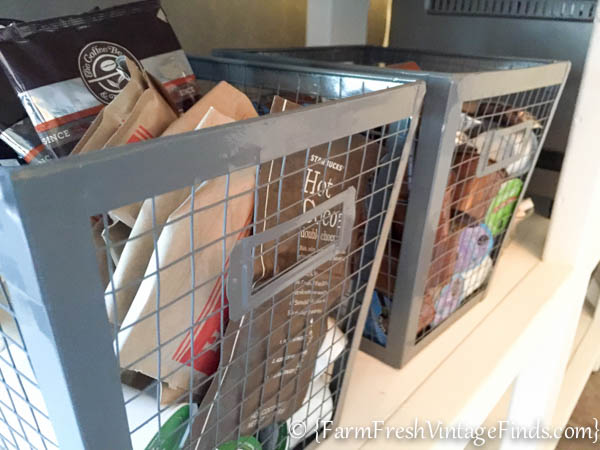 I got these wire baskets at Target to hold all my k-cup goodness and packets of Hot Cocoa.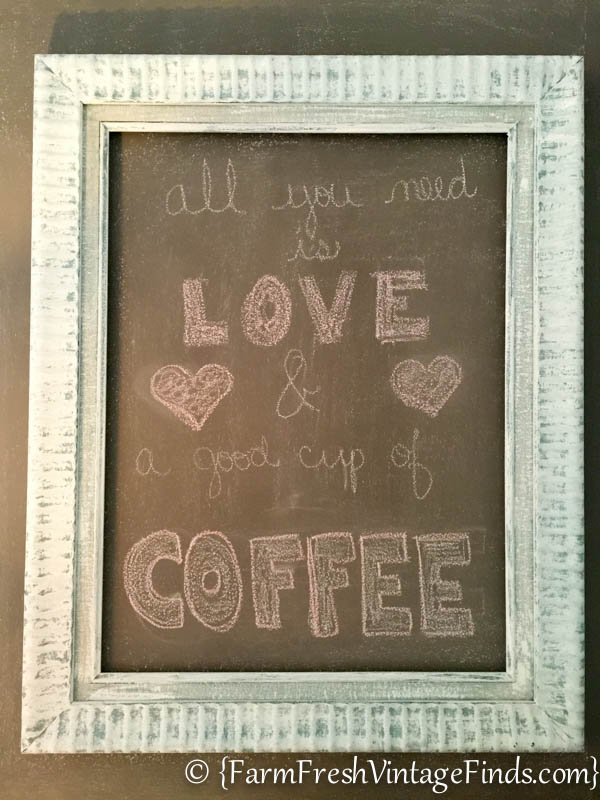 I even painted the wall behind the coffee bar with Heirloom Traditions Chalk Type paint and created a chalkboard so I can write my favorite quotes and fun messages to my family.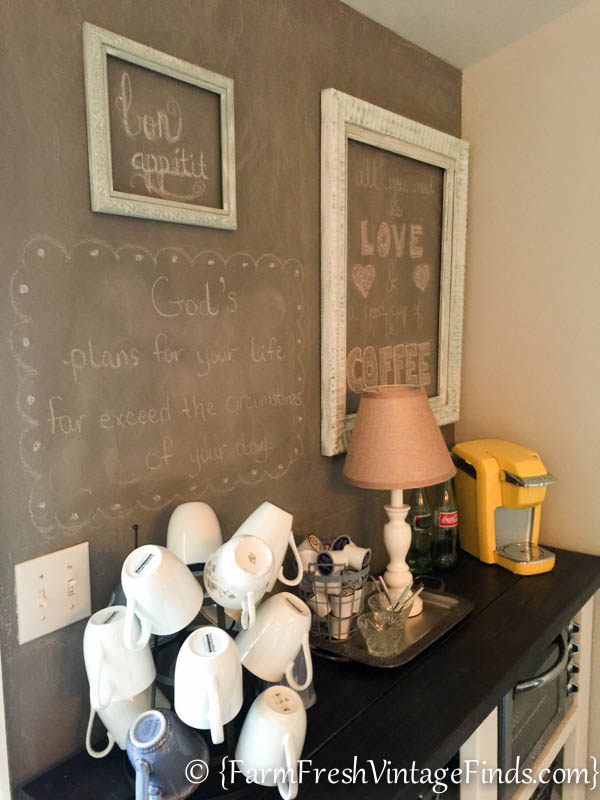 I couldn't be happier with how it turned out.  And thanks to Ana White it was easy to build.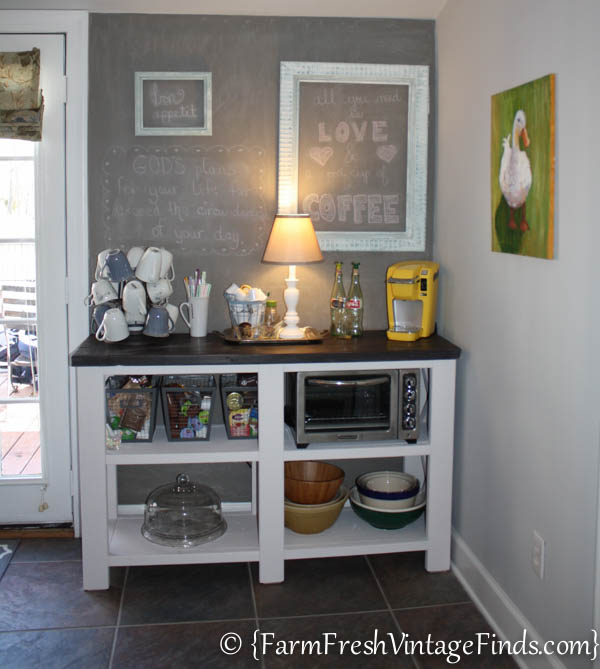 Thanks for joining me today.  Now be sure and brew yourself a cup and check out all my talented friends and their makeovers.  I know they're going to be GREAT!
Have a great day friends and I'll see ya next time!