Raise your hand if you have one of these in your house?  I think I know 5 people that have this same coffee table and while it is a great solid wood piece this one wasn't in the best condition when I bought it.  I felt like it needed a little something.  So I searched the internet for some inspiration but still didn't see anything different.  And then it hit me…..chalkboard paint, that's it!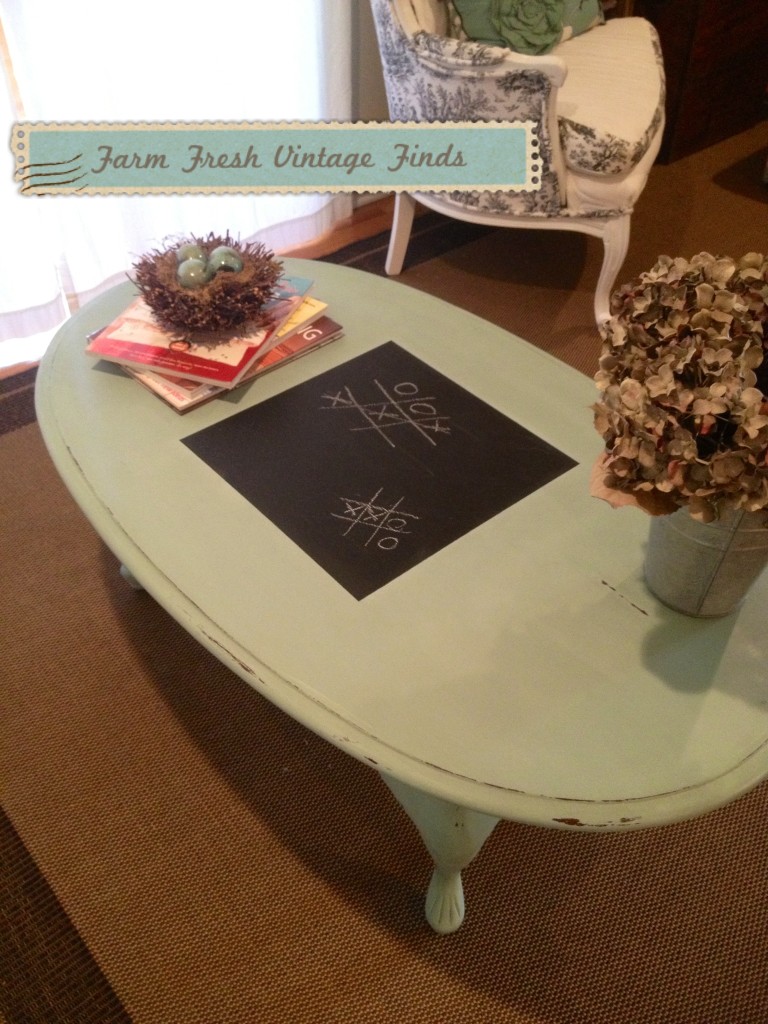 Add in a little Annie Sloan Duck Egg and some distressing and you have a whole new look!  I like unexpected fun things in a room and I think this hits the nail right on the head in that department.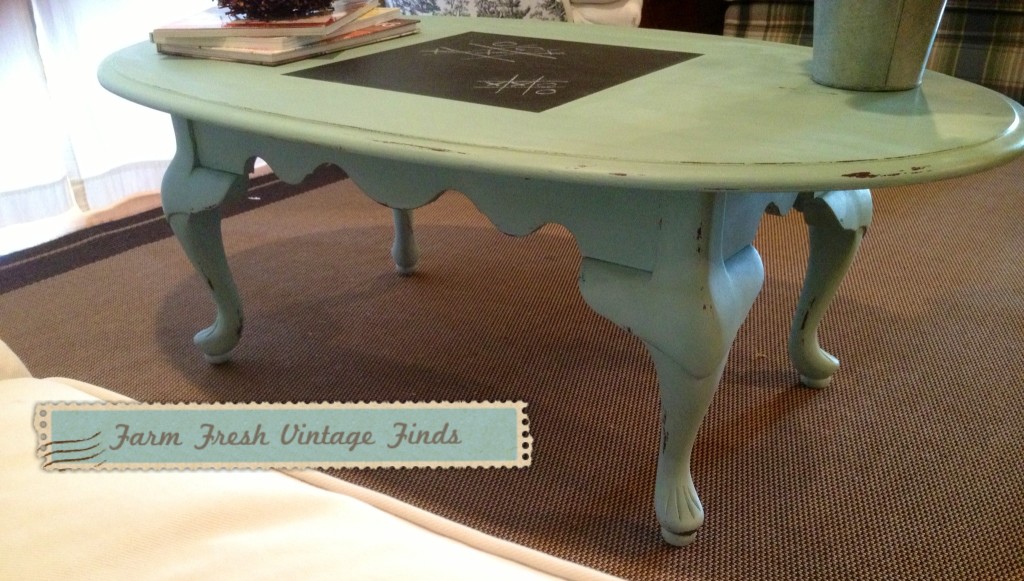 I'm off  to play some tic tac toe with my kids and leave them some fun notes on it.
This coffee table is SOLD.  If you would like to see my other items for sale please click here.