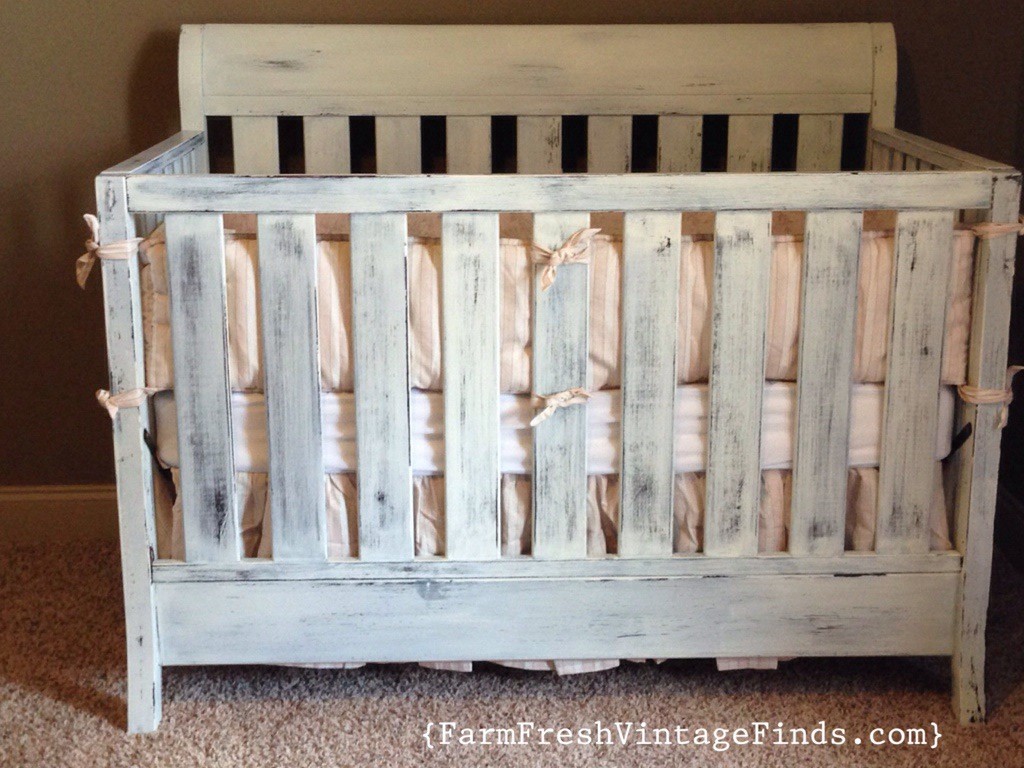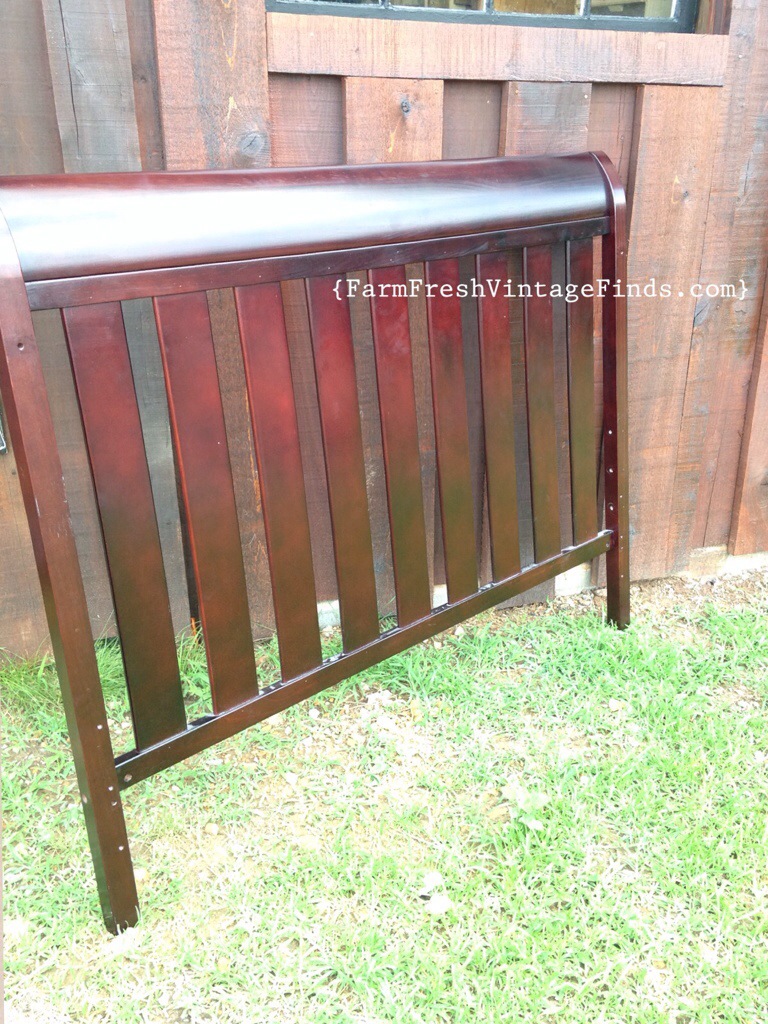 I wanted this crib transformation to be perfect for my client.  She said she wanted a distressed shabby chic look and  I WAS ALL OVER IT!  I instantly knew Miss Mustard Seed's Linen Milk Paint was the way to go.
MMSMP is safe and derived from minerals so it's not going to be toxic if ingested.
(Read this little excerpt per the MMSMP FAQ-"Milk Paint is made from 100% natural ingredients. It's a powdered, no VOC's product that can be traced back all the way to ancient carvings and art. It is safe for children's furniture, painting projects indoors and use during pregnancy. It is made of only five natural ingredients – clay, limestone, chalk, casein (milk protein) and iron oxides for pigments.")
I also made sure to use a safe sealer hemp oil, because it is food safe.
I sanded the bed down all over so that the paint would adhere and then painted 2-3 coats all over.  After the paint was dry I distressed for the shabby chic look and then sealed.
It was a VERY time consuming process that was tedious….all those slats.  BUT in the end it was worth all the hard work.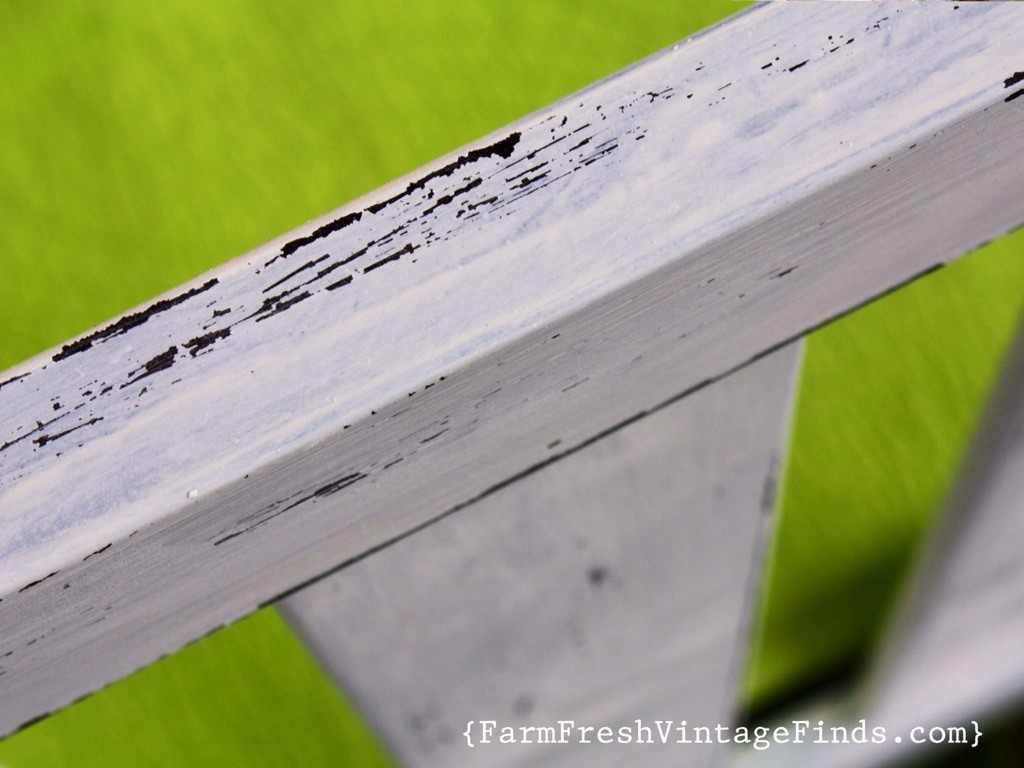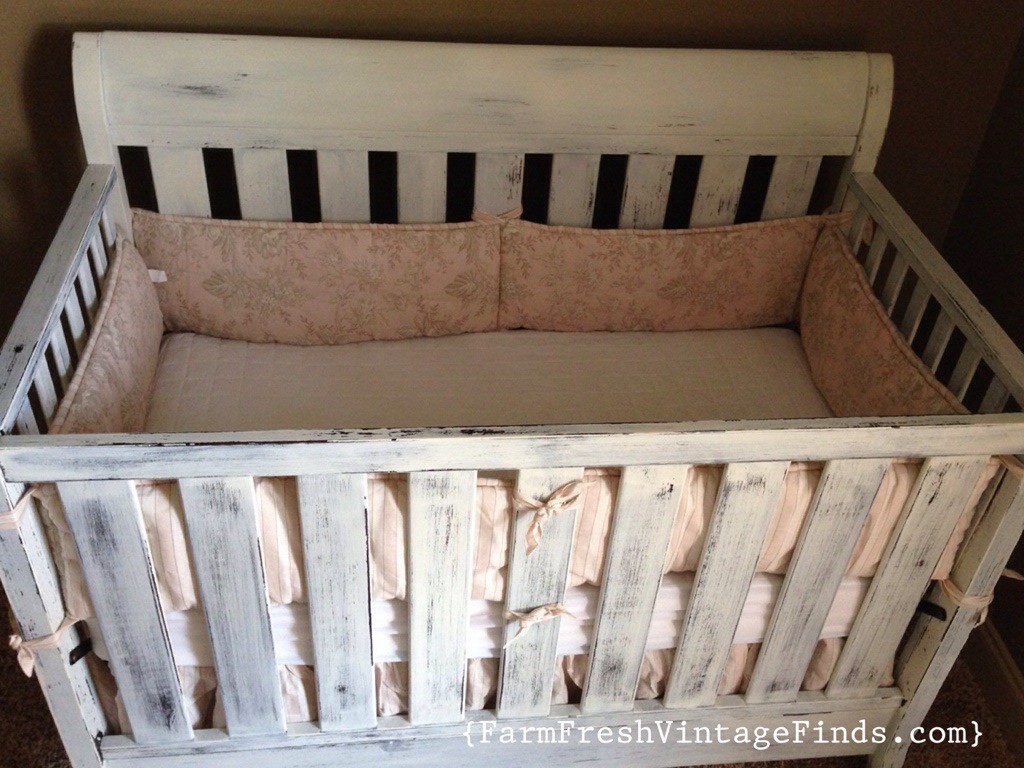 And here it is in my client's home with the most adorable bedding.  Don't you just want to watch a baby sleep now?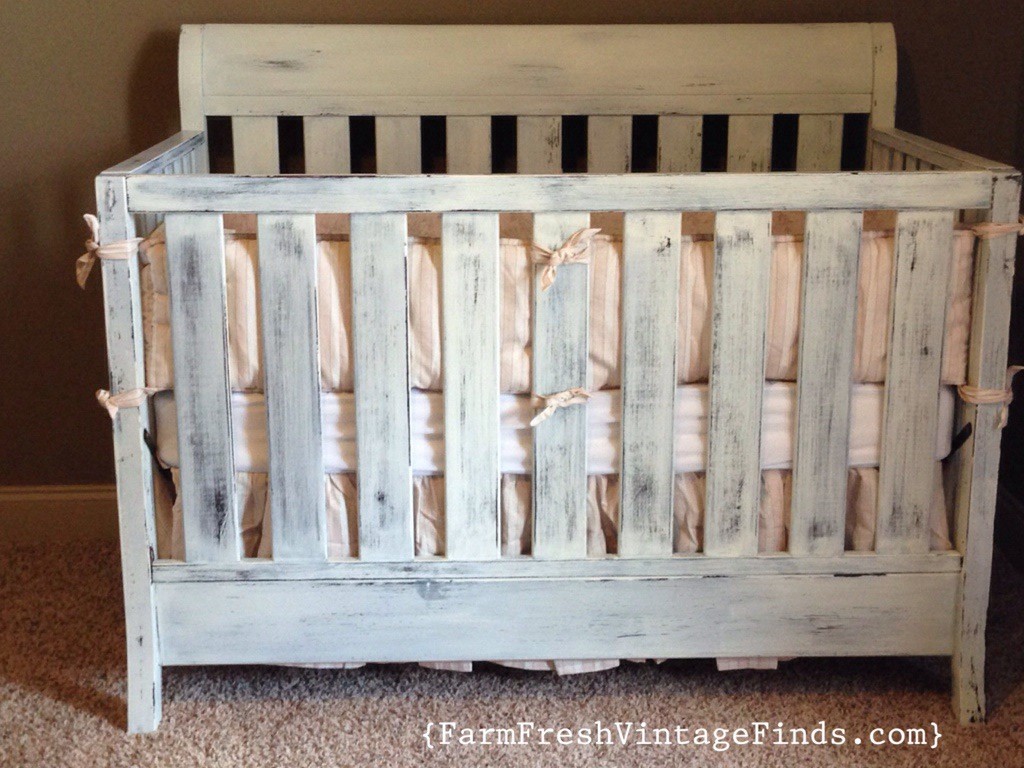 Do you have furniture you'd like to have painted?  Are you shopping for furniture and need help finding the perfect piece?  Email me at farmfreshvintagefinds@gmail.com for pricing and details about custom work and my current inventory.
Enjoy this post?  Don't forget to subscribe to get all the latest info delivered directly to your inbox and please check out my Facebook page.
Thanks for reading and feel free to comment below.
~Beth
None found.