One of my absolute favorite things about my job is that I get to help people figure out ways to use their furniture in more functional ways as their families grow.  These are just two of the dressers I've redone for some fabulous expectant families.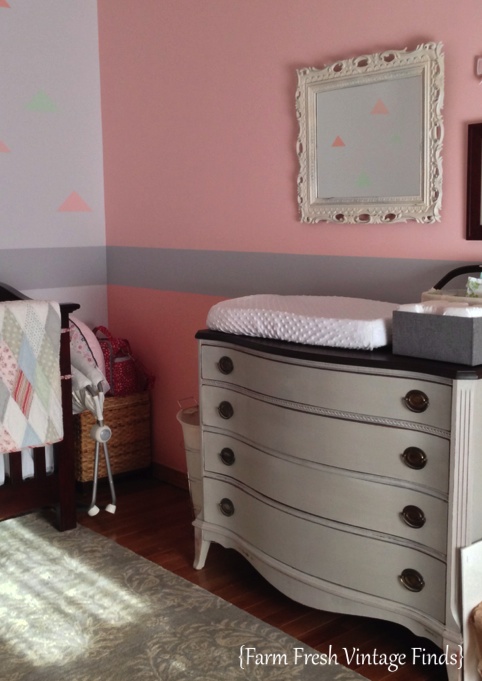 You may remember the transformation of this dresser.  If not you can check it out here.  It's proof that you don't have to use a regular changing table in your nursery.  A dresser like this is great because it can grow with your child and provides tons of storage.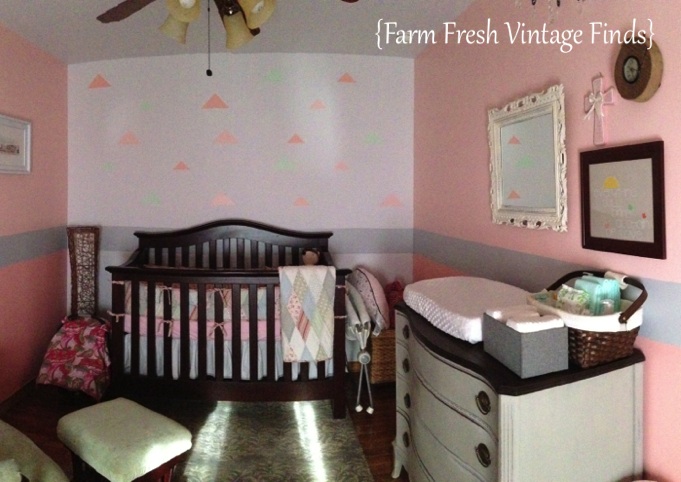 This dresser was really boring when I purchased it on a picking trip.  My friend was expecting her second son and needed something to store all of her boys things and change diapers on.  This dresser was the perfect option.  I painted it in Annie Sloan Aubusson Blue and then spray painted the handles silver.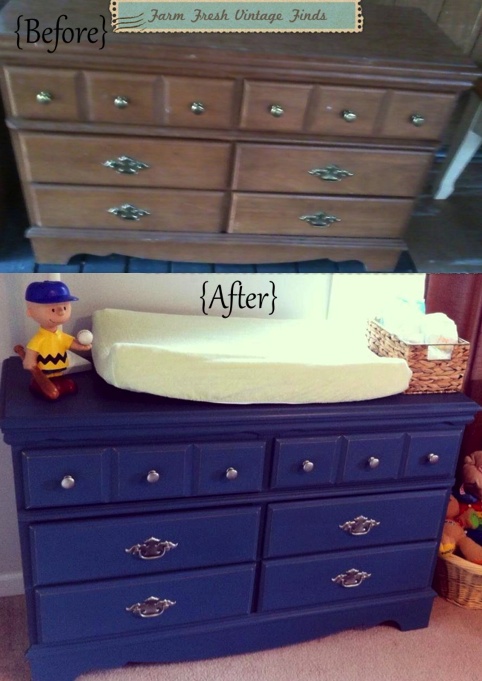 And if by chance you do have a traditional changing table that you not longer use.  It can be transformed into the perfect drink station.  I painted this one with lime green spray paint and added a chalk board to the side for a fun message area.  My friend that purchased it uses it pool side.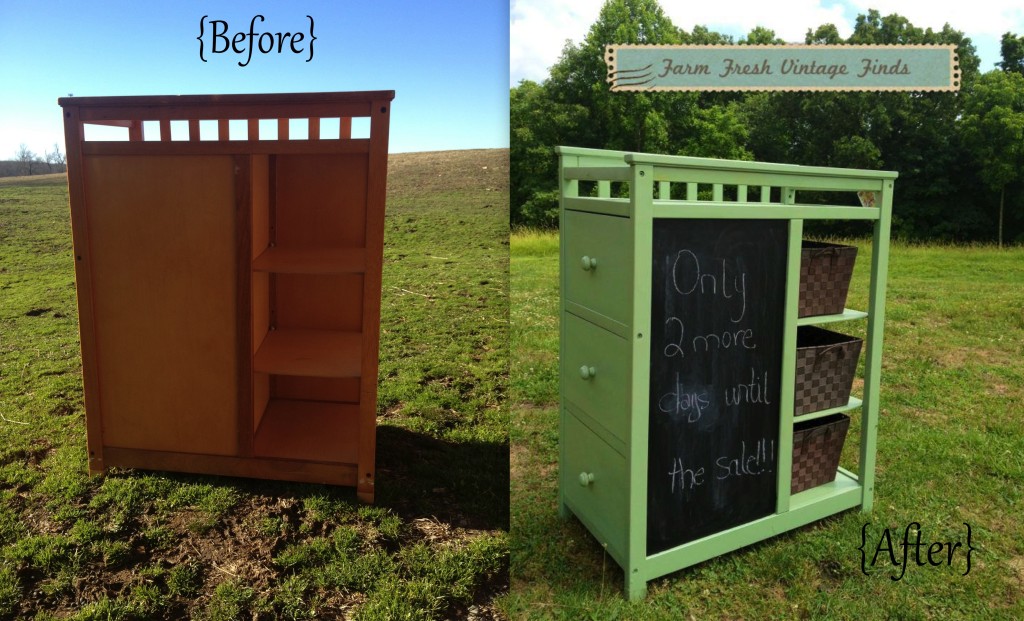 Or you can even do what my friend Serena over at Thrift Diving did and turn an unused changing table into a desk.  Isn't it fabulous!  No matter what with a little imagination and some elbow grease it's possible to make your home furnishings fit your needs.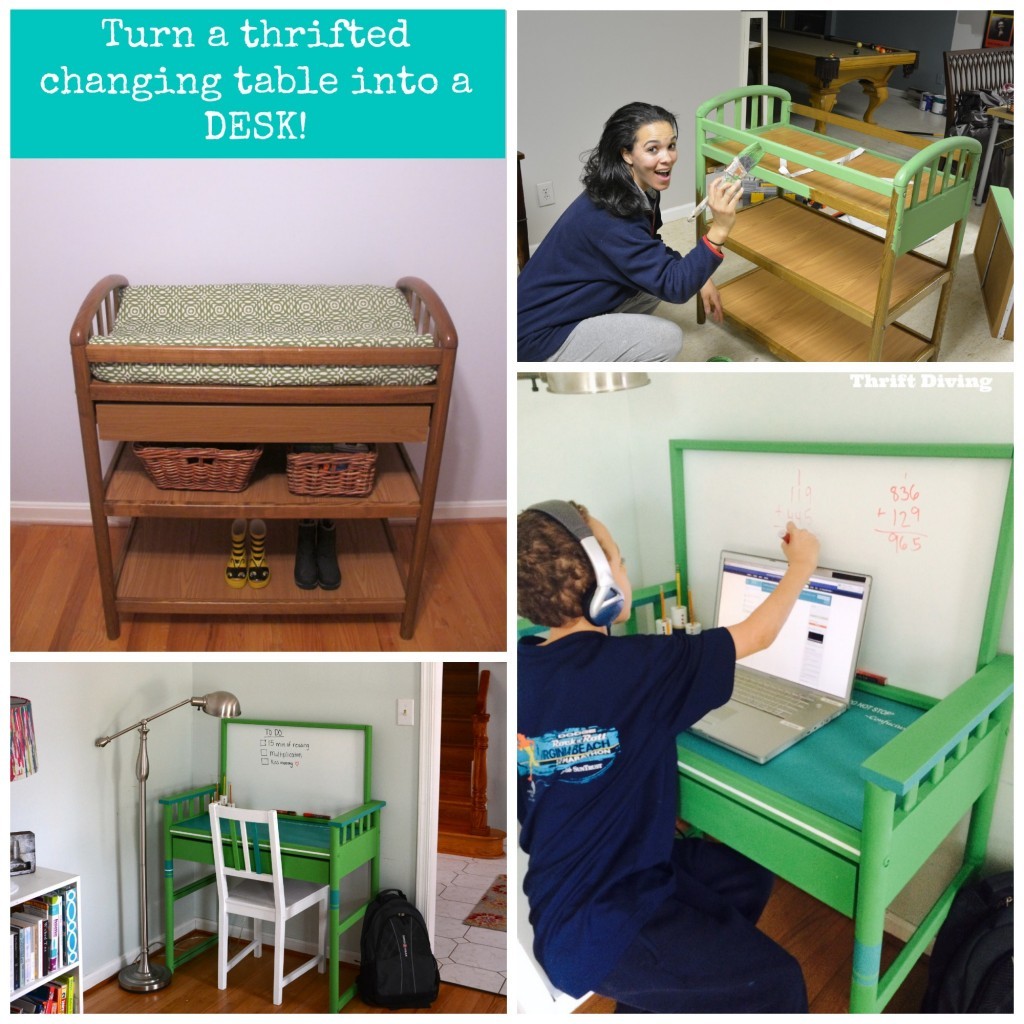 Do you have furniture you'd like to have painted?  Email me at farmfreshvintagefinds@gmail.com for pricing and details about custom work.
Don't forget to subscribe to get all the latest info delivered directly to your inbox and please check out my Facebook page.
Thanks for reading and commenting below.