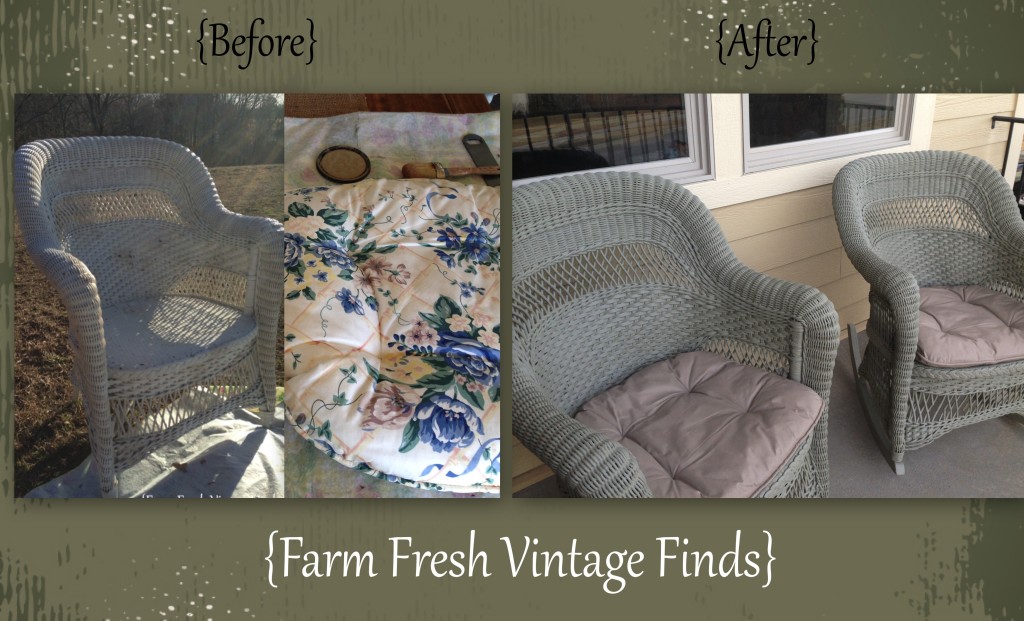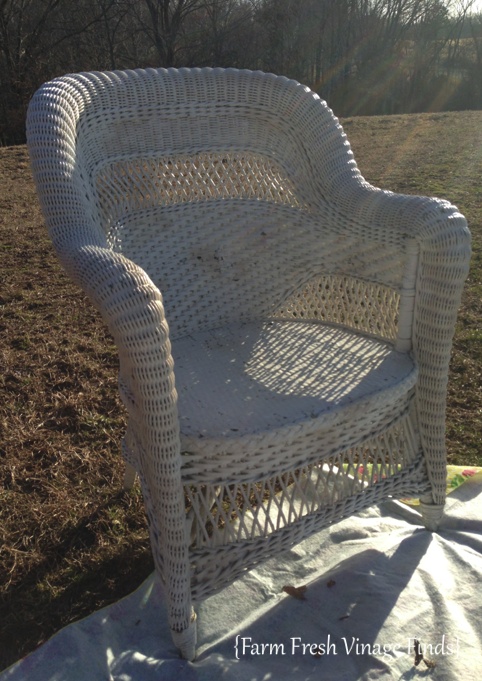 These wicker chairs came to me in pretty rough shape.  Their white paint was flaking off all over so they needed repainting pretty severely.  My client wanted to put them on the front porch of her new house.  She told me that they were her grandmothers and had always been on her porch.  I had just finished this buffet for her and was happy to be asked to do another project for her.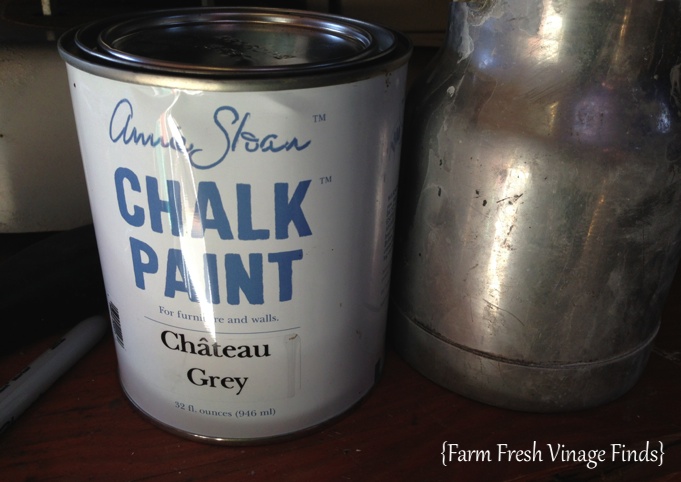 We decided on Chateau Grey for the chairs.  Her house is painted in Sherwin Williams Basket Beige and Softer Tan so I thought this would look great with her current color scheme.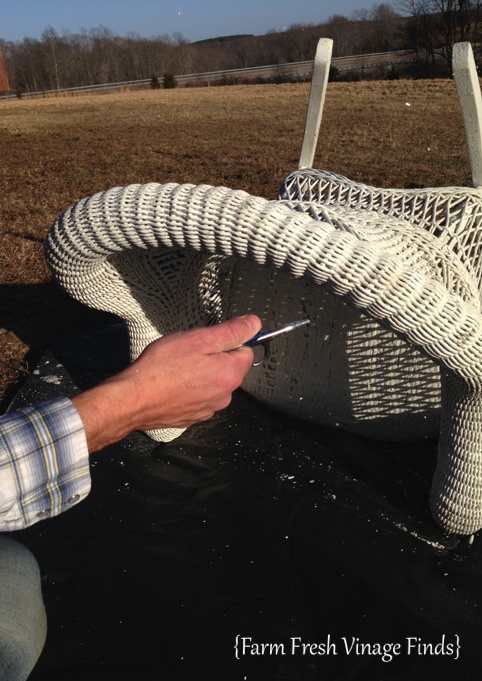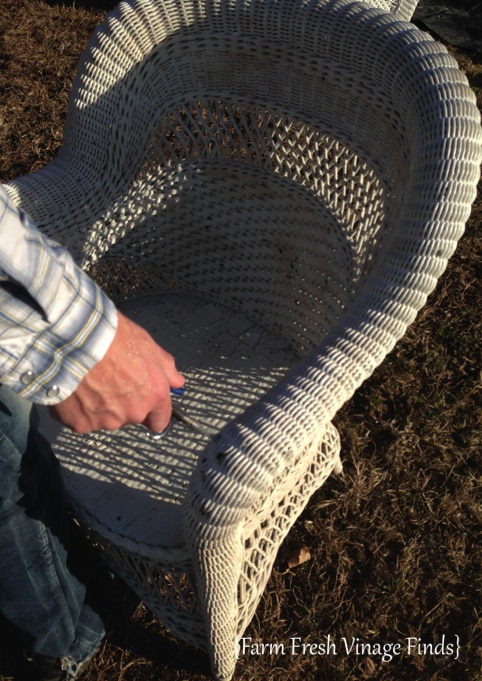 First Prince Charming (AKA the hubby) used a fine brush to knock all of the loose paint off.  Then he blew the rest of the old chipping paint off with the air compressor.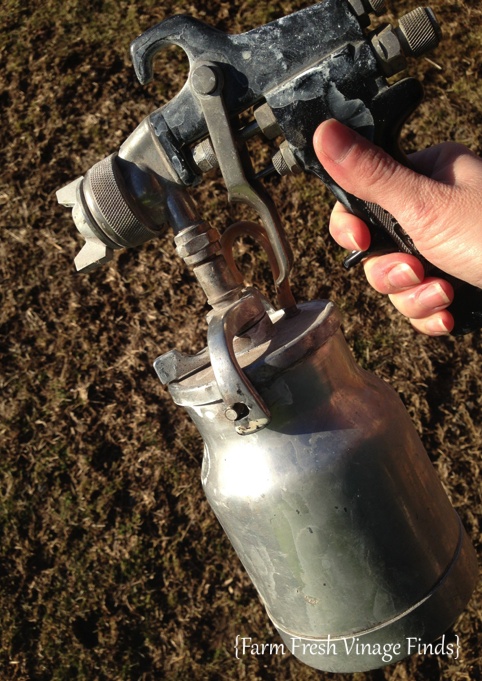 After all the prep was done it was time to break out the paint sprayer.  I've had this sprayer for years and it's very old but still works great.  It's silly but a dear friend, who passed away a few years ago, gave it to me and it means a lot to me.  Isn't it funny how something so seemingly insignificant can mean so much to you.  OK sorry back to the chairs…..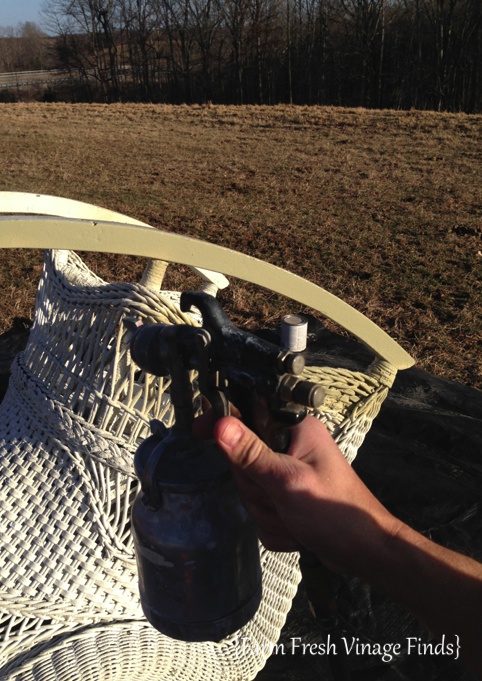 We decided to thin the paint a little as Annie Sloan Chalk Paint is pretty thick.  I didn't measure it out but I'd say it was a ratio of one part water to two parts paint.  Depending on your sprayer you'll have to adjust your mix.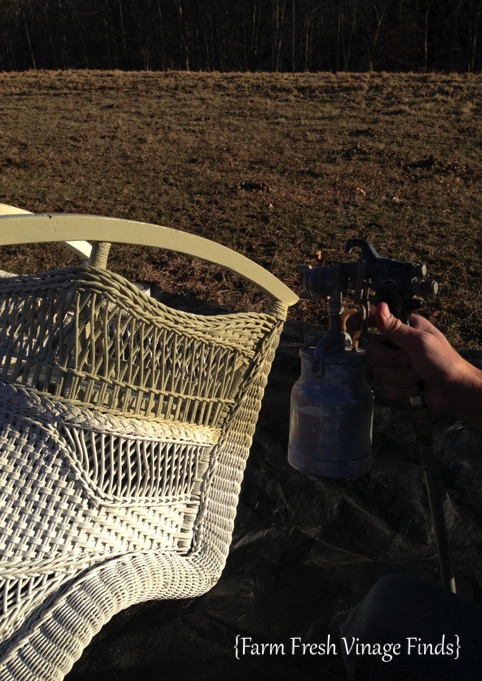 For me there's no huge science to spray painting.  You have to make sure and hold the sprayer 12″ to 18″ or so away from the item you're painting.  And you want to use swift fluid motions back and forth being sure not to apply too much paint at once.  Other than that it's pretty simple.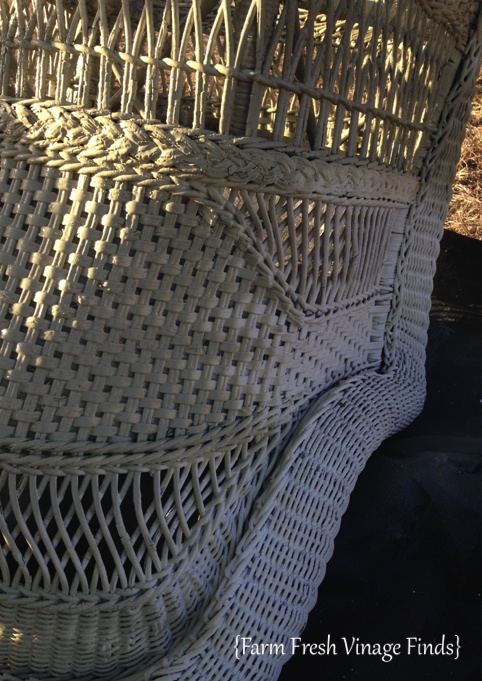 I like to do the underside of a chair first.  This insures good coverage and just looks better overall.  I apologize that some of these pictures are so dark.  This was the first warm day we've had in weeks so I took advantage of it and worked more than I photoed.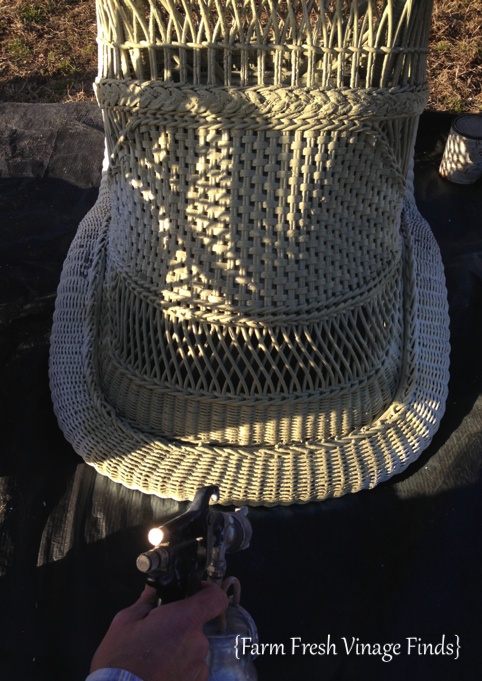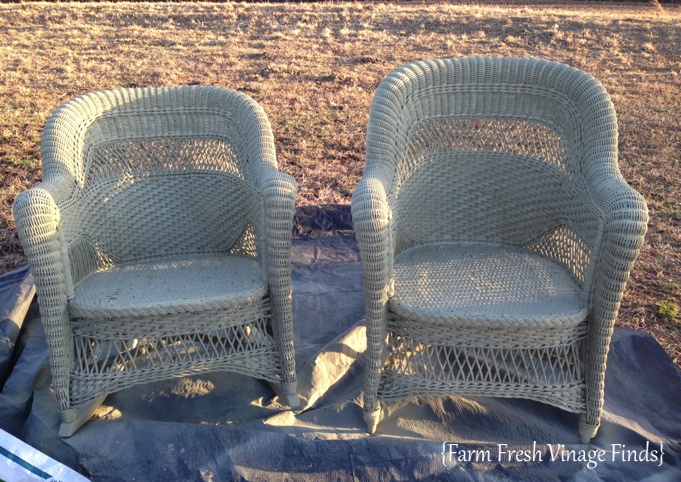 When the chairs were all dry I covered them in 2 generous coats of wax.  Stay tuned for my next post where I'll show you how I painted the flower cushions that go with these chairs.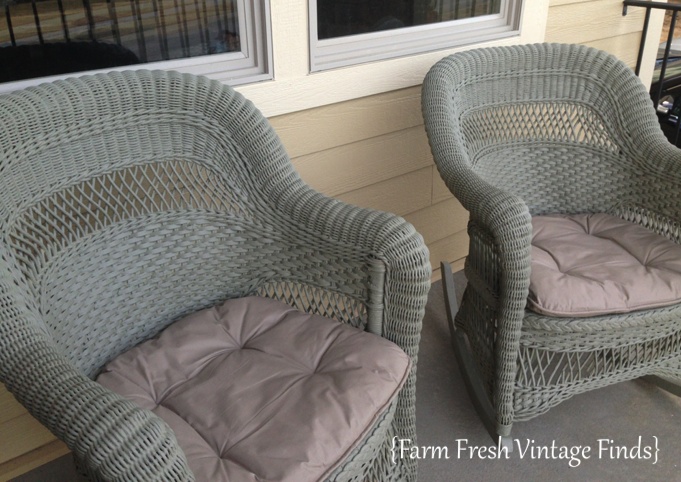 Do you have furniture you'd like to have painted?  Email me at farmfreshvintagefinds@gmail.com for pricing and details about custom work.
Don't forget to subscribe to get all the latest info delivered directly to your inbox and please check out my Facebook page.
Thanks for reading and commenting below.
None found.