I have been wanting to whitewash brick for a really long time.  Problem is….I don't have any brick at my house.  But what I do have is an amazing client that said, "Can you whitewash my brick fireplace?"   Ummmmm let me think about it….YEAH!
UPDATE-I did a quick video in THIS POST.  Click to watch and see just how to whitewash your fireplace.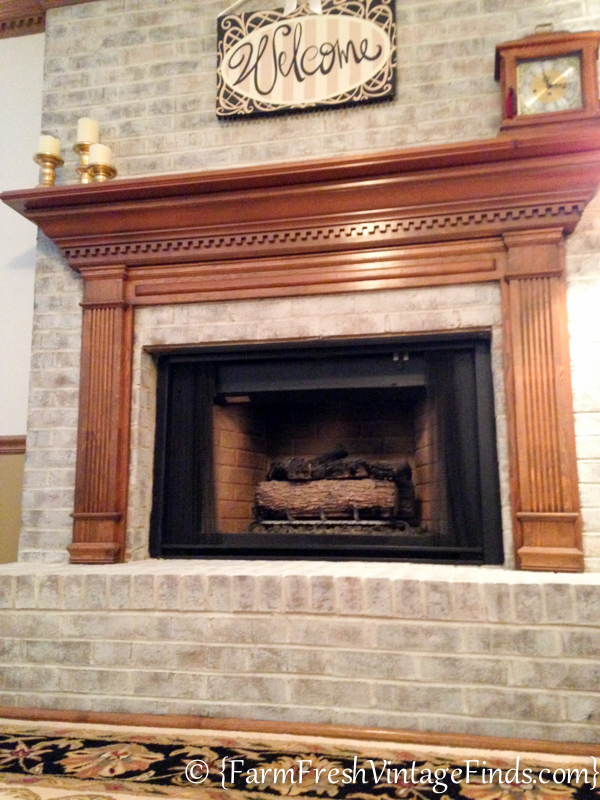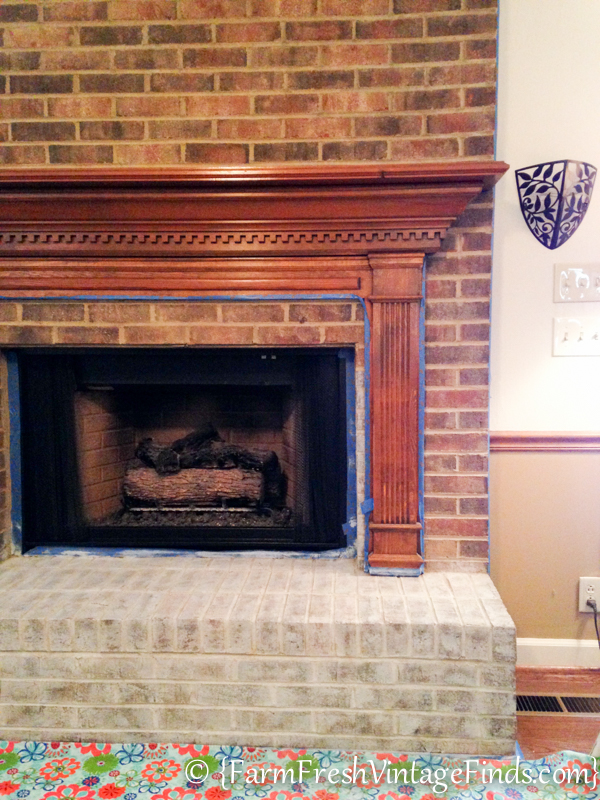 I apologize for not having a better before photo.  I have this problem lately with getting ahead of myself and starting a project before I take a photo so forgive me for only having a partial before photo for you.  But it's the after we all really care about anyway, right?
Whitewashing Brick~What you'll need.
1. Brick
2. Large Paintbrush
3. Rag (in case of drips)
4. Painters tape
5. Paint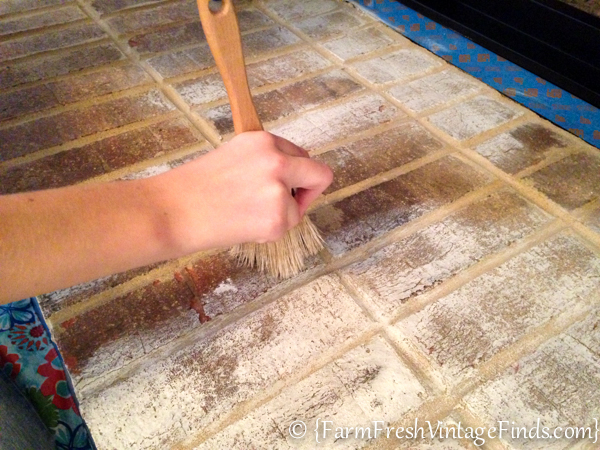 Begin by thinning your paint.  I thinned mine by half (half water/half paint).  I decided to use chalk type paint.  I like using this type of paint because of the chalky finish it leaves on the brick.  It is flat and looks more authentic to me than a latex paint would.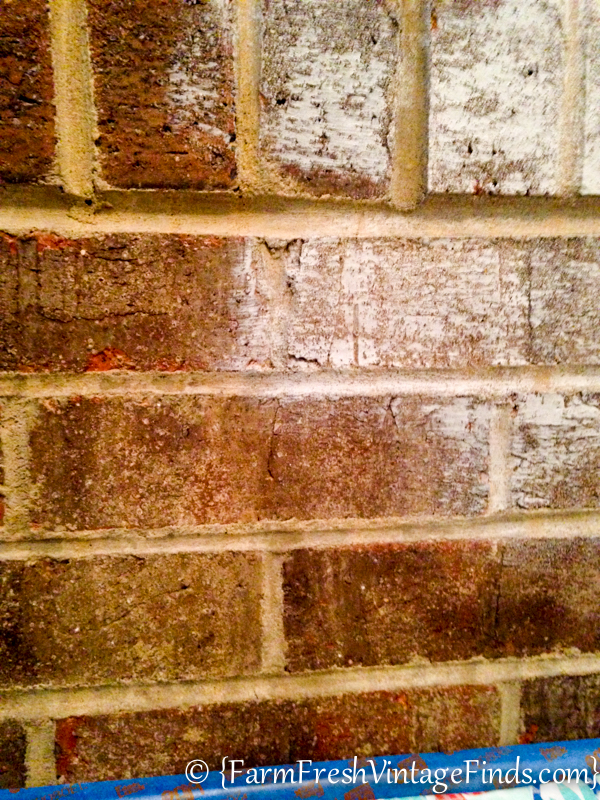 Once you have your paint thinned, apply the paint to your brick slowly, it is always easier to add more paint than it is to take it off.  Brick is porous and will soak up the paint quickly so have a wet cloth handy to dab it off if you don't like it.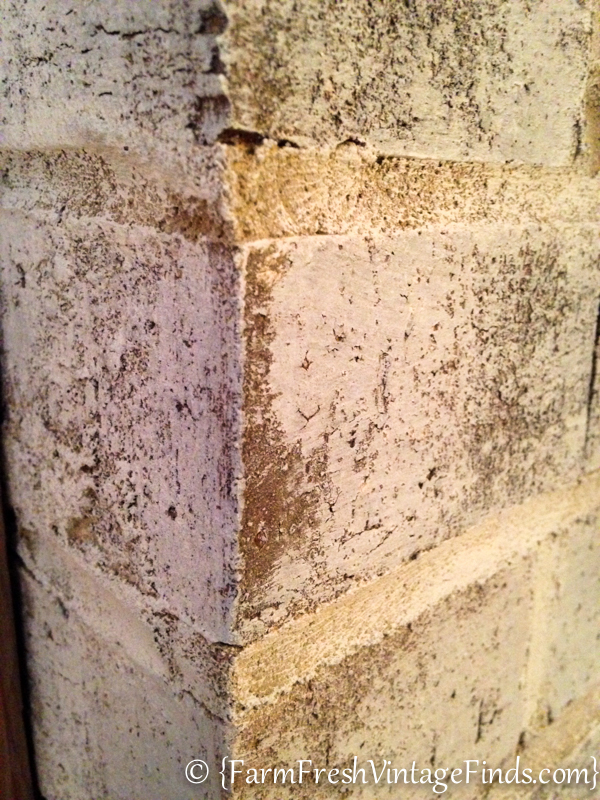 For this application we decide to whitewash the grout as well because the color was fairly different.  However you could just paint the actual brick if you like a strong contrast.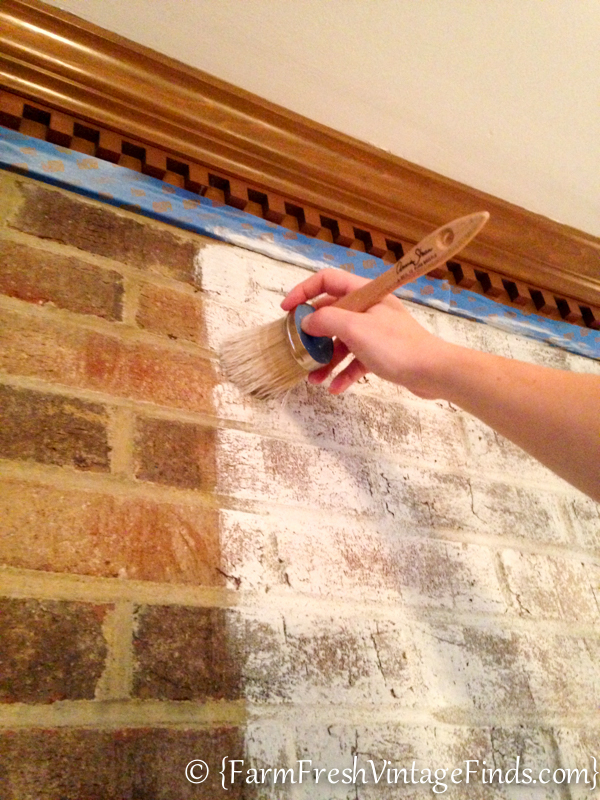 I guess I'd refer to the process as "dusting" the brick with paint.  I didn't completely cover it (you certainly could if you want) but rather dusted over the brick with paint to give it a chalky look.  I recommend working in small areas, and stepping back frequently, to make sure your paint is evenly applied.  Once you've achieved the desired look move on to the next area and continue.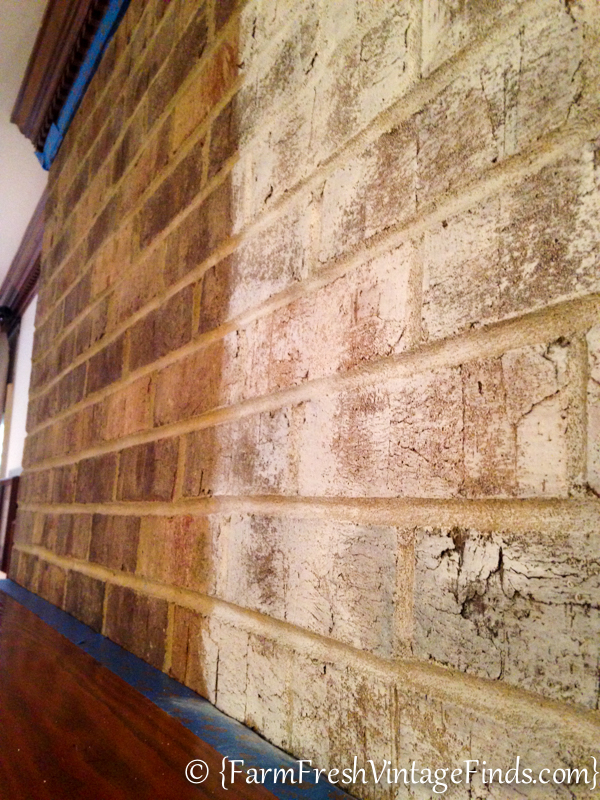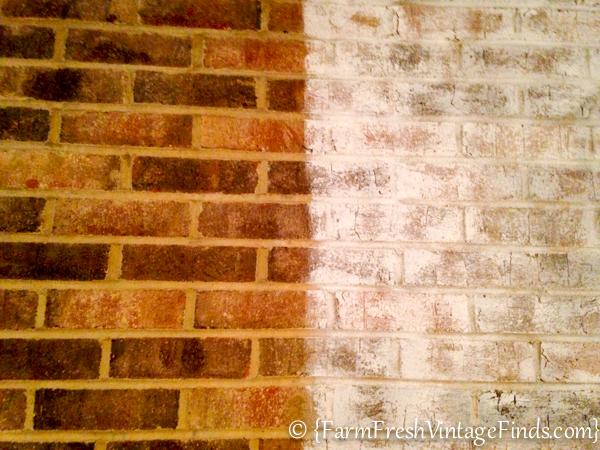 Here is a comparison shot of the brick before and after.  Isn't it wonderful!!!!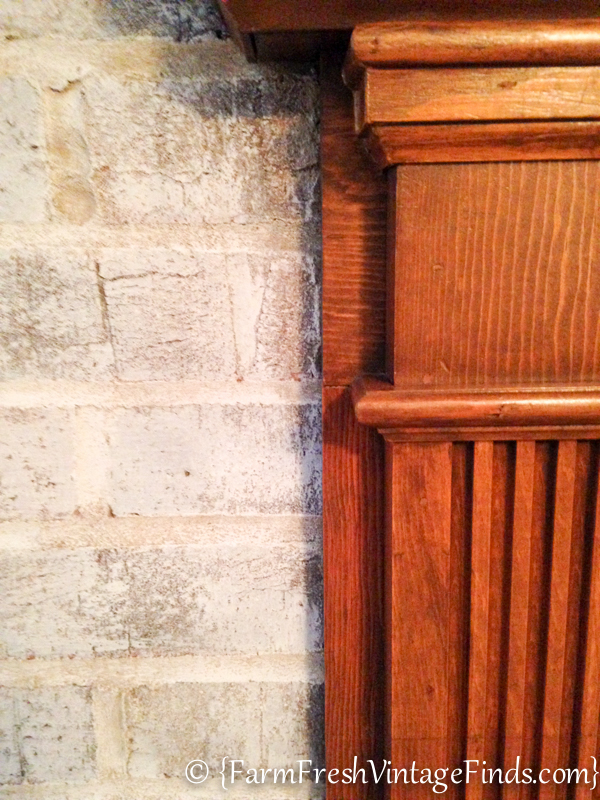 We decided to leave the woodwork alone as it is beautiful and really pops next to the brick now.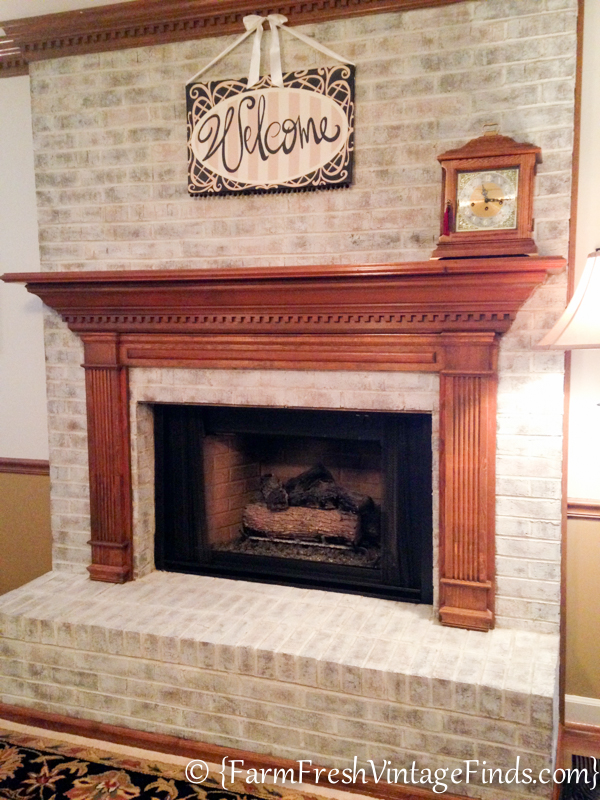 And here it is all finished.  Whitewashing brick is a wonderful way to update your fireplace, affordably with minimal mess.
If you have a brick fireplace and are local to the Nashville TN area you can contact me at farmfreshvintagefinds@gmail.com to schedule a consultation.