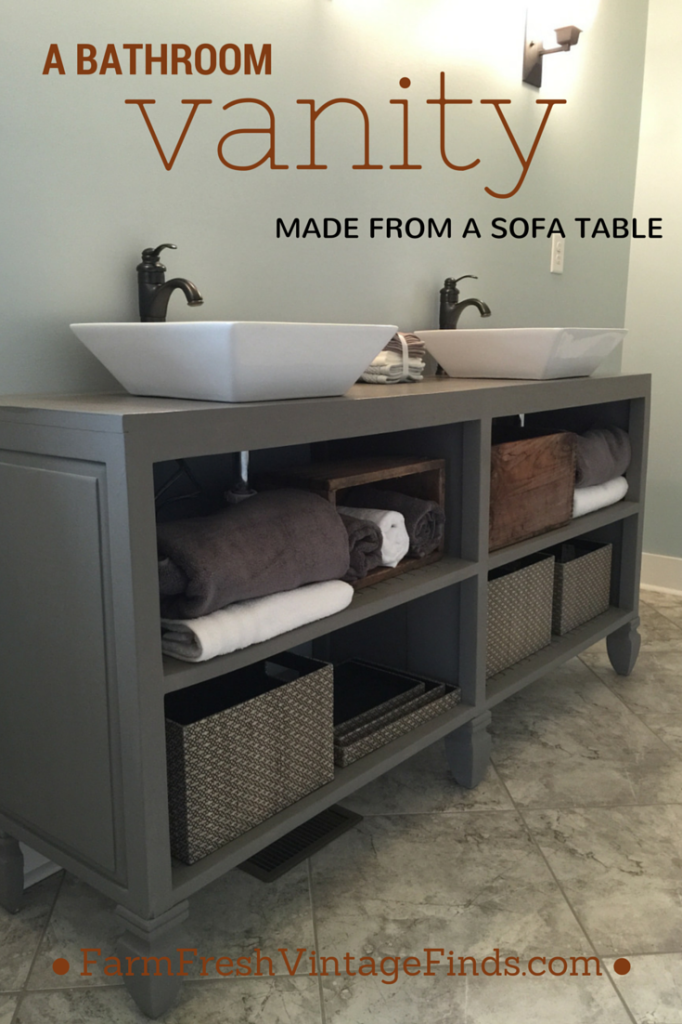 If you've been following along with the client build I've been doing (see more about it here) then you know I'm way overdue for an update.  Lots of things have gotten done and the house is pretty much complete.  So today I wanted to take a moment to show you one of the finished bathroom vanities and how we made it happen.
So we'll start with this, my inspiration photo….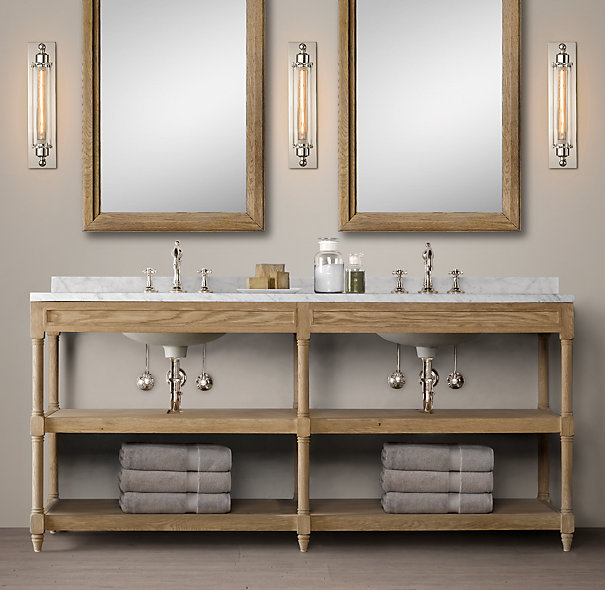 (Photo credit-Restoration Hardward dot com)
Isn't that beautiful.  Let's just take a moment to admire it.
It's from Restoration Hardware that starts at $2400 for just the wood base.
WHAT!?!?!?!?!?!?!?!?!?
Ok moment's over, right?  I don't know about you but my clients didn't want to spend $2400 plus on their bathroom vanities but they still wanted a custom look.
So the challenge began. Shopping for deals is one of my favorite things so I was all in on this one!
 I found this sofa table at Southeastern Salvage in Nashville.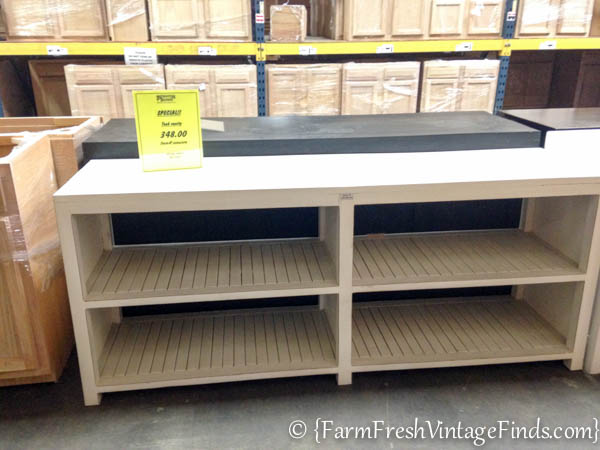 It was the perfect size and had just the cottage look we were going for.  And the $348 price tag was perfect!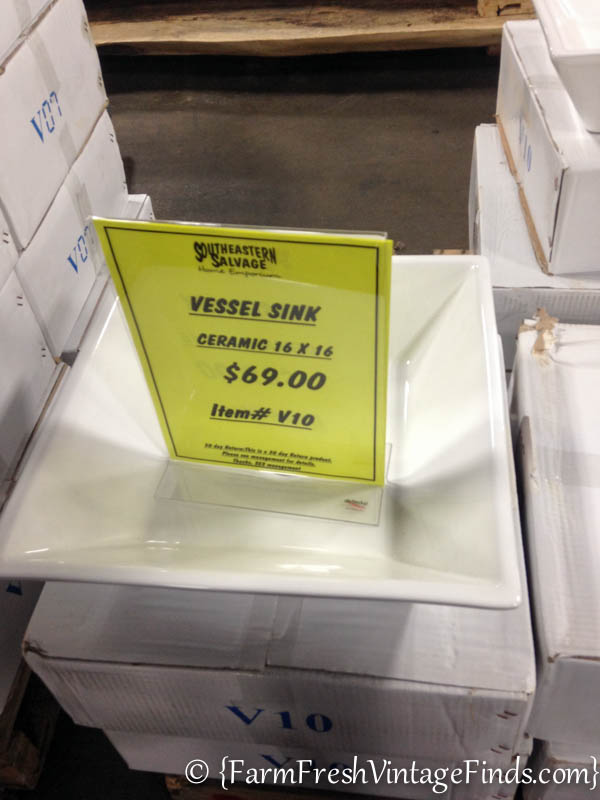 They also had vessel sinks for 69 bucks!  HELLO!  I'll take 4 please!
Next it was time for Prince Charming and I to work some magic!  GAME ON!
We began our project by fitting the sinks first.  We measured for the faucets and sink placement and then….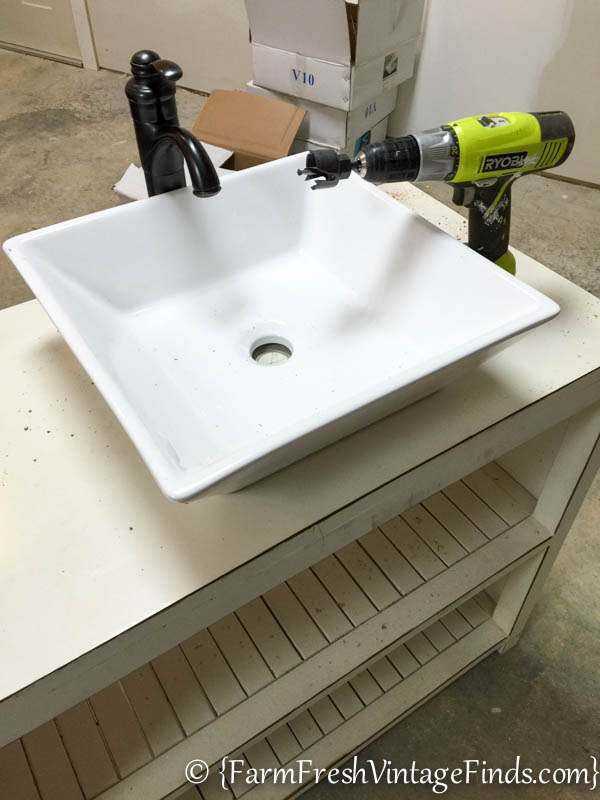 used our drill to drill the proper holes.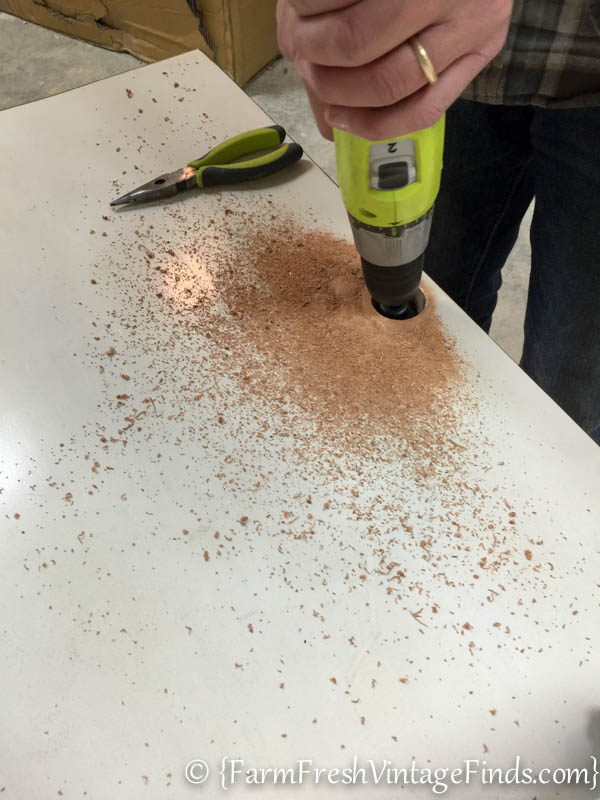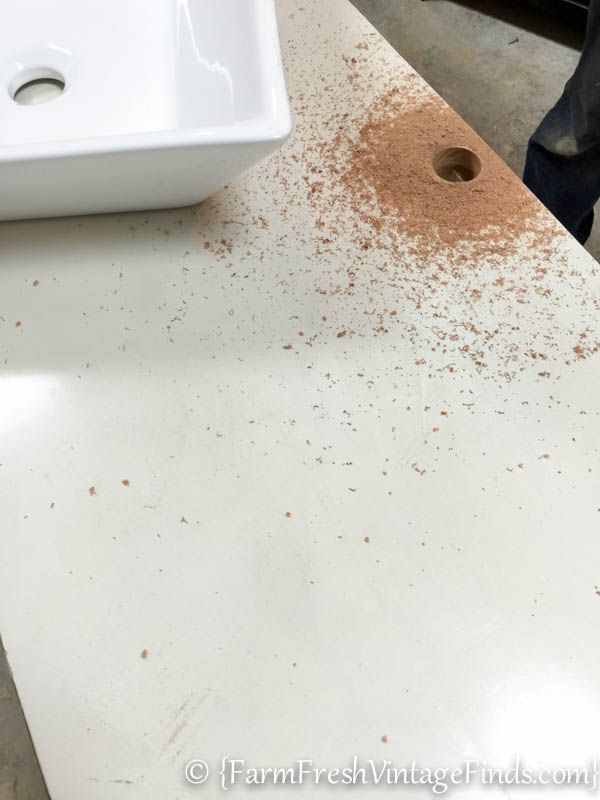 Next it was time to add some height to the bottom to raise the vanity just a bit.
Average height for a vessel sink vanity is 32″-42″ and this cabinet was only about 28″ so we added these little babies (also known as deck post caps) to the bottom to raise it just a bit.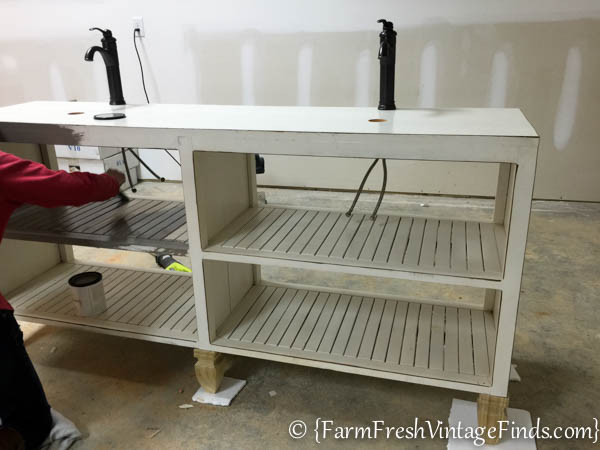 Next it was time to install the vanity and paint it.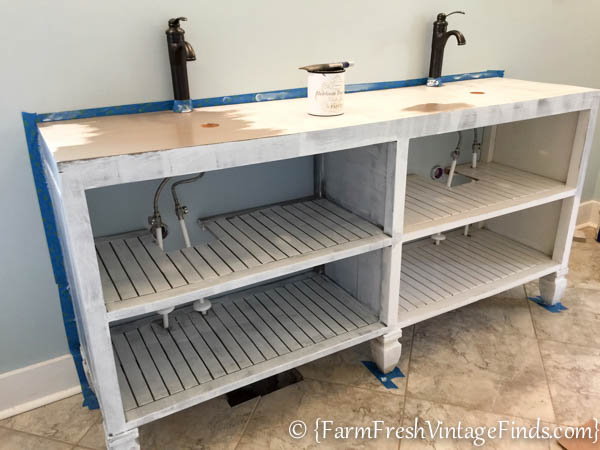 I used Heirloom Traditions Chalk Type paint in Thunderous.  Heirloom Traditions paint is a fabulous durable paint that requires minimal prepping and adheres to most any surface.  However, since this was a bathroom vanity that will get lots of use I did use a tough primer just to be safe, it's called Salvation Solution also made by Heirloom for the DIY Paint line.  (If you want to try the DIY Paint for yourself you can order it here.)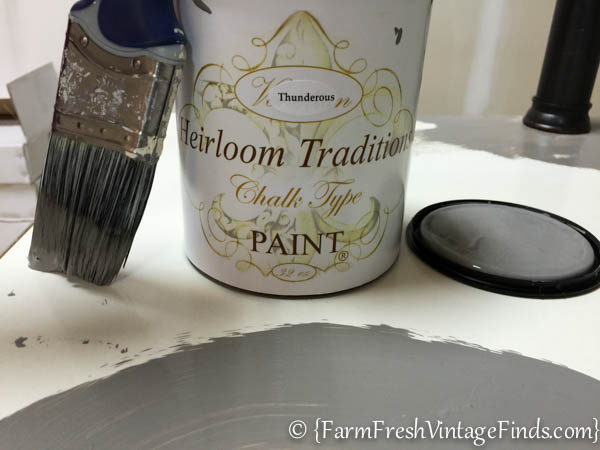 I then sealed the entire cabinet with a durable top-coat of General Finishes High Performance water based Satin.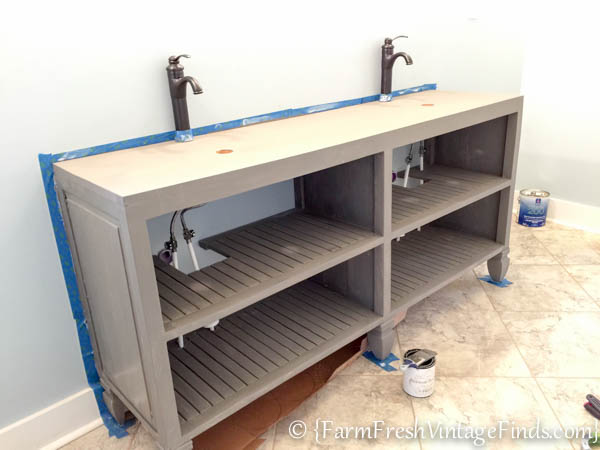 Next it was time for the plumber to come in and attach the water lines and drains.  As you can see we cut out some of the shelf to fit all the pluming in.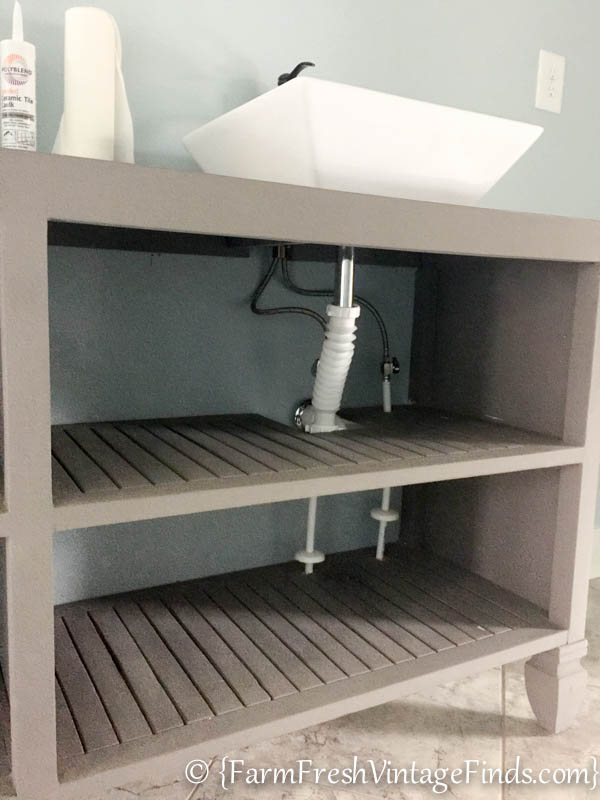 Next it was time for my favorite part….the decorating! A few wooden boxes to hide the not so pretty stuff and some gray and white towels, and two pretty mirrors (not yet hung when these pictures were taken) and DONE!  This project came in at just under $600 in materials!!!!  An INCREDIBLE discount to the comparable Restoration Hardware inspiration piece!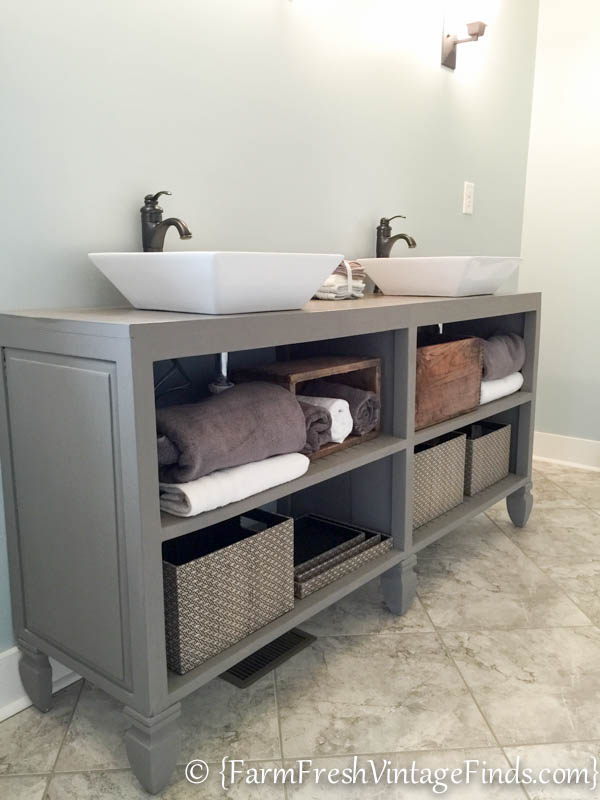 My client is thrilled with the savings and look of this vanity!  Now on to the master bath…I've got something else up my sleeve for it.
Thanks so much for reading and following along on this journey with me.  If you're local and have a project you need help with feel free to contact me to discuss how I can help you.
I love hearing from you.  Please leave your comments below!