Since becoming a Miss Mustard Seed's Milk Paint retailer I've been planning to schedule some milk paint workshops.  Finally it's all worked out and they'll be happening starting this May.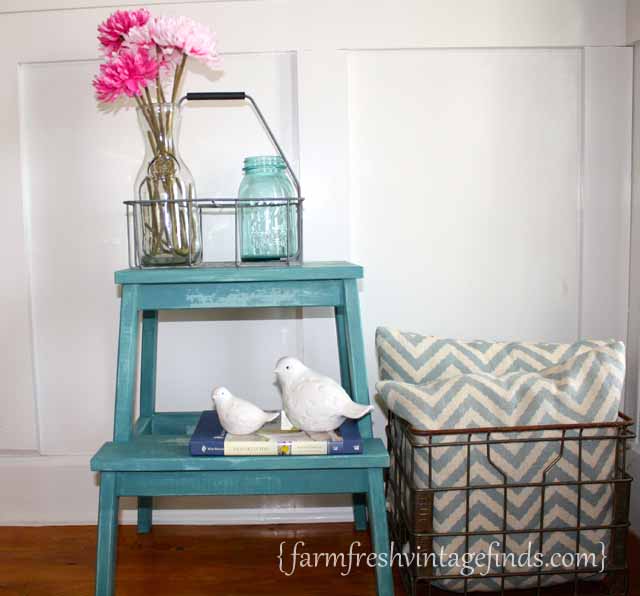 Yesterday I spent the day preparing for all the exciting things we're going to learn.  I LURVE teaching people how to paint and create pieces they love.  Maybe my love of teaching comes from being a homeschool mom for the last 10 years?  I don't know?  Either way I'm super excited to meet new people and share my love of milk paint with them.  I wanted to share a couple of photos of what we'll be working on in my next two classes, Sunday May 4th and 18th starting at 2pm.
If you live near Franklin TN you can sign up by visiting Bittersweet Primitives located at 320 4th Avenue North in Franklin TN.  They're open Wed.-Sat from 10-5.  You'll love all of their  fabulous primitive goodies, candles and furniture.  You can also pick up rug hooking supplies and wonderful textiles there. Or  if you'd like you can sign up by emailing me at farmfreshvintagefinds@gmail.com.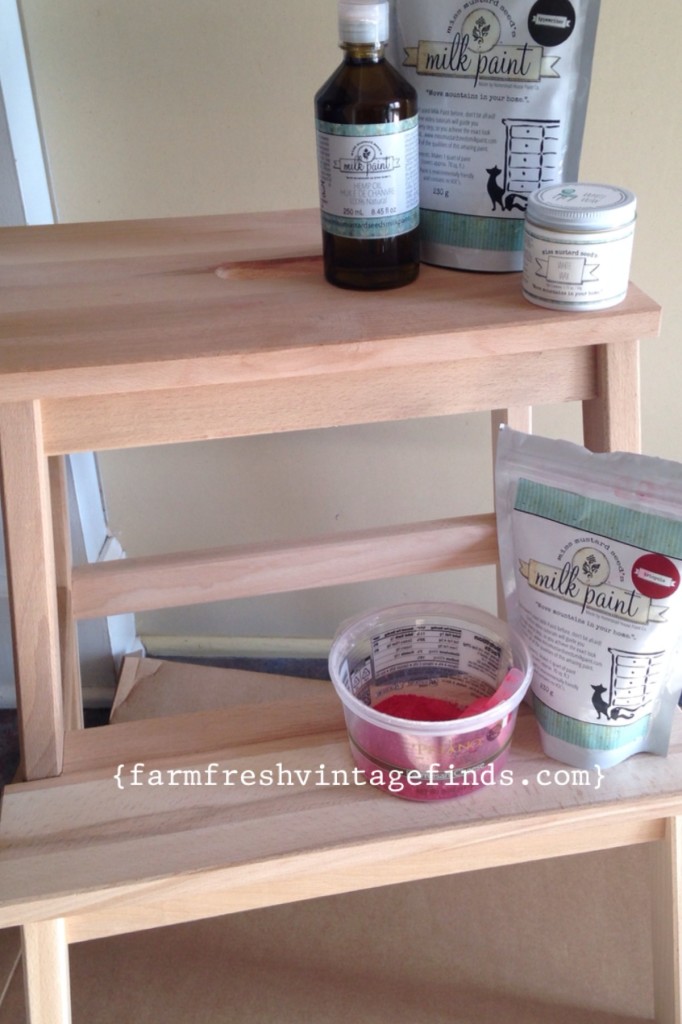 Everyone that signs up for the class is going to be painting on one of these step stools.  I wanted to make sure everyone left with something that would be useful and this seems to work out perfectly.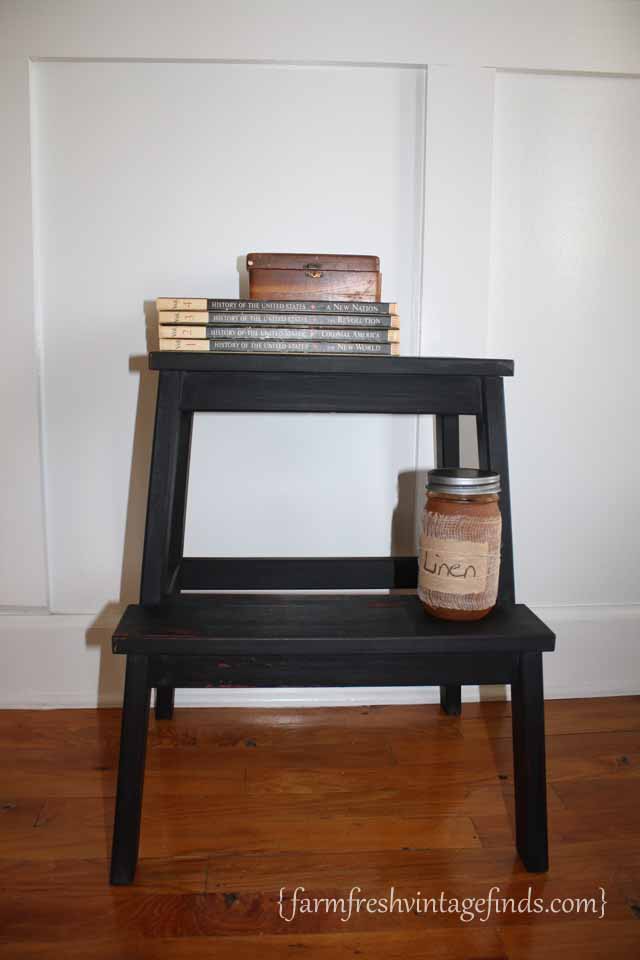 One of things we'll be focusing on in this particular class it the ability to make milk paint chip and resist the surface.  We'll also talk about bonding agent, when to use it and how.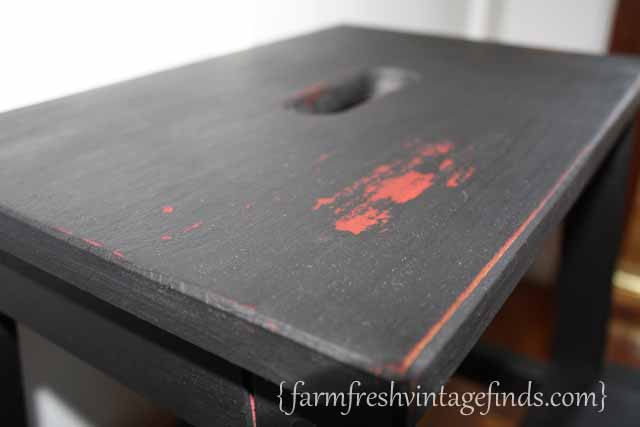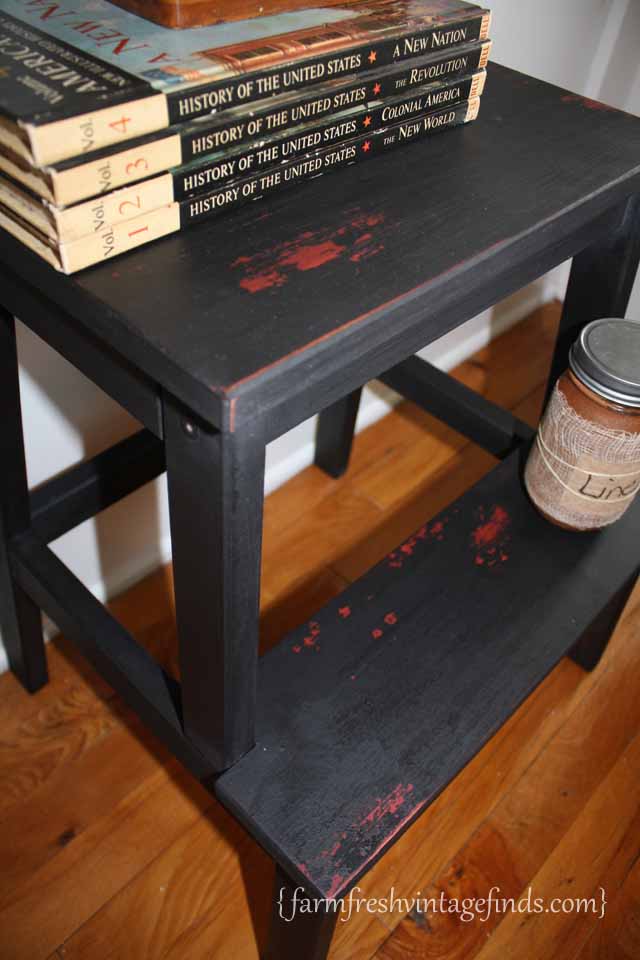 Whether you have a primitive, modern or shabby chic style, you can make this paint work for you.  In fact it's so versatile that you can get just about any look you want.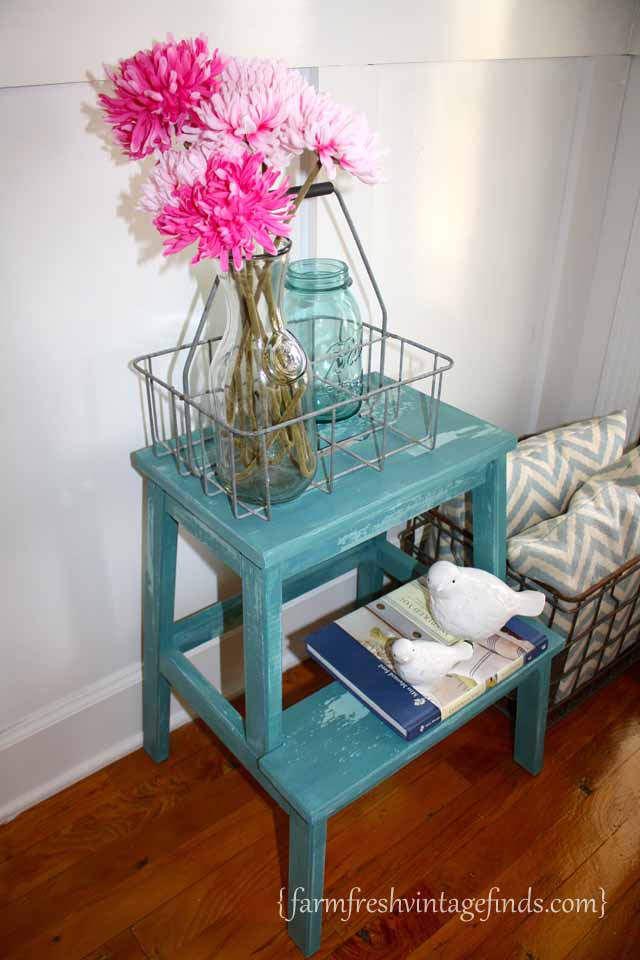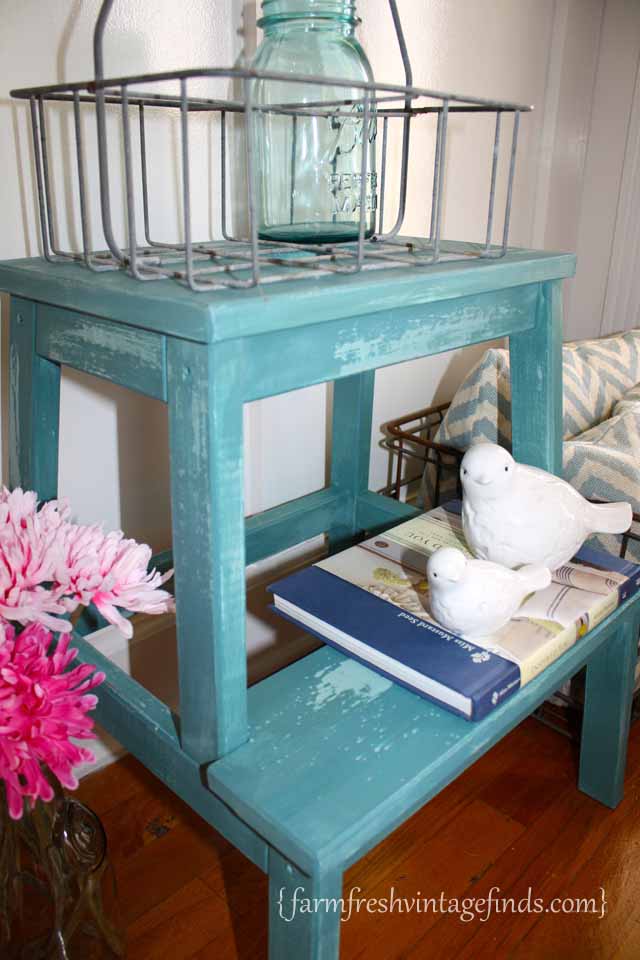 I'm really looking forward to meeting and teaching you everything you need to know to get started using milk paint today.  Don't forget to visit Bittersweet Primitives located at 320 4th Avenue North in Franklin TN or email farmfreshvintagefinds@gmail.com to sign up today.  It's going to be a fabulous time making new friends and learning new skills.  The cost of the class is $135 and covers all your materials, instruction and a light snack.  Half deposit is required to hold your spot.