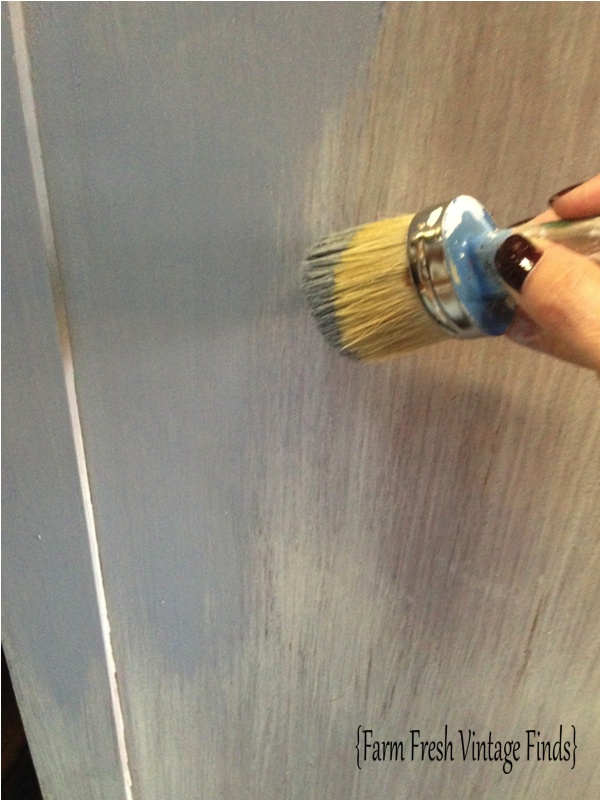 After meeting so many great people at the City Farmhouse Pop Up Barn Show and discussing Miss Mustard Seed's Milk Paint with them I realized that some of you are intimidated by the thought of  "mixing" you own paint.  So I though I would  show you how easy it really is.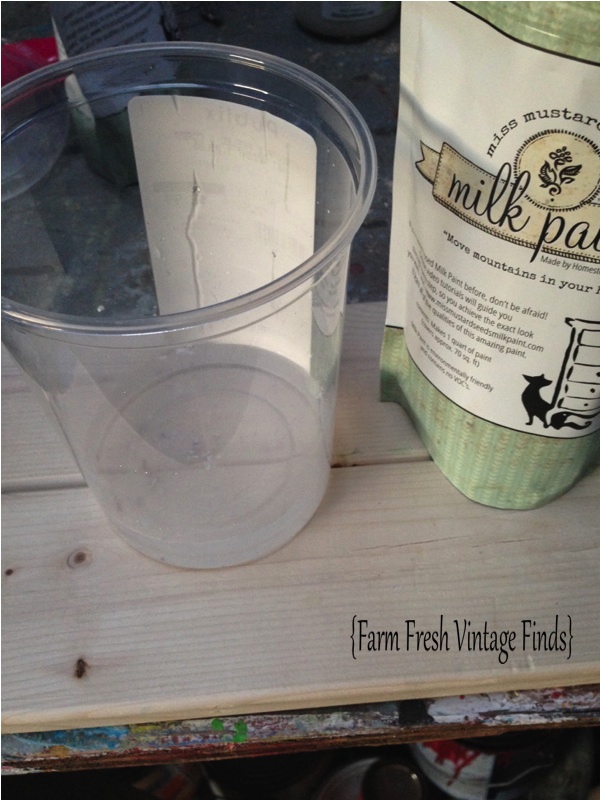 I always try to use a clear container for mixing.  That way I can see that all of my paint is mixed throughly and no powder remains.  A mason jar works great or in this case I used my leftover pineapple container from Publix.  Use what you have.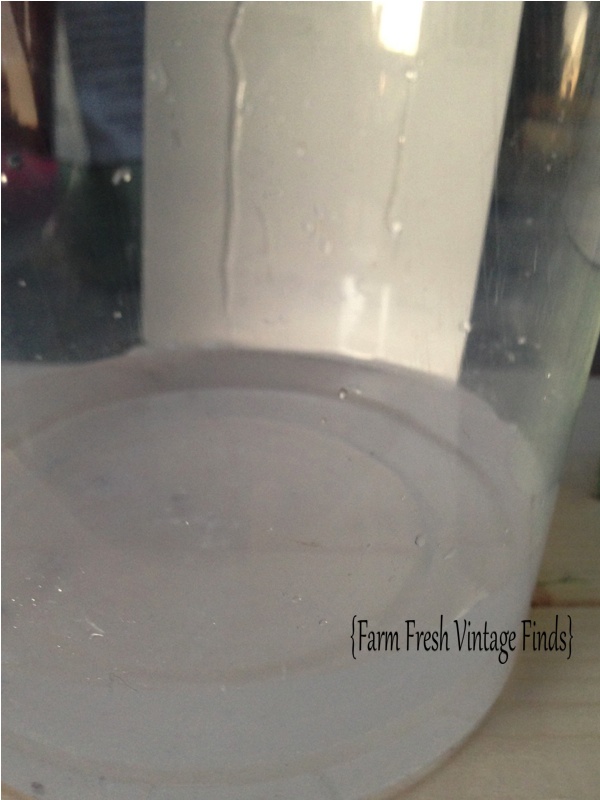 First add the water to your container.  I really don't measure much anymore because I know the consistency I'm trying to achieve but if you want to mix your paint according to the directions you will do one part water to one part milk paint powder.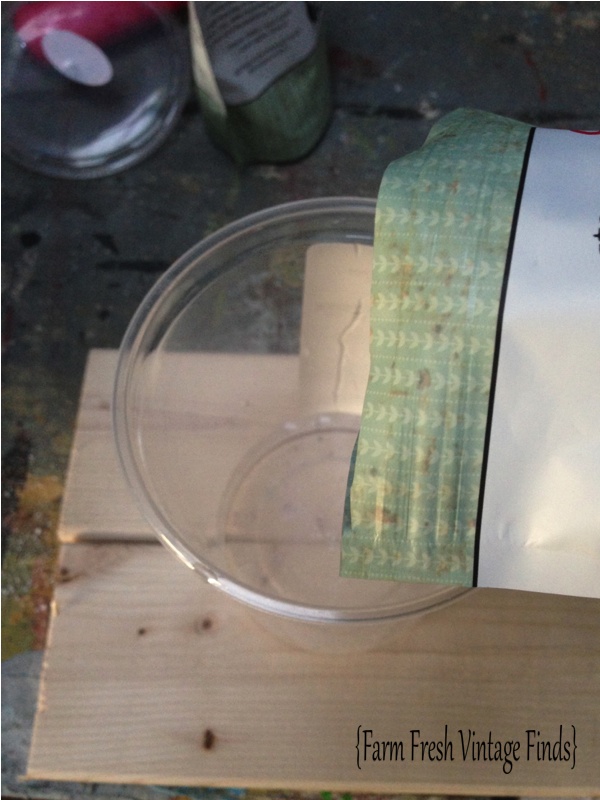 Next slowly add your milk paint powder to the water.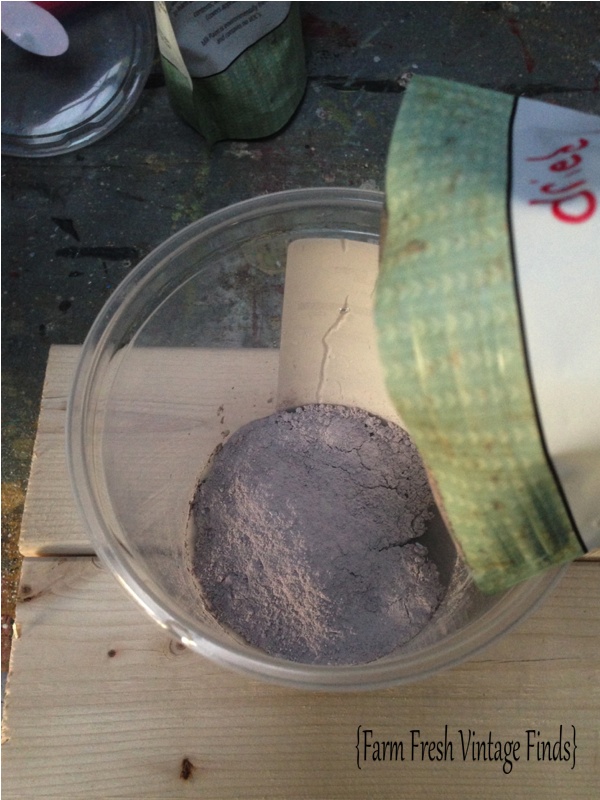 This is Dried Lavender.  Isn't it so pretty.  Side note-you're powder is not always the same color in dry form as it will be in liquid form.  Do not fear when the water is added it all comes together.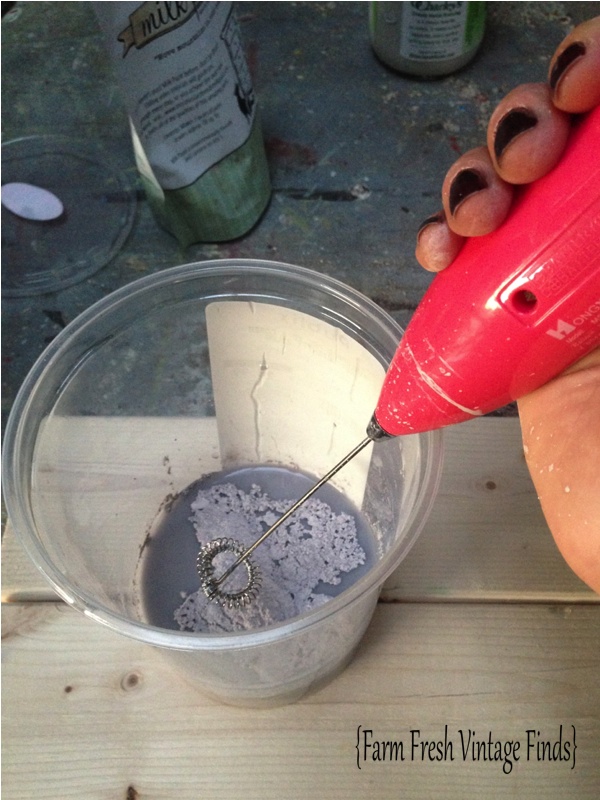 Next I used my milk paint mixer to mix the powder and water together.  If you don't have a mixer you can use a spoon or attach a tight lid and shake the paint.  I like the mixer as it really get all the powder incorporated perfectly.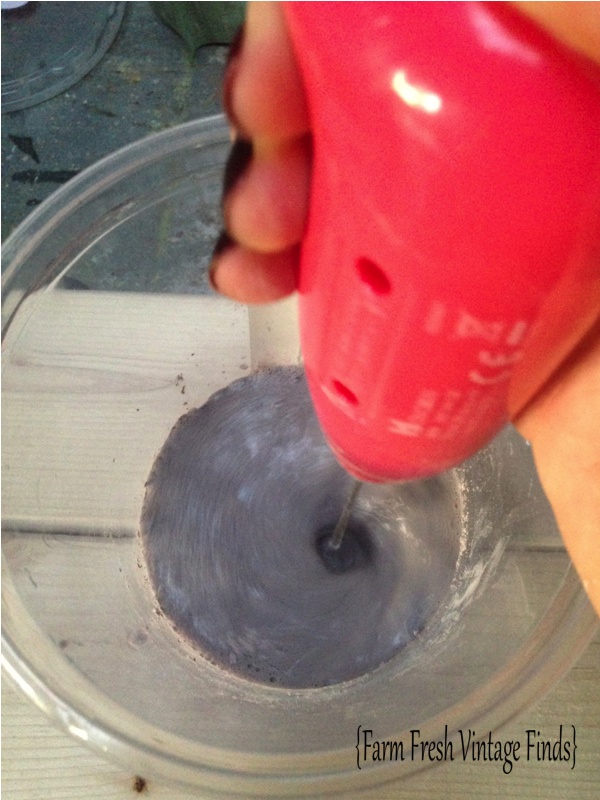 Swoosh!  Swoosh!  Swoosh!  You want to mix until no loose powder is left.  Then let it sit for a few minutes and come back to mix again.  This ensures that all your powder gets mixed well.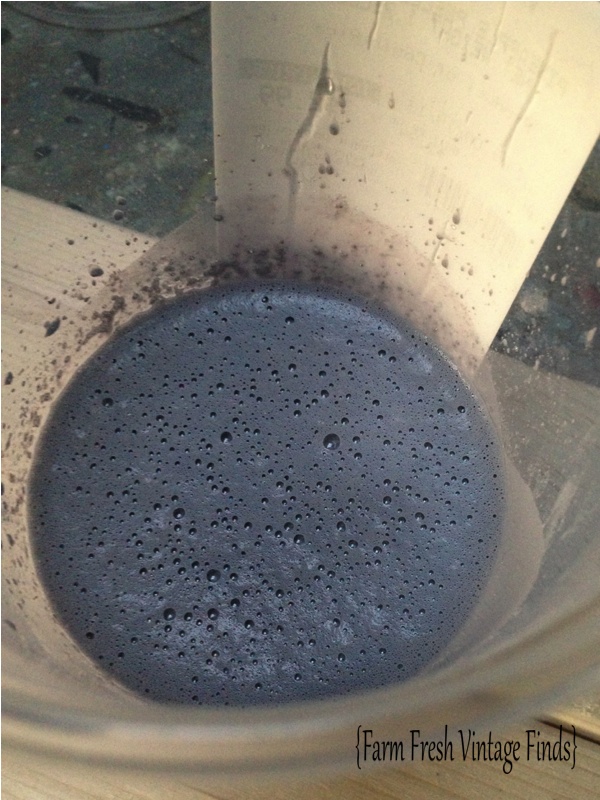 When all your powder and water are mixed you should have a consistency similar to that of cream.  This paint is thinner than latex, oil or chalk paints and that's one of the many reasons I love it.  The thinner consistency makes it so easy to apply.   Now you are ready to paint.
I got this chest from my sweet friend Amy.  It is very unusual as it has doors on the bottom and only two of the three drawers were with it.  I decided it would be great storage for a kids room and that I could put baskets in the top.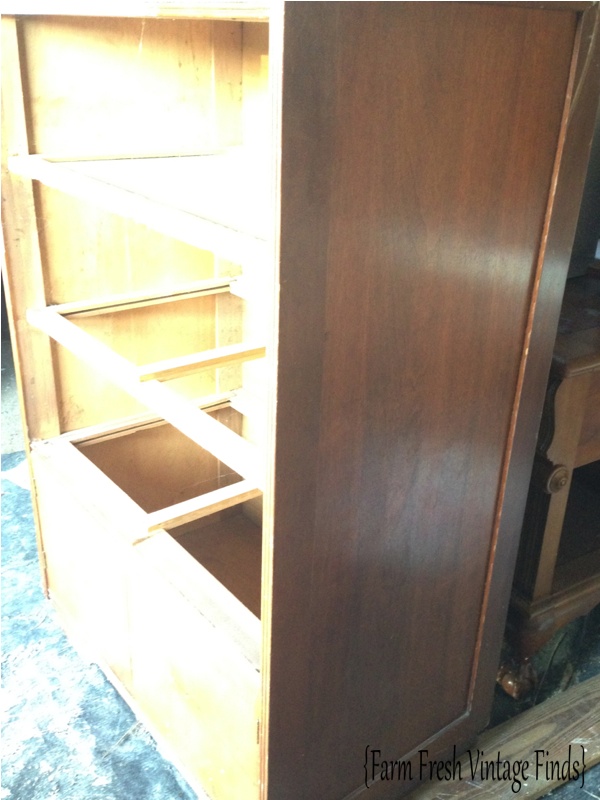 I painted it first in Ironstone with bonding agent added because I wanted the first coat to adhere to all of the surface and not chip.  (Whenever you want to make sure your paint doesn't chip you simply add MMSMP bonding agent to your paint mixture and mix it all together.)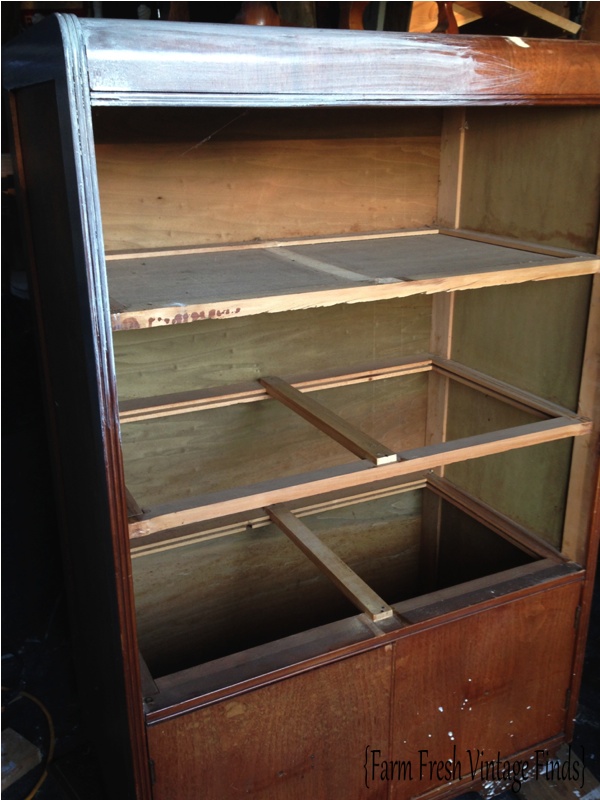 First I took out the two drawers and cleaned them.  Milk Paint is self priming when bonding agent is used.  However that doesn't mean that you can just go out and find a piece, bring it home and slap some paint on it.  No matter what you are using to paint ALWAYS clean your piece throughly first.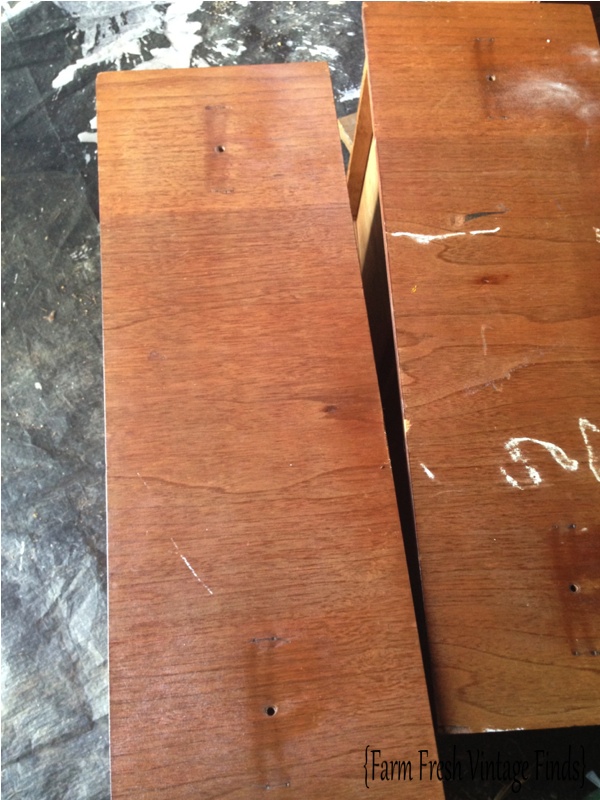 I used my Annie Sloan paint brush for this but you can apply this paint with any brush.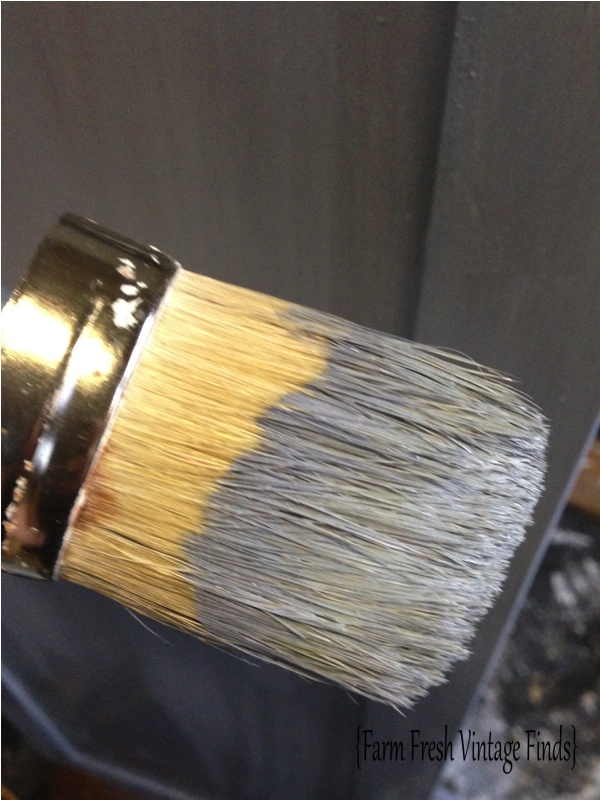 I like to do a nice thin even coat all over and then go back and do another.  MMSMP goes on very smooth.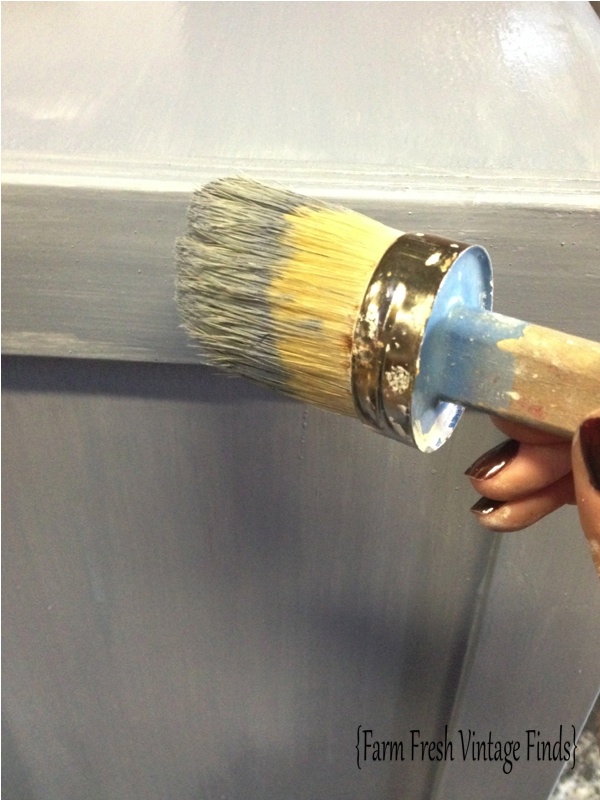 So there you have it.  Mixing and applying milk paint is simple and easy.    This is the first time I've used this color and I've gotta tell you it's beautiful.  Stay tuned for pictures of this finished chest.
If you'd like any of the products mentioned in this post they can be purchased at Bittersweet Primitives opening November 9th 2013, located at 320 4th Avenue North in Franklin TN.  Feel free to email or comment with questions.  farmfreshvintagefinds@gmail.com
Thanks for reading and please follow me on Facebook!
None found.