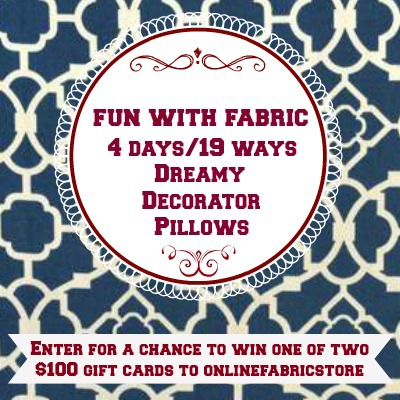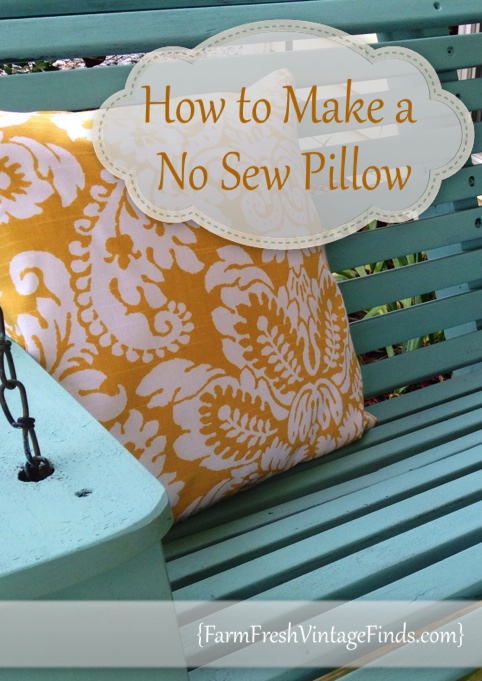 So what did you think of the title of this post?  A no sew pillow and a giveaway?  Are you excited?!?!?!?  Do you believe you can make a pillow that requires no sewing and still looks great?  Well I'm here to show you step by step that you can!
First things first….I can sew.  In fact I made drapes for my mother-in-love's house shortly after Prince Charming and I married.  She loved them and my father-in-love made a joke of it, saying he didn't realize his son had married Martha Stewart!  That was 18 years ago and my skills have come along way since then.  I've sewn clothes for my kids, made endless amounts of drapes and bedding and hemmed all my clothes (I'm a shorty).
So why is this a tutorial about not sewing?  Well lately my to do list is longer than my energy and there's just no time to break out my sewing machine. So when a bunch of my favorite blogging peeps invited me to participate in a fun pillow tour sponsored by Online Fabric Store I was a little skeptical about whether or not I would be able to make it happen.  And then I had this idea…..what if I could use the hem tape that I use to hem up all my jeans that are too long?  It bonds to them, surely it'll hold a pillow together.  Voila!  All you need is an idea, right!?  So I signed up for the tour and was off and running!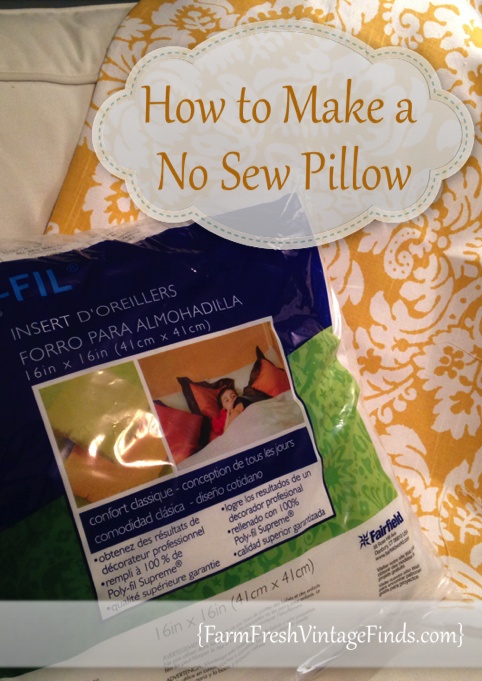 Ordering was easy.  I just went online to OnlineFabricStore.net and picked out one yard of fabric.  There are TONS of beautiful fabrics to chose from at great prices.  I could literally spend all day looking around.  But with that to-do list flashing around in the back of my mind I placed my order and watched the mailbox.  It was easy no driving around from store to store, no waiting in line.  Just quick and easy shopping in my PJ's from my couch!  Yes please!!!
When my fabric and pillow form arrived I was super excited.  The fabric I picked out, Braemore Julian was pretty online but even prettier in person.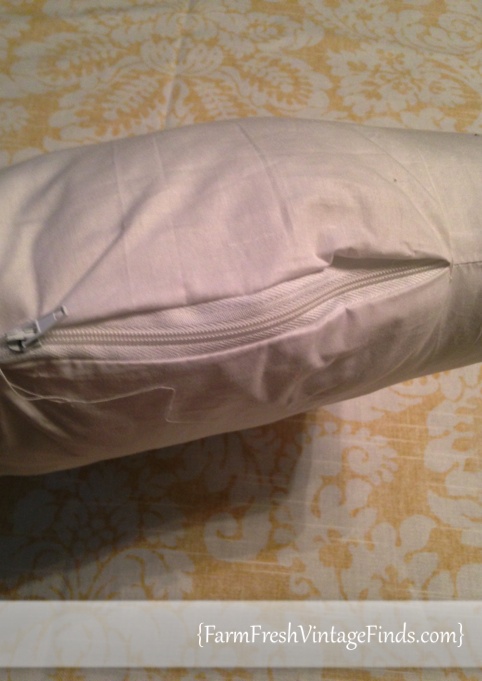 I love that the pillow form has a zipper so you can add or remove stuffing to make it just right.  This also helps if you have a cover that's a little tight.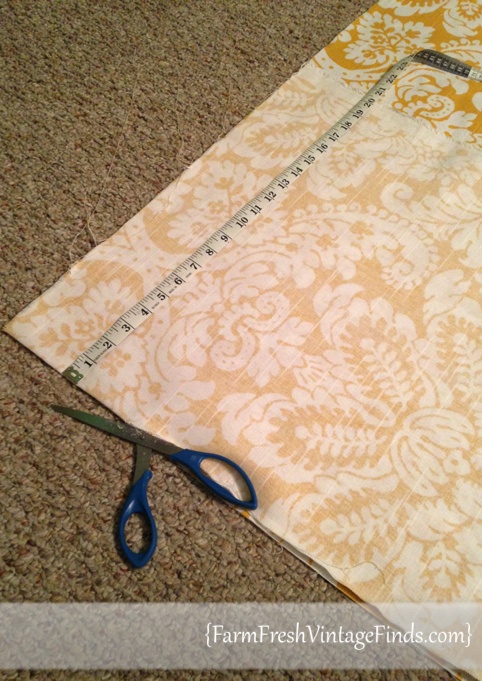 I started out by cutting my fabric in and 18 x 18 inch square.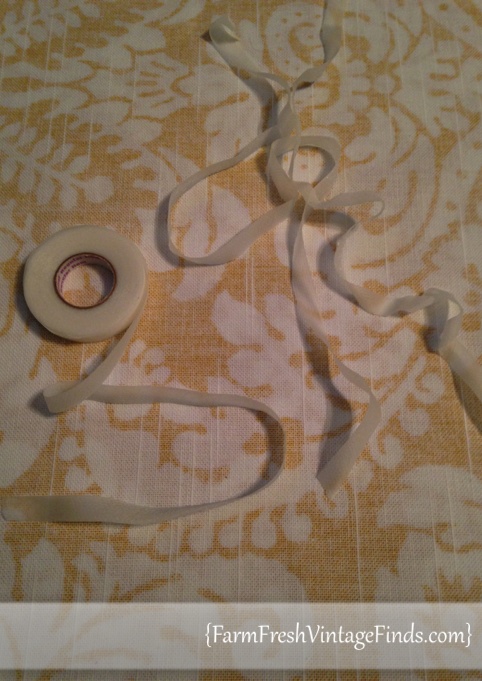 I then got my trusty iron on hem tape.  You can find Dritz Stitch Witchery Fusible Bonding Web at the Online Fabric Store here.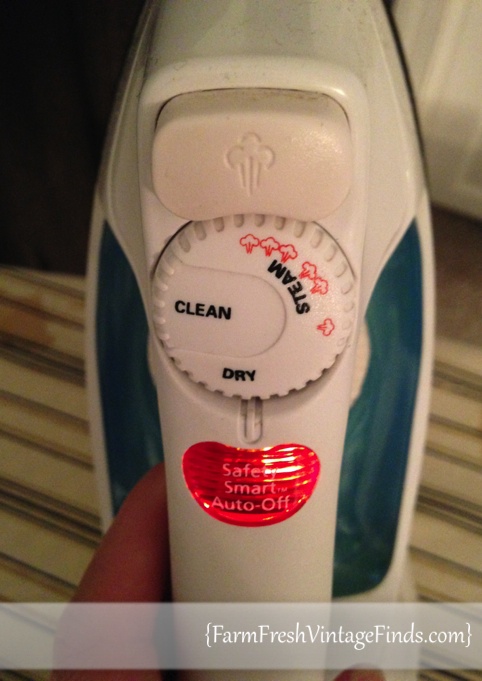 I set my iron to high heat with NO steam….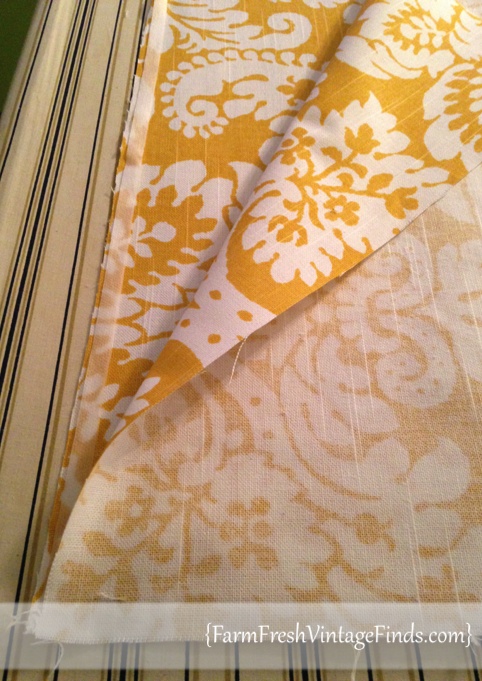 ….then placed my fabric on the ironing board with right sides together. After that I placed my hem tape around the outer edges and slowly ironed it in place.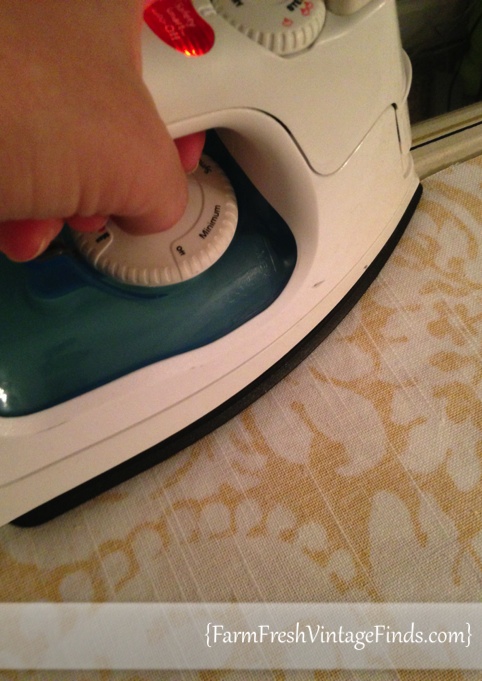 ***Don't forget to leave an opening on one of the sides so you can slide your pillow in.***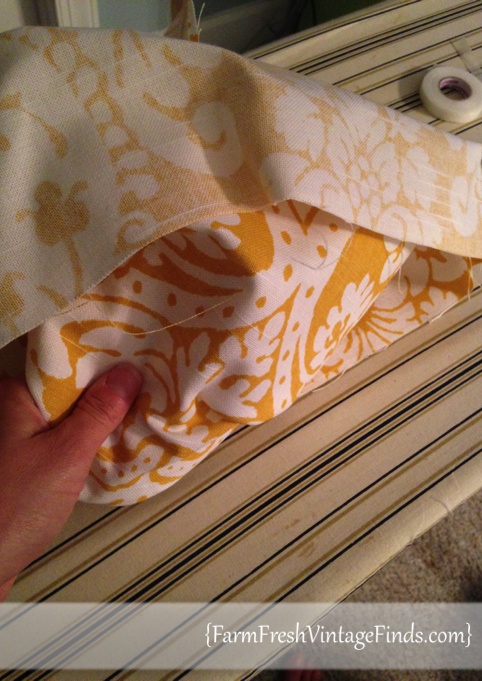 Next it was time to turn the pillow cover right side out and…..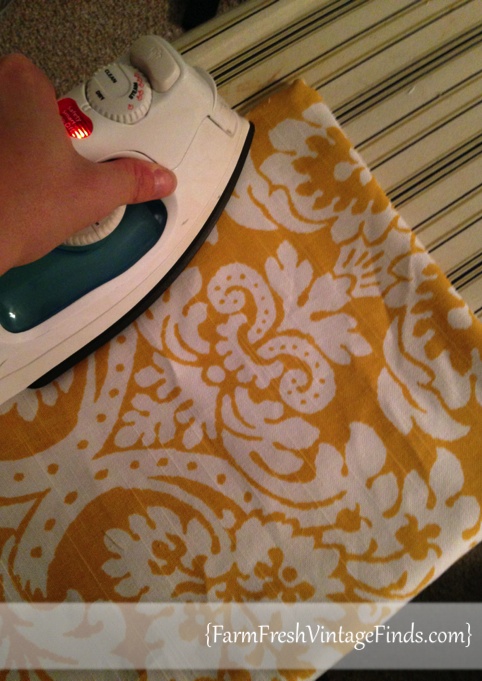 iron all the edges smooth.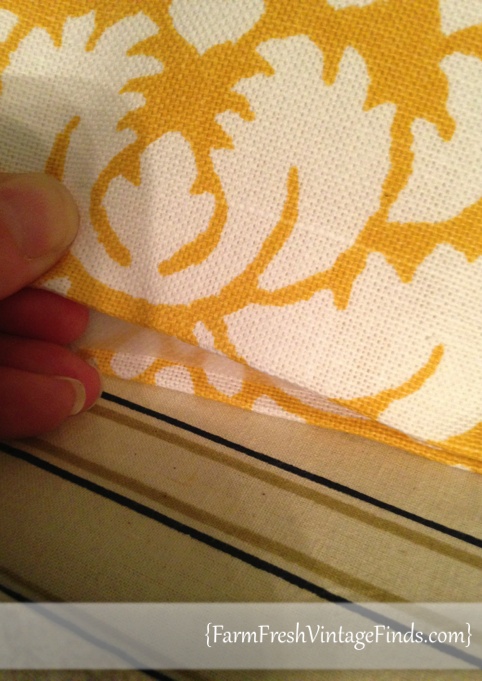 I then stuffed the pillow form in and closed up the opening.  This part was a little tricky and took a little extra patience to get just right.  But that's it!  I think from start to finish this project only took me about 30 minutes!  And I have enough fabric left that I can make at least two more pillows.  Woot!  Woot!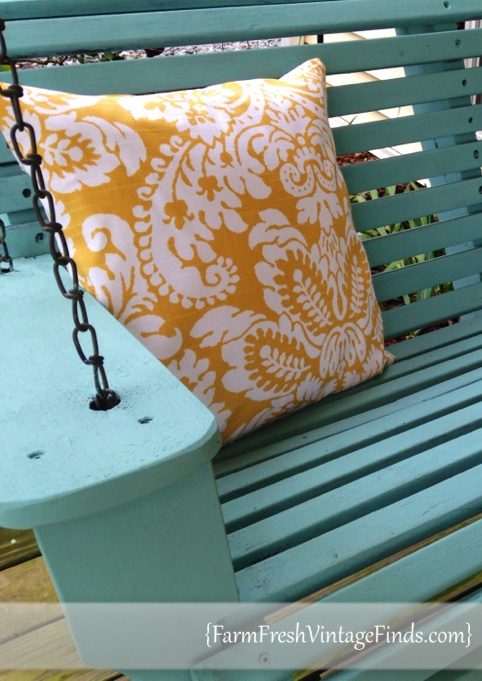 I'm putting this on on my front porch.  Doesn't it look great on my painted blue swing.  I think it's just the pop of color it needed.  I'm going to make a few more for the other side of the porch where I have a wicker settee.
Don't forget to enter the giveaway for one of two $100 gift cards to Online Fabric Store.  They have all kinds of great fabrics and sewing notions.  They even have decorative pillows for those times when your house needs a little freshening up but you don't have time to make them on your own.
Comment and let me know what you'll buy if you win!!!!
 a Rafflecopter giveaway

Be sure and check out all the other talented gals that are making pillows this week too.  Here's a list to make your tour nice and easy.
Monday
Tuesday
Wednesday
Thursday
Have a fantastic day friends!  I'm off to paint a bathroom vanity!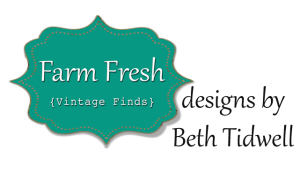 Loading InLinkz ...
Loading InLinkz ...
Loading InLinkz ...
Loading InLinkz ...
None found.