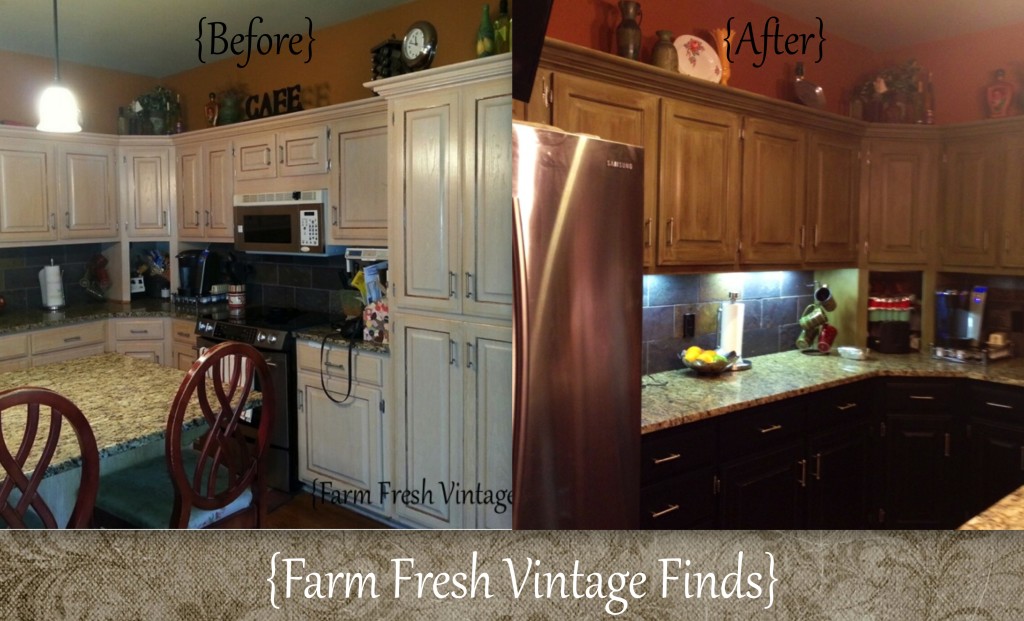 Moving along with the oak kitchen cabinet makeover (you can see part one here).  When I did my first consult with my client she wasn't really sure exactly what she wanted  so we walked around her house and I had her show me any and everything in her house that she loved.  This beautiful piece instantly became our inspiration.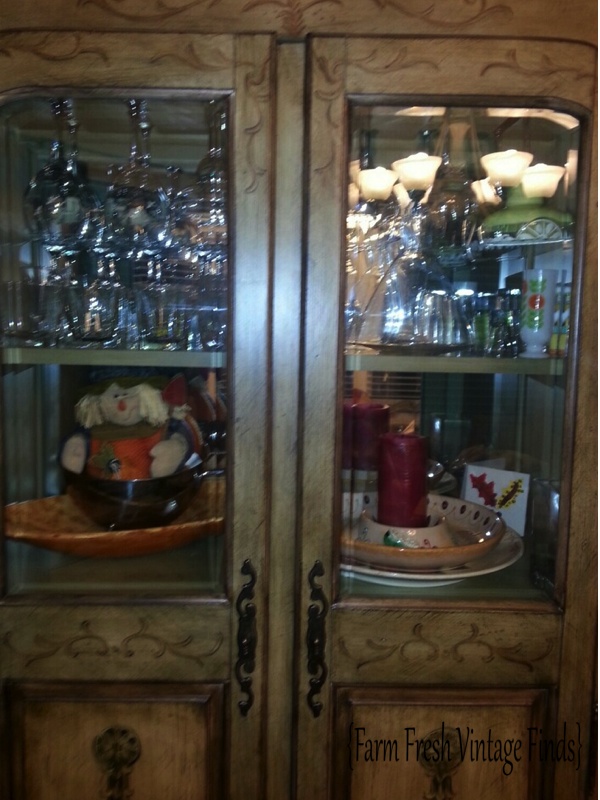 Her whole home has a beautiful Tuscan feel and I knew just the color to compliment it…….Annie Sloan in Chateau Grey.  It's a beautiful shade of green that has a hint of gray-brown to it.  The perfect compliment to the black I had already decided on for the island.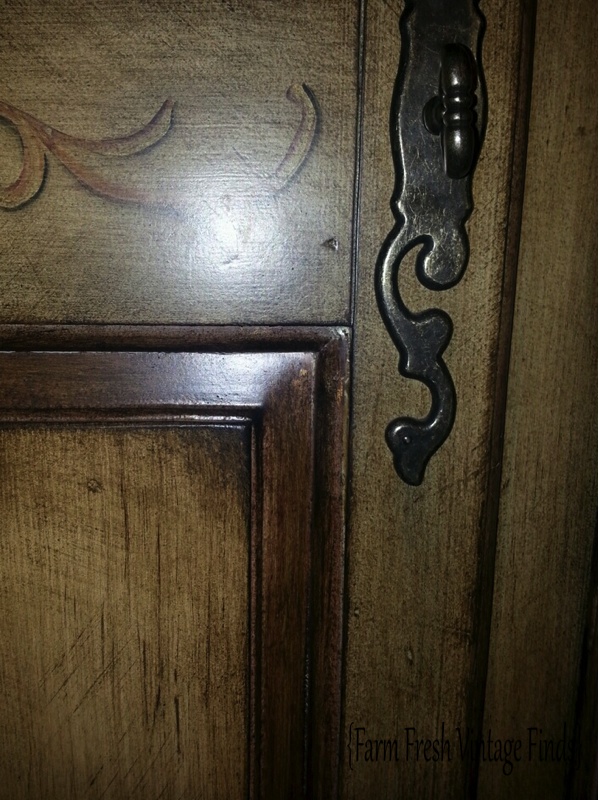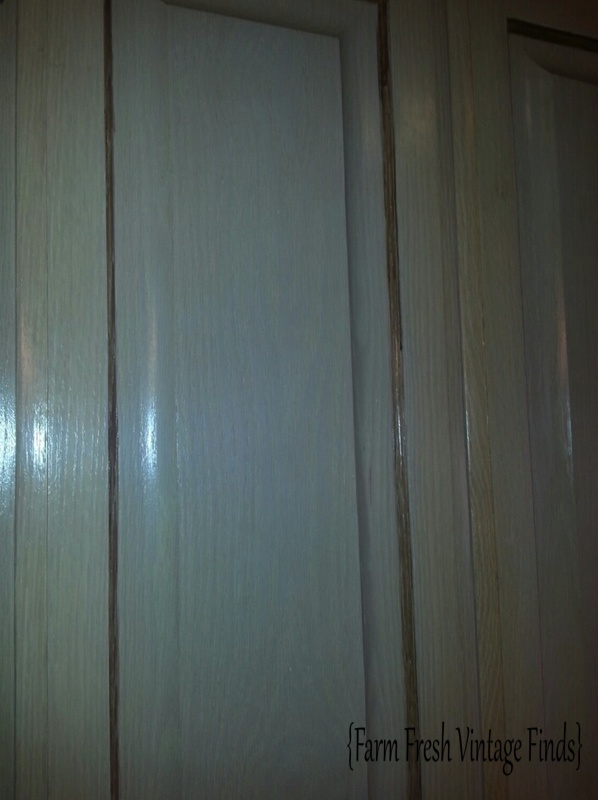 This is the pickled oak door before.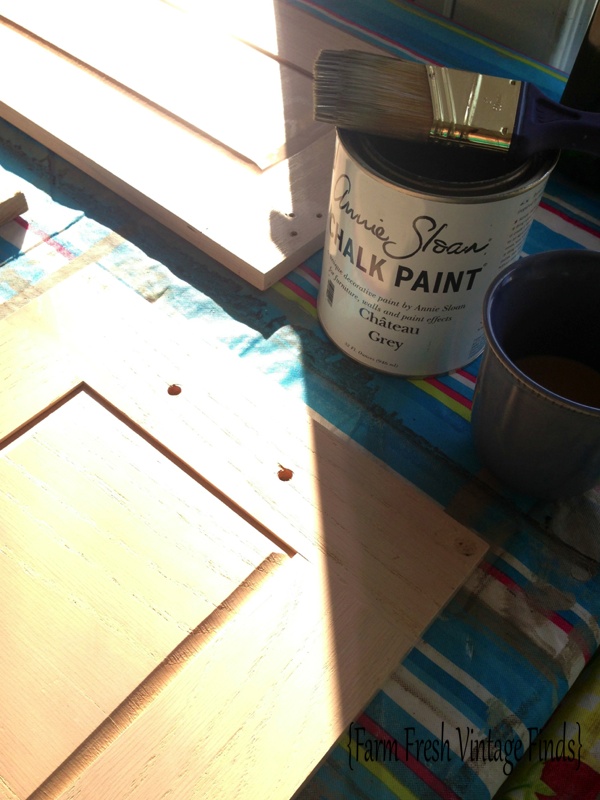 I painted two coats of Chateau Grey on the front and back of each door.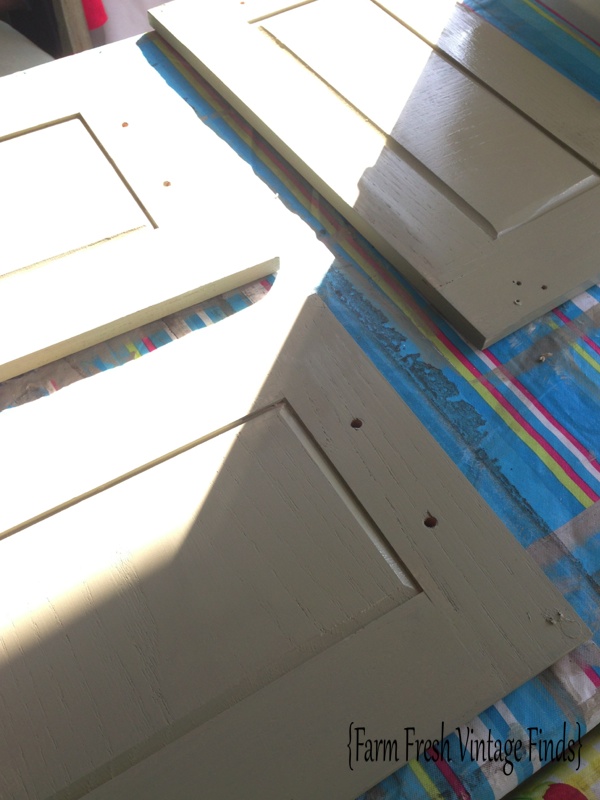 I then distressed the edges slightly.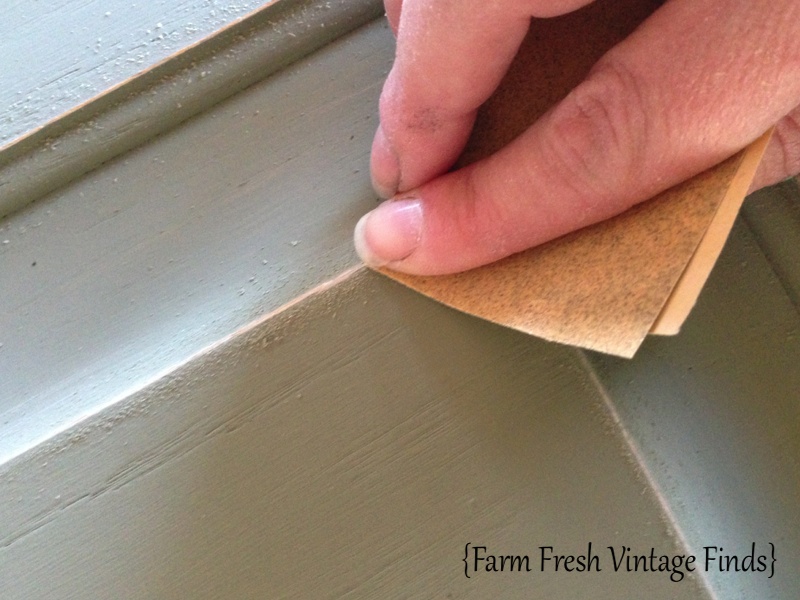 I did the same with the skeletons.  During this process we decided that we'd do the bottom cabinets in the Licorice black that was on the island.  I'm so glad we did because it turned out fabulous!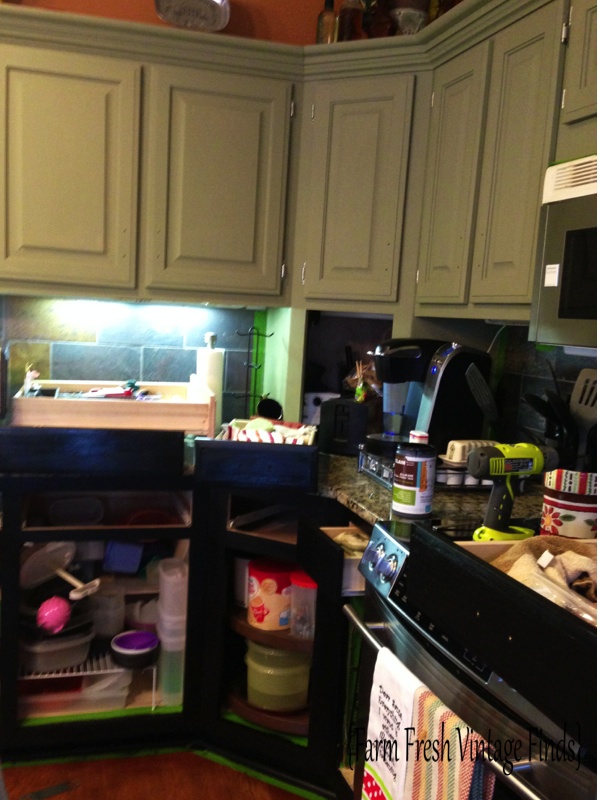 After all the paint had dried I clear waxed and dark waxed all the top cabinets.
After that all that was left to do was reinstall the doors and hardware.  I'm really pleased with the look I was able to achieve.  It compliments my clients home and style so very well.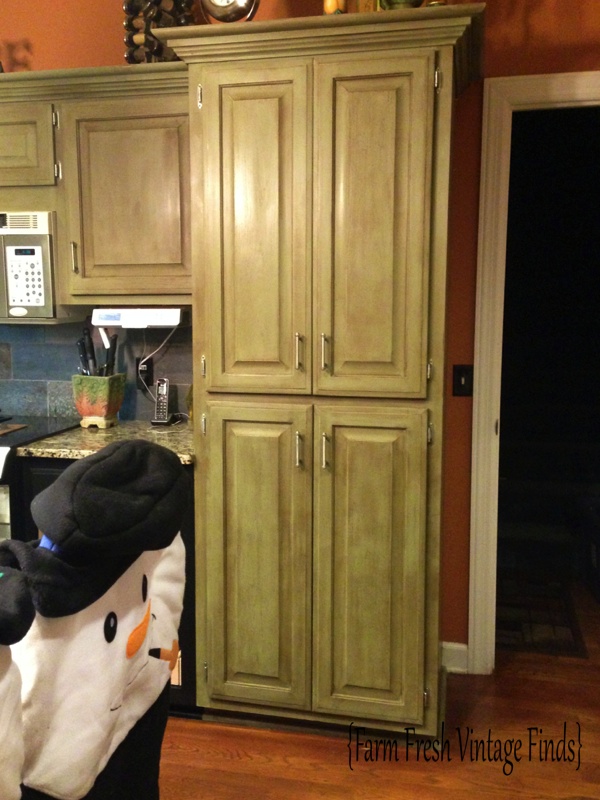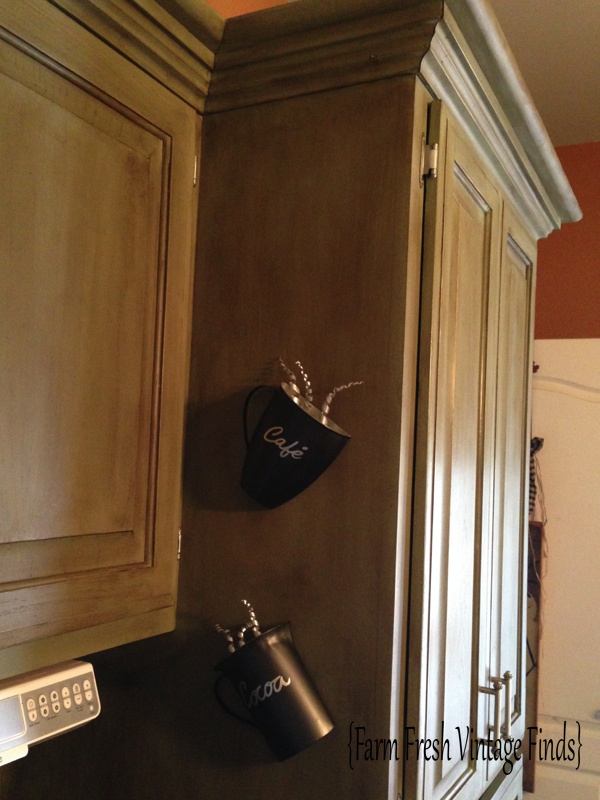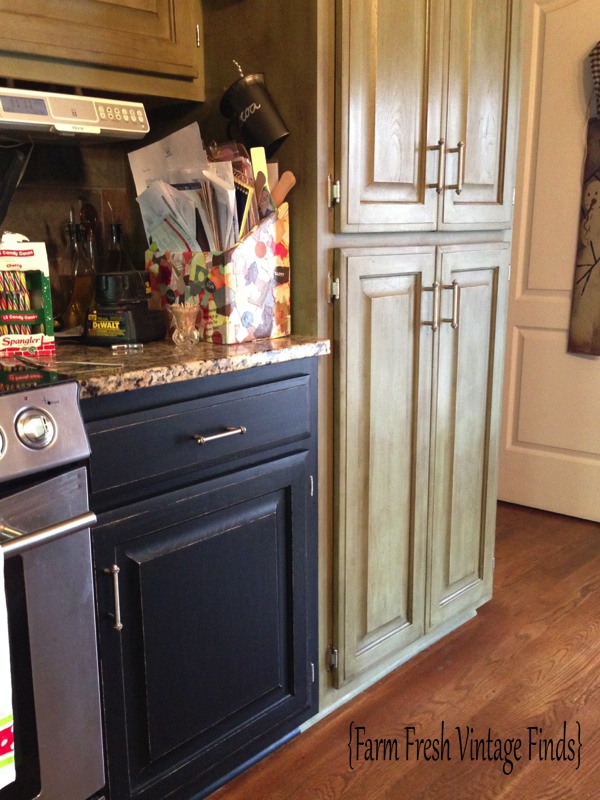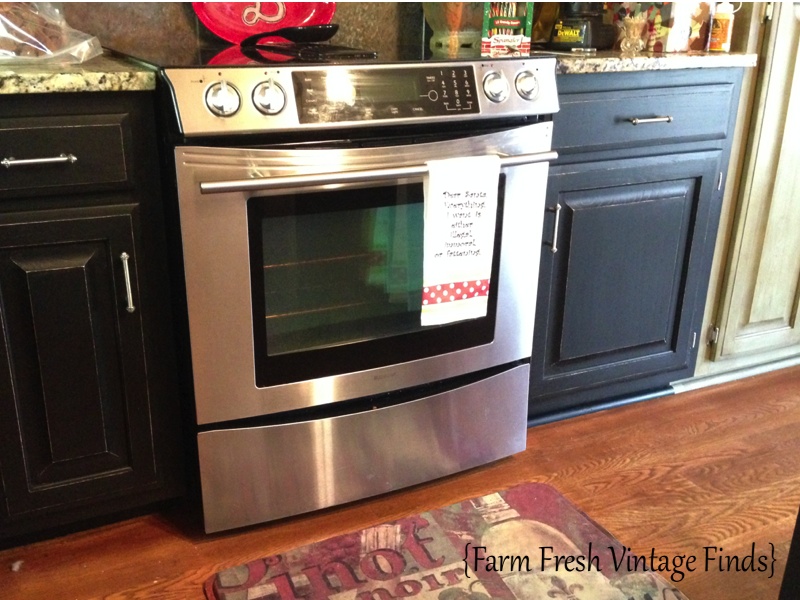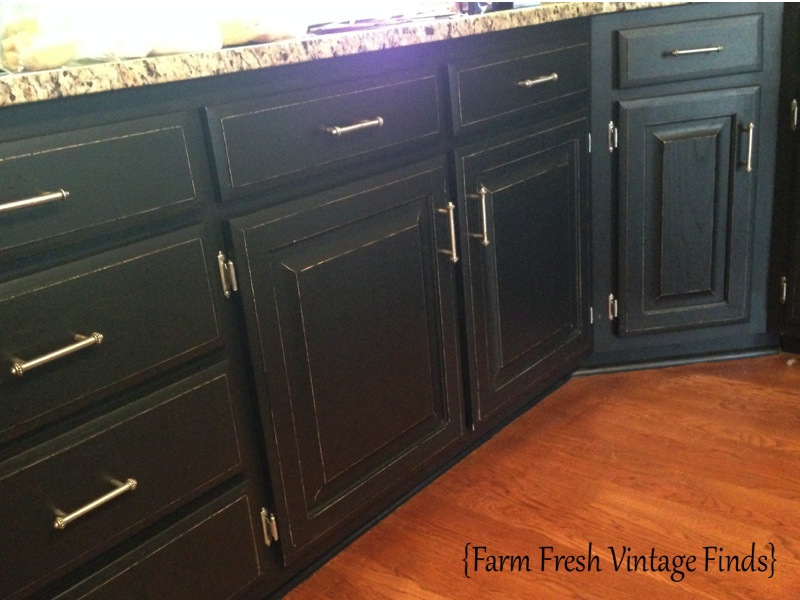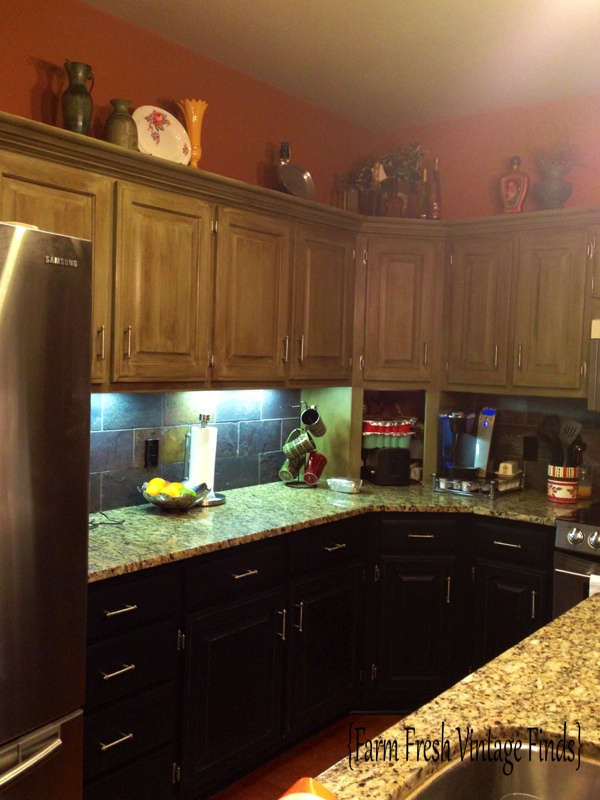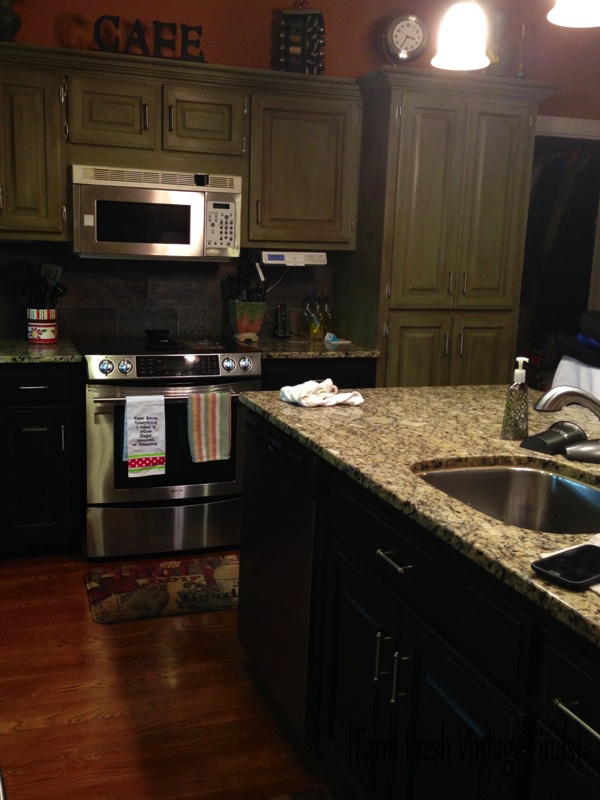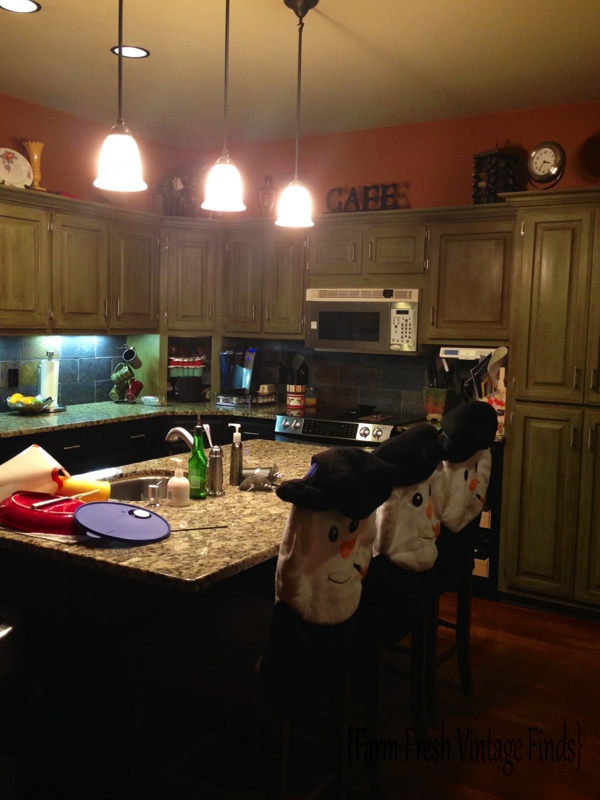 Do you have cabinets or furniture you'd like to have painted?  If you are within 1 hour of Fairview TN, email me at farmfreshvintagefinds@gmail.com for pricing and details.
Don't forget to subscribe to get all the latest info delivered directly to your inbox and please check out my Facebook page.
Thanks for reading and commenting below.