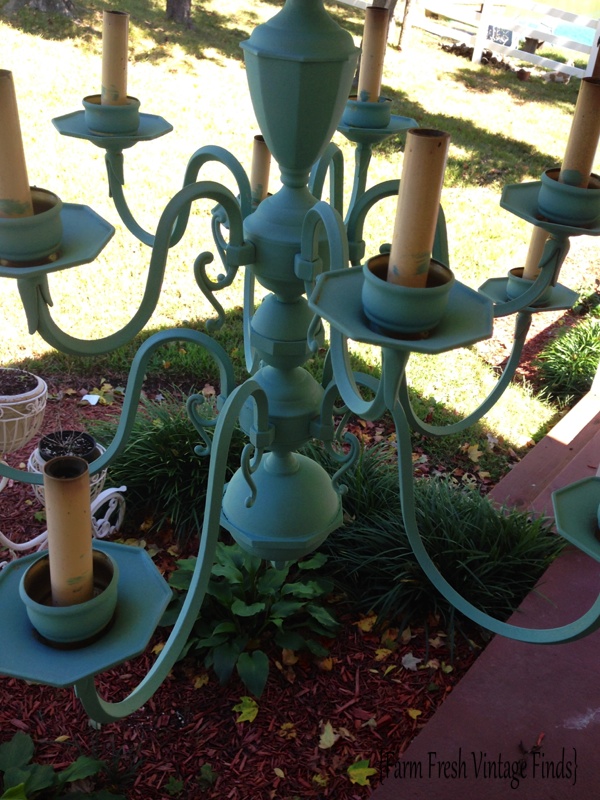 I went out for sushi (my most favorite food in the entire world  ~shameless plug~ if you ever want to do something for me take me out for sushi) with my sweet friend recently and she told me she needed a large chandelier for her upcoming outdoor wedding.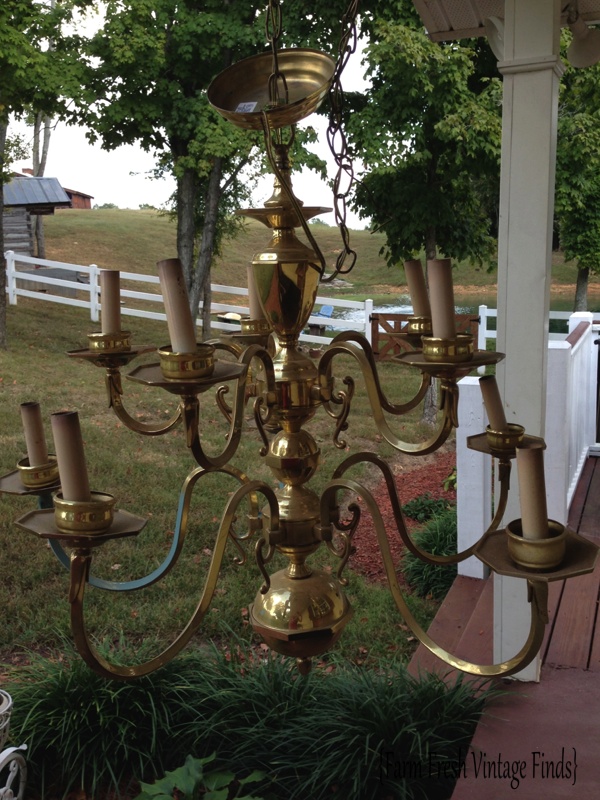 I've had this brass chandelier hanging in the barn for quite some time.  I didn't really have any plans for it but knew I could do something with it so when I got home after our delicious lunch I called her immediately and said "gurl" I got this!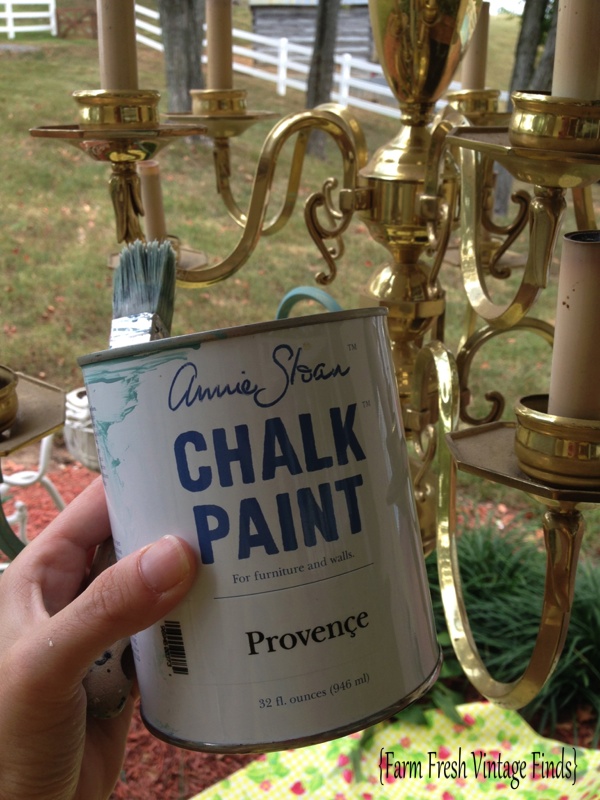 Her wedding color was turquoise so I knew that Annie Sloan Provence would be the perfect fit.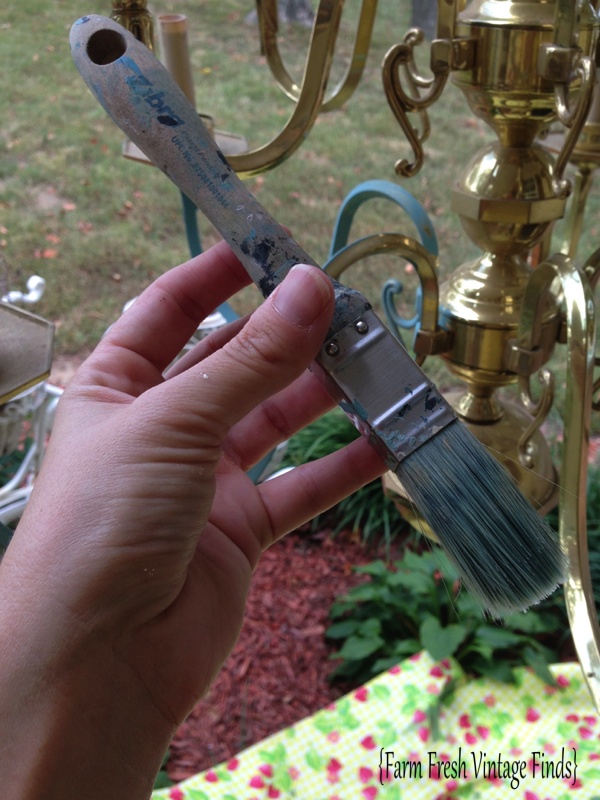 I used my Zebra brush for this transformation.  It's a small square brush and my go to for this type of "skinny" surface.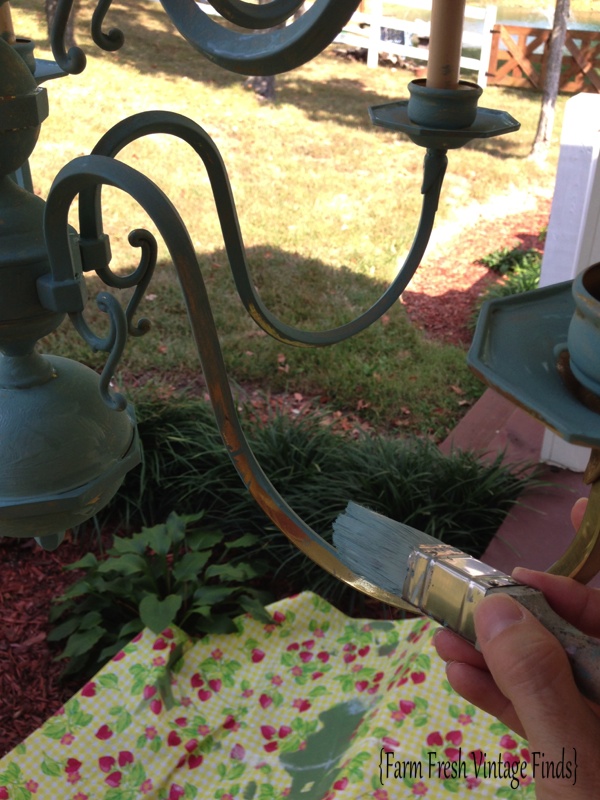 I gave the entire fixture two coats, three in some places, of paint.  I wasn't super careful with my brush strokes like I would be on furniture as I wanted it to have an aged look.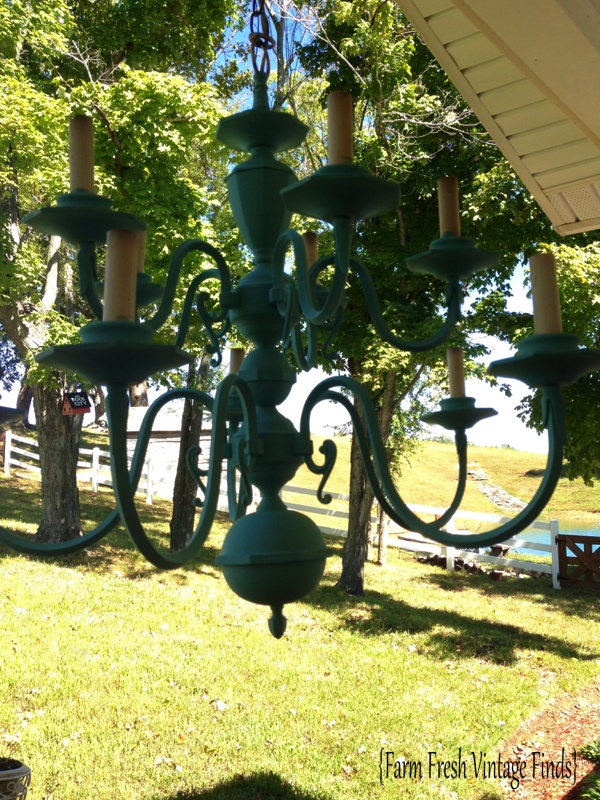 I love the way this turned out.  It is completely transformed.  She ended up hanging it in the barn loft that was the backdrop for her wedding.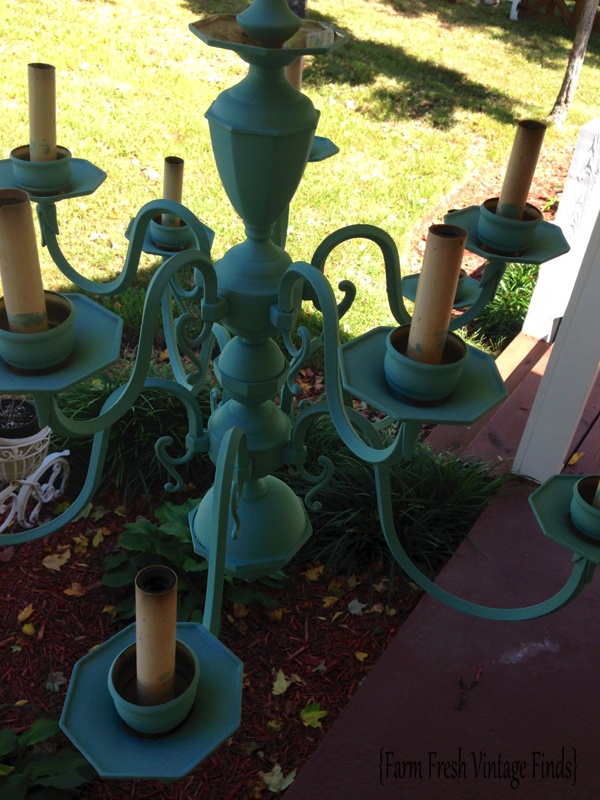 This is a great way to transform your dated fixtures without having to spend lots of money and hire an electrician.  Don't be afraid to try something new and out of the ordinary.
Don't forget to subscribe to get all the latest info delivered directly to your inbox and please check out my Facebook page.
 Thanks for reading and commenting below.