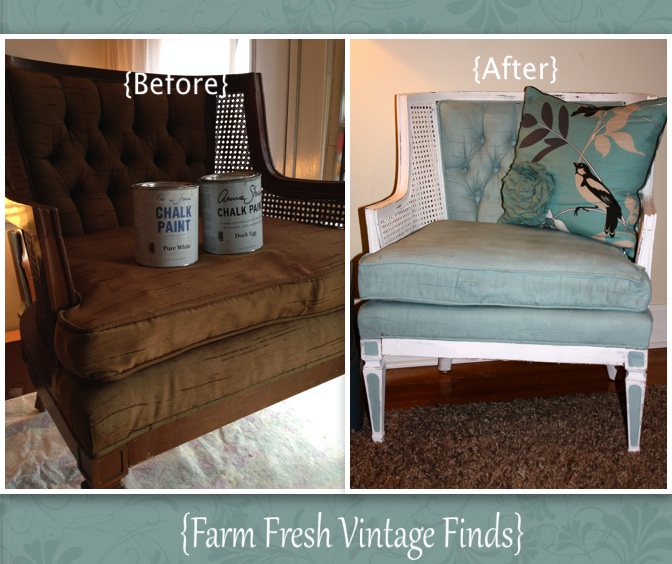 I'm embarrassed to say I've had this ugly chair sitting in my bedroom for months.  I bought it last summer and everyday I get up and think I'm going to make that beautiful….when I have time.  I finally had a day off this week and decided that I couldn't look at it any longer.  So today I'm going to show you how I paint fabric with Annie Sloan paint.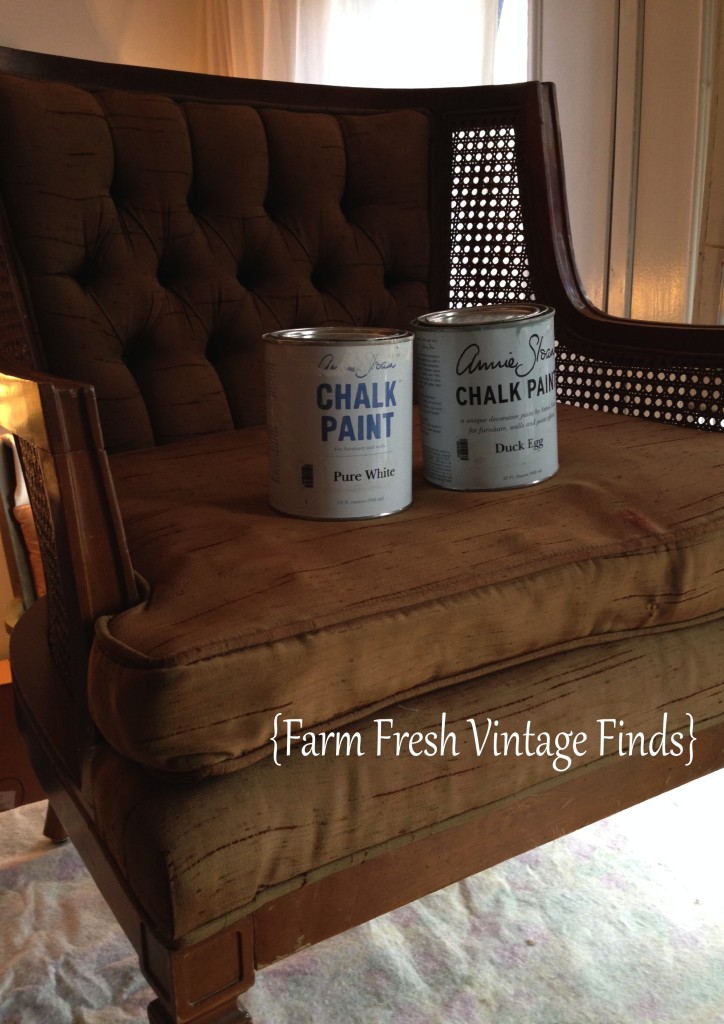 I've debated how I was going to refinish it for quite awhile.  I have a boatload of fabric stashed away and I'm fully capable of sewing a new cushion and reupholstering.  In fact I posted about it here.  But honestly I knew that painting the fabric would be faster and I wanted to get it done.  I was VERY skeptical about painting fabric until I painted my patio cushions last summer, you can read about that here.  They are exposed to the elements year round and still look great.  So I figured GAME ON!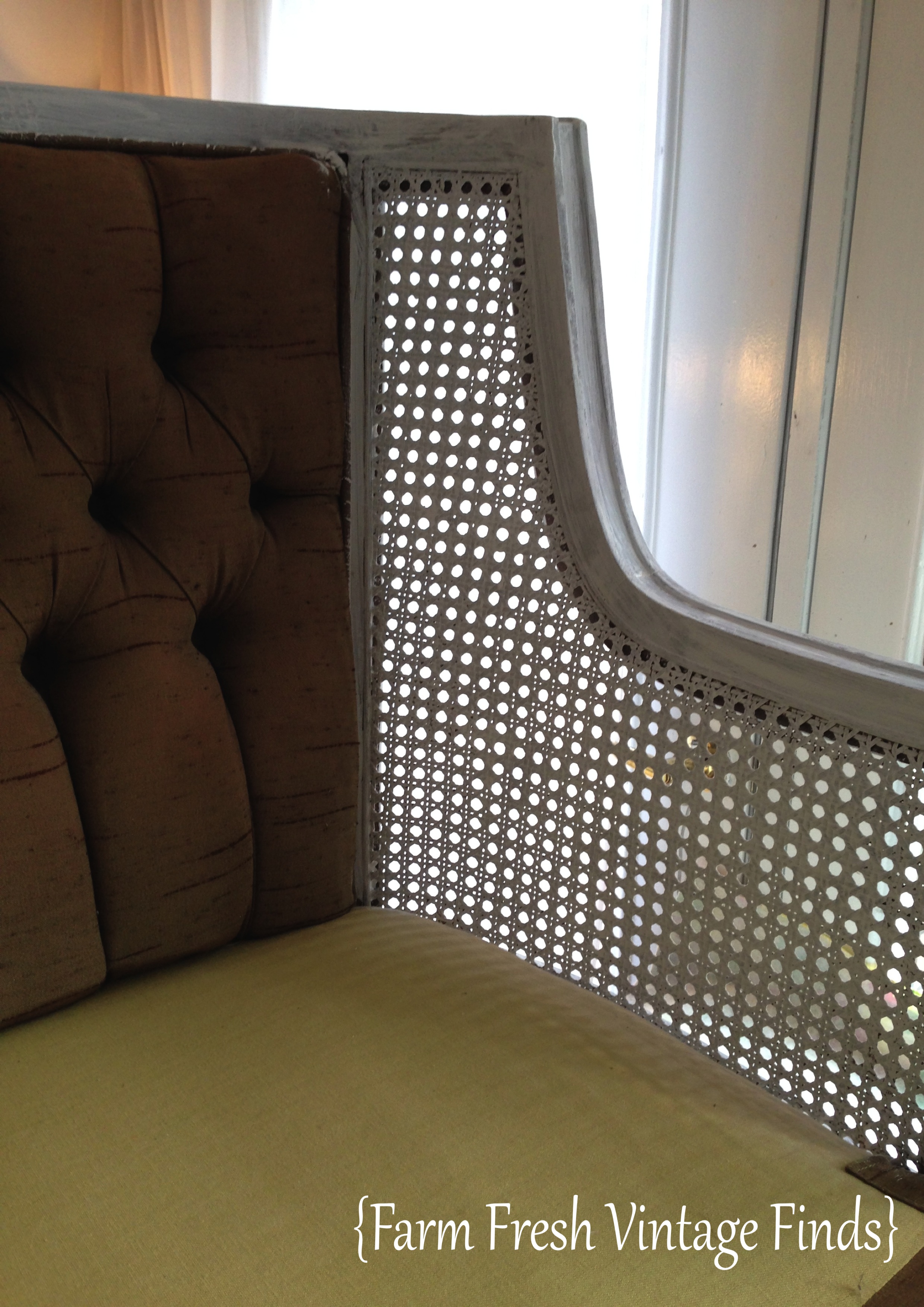 I started out by painting all of the wood and caning with Annie Sloan Pure White.  On a side note this is the one and only color of ASCP that I'm not crazy about.  I LURVE all of her other colors but Pure White always seems to give me trouble.  It seems to always come out "chunky" not smooth.  I knew I was going to do some distressing though so I didn't let it bother me this time. Any who, use Pure White at your own risk and if you have tips about using it please feel free to comment below.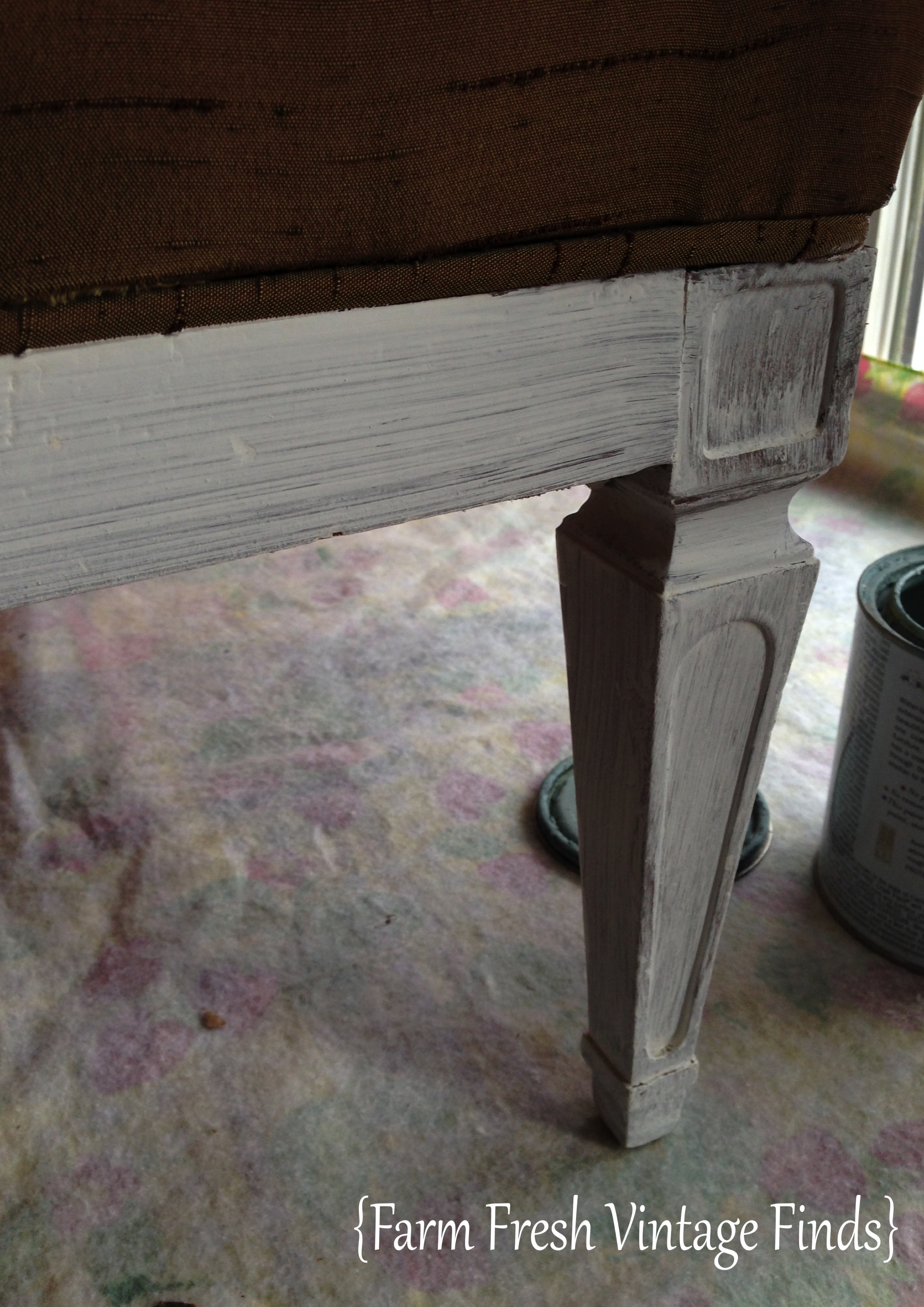 I then moved on to the fabric.  I decided on Duck Egg because I wanted a good contrast to the white and because I have lots of it in my house already.  Since I am planning to keep this chair (at least for now) I need it to fit in with the rest of my house.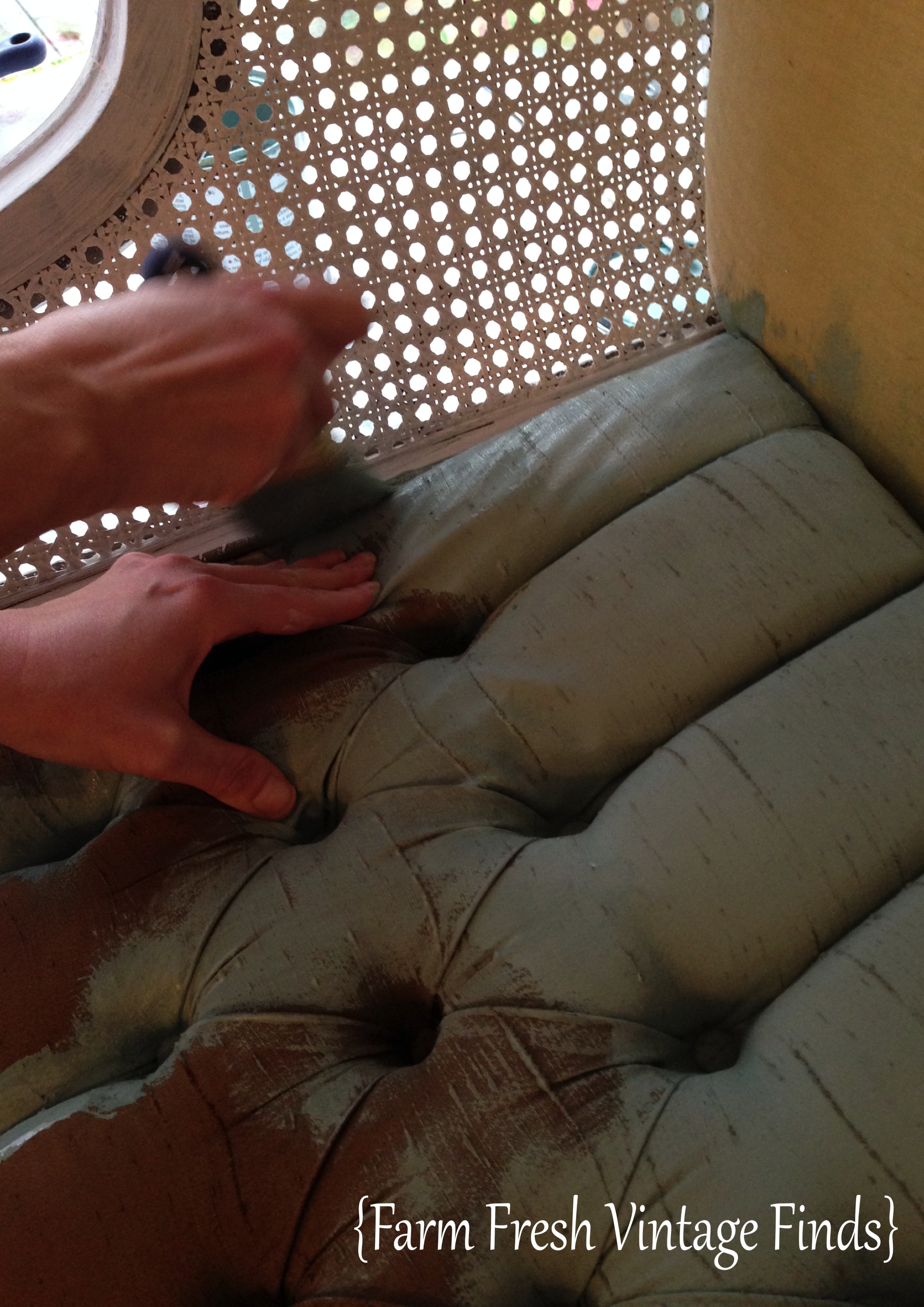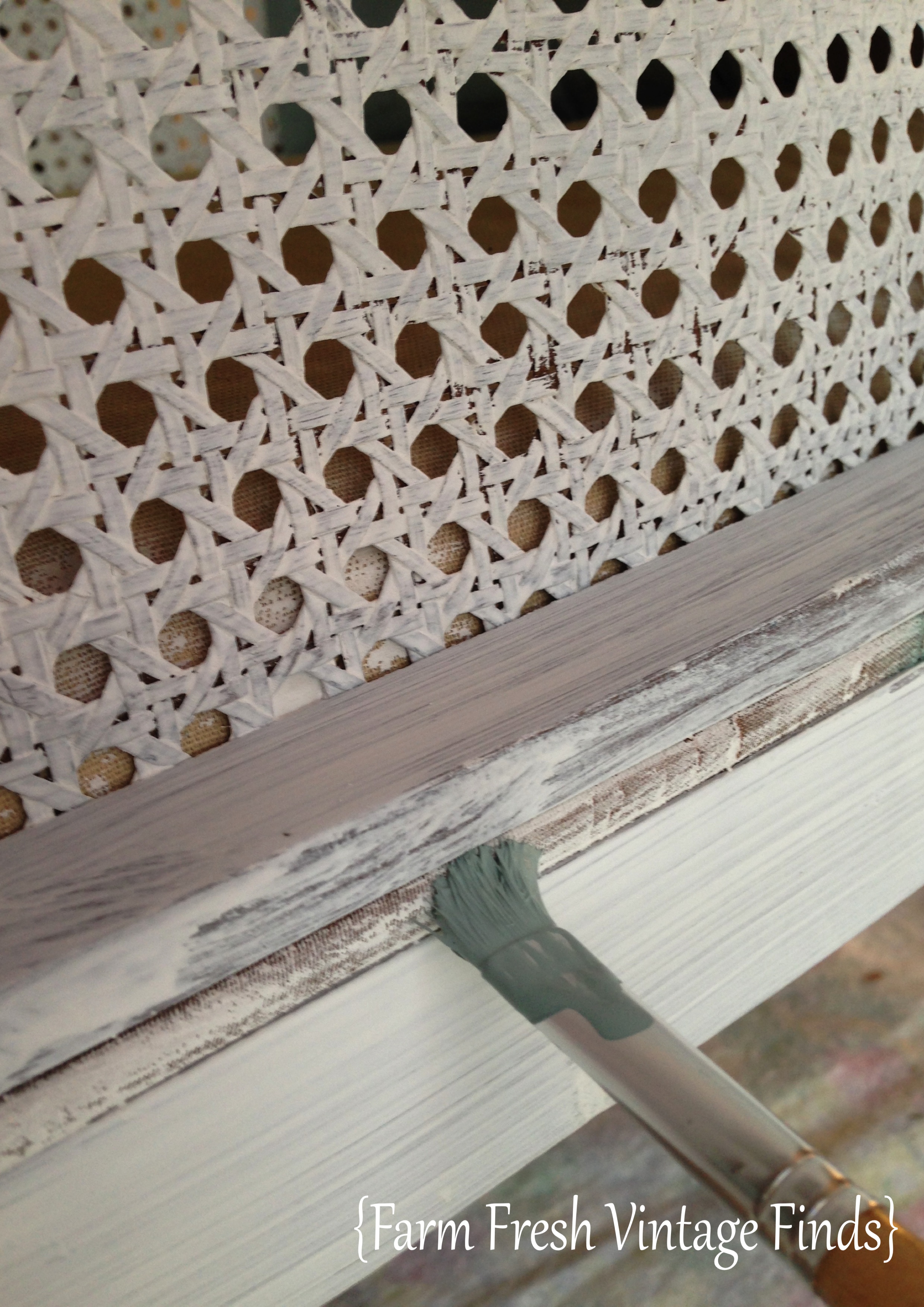 There's this tiny bit of piping that goes all around the bottom of the chair so I used a small brush to paint it.  It's the little things that make all the difference in my opinion.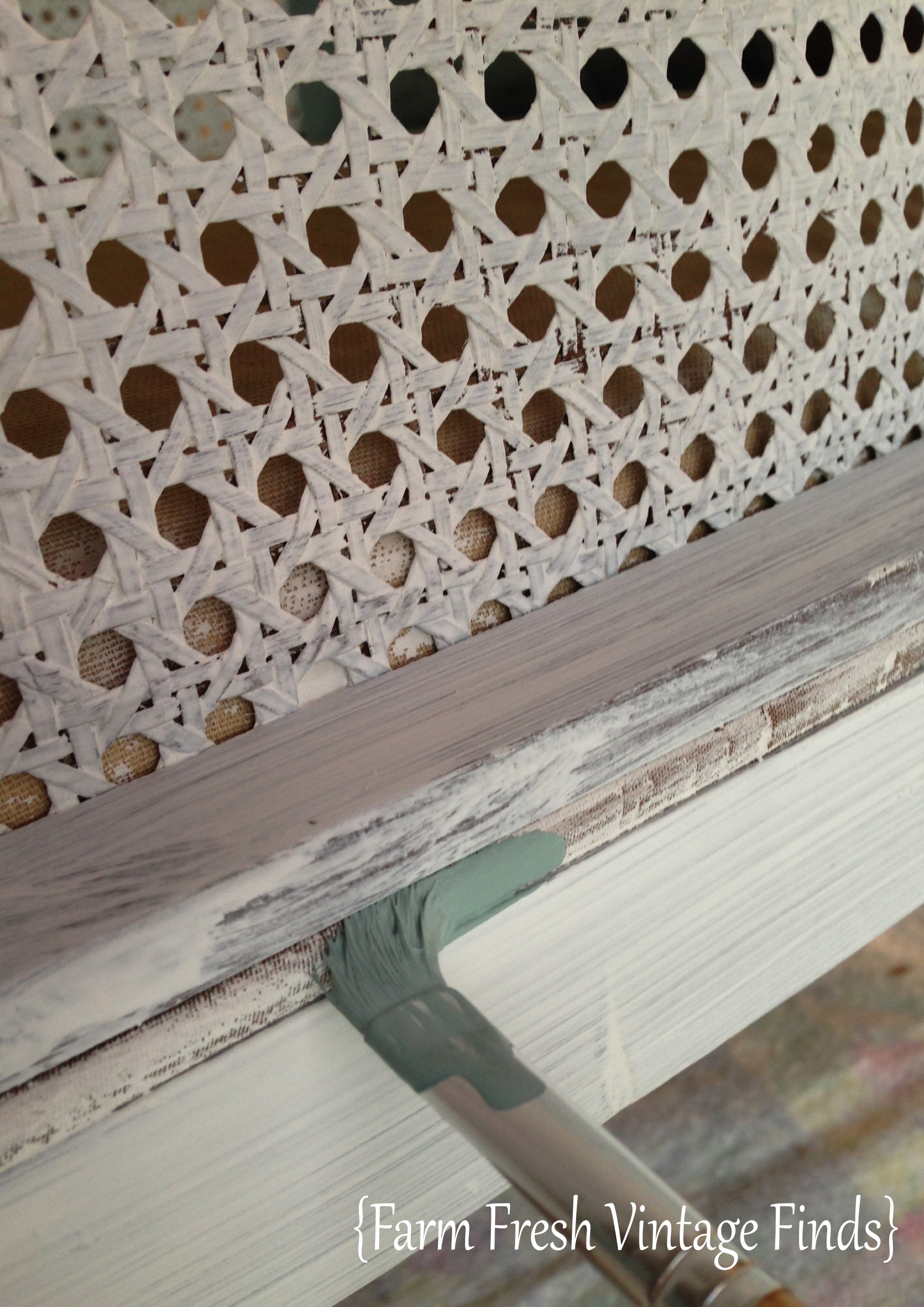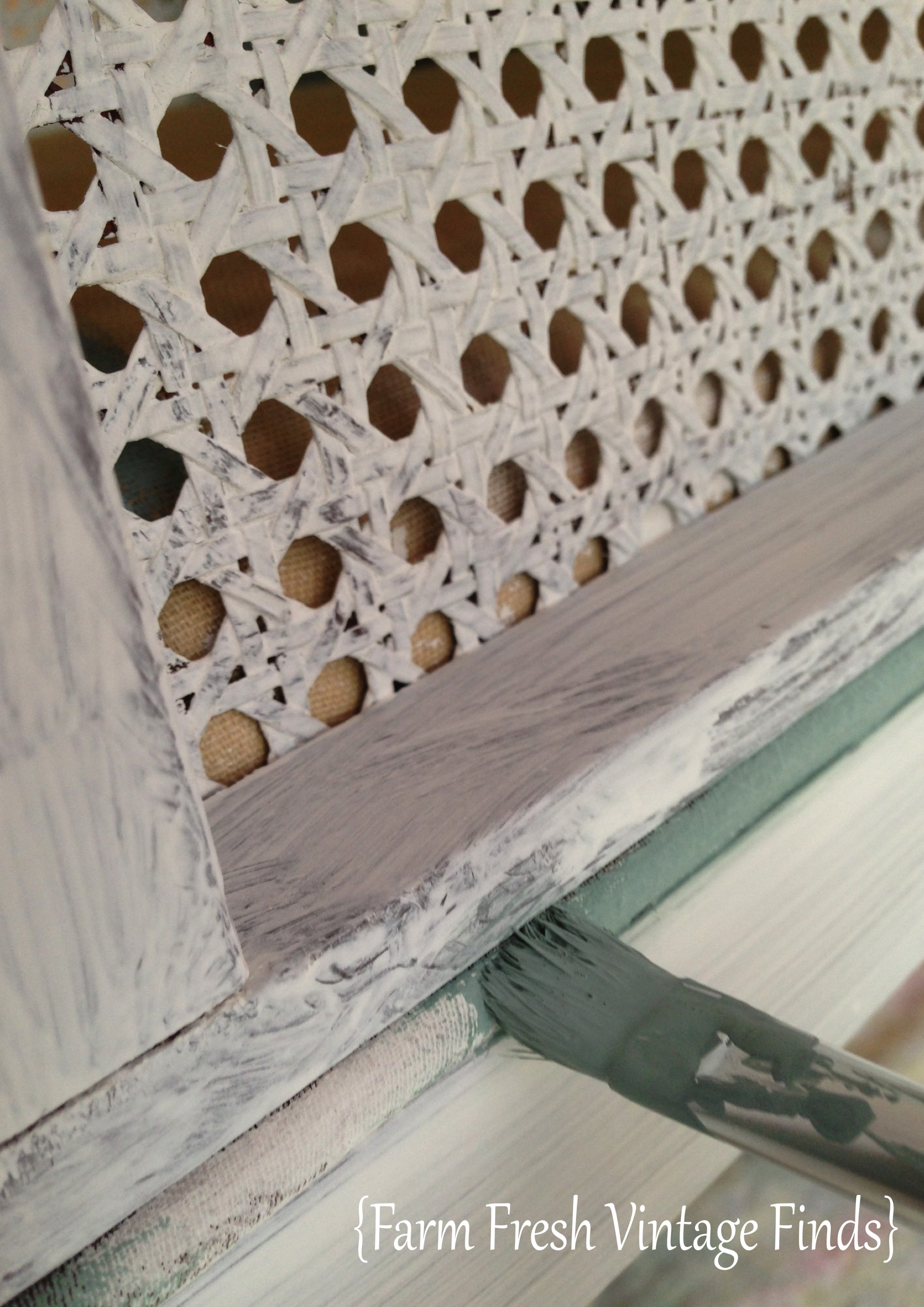 I stepped back to take a look and could hardly believe the difference in this chair.  The fabric looks as though I completely reupholstered it and I didn't.  It's paint people….PAINT!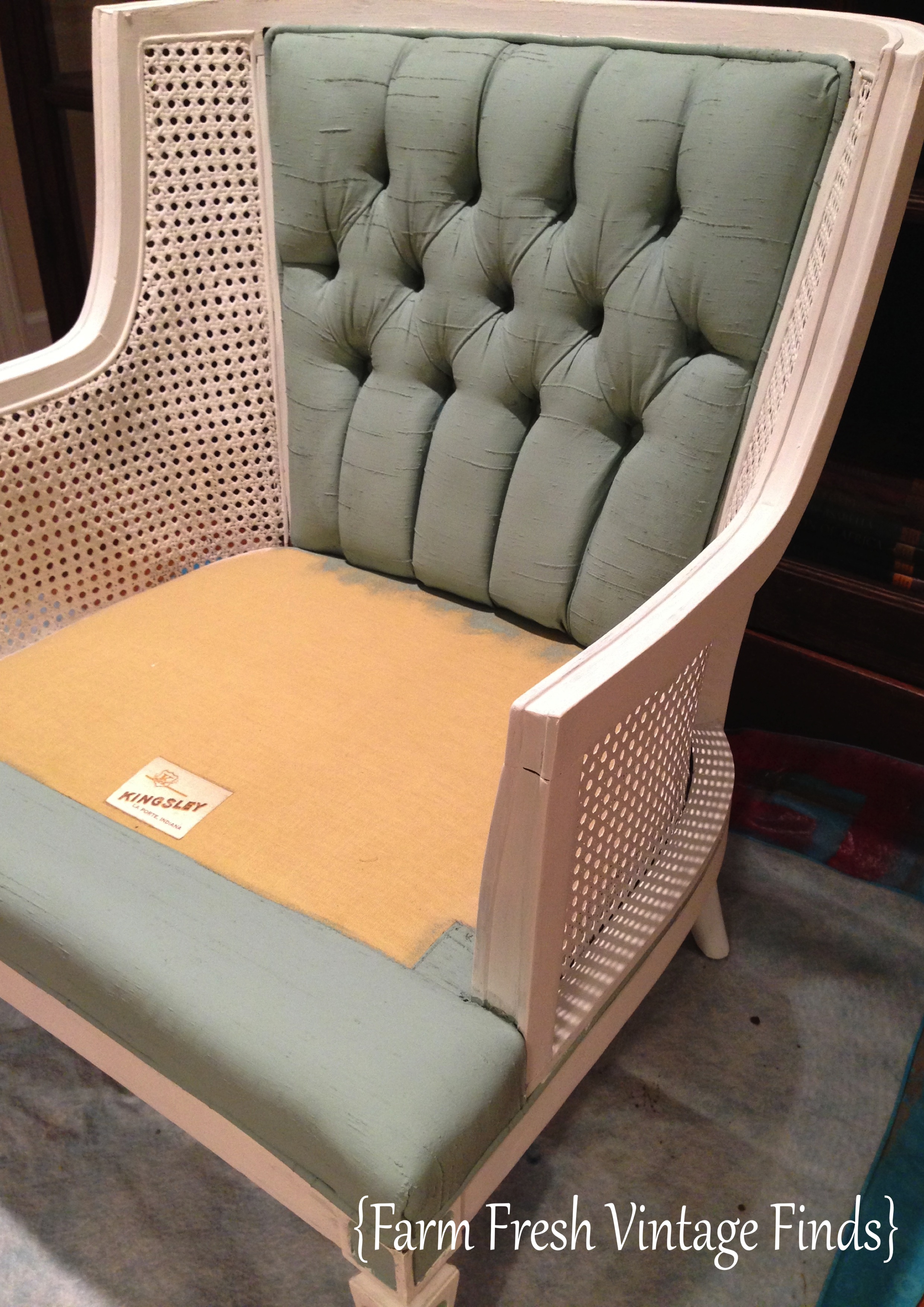 I tried to take several up close pictures so you can get an idea of how good it really looks.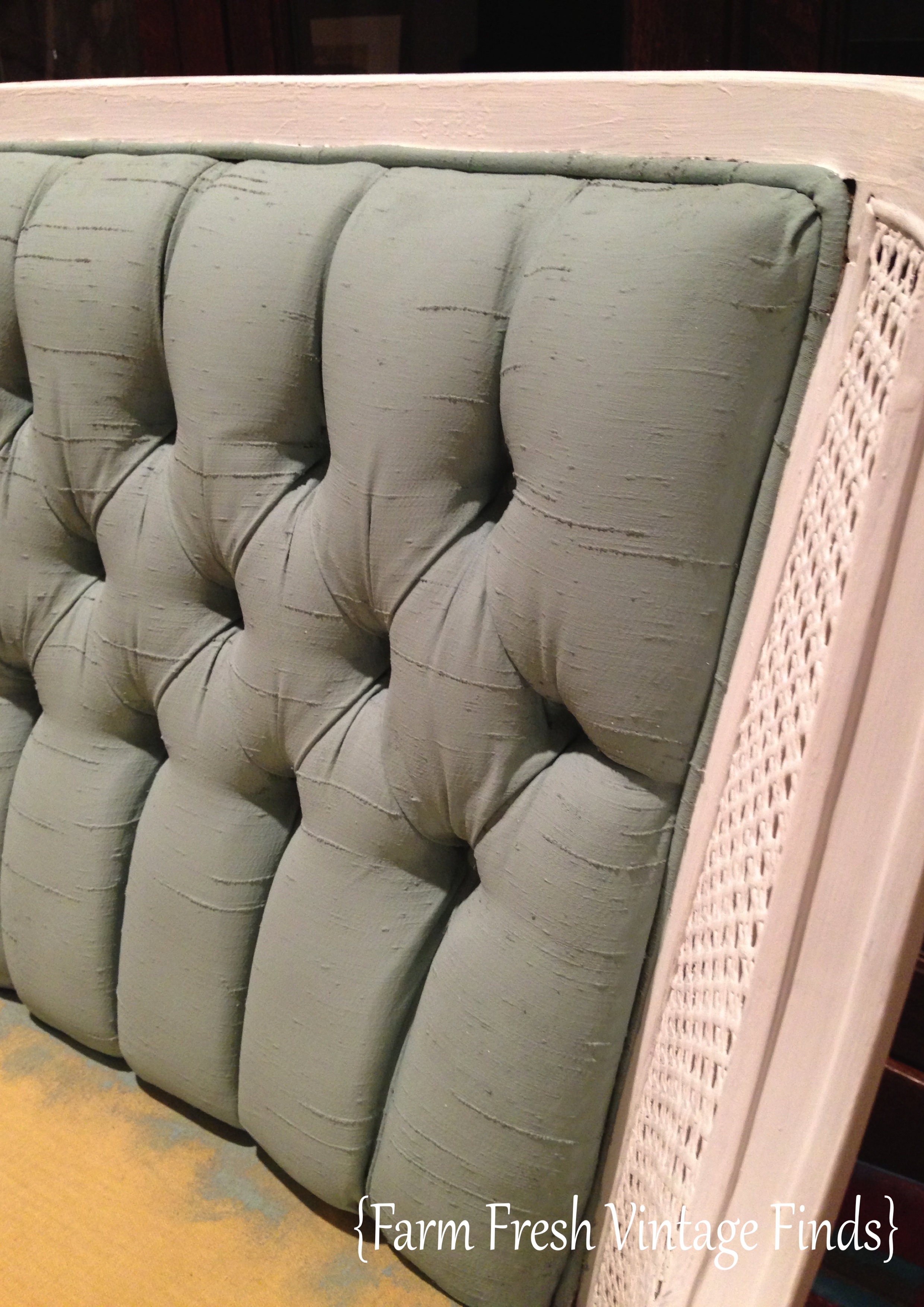 Now for the feel.  I waxed the entire chair, fabric and all because it's going to stay inside and I read on Pinterest lately that waxing the fabric would make it feel like leather.  Well that's the truth it really feels like soft leather.  No kidding!  I also gently buffed it and now it has a sheen to it too.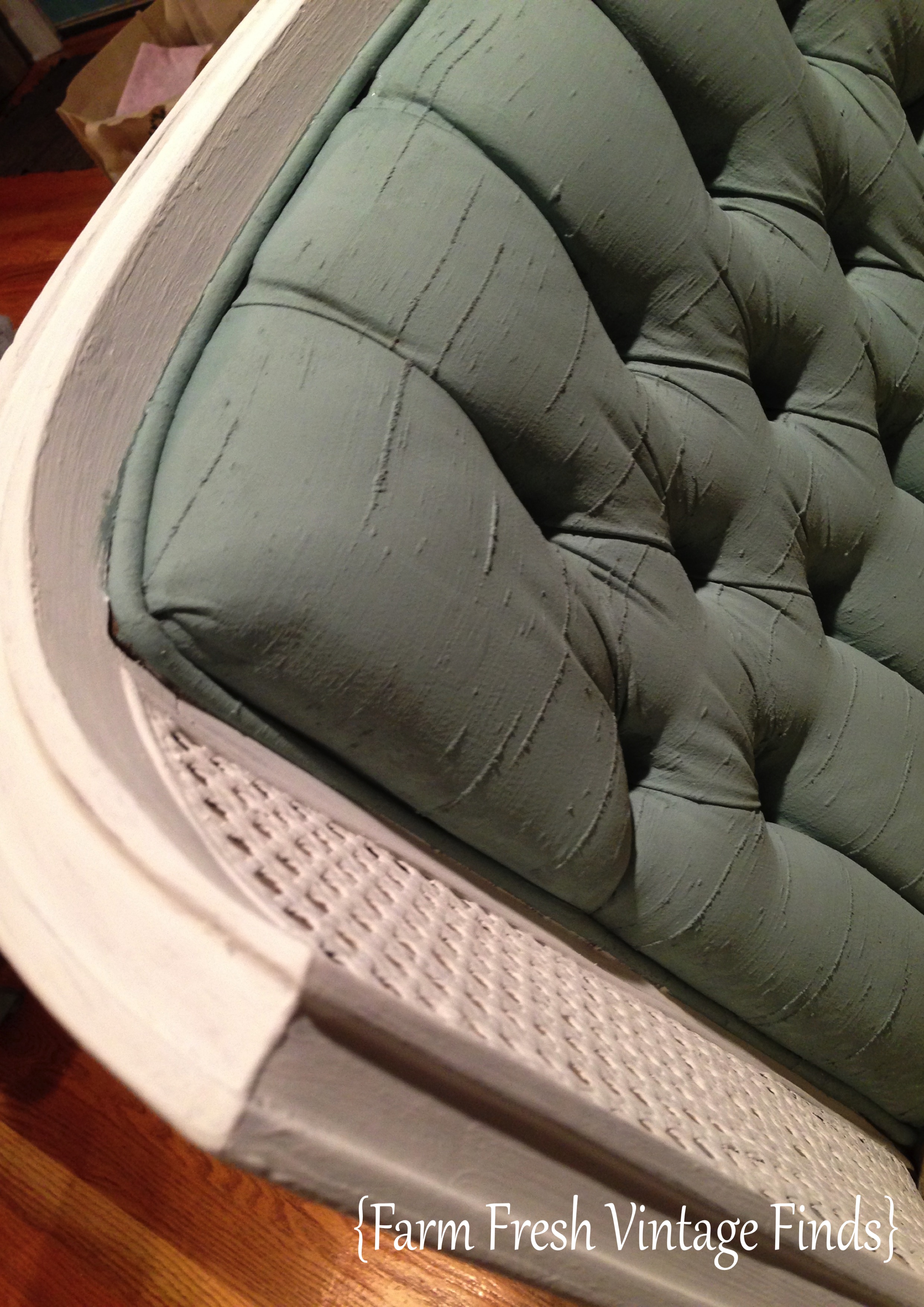 So there you have it.  Do you have something in your home that needs a facelift?  Go ahead and give it a try!  You can paint fabric and get great results!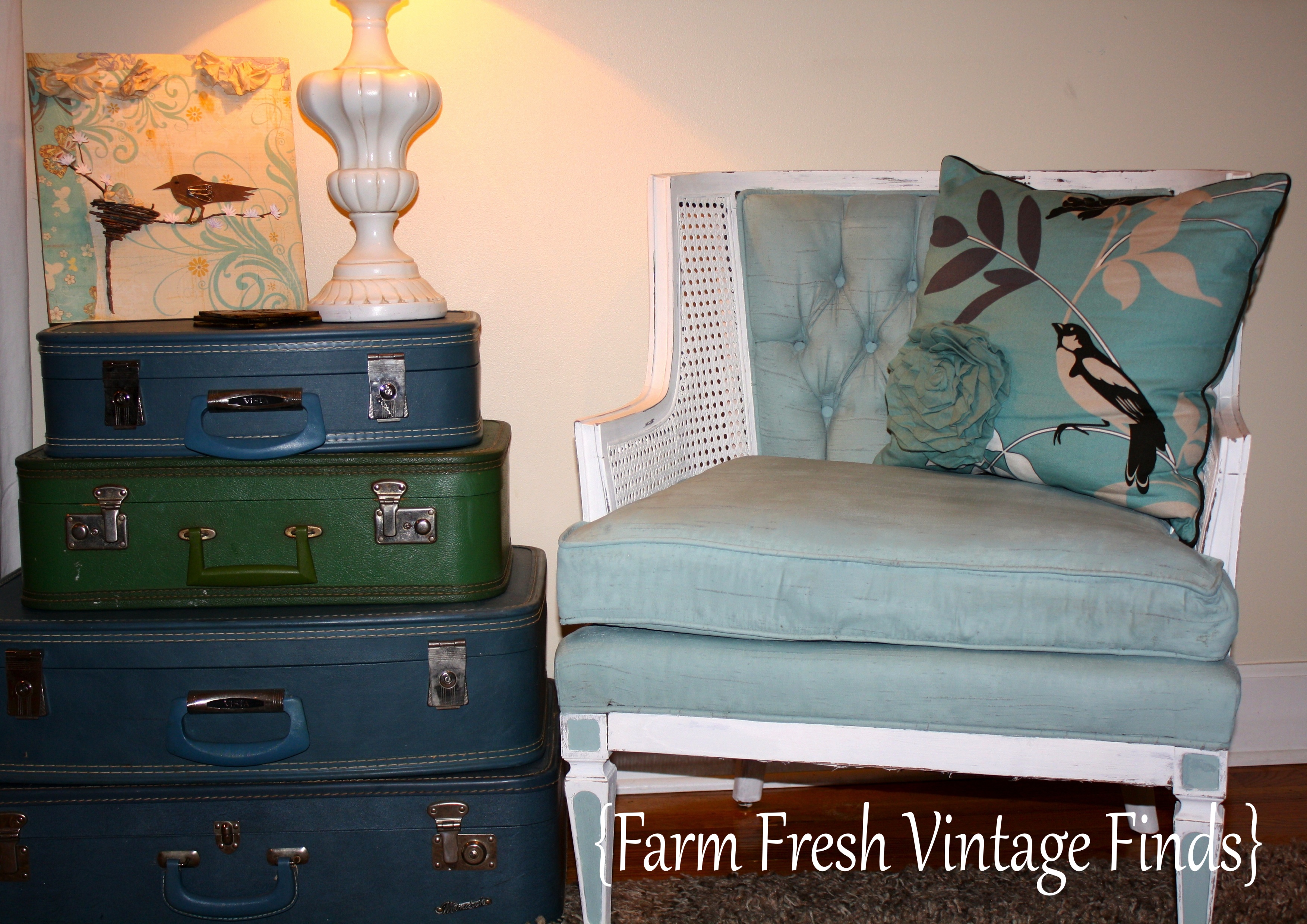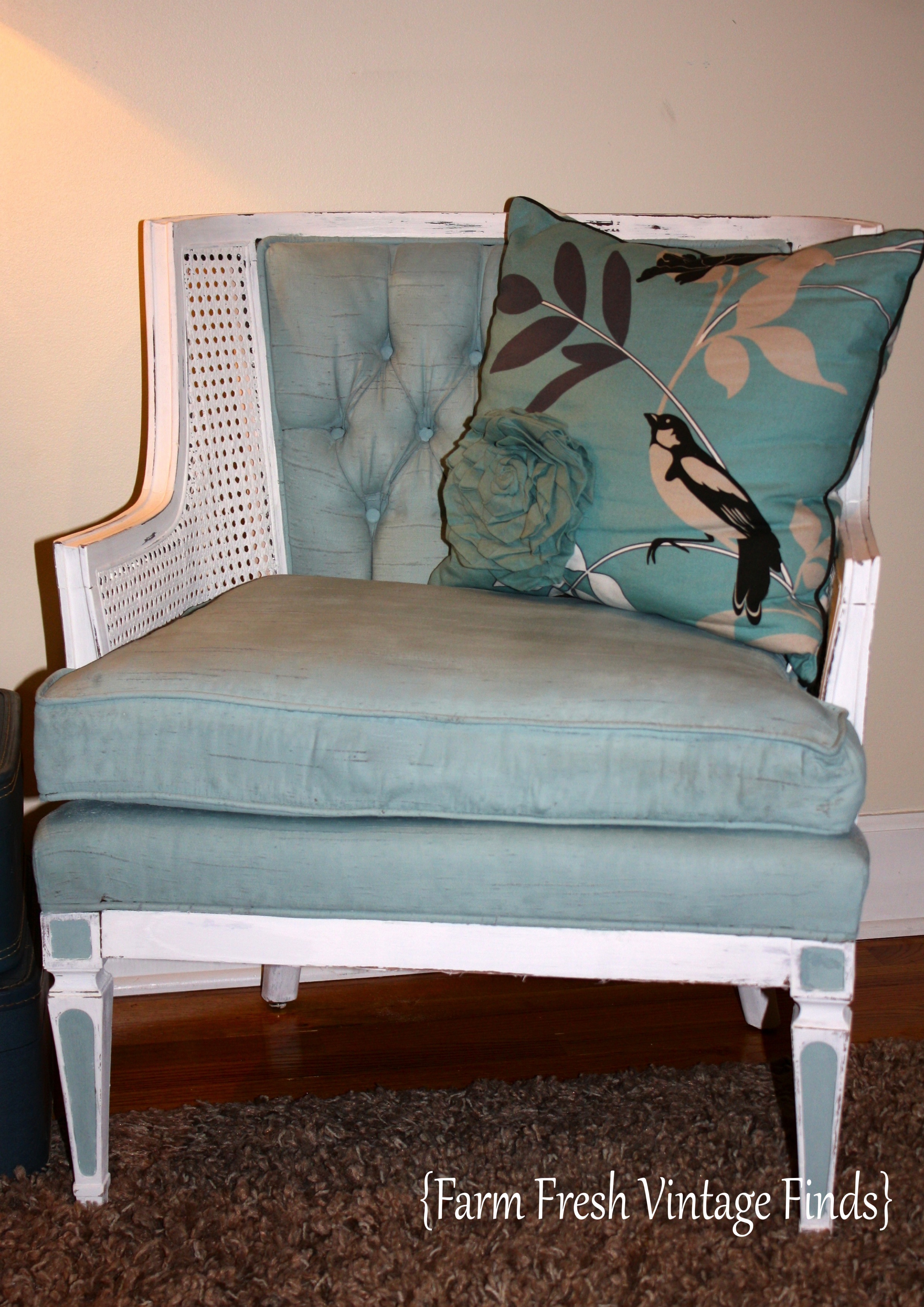 Don't forget to subscribe to get all the latest info delivered directly to your inbox and please check out my Facebook page.
Thanks for reading and commenting below.