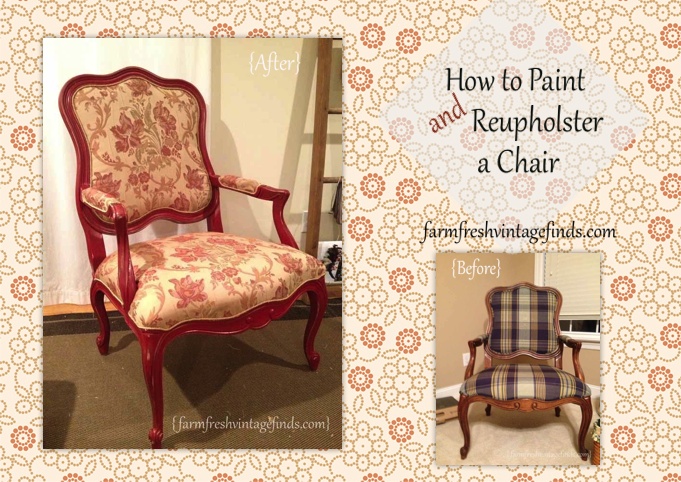 Redecorating your home can be costly.  But if you are willing to re-use what you have, you can save money.  This chair is an example of just that.  I've done several posts about reupholstering, you can see a couple of examples here and here.  This particular chair was beautiful to begin with but my client wanted to update her bedroom with beautiful reds and golds so it no longer matched.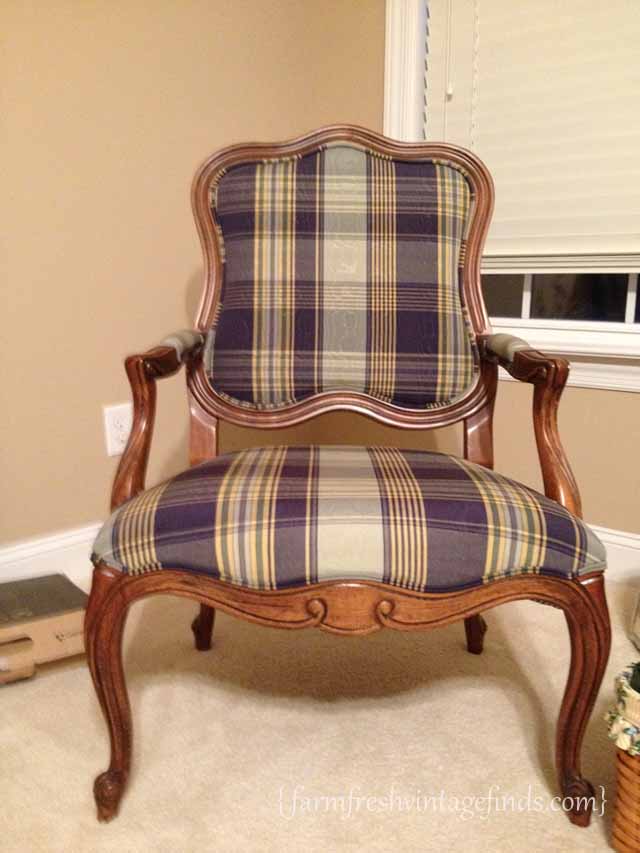 We decided to paint it red and recover it with coordinating fabric.  I started by removing all of the fabric.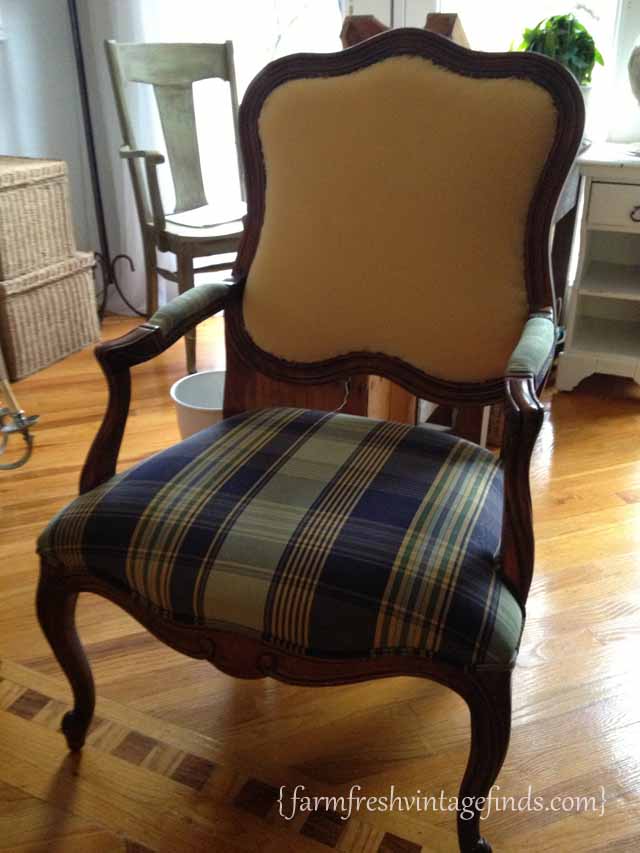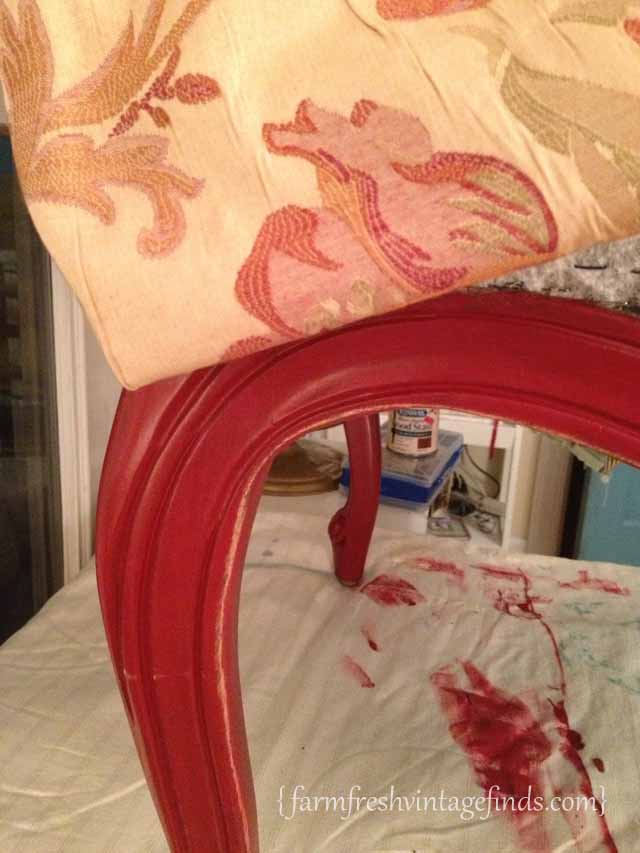 Then I painted all of the wood with red paint and distressed it lightly.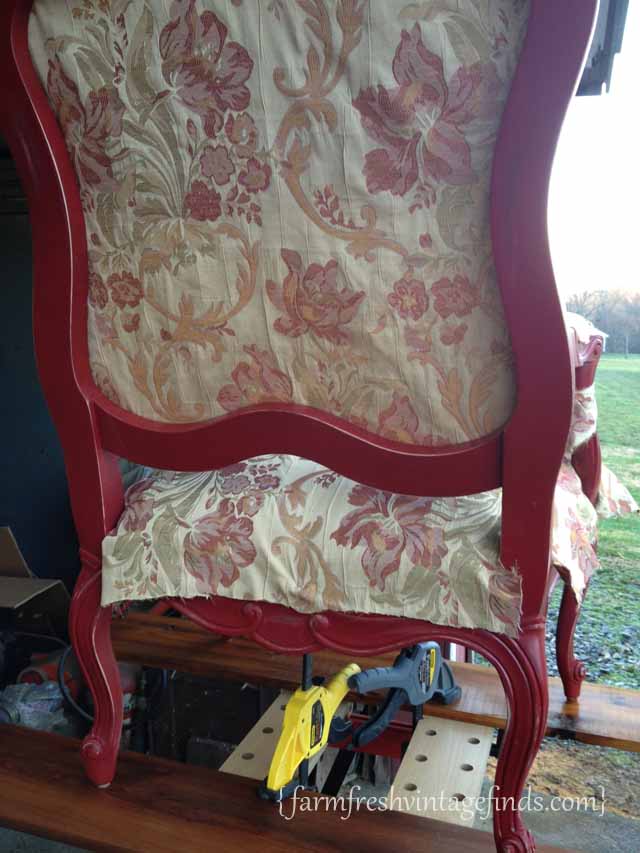 The next step was to add the new fabric.  When reupholstering it's very important to use lots of staples to hold down your fabric.  This ensures that when someone sits in the chair the fabric doesn't pull away.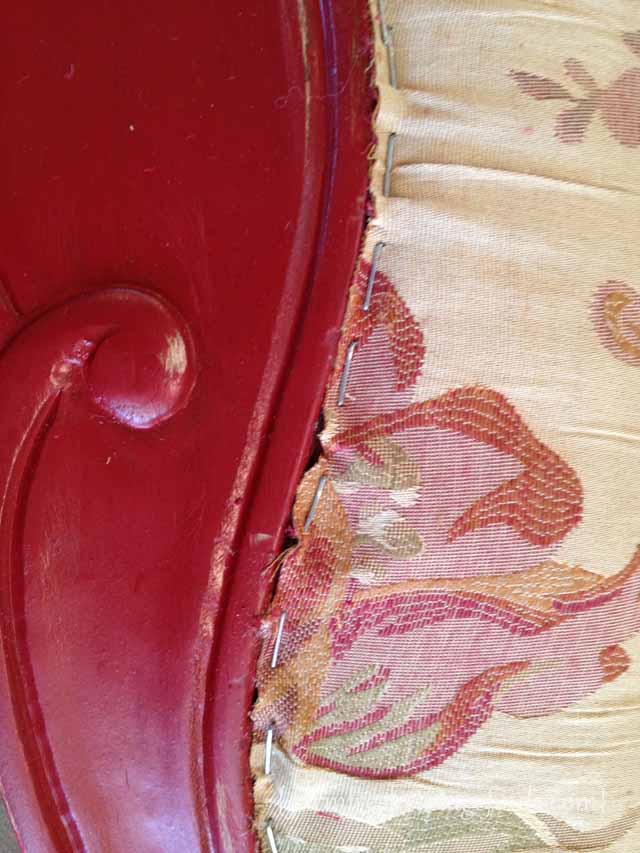 After that it was time to add all the trim to cover the staples and finish it all out.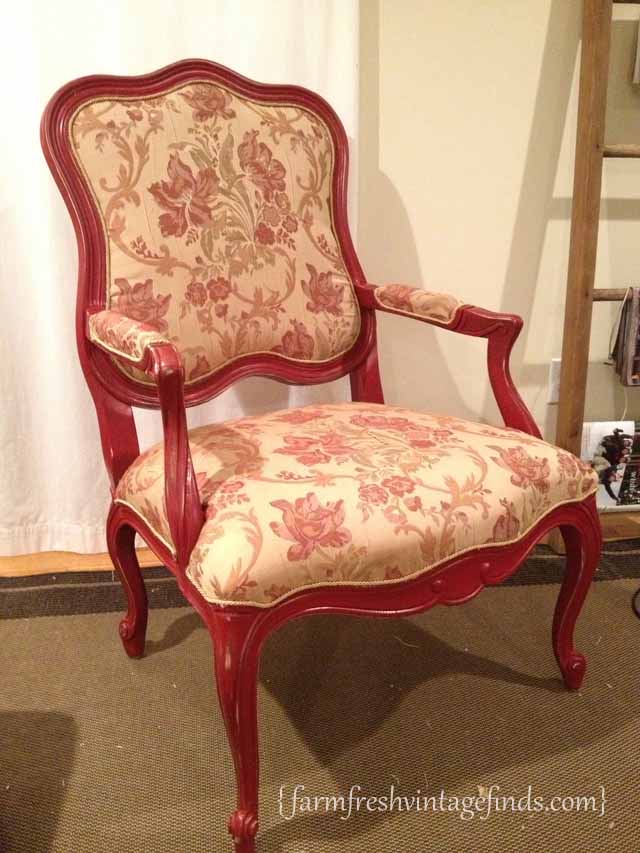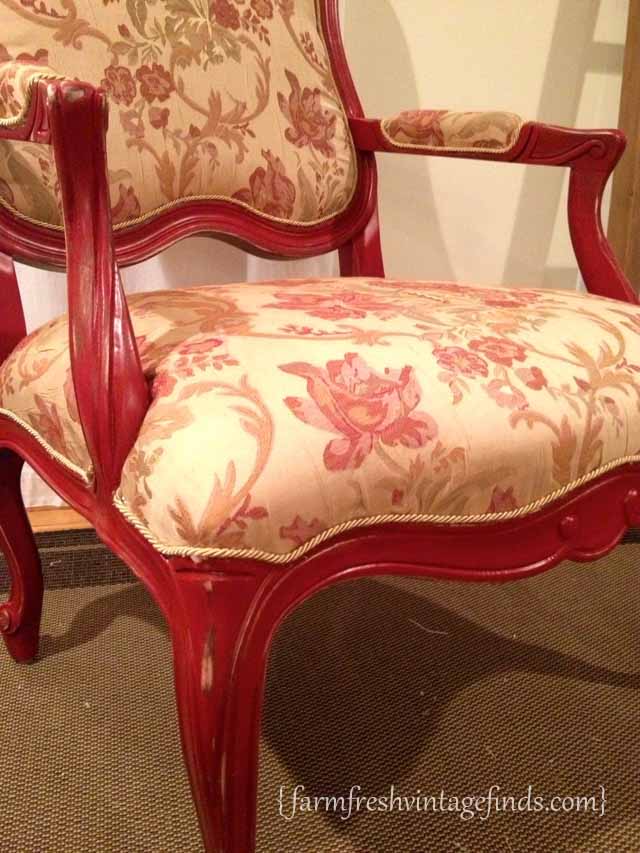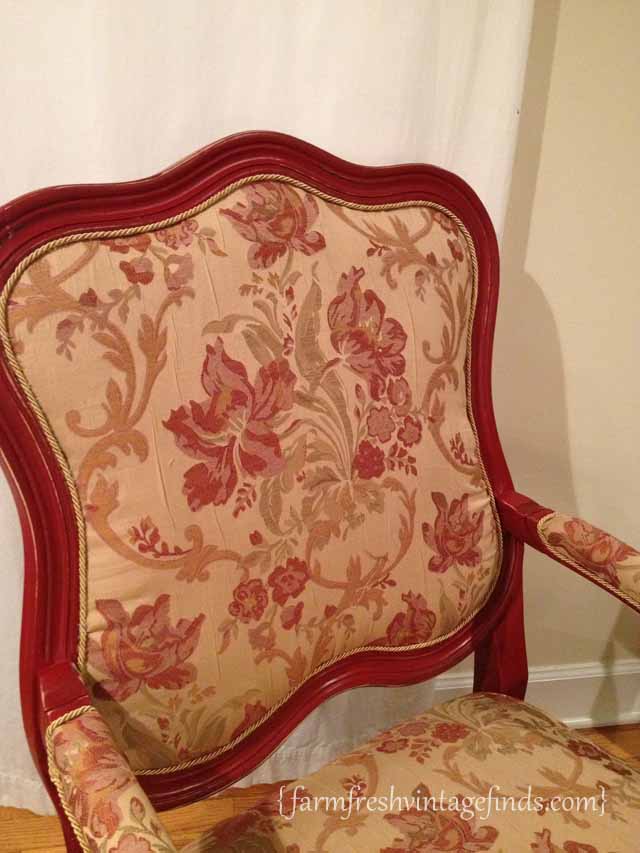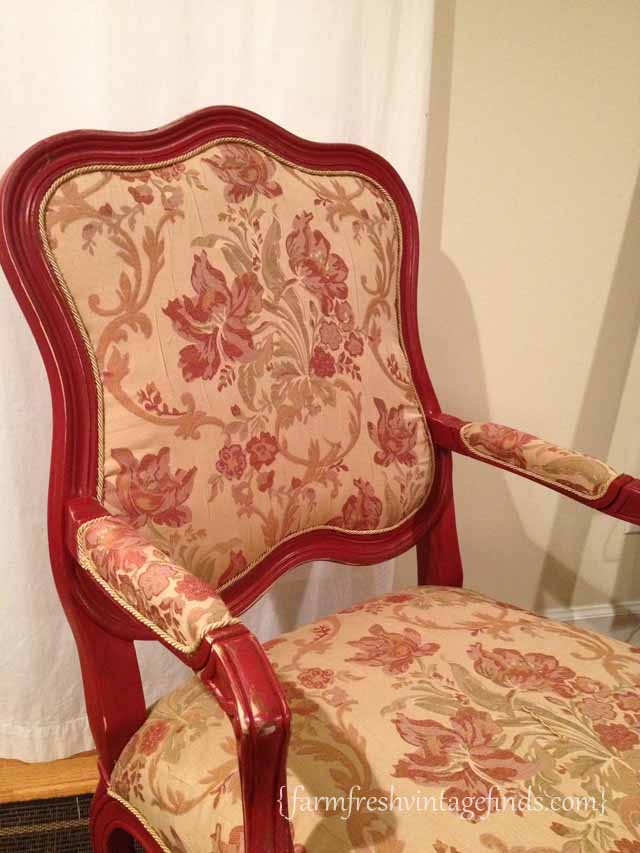 Do you have furniture you'd like to have painted or reupholstered?  Are you shopping for furniture and need help finding the perfect piece?  Email me at farmfreshvintagefinds@gmail.com for pricing and details about custom work and my current inventory.
Enjoy this post?  Don't forget to subscribe to get all the latest info delivered directly to your inbox and please check out my Facebook page.
Thanks for reading and feel to comment below.
~Beth