UPDATE~Since painting this kitchen I have decided that removing the thermofoil from the doors is much easier than painting over it.  While this kitchen is holding up well it's just easier to remove it.  You can read all about how to remove thermofoil in this post.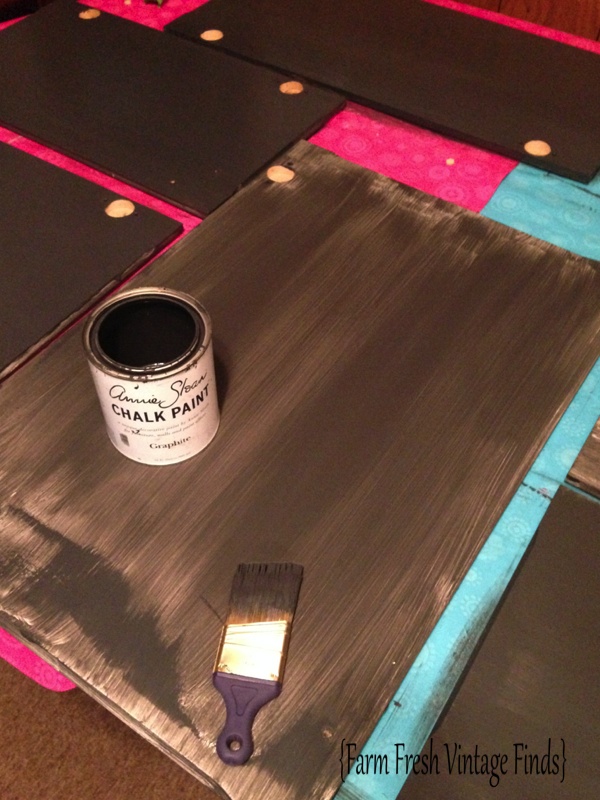 Today we'll pick up where we left off with yesterday's post  about painting thermofoil cabinets.  The first thing I suggest doing is cleaning the cabinet doors really well.  I like to use a good degreaser like Krud Kutter, use what you like best but make sure that you get the doors throughly cleaned before applying the paint.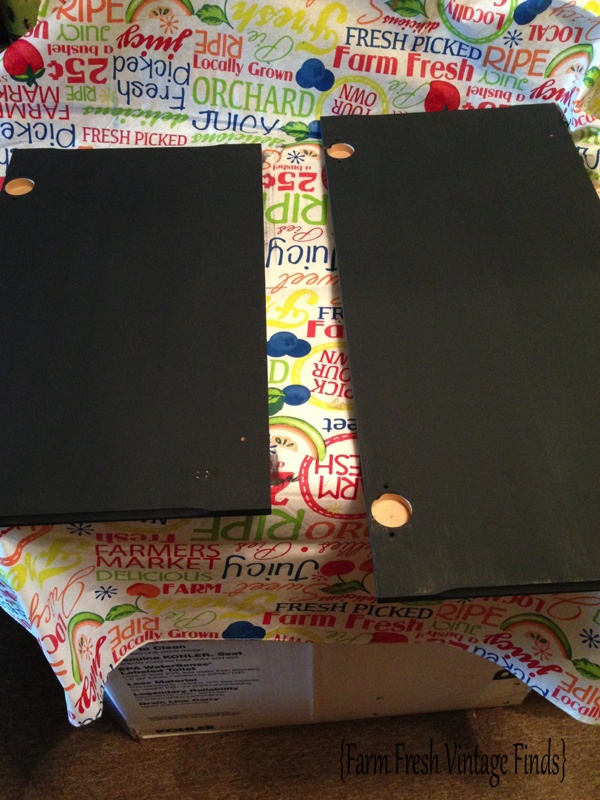 I also recommend lightly sanding the surface to rough it up a bit.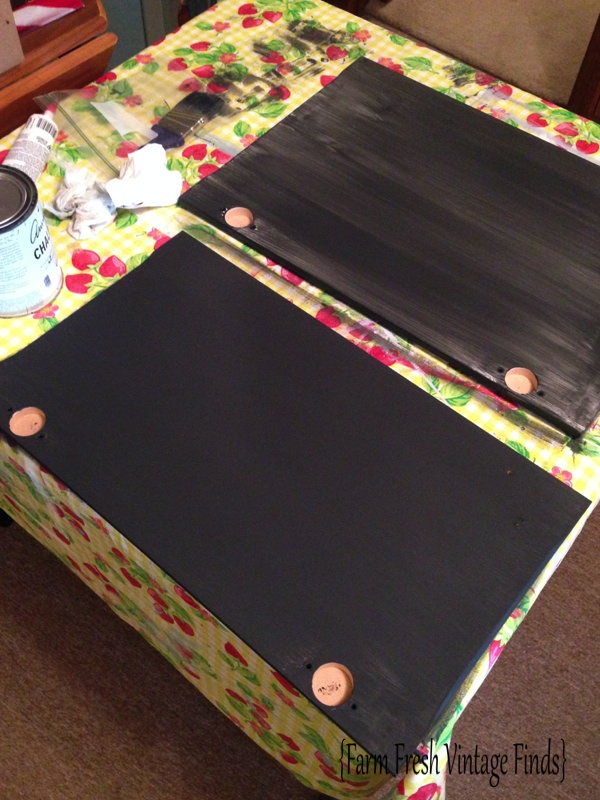 A few of these cabinets needed some prep work before I could start painting them.  I hate prep work.  I just want to get my can of paint, pop it open and start painting.  But I have learned that prep work makes all the difference in the final outcome of whatever you are painting.  Take your time and get your surface ready first so you don't have any regrets later.  Some of the thermofoil on these cabinets was coming off so I used some glue to reattach it.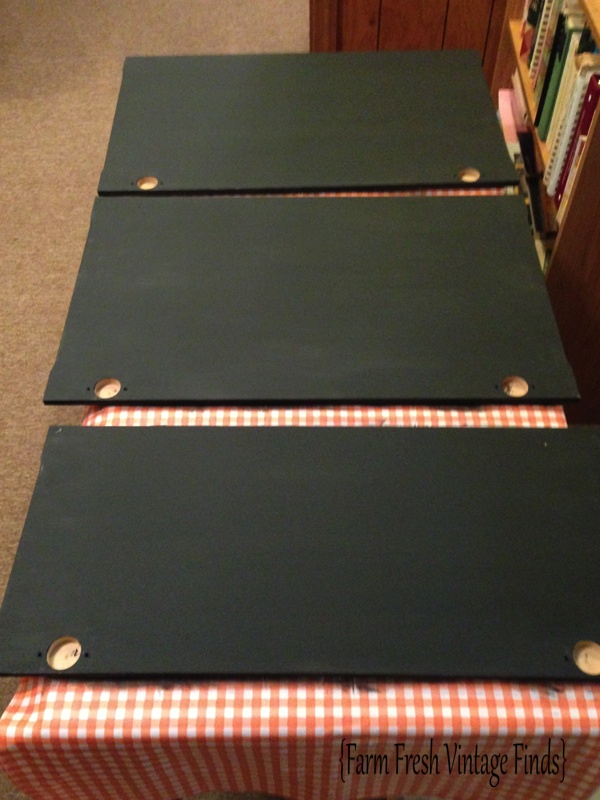 I then painted two coats of Annie Sloan in Graphite on the backs.  It's great if you have a surface big enough to set up all the doors and paint them all at once.  Annie Sloan paint dries fairly fast so you can apply another coat in about an hour.
After the two coats of paint had dried for 24 hours I flipped all the doors over and put three coats on the fronts.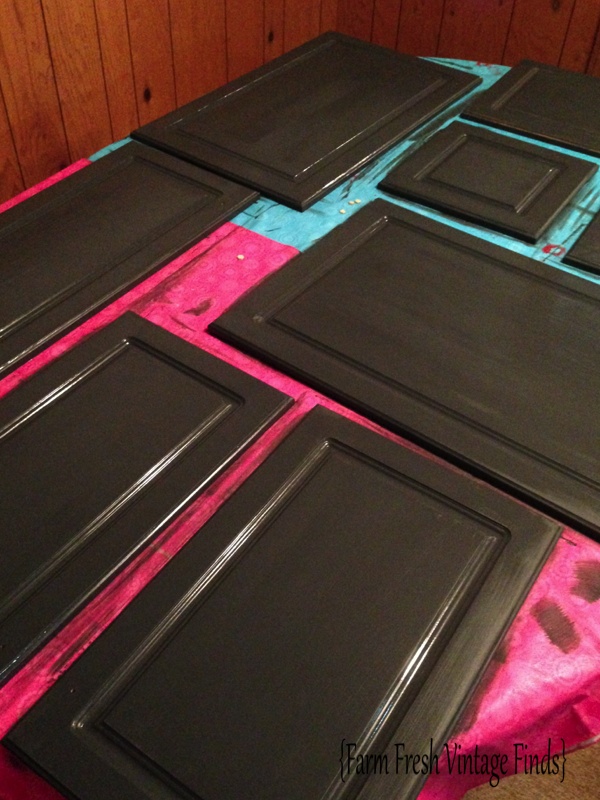 Even though these doors don't have a wood grain, I still went with what would've been the grain when painting them.  That way the end result will be more uniform.  If there's any tip you can get from this post it's ALWAYS GO WITH THE GRAIN!!!!  Even if that means creating your own grain.  I can't stress this enough.  It will make everything look similar and blend together.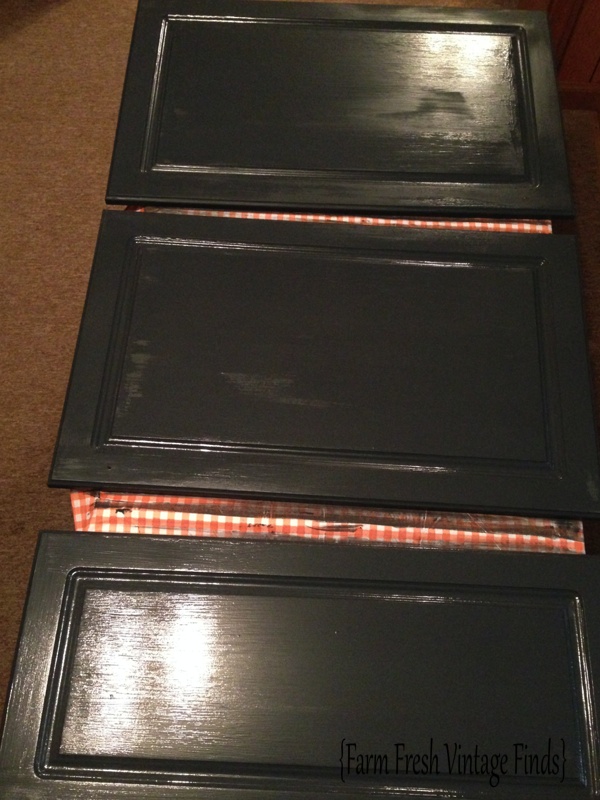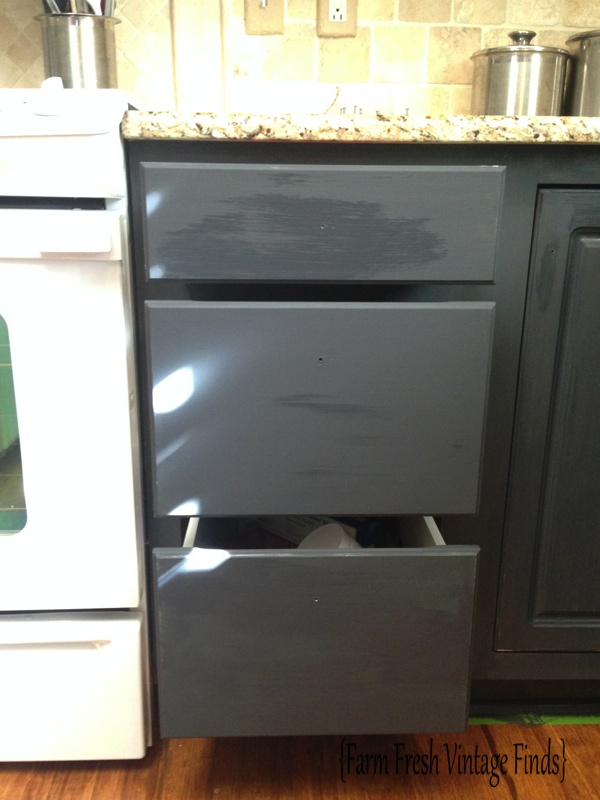 While I was letting the doors dry I went back to the job-site and put another coat on the skeletons and drawers.  I wanted to make sure everything had time to dry throughly and that I got plenty of coats of paint on to cover all the white.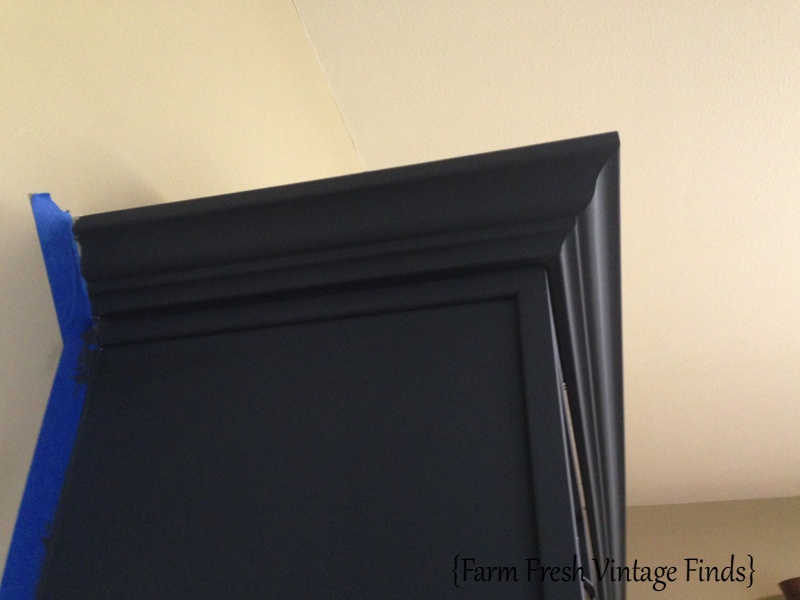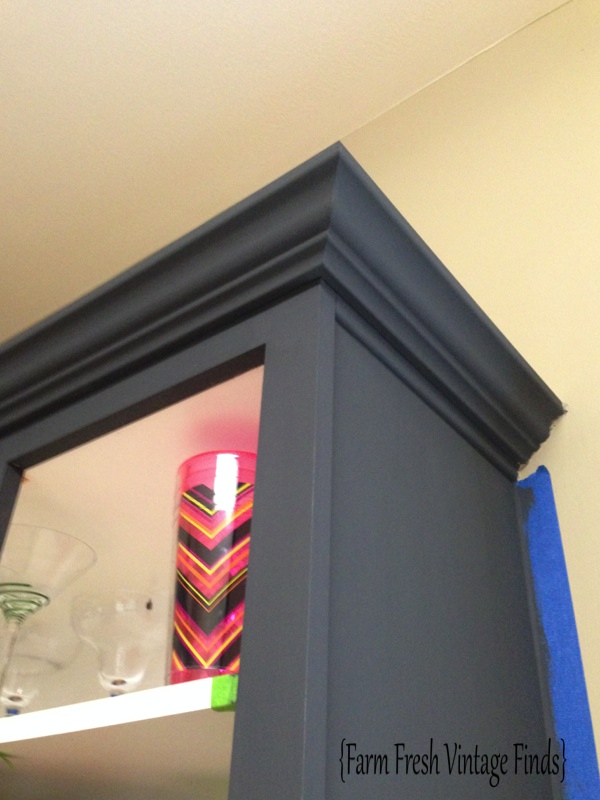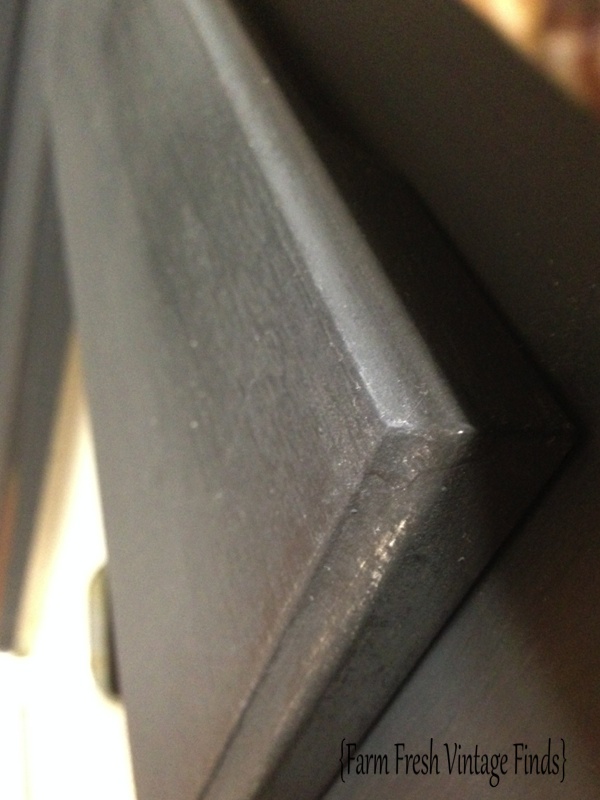 So there's another peek at the process.  Stay tuned for more on this kitchen and the upcoming reveal that you won't want to miss!
Do you have cabinets you'd like to have painted?  If you are within 1 hour of Fairview TN, email me at farmfreshvintagefinds@gmail.com for pricing and details.
Don't forget to subscribe to get all the latest info delivered directly to your inbox and please check out my Facebook page.
Thanks for reading and commenting below.