This week I had the pleasure of spending the day with my sweet friend Kathy of Petticoat Junktion.  We met last year and went to Haven together and have kept in touch ever since.  We have a lot of the same style and taste for vintage items and she's sweet as pie!
Our first stop was You Never Know located at 1218 College Street in Clarksville TN.  It's in a large old warehouse and wow is it ever full of goodies.  There were so many beautiful pieces there.  Kathy has a booth there and I had lots of fun seeing all the great treasures she has for sale.  Her work is remarkable and so inspiring.  Honestly I'd buy all of it if I had a bigger house.
The desk pictured above was only $169 and that chippy red ladder…well it was only $35.  I found myself secretly wishing I was having a barn sale soon so I could snatch up all these great goodies and bring them back for you guys.  Hmmmmmm????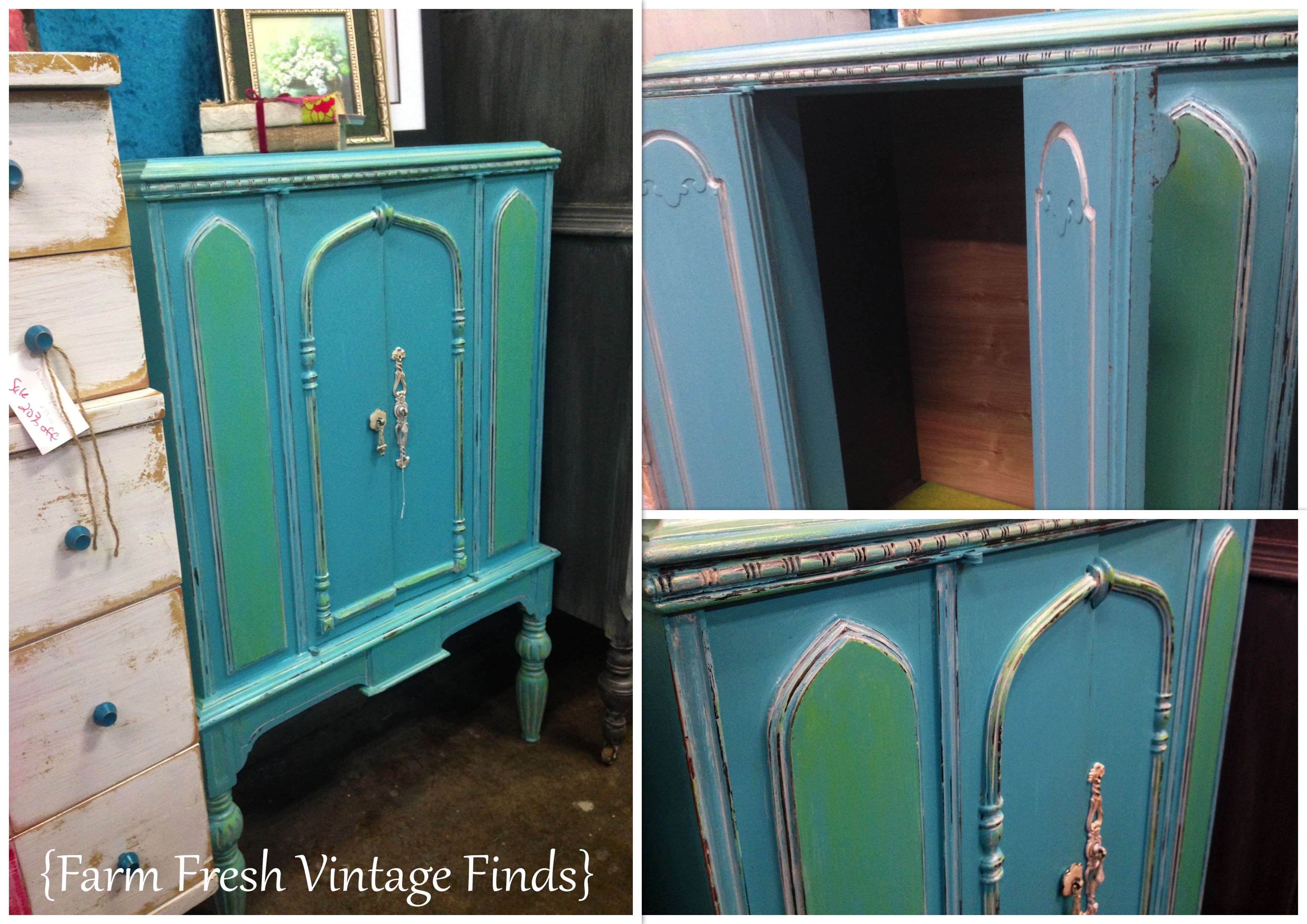 This piece, done in a great color combo of blue and "turquoisie" green was one of my favorites.  It's the perfect size for storage in a bathroom and at $185 you can't beat it!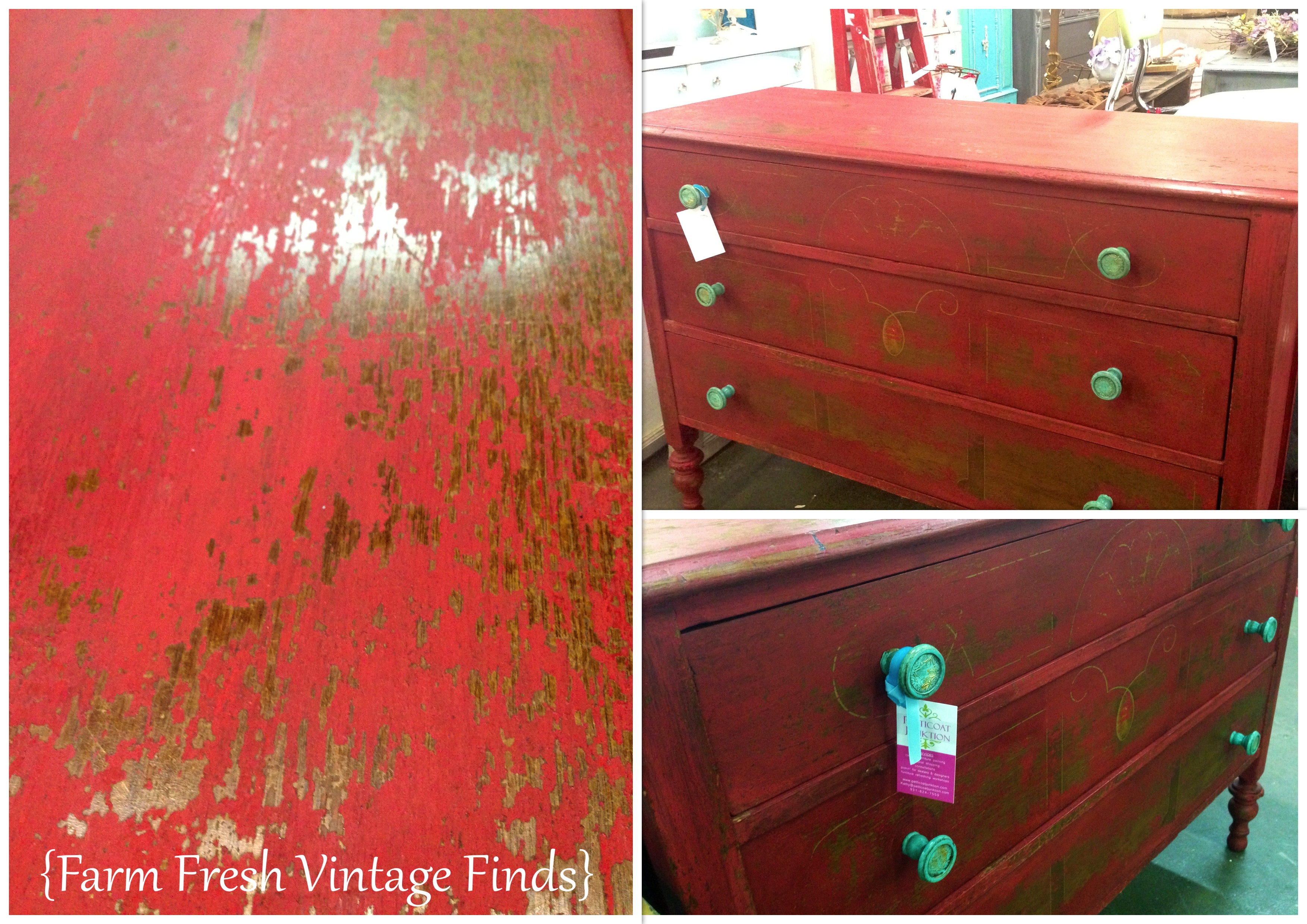 Oh and this chippy red dresser.  Be still my heart.  $169 folks!  It would be perfect for a changing table or used as a media console.
They even had a few upholstered items.  I love the print on this chair.  And there was an old projector from the 60's.  Wouldn't it be great in a theater room!?!?  So cool!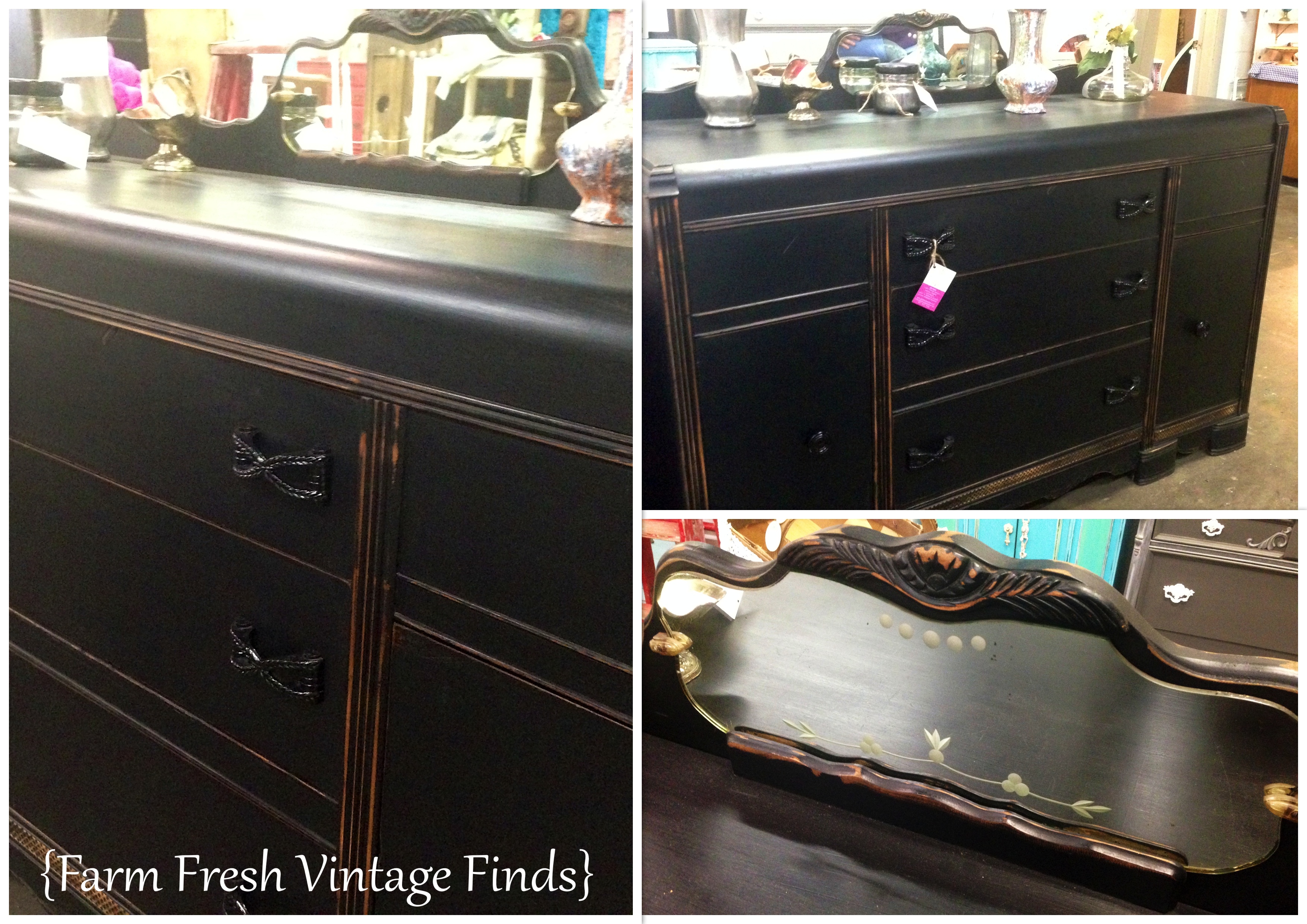 This Art Deco style buffet complete with original mirror was so elegant.  It was in incredible shape with the neatest hardware.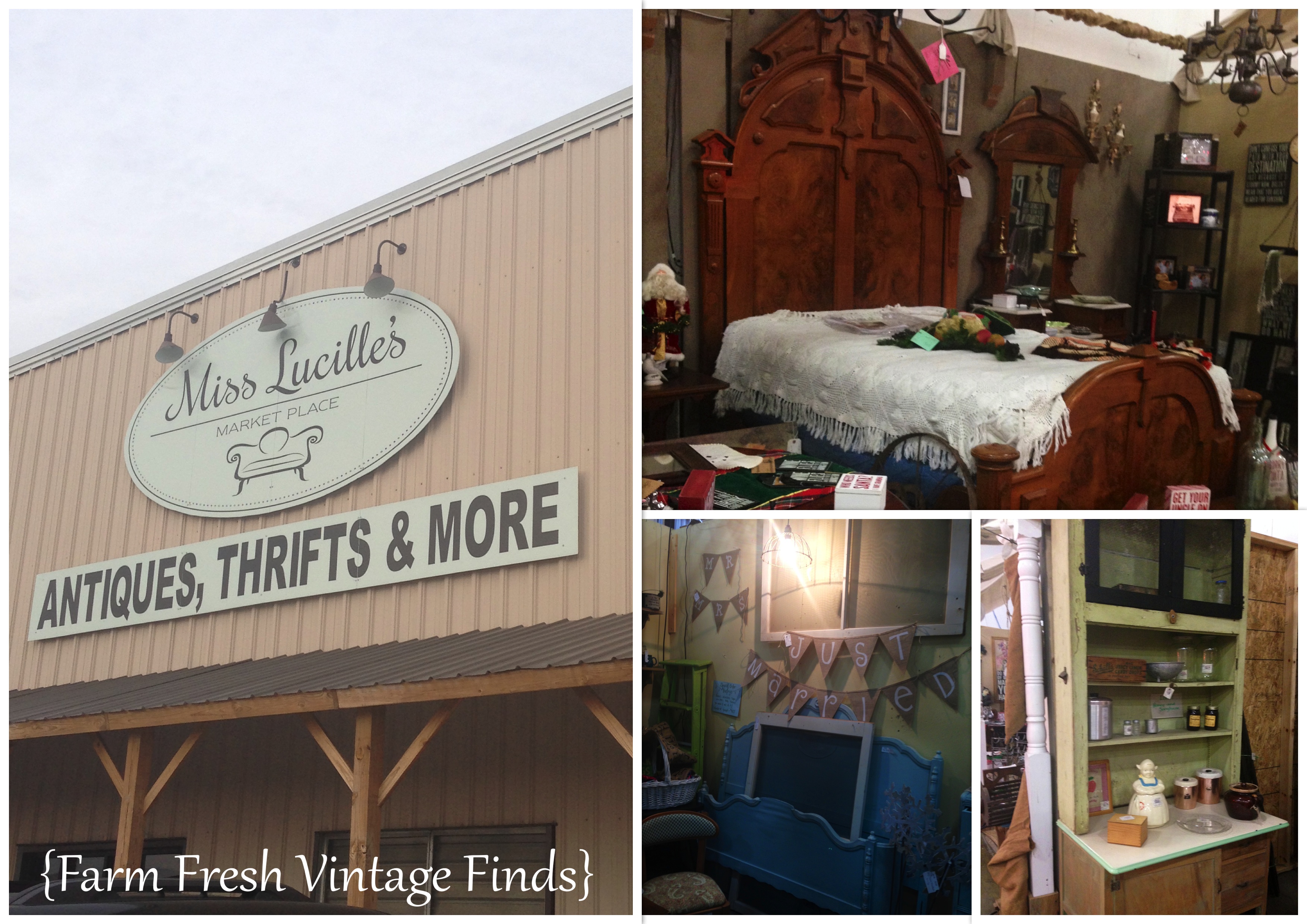 Next we visited Miss Lucille's.  It's located at 2231 Madison Street, Clarksville TN.  There's a cute little cafe there with some delicious smelling food.  We had already eaten or we would've had lunch there.  Next time I visit we're going for sure.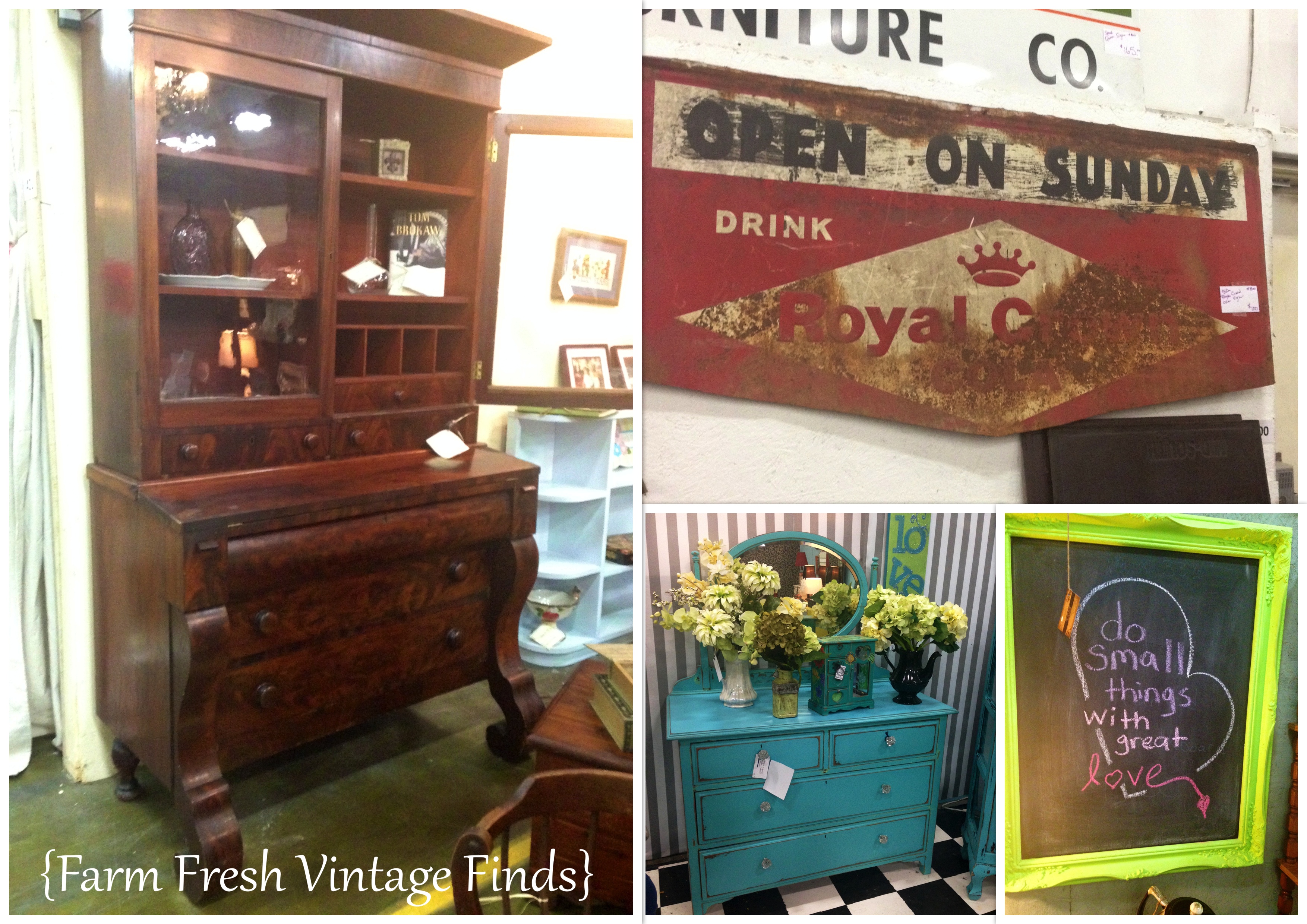 This antique Empire Style desk took my breath away.  I love this style of furniture and the tiger oak was in pristine condition.  The Royal Crown Cola sign made me think of my late grandmother-in-love.  She loved RC Cola.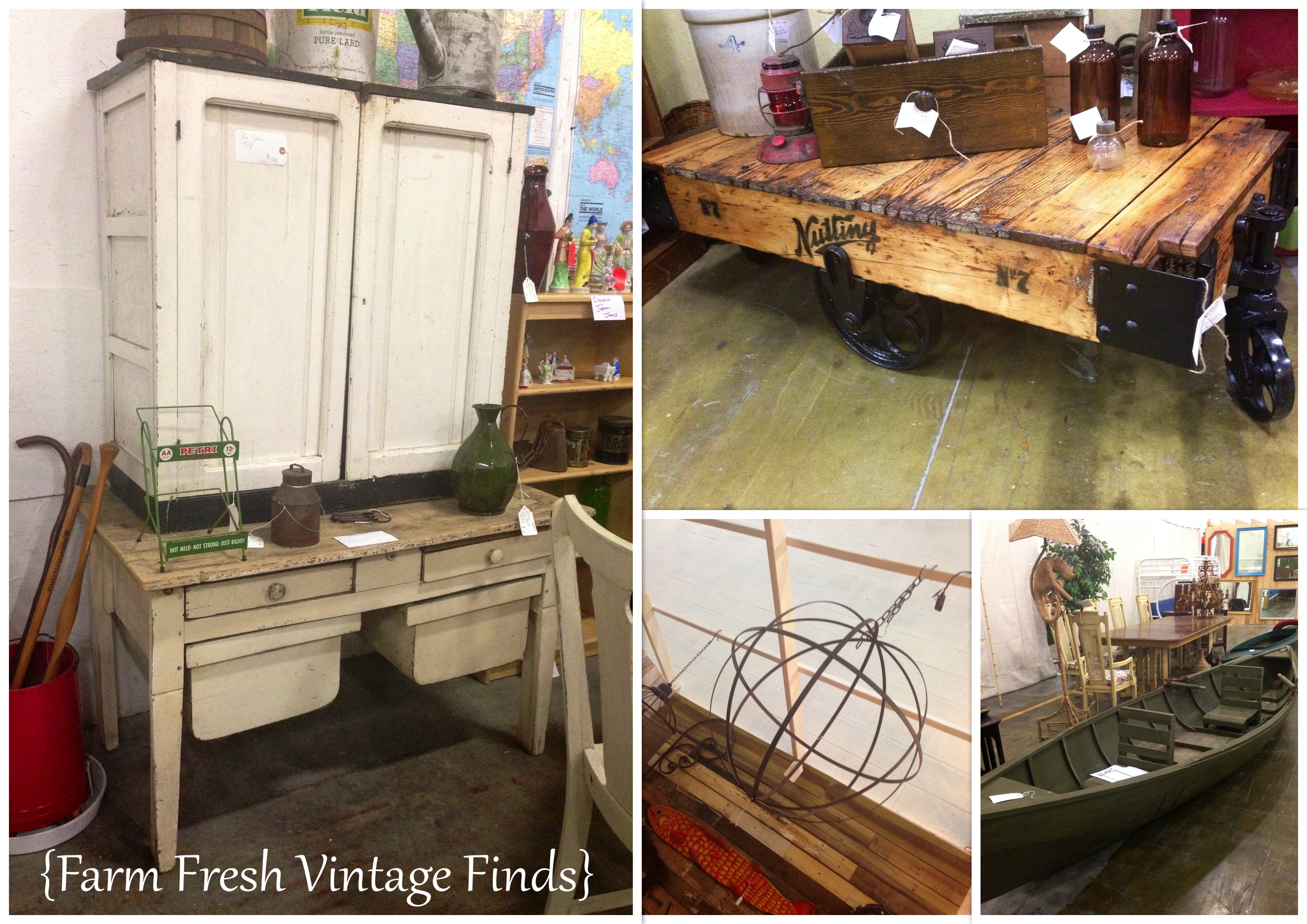 I also fell in love with this canoe.  I have no idea why I like these types of random things but I do.  Can't you just see it hanging upside down in a lodge or restaurant somewhere?  And the warehouse cart…it would make the perfect coffee table.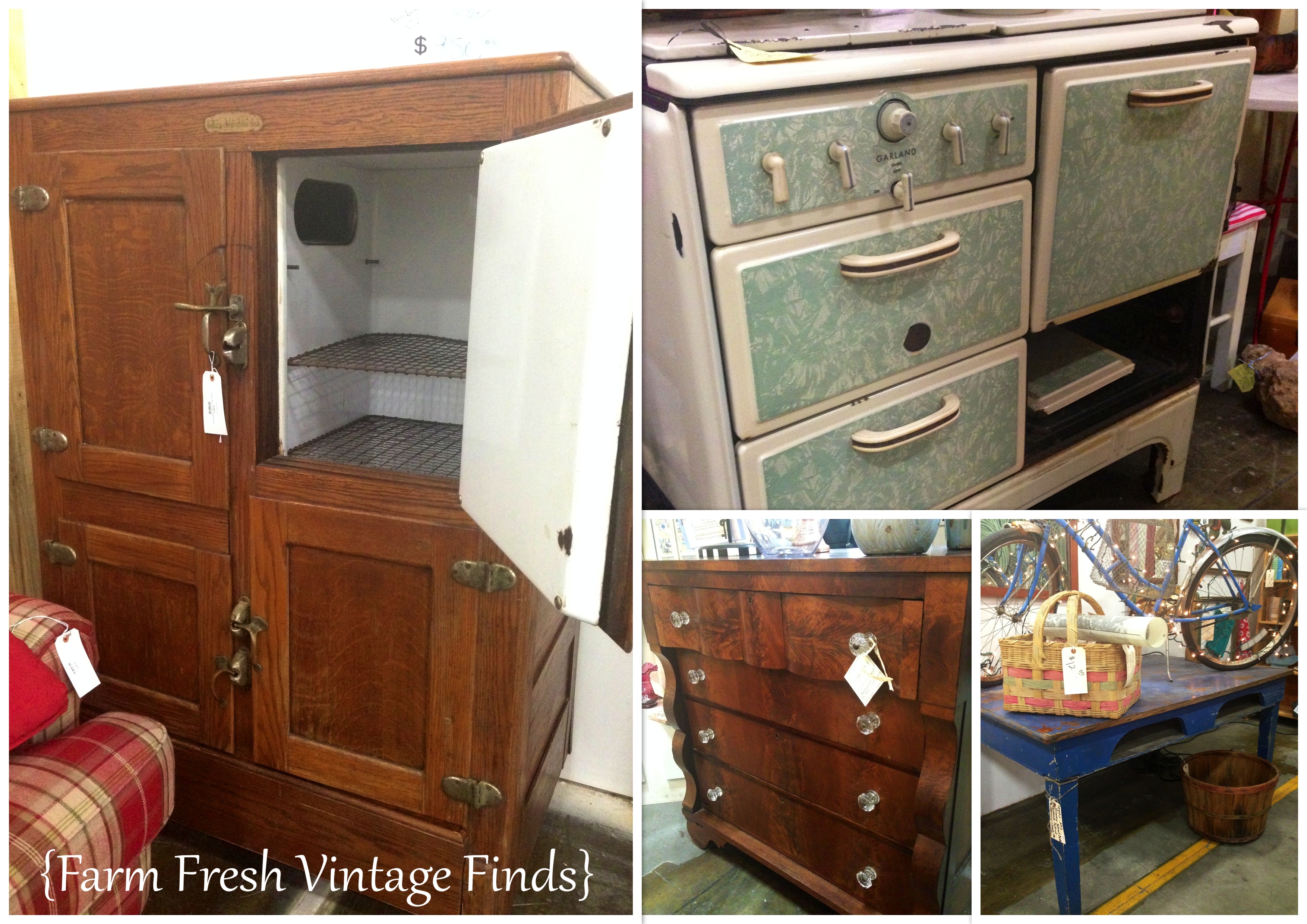 And then there was this beautiful antique ice box.  Oh it was stunning and could be turned into so many different things.  The Garland stove was also fantastic.  The pale minty green was really pretty.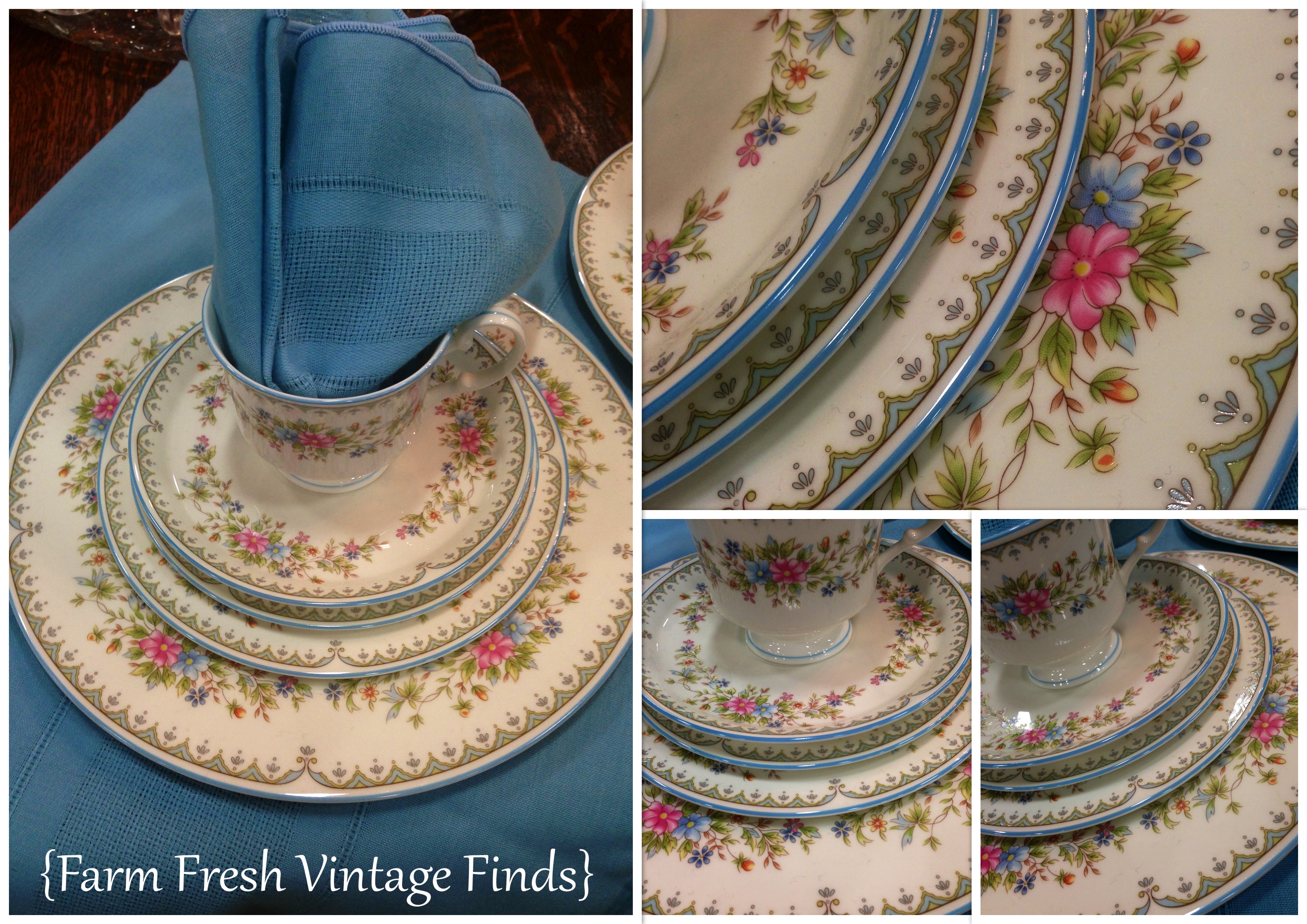 This set of Mikasa China made me smile.  I have to admit I know nothing about china, it's pricing or value.  As with most everything else I like, I choose things based on how they look and not on monetary value.  This pattern made me think of spring, which by the way can't get here soon enough.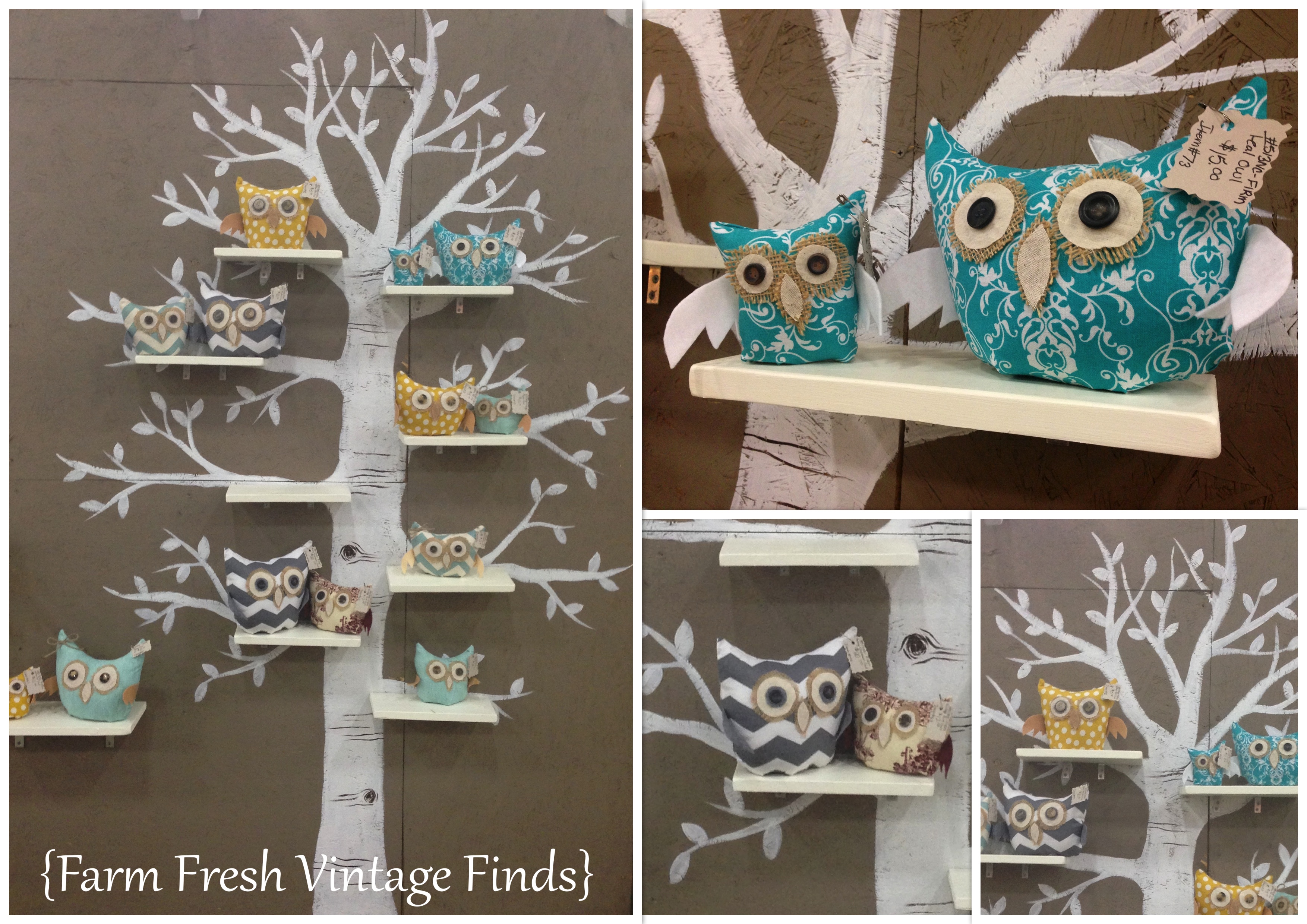 And then we walked up on this sweet wall of fabric owls.  How cute is this!  It makes me want to decorate a nursery for someone and paint a tree on their wall and put little owl babies everywhere.  (Any takers?)  It was adorable!
So that's a little glimpse of our fun day.  We had some great girl time.  Man did I ever need it after being cooped up in the house for so long with sickness and then bad weather.   If you're out in Clarksville anytime soon be sure and visit these two shops.  I'm sure you'll be able to find something you love! What's your favorite picking spot?
None found.