This week has been busy busy.  It seems like that's what this business is like, you know feast or famine.  But after doing this "professionally" for 3 years I am still amazed and in awe that people pay me to do what I love.  In fact yesterday I almost sat through a green light on my way home, caught in a daydream, overcome with gratitude that this is my "job".  For years I helped friends and family style their homes and paint their furniture and now being able to use the skills I learned and help provide for my family is such a blessing.  Don't get me wrong it's a lot of work and there are lots of other things I could be doing that pay wayyy better but there's something to be said for loving what you do!  Life isn't about the money.  I'm grateful for Prince Charming and how hard he works so I can have this amped up hobby.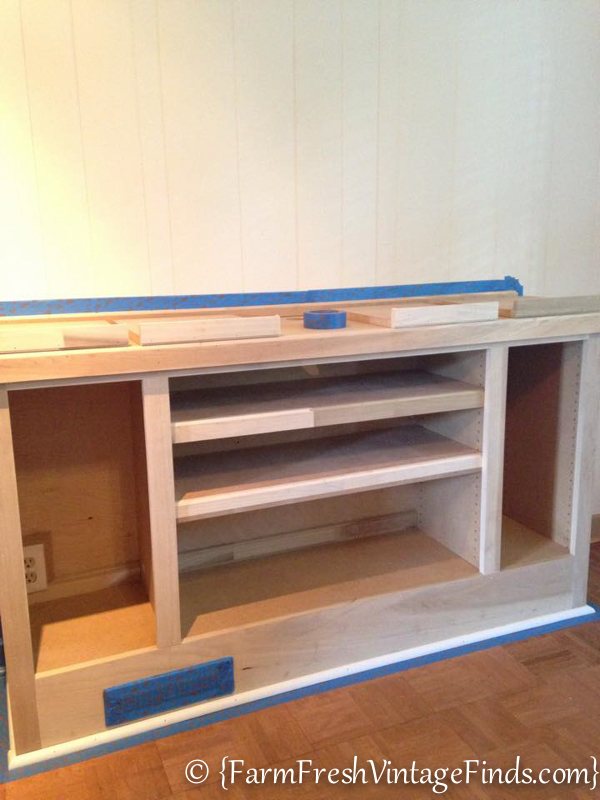 Yesterday I painted an entertainment center and dresser for a client.  I also styled a mantle while I was waiting on paint to dry, cause that's what I do when I get bored (with the clients permission of course.)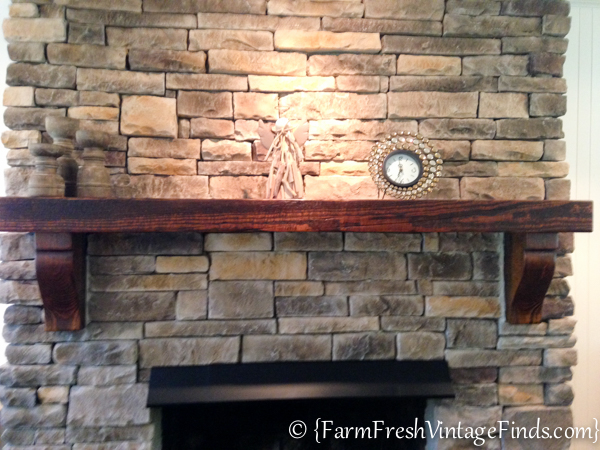 Here's the fireplace before.  My client just moved in to this beautiful ranch style house.  She has lots of great accessories but is overwhelmed with the task of pulling her home together all at once.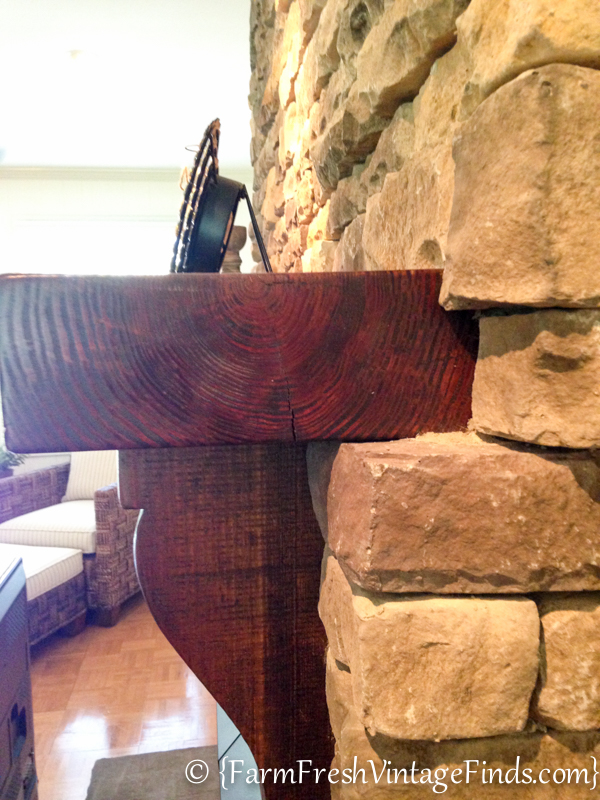 Here mantle is incredible!!!  I love a mixture of stone and wood on a mantle.  In fact in the house I'm helping design I'm hoping to do a similar look.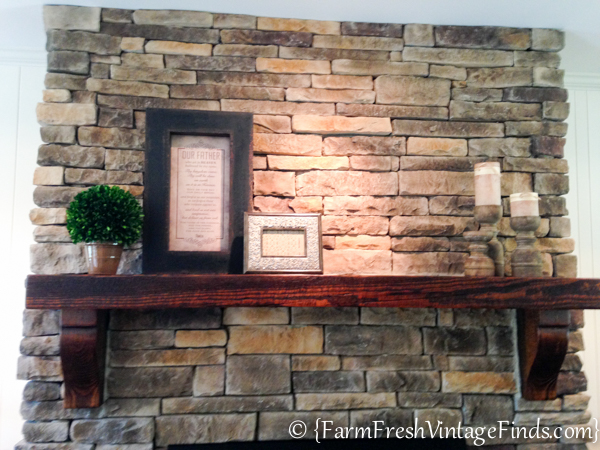 Here's the mantle after I played around a bit.  As you can see I removed the clock and angel and then added a few pieces but not too many.  I like a clean minimalistic approach with styling a mantle.  I borrowed the items from other rooms to show my client a different look.  (And yes, I realize I'm missing a candle.)  Whenever possible I like to add a live plant or preserved plant like this boxwood.  The pretty green just pops against the other hard surfaces and gives that little bit of color and life.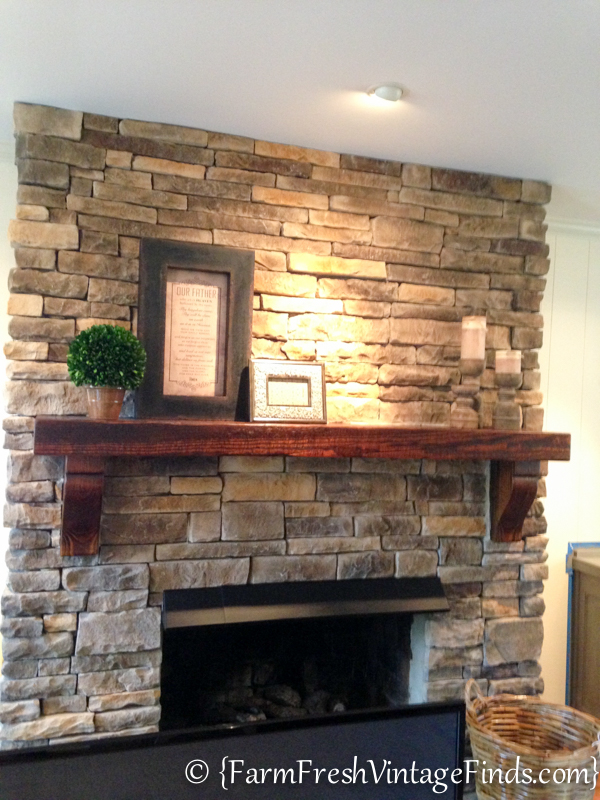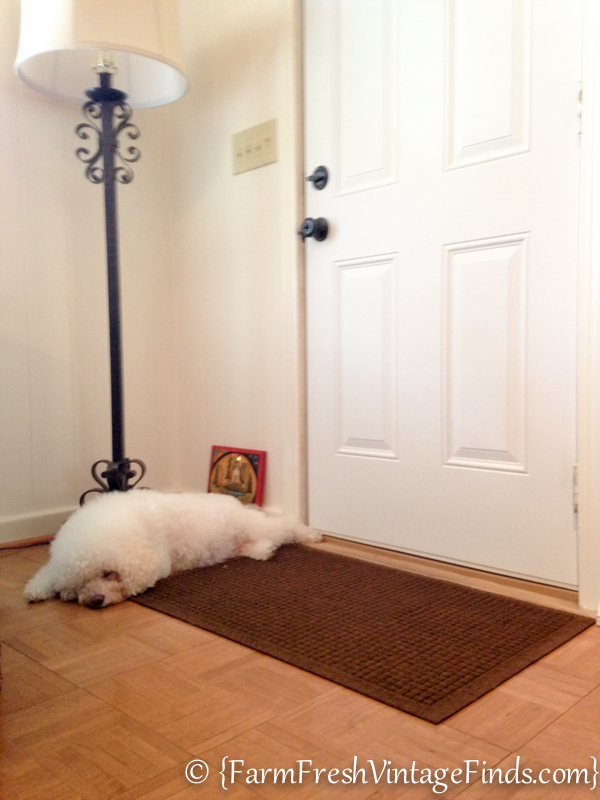 I just had to show you guys this.  This is Fluffy, he's a 12 year old Bichon Frise, the sweetest little guy you'll ever meet.  He was really exhausted after all the work he helped me with and decided to take a nap right by the door so he'd be the first to know when his mommy got home.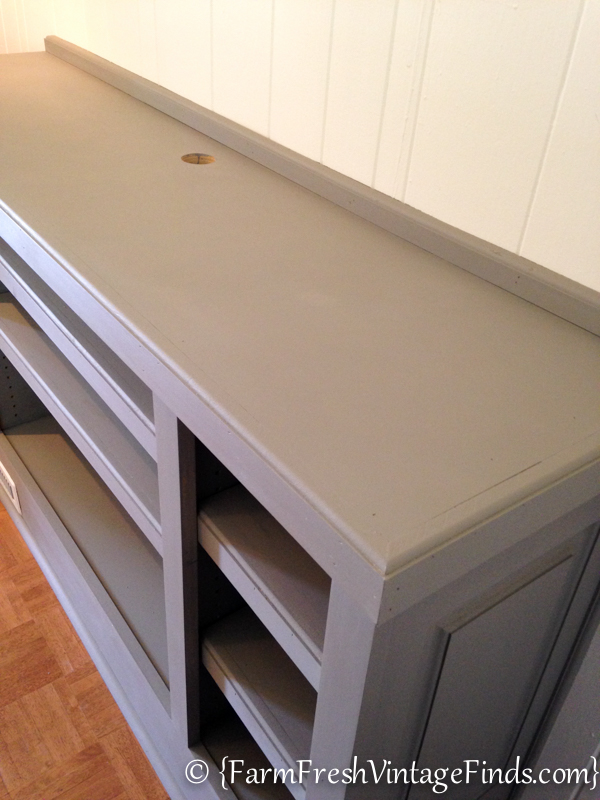 After styling the mantle it was back to work on the entertainment center.  It sits right next to the fireplace so I wanted it to blend in so the two pieces wouldn't compete.  It turned out fabulous in French Linen.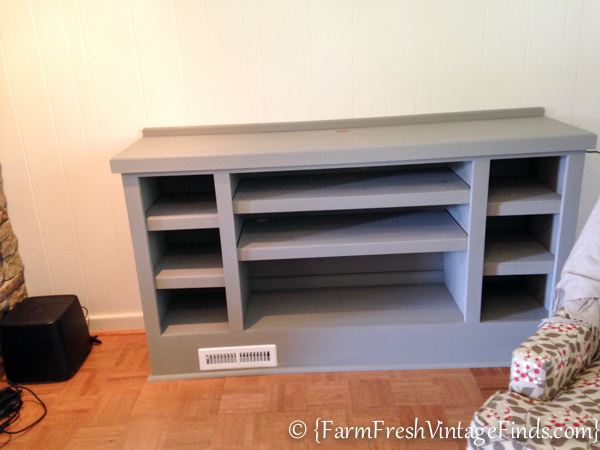 That's it for now.  I'm heading out the door today to pick up some client projects and do a faux finish on some brick.  I can't wait to show it to you!!!!  Thanks for being here!  Stay tuned.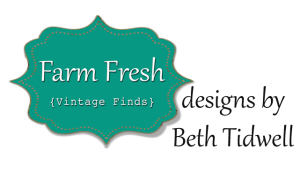 None found.