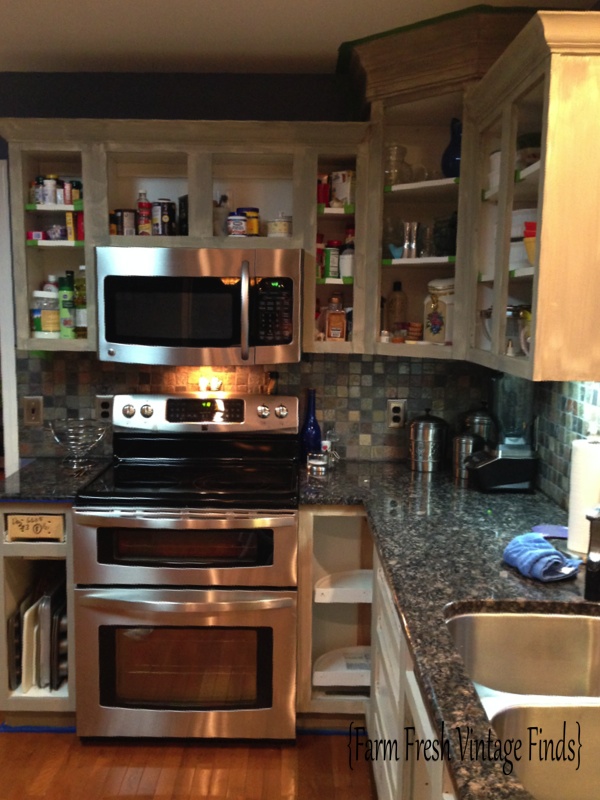 UPDATE to see the finished kitchen click here….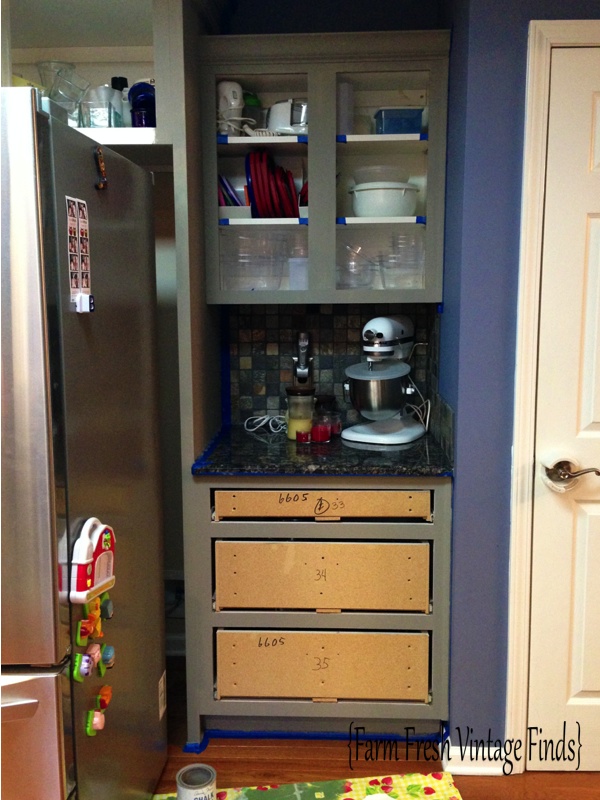 Picking up with part two of with this thermofoil kitchen (you can see part one here).  The next step in the process was to paint the skeletons.  After taping everything off I applied two to three coats on each of them.  Then it was time for the doors.  Below is a side by side photo of the French Linen door next to the thermofoil removed MDF door.  As you can see the doors are smooth and look just like wood when painted.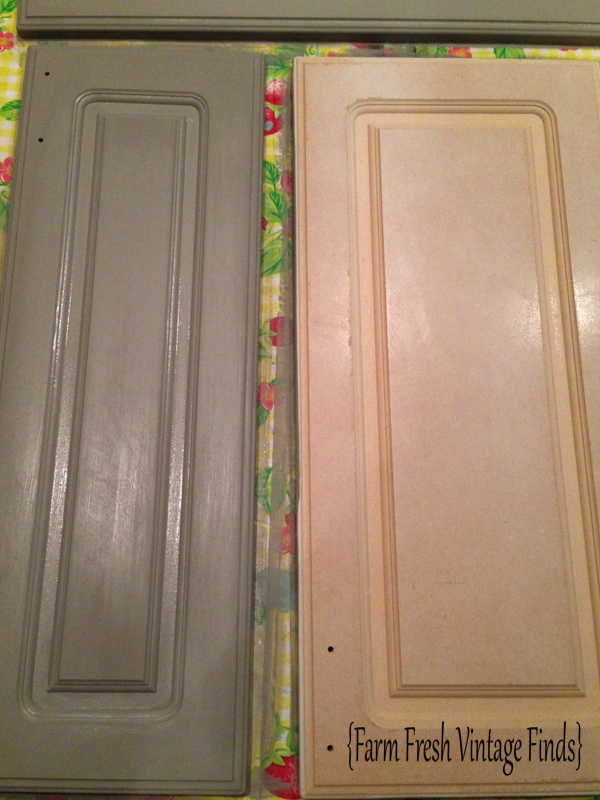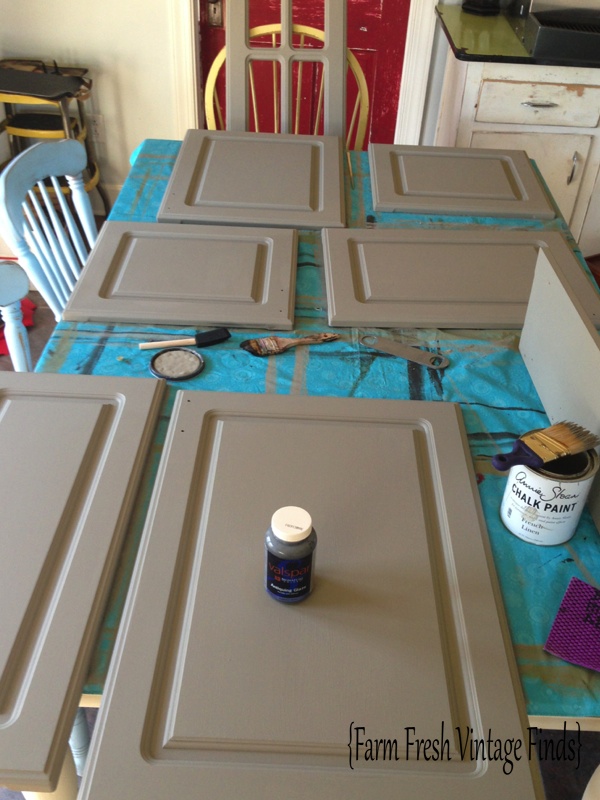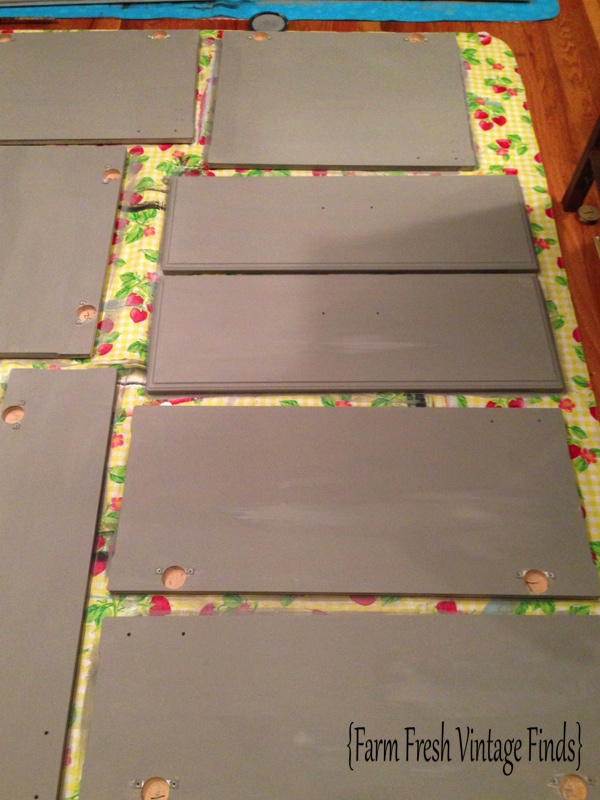 Next was my least favorite step…glazing.  UGH….this is the part of the process where I start to think I've bitten off more than I can chew.  You know the moment where you look at all of the work before you and think oh no I'm going to have to finish this and I've officially run out of steam.  And then I remind myself that things often look worse before they look better.  I take a deep breath and I.  PRESS.  ON!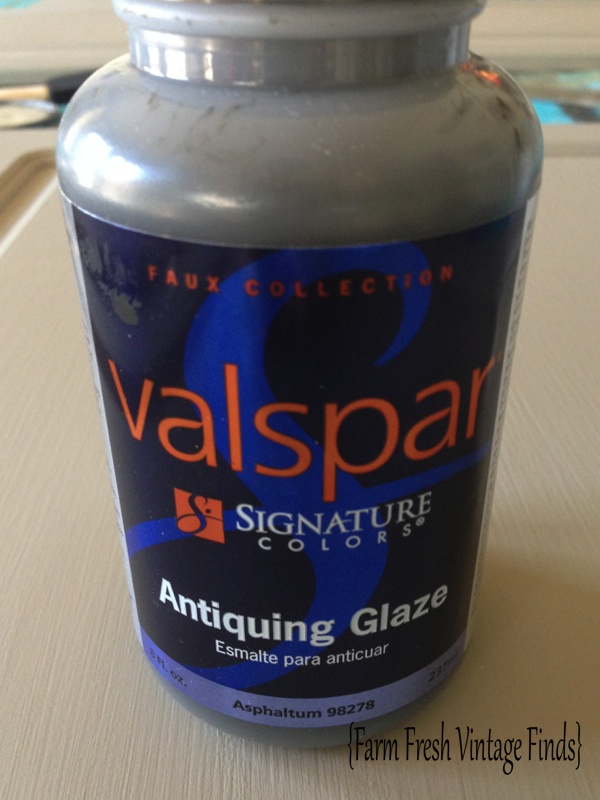 I am using Valspar Antiquing Glaze for these cabinets.  I could've chosen dark wax but I felt like the glaze was the best way to get the look I wanted.  First I applied a generous amount with a foam brush.  I did thin it down a bit for several reasons.  Primarily because it was too thick but also because I wasn't going for an antique/aged look but rather a more contemporary almost stainless look.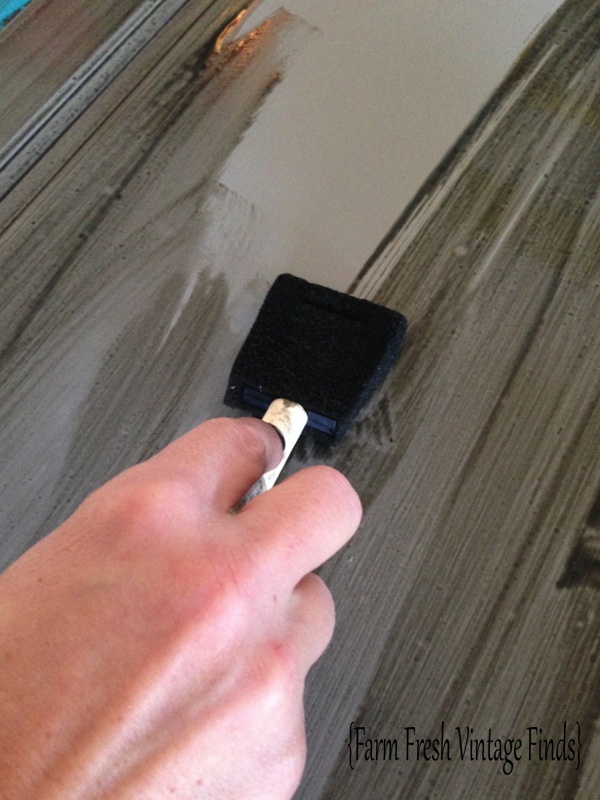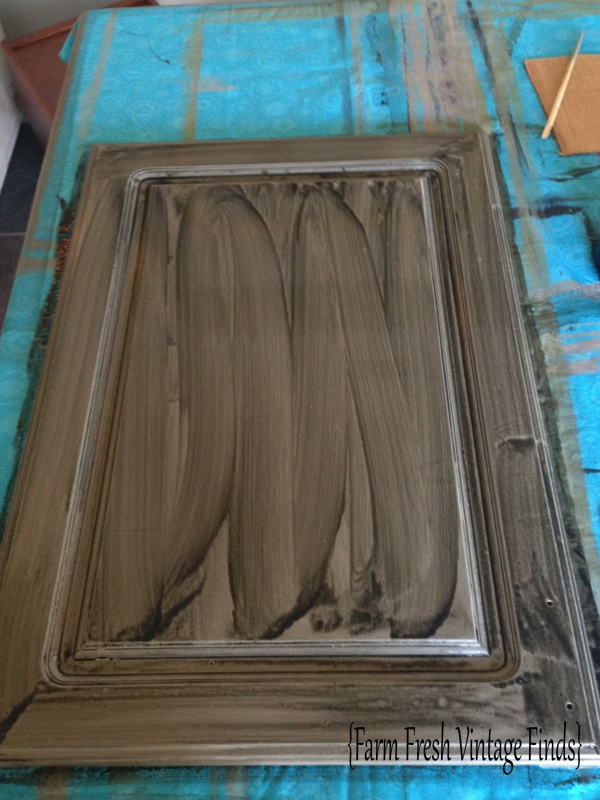 See I told you.  This is that moment when you look at the task before you and cry…PRESS ON!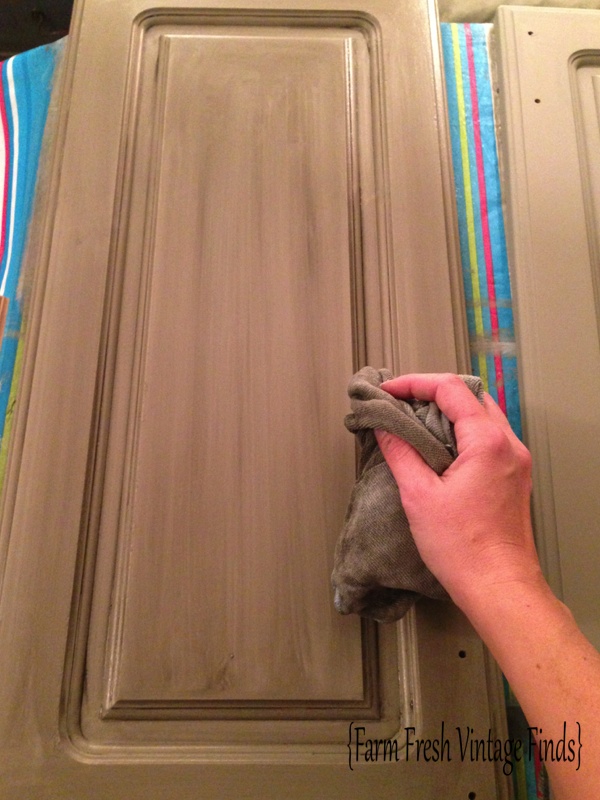 I then wiped the excess glaze off with a soft cloth.  Going in the same direction, the direction that would be considered the grain if these were real wood.  This part was tricky and EXTREMELY time consuming.  It's important to take your time with this as all of the doors need to be the same hue or else the kitchen will not blend and instead will look like a mismatched mess.  Not the look I was going for.  It's also important to leave the glaze on for the same amount of time for each door as the longer it stays on the more it soaks in.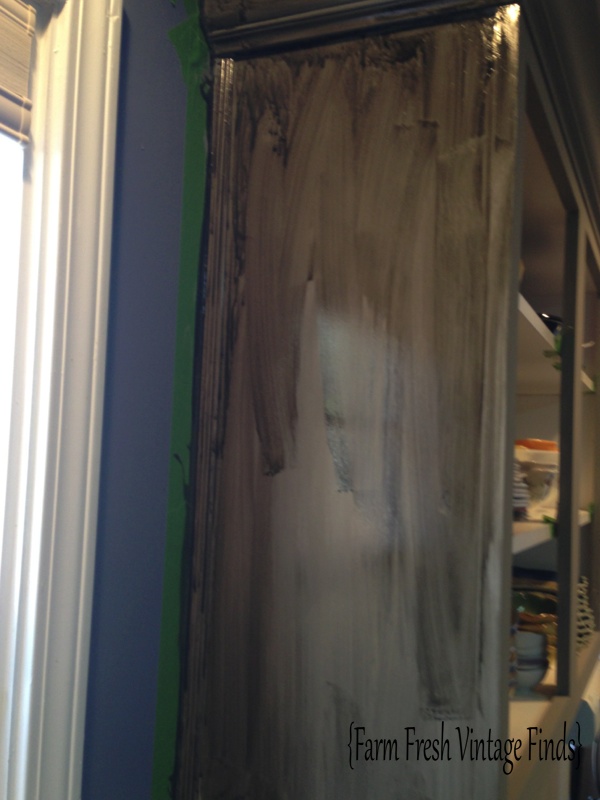 Above is a photo of the skeletons with glaze applied and below is a photo of the skeletons after wiping the excess glaze off.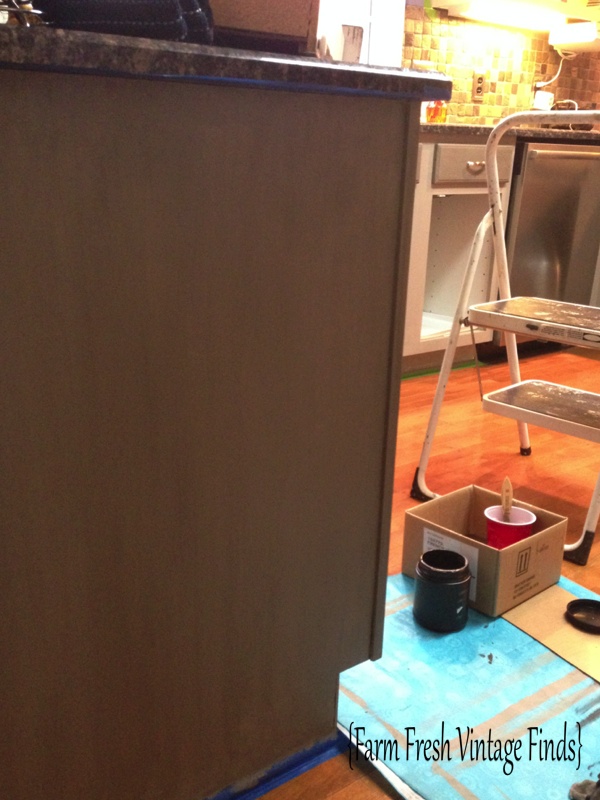 So that's it for now.  Be sure to come back and check it out the rest of the progress.
Do you have cabinets or furniture you'd like to have painted?
If you are within 1 hour of Fairview TN, email me at farmfreshvintagefinds@gmail.com for pricing and details.
Don't forget to check out my Facebook page.
Thanks for reading and commenting below.