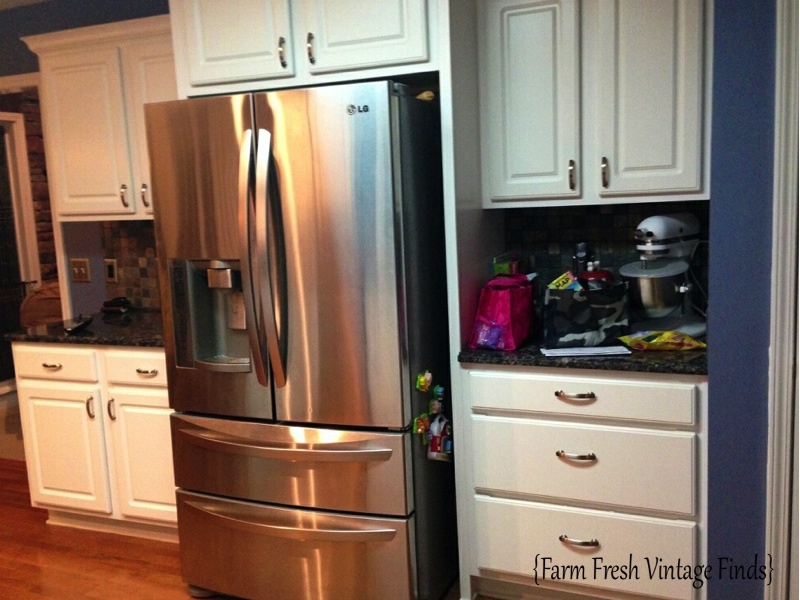 After seeing this thermofoil kitchen I painted recently a friend of mine decided she needed me to transform her kitchen too.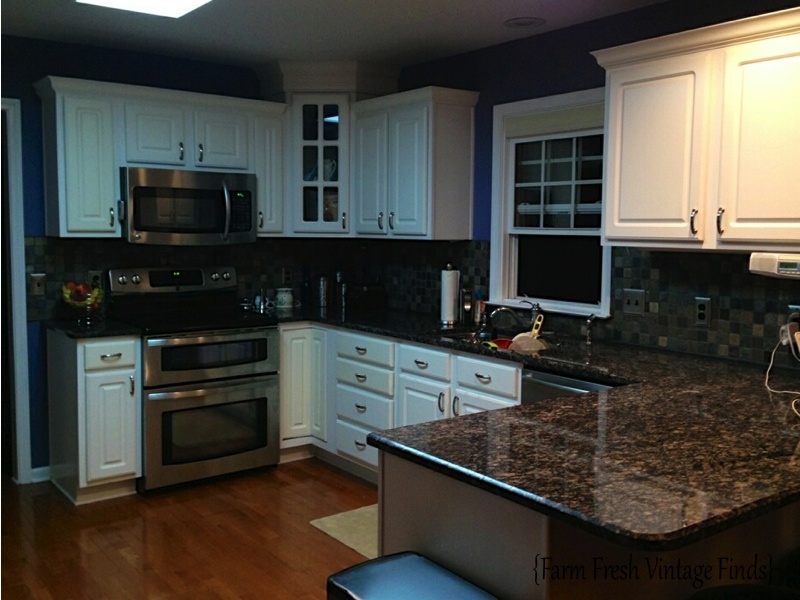 As you can see she gave me some great "bones" to work with.   These cabinets while nice and bright white just weren't holding up well.  Some of them had turned yellow and some of the thermofoil was peeling off of others.   We decided we'd pull all of the thermofoil off before I painted them.  I have painted over thermofoil but it wasn't fun and took lots of prep work.  So removing it was the way to go!
We used a Homeright Heat gun that you can purchase here on Amazon.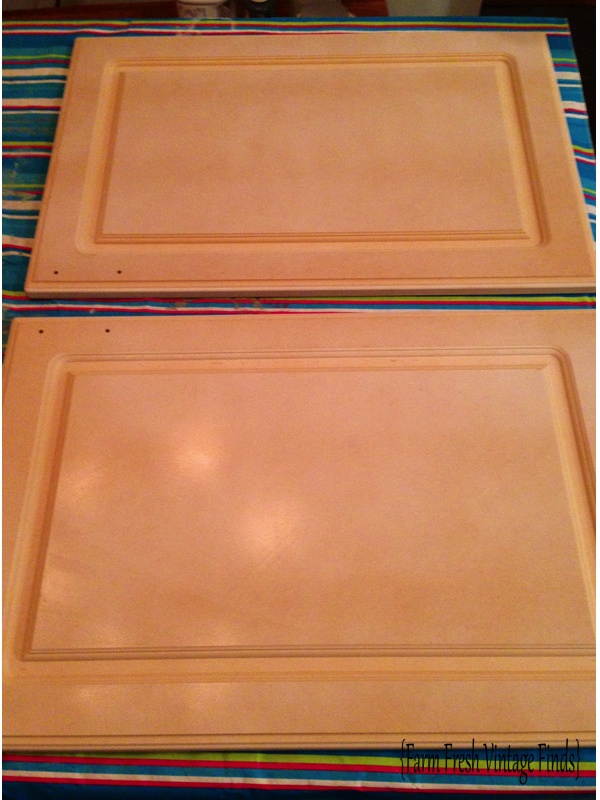 Here's is a photo of the cabinet doors after the thermofoil has been removed.  To remove it you simply heat it up with a hair dryer or heat gun and carefully peel it off.  The surface underneath is called MDF (Medium Density Fiberboard) and is painted in the same way you would paint raw wood.  I lightly sanded it before applying the paint.  LIGHTLY is the operative word here.  You don't want to over sand this surface.  Doing so can cause it to pit and disintegrate.
Just in case you're wondering the skeletons do not have the thermofoil covering.  So I prepped them for paint by just cleaning as usual.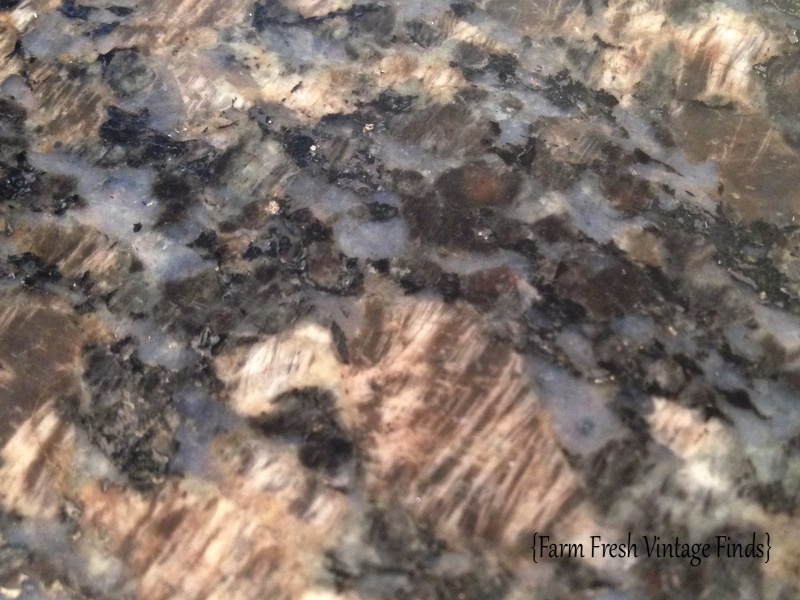 We tried several colors before we decided on French Linen is a mixture of brown and gray which blended perfectly with her granite.
So there's a little bit of info about the beginning stages of this project.  Stay tuned for more tips and the big reveal.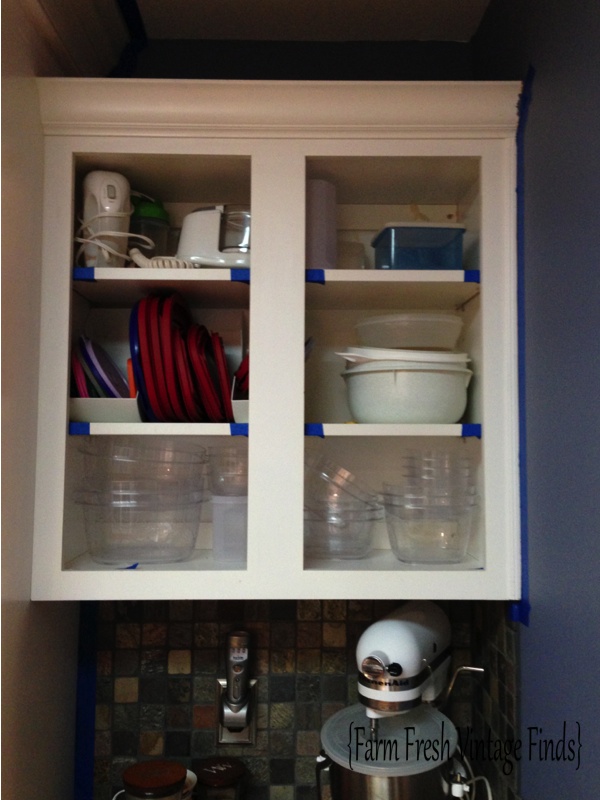 To see the finished kitchen click here….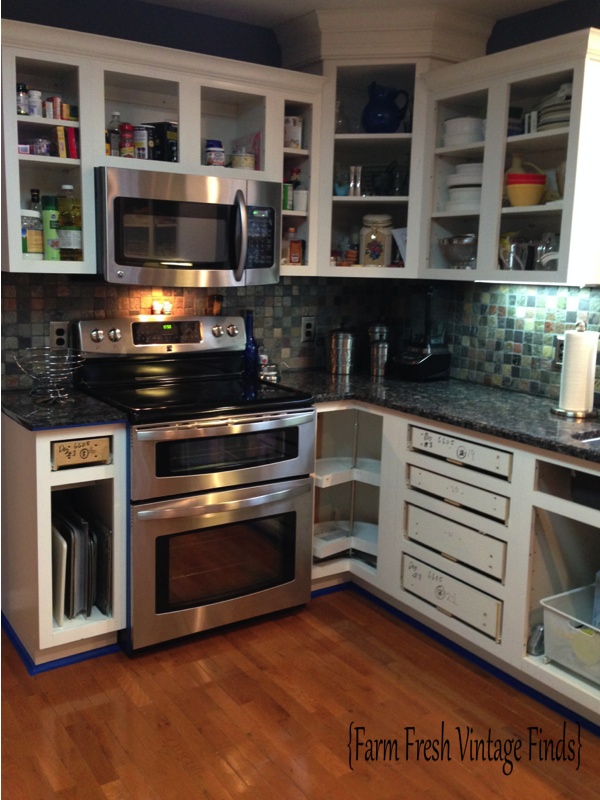 Do you have cabinets you'd like to have painted?  If you are within 1 hour of Fairview TN, email me at farmfreshvintagefinds@gmail.com for pricing and details.
Don't forget to check out my Facebook page.
Thanks for reading and commenting below.
Disclaimer- This post contains affiliate links.