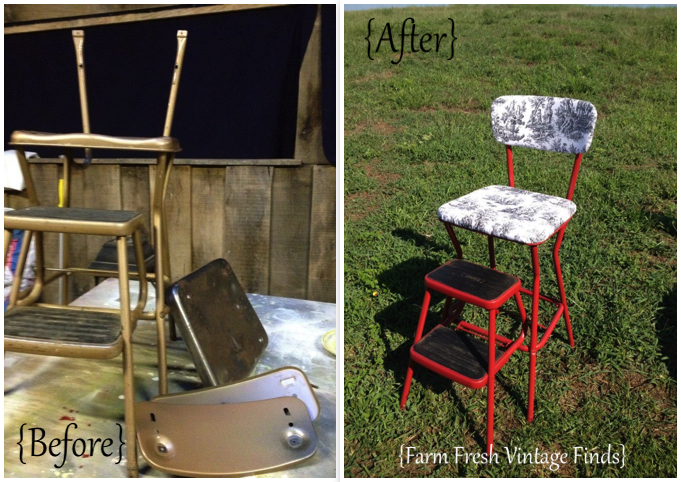 I don't know what it is about these stools that always draws me to them.  Maybe it's because they remind me of my grandmothers house?  Maybe it's the thought of being able to reach something I shouldn't have as a child?  I don't know, but either way I'm always drawn to them, their simplicity and usefulness.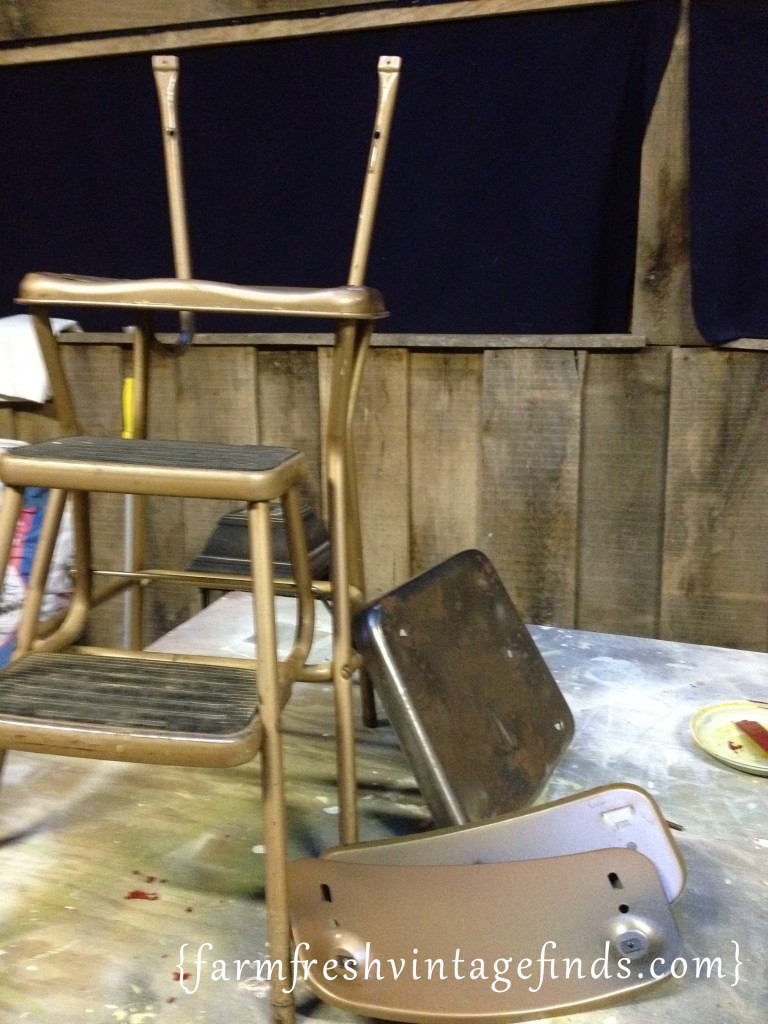 This stool was a client project and came to me in fairly good condition.  My clients only requests were that it had to be black, red and white but other than that I could refinish it any way I chose.  It's always humbling to hear that someone trusts me with an heirloom piece that they love.  It makes working on it even more special.
As you can see I completely disassembled and repainted the base and recovered the seat and back.  I used red spray paint and then found the perfect fabric in my stash.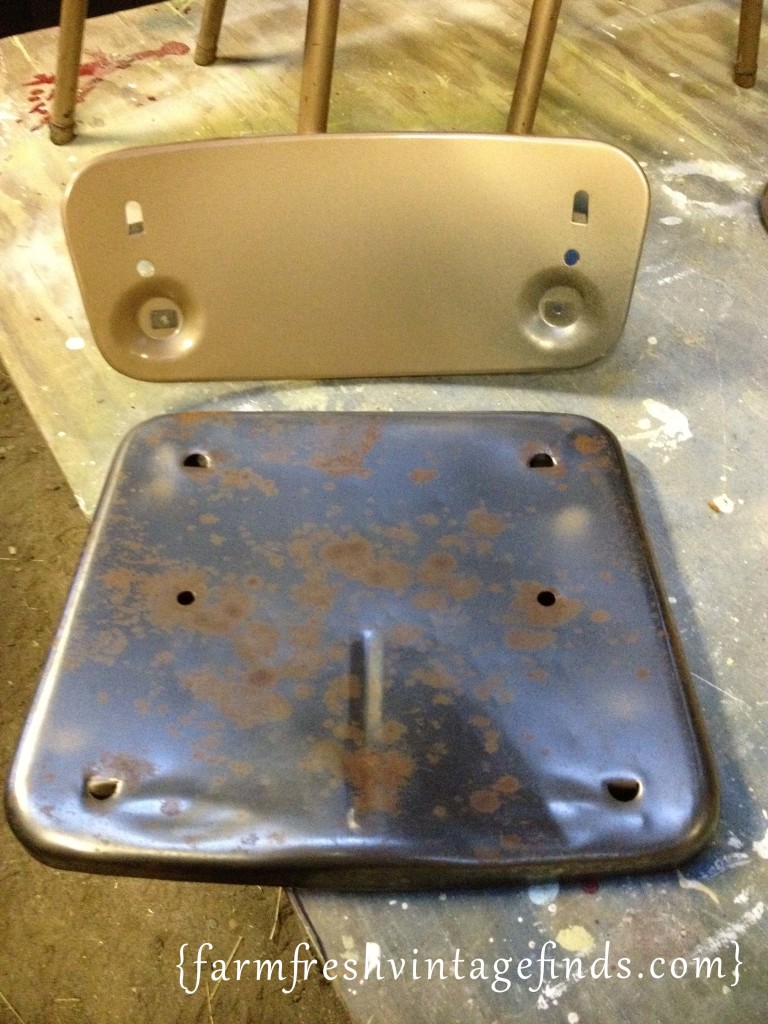 And here it is.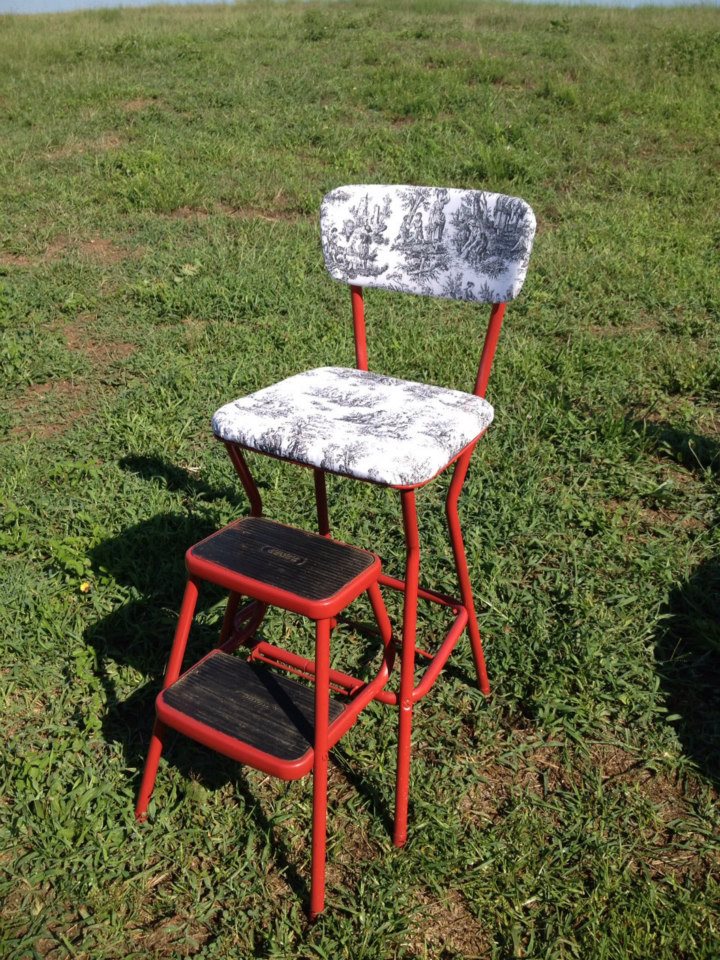 The next stool that I did was fun as well.  It started out with a brassy finish and orange vinyl cover.  I disassembled it and spray painted it with Rustoleum silver and then recovered it with turquoise vinyl.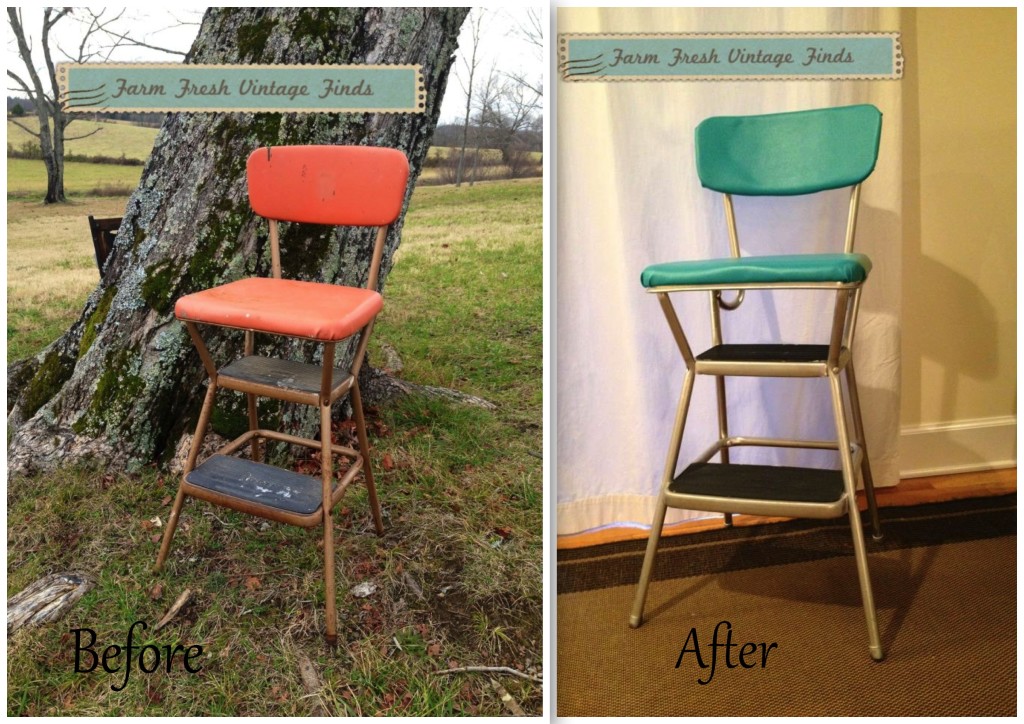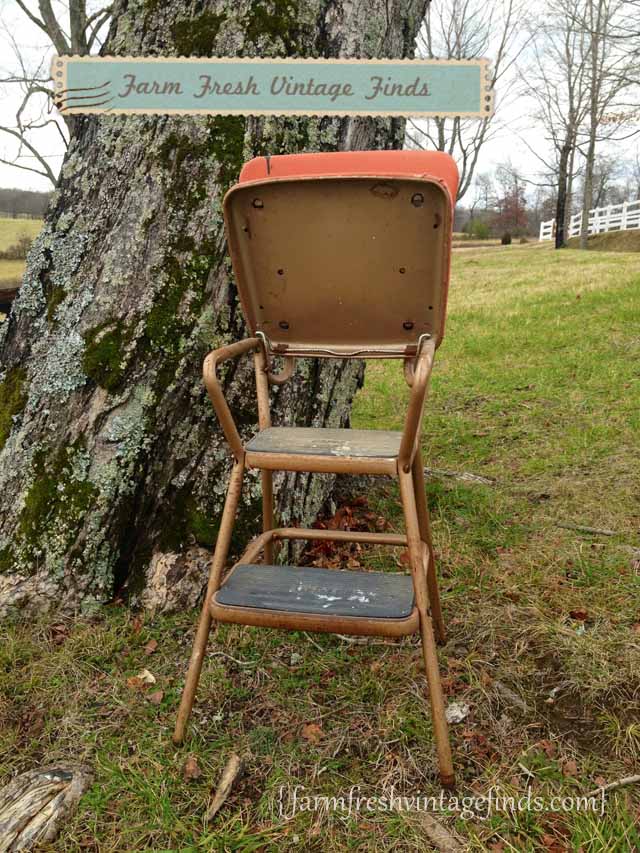 As you can see with just a little paint, fabric and time you can transform a dated stool into and updated piece for your home.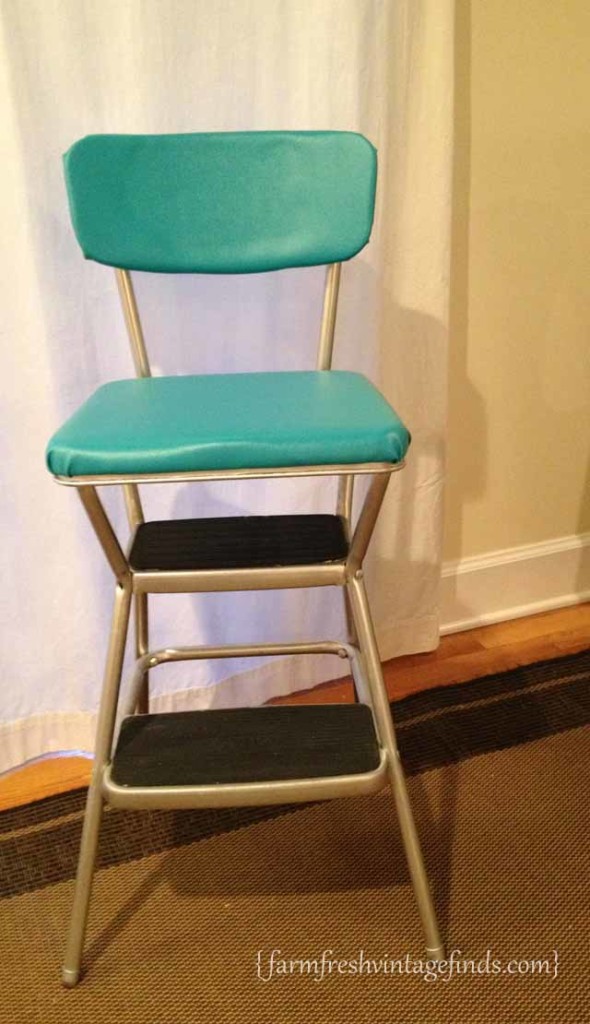 Do you have furniture you'd like to have painted?  Are you shopping for furniture and need help finding the perfect piece?  Email me at farmfreshvintagefinds@gmail.com for pricing and details about custom work and my current inventory.
Enjoy this post?  Don't forget to subscribe to get all the latest info delivered directly to your inbox and please check out my Facebook page.
Thanks for reading and feel to comment below.
~Beth